What a Beautiful Girl Wants: Sana Lantana
"Spontaneous, passionate sex."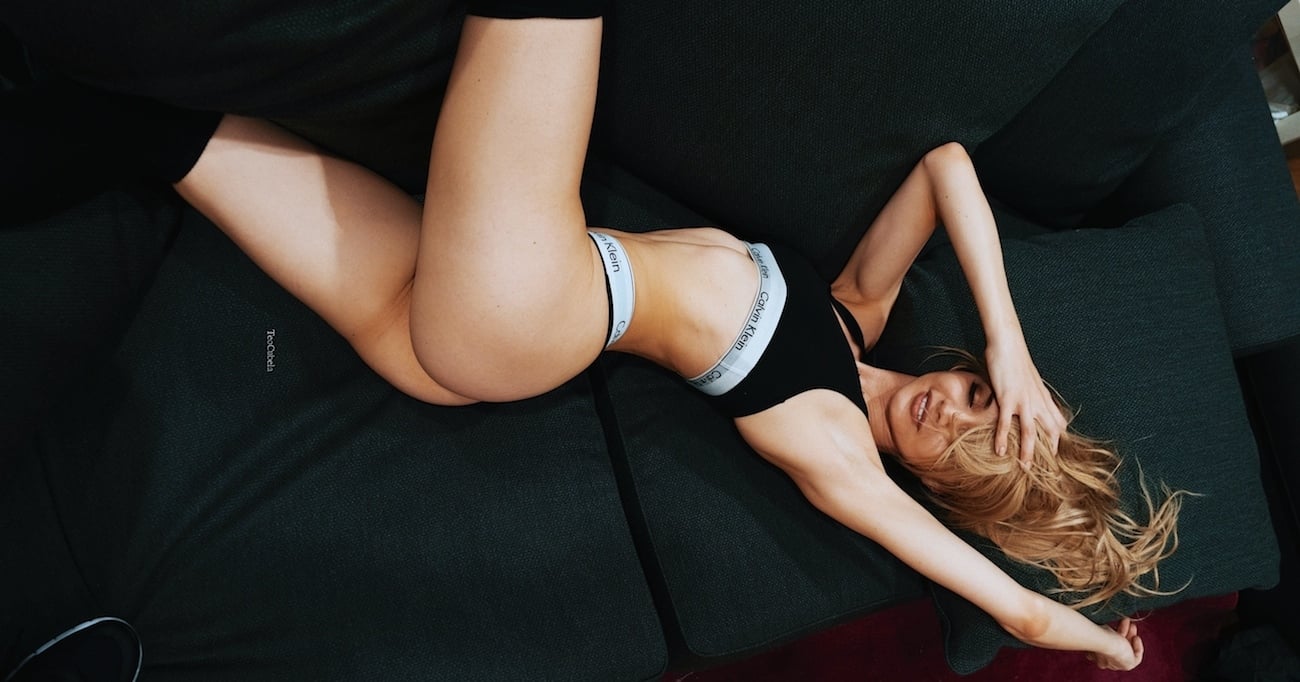 Hailing from Mother Russia, Sana Lantana got her start as a commercial model. But perhaps the sexy Instagram content came more naturally to the voluptuous beauty.
"I recently have begun my career as a swimsuit model, and I am totally addicted!" Sana told Maxim. 
Maybe it's her carefree attitude that lends itself so well to provocative swimwear shoots. "
"Most people don't know that I am very easy going and love to laugh," she added. "I think I have a great sense of humor and usually am the ones making people laugh at a party. I'm all about good vibes and having a good time."
Expectedly, her Instagram account, where butt-baring belfies abound, is a rip-roaring good time. There's no guessing as to why she's racked up over 100,000 followers.
Maxim recently caught up with the sultry Sana Lantana to learn what turns her on, the worst pickup lines she's heard and what she digs in the bedroom. Listen up:
How can a man catch your attention?
I am so into a classic gentleman. If he is polite and smiles and has great sense of humor but is at the same time very masculine, then he will 100% catch my attention.
https://www.instagram.com/p/BY7-YGsHxNK
What's the worst pick-up line you've ever heard?
"Can you touch my hand? I want to tell my friends I was touched by an angel." When I heard this one, I laughed so hard. It was honestly amazing.
https://www.instagram.com/p/BYntBZxnxhb
So bad it was good. How do you let a man know you're interested?
I get a special sparkle in my eyes, and it shows.
https://www.instagram.com/p/BWXxpfpH5p4
What's your ideal date?
Honestly to me, "ideal" is boring. Something random and unexpected would be amazing. I think there's something sexy about the unexpected.
https://www.instagram.com/p/BYLpBlrHuSS
What about a man turns you on the most?
Sometimes the thing that turns me on the most is the vibe I get. Certain men have great energy that really intrigues me and leaves me wanting more.
https://www.instagram.com/p/BYdi0Yen3hQ
When do you feel sexiest?
I feel my sexiest when I am happy! I think a woman who is happy and full of energy is usually the sexiest woman in the room.
https://www.instagram.com/p/BVhoYRknVzF
What gets a better response from followers—boob or butt pictures?
Definitely butt pictures… 200 percent!
https://www.instagram.com/p/BXYCtu1HJOF
Have you ever met a man in your Instagram DMs?
Not yet! But hey, there's a first time for everything right?
https://www.instagram.com/p/BXLFQ97noVa
Definitely. What's your favorite thing to do in the bedroom?
It really turns me on when a man shows how much he wants me and picks me up and throws me somewhere to just have his way. Spontaneous, passionate sex is just so manly and sexy! 
https://www.instagram.com/p/BWqaraVHyVr
What should a man never do in the bedroom?
Acting too aggressive is a turn off. He can't be concerned with only with his own pleasure. In that case, I won't enjoy sex with him at all.
https://www.instagram.com/p/BWN6tBNHaN6
Any sexy fantasies?
I think my sexiest fantasies have mostly been fulfilled, but like I said spontaneous passionate sex is always a fantasy.
https://www.instagram.com/p/BUpOv2Wj6P7
Lastly, what's your guiltiest pleasure?
My guiltiest pleasure would have to be food! Usually I eat very healthy, but sometimes it's nice to cook a decadent dish or enjoy an amazing dessert, like cheesecake!
https://www.instagram.com/p/BV5OxGVn2dO
For more of the sizzling Sana Lantana, follow her on Instagram.