What a Beautiful Girl Wants: Sofia Bianchessi
"You, me, drinks, and great seats to a game."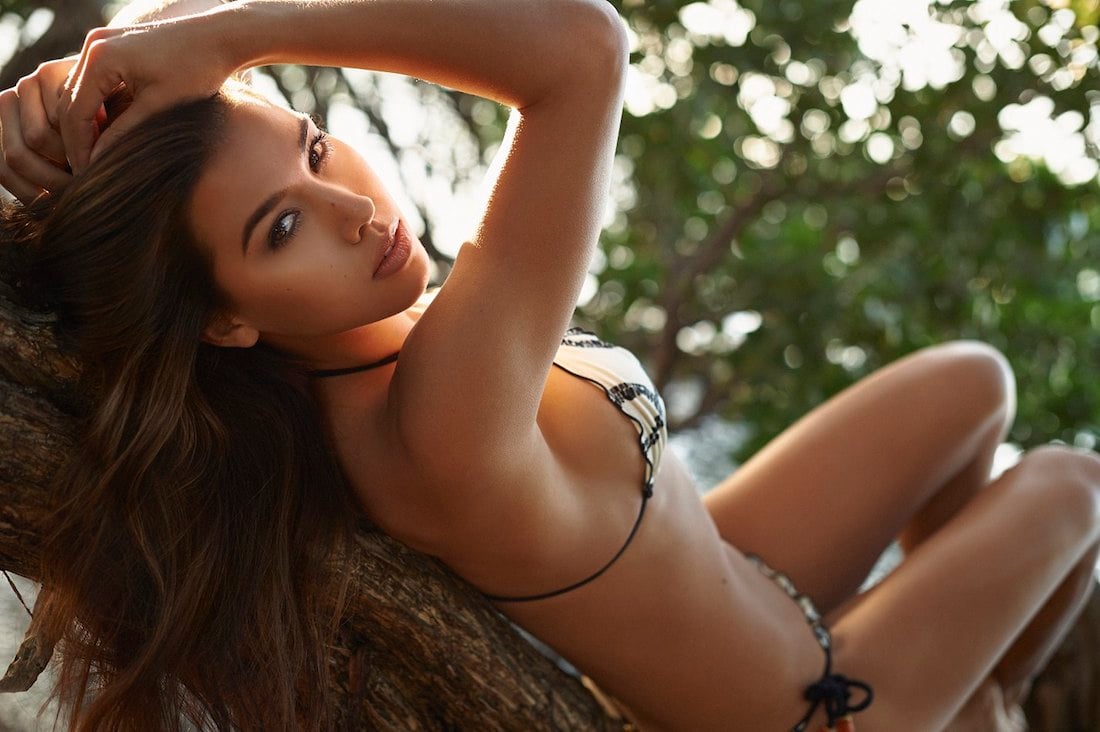 California-born beauty Sofia Bianchessi is relatively new to the modeling industry, but she has already left a very sexy mark.
After moving to New York City to pursue a bachelor's degree in business management, Sofia quickly had enough of crunching numbers. Shortly after graduation, she made the decision to pursue a modeling career. (Thank god!)
Just a year and a half later, her decision is paying off big time. Represented by Wilhelmina, Sofia has become one of the most in-demand working fitness models. Her rock-hard figure has been featured in editorials in Shape, Refinery29 and Runners World and in campaigns for Nike, Apple, Adidas, Target and countless others.
Maxim recently caught up with the fiery fitness model between bikini photo shoots and gym workouts to find out what she looks for in a man, her strategy in the bedroom and the worst pick-up line she's ever heard.
How can a man catch your eye?
A man who is well-dressed with a great smile and sense of humor who can challenge me with his intelligence. It's also a complete game changer if he is a true gentlemen to all women.
What's the worst pick-up line you've ever heard?
A guy followed me home one evening and told me I stopped traffic with my beauty. He proceeded to ask me for my number even though I was clearly trying to hurry away and act like I didn't live on that street.
That's not cool. Are guys ever intimidated that you're a model?
Most of us are nice, I promise! Beauty fades. If she has an ego, she isn't worth it.
How do you let a man know you're interested?
You will really know I am interested if I invite you to work out with me.
What's your ideal date?
You, me, drinks, and great seats to a game—a hockey game and Guinness preferably.
Sounds good to us. What turns you on?
An ambitious, selfless and family-oriented gentlemen is a total turn on.
When do you feel sexiest?
I love wearing my birthday suit. Lingerie just covers what I train hard for.
What is your favorite thing to do in the bedroom?
I'll divert to the lyrics "a lady in the street but a freak in the bed."
What should a man never do in the bedroom?
Don't assume you know what she likes or doesn't like. Get to know her. And most importantly, never film it. Respect privacy.
Absolutely. Lastly, what's your guiltiest pleasure?
Dove dark chocolate with peanut butter. If I have it with a glass of Brunello, it's absolute heaven. 
Save some for us.
For more of the stunning Sofia Bianchessi, follow her on Instagram or check out her portfolio with Wilhelmina New York.