What a Beautiful Girl Wants: Tatiane de Souza
"Don't ever ask if the sex was good or not."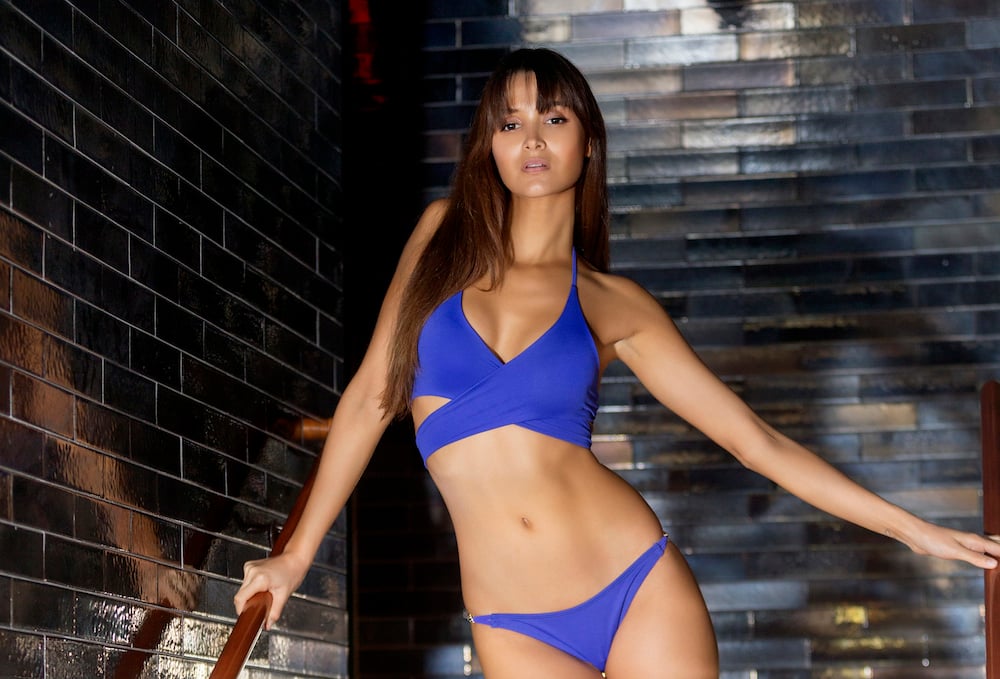 Like iconic bombshells Gisele Bündchen and Alessandra Ambrosio, model Tatiane de Souza hails from the south of Brazil. Her entry into the modeling world is like many from the region. 
"I became a model at 15 years old when I won Elite Model Look for my state and was brought to São Paulo," Tatiane told us. "From there my scouter sent me to China at 16 years old to work with a modeling agency there. I have been modeling since."
She is now based in the U.S., where she is signed by Lipps in Los Angeles, Fenton in New York and Next in Miami. She describes her shoot for cosmetics brand Aveda as the favorite of her career.
"We went to the British islands for the shoot, and it was just incredible," she said. "The weather, the team and the photos."
Tatiane is definitely living the dream. Here, what she looks for in a man, when she feels sexiest, that time a man successfully slid into her DMs and what to never do in the bedroom:
What do you look for in a man?
He needs to have good teeth and also good conversation. He needs to keep my attention in whatever our conversation is and also make me laugh. I am a sapiosexual. His intelligence is a must!
What is the worst pick-up line you have ever heard?
Where are your wings since you fell from the sky?
How do you let a man know you are interested?
I just always reach out and make conversation. When I like someone I want to see that person every day.
What is your ideal date?
A date by the beach—swimming, tanning or zip lining. Then a fancier dinner where we get to dress up.
What turns you on?
How he treats me, if he makes me feel loved. I like being cared for. If he treats his family and friends well, that is a plus. Also if he takes care of his health. 
When do you feel sexiest?
When I'm taking care of myself beauty wise, when I get a massage or when I'm by the beach. I always feel sexier in the summer. Also when I'm in love I feel sexier.
What part of your body do you most like to flaunt on Instagram?
I like showing my face the most followed probably by my legs.
Does it ever go down in the DMs?
Yes, I actually met one guy over Instagram, and I really liked him, but we had some differences personality-wise and didn't work out. I think it's always better to start as friends because DM'ing is always a little weird. 
What is your favorite thing to do in the bedroom?
I actually love kissing. A man has to be a good kisser. 
What should a man never do in the bedroom?
Ask for more than a girl wants to offer or be aggressive. Also don't ever ask if it the sex was good or not. That makes a man look insecure.
Have you got any sexy fantasies?
My fantasies always have something to do with tropical islands, like Fiji, Maldives and an amazing man by my side.
For more, follow Tatiane de Souza on Instagram.