What a Beautiful Girl Wants: Ubah Hassan
"Before anything–including intelligence and humor–it must be his cologne. A good scent is mandatory."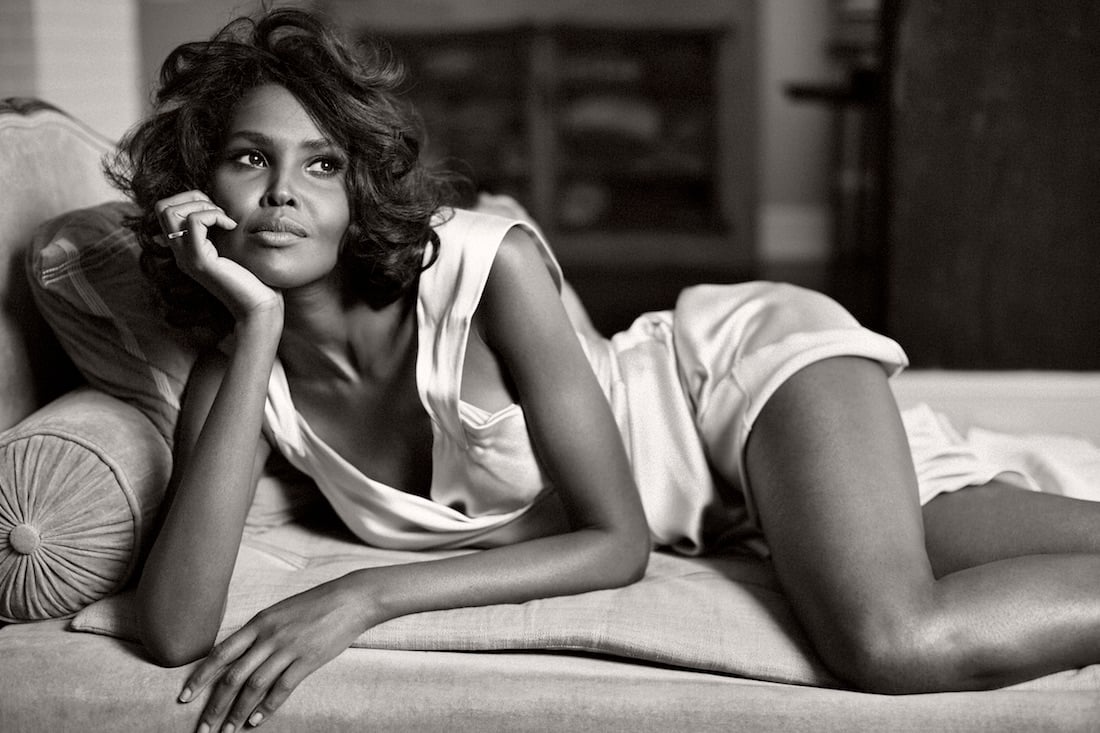 Most Americans have never heard her name, but she is impossible to miss.
Rising model Ubah Hassan was born in Somalia in 1987, before fleeing the war-torn country to Kenya and then to Canada. While in Canada, she was scouted at a park, which set the Somali-born beauty on her meteoric rise. 
Now represented by Supreme Management and based in New York, Ubah is most recognizable for her nationwide Macy's campaigns. Even so, she told us her career highlight was receiving the blessing from one of fashion's top dogs.
"I'll never forget when Ralph Lauren gave me a chance, and cast me for his campaign," Ubah said. "It was the first major stamp of approval I received from such an icon, and one I'll never forget."
We recently caught up with the Somali-Canadian stunner to find out how to catch her attention, what she hates in the bedroom and her ultimate guilty pleasure.
How can a man catch your attention?
Before anything, including intelligence and humor, it must be his cologne. A good scent is mandatory, along the lines of Tom Ford, Hermes and Creed. 
" tml-render-layout="inline
What's the worst pick-up line you've ever heard?
How tall are you? Which I always answer with "taller than you."
" tml-render-layout="inline
Savage! What would you tell a guy who might be intimidated to approach a model?
Whether it's a model, athlete, chef, scientist… as long as she is a woman she wants to feel wanted. It's not about the chase but the longing to be desired as a woman. 
" tml-render-layout="inline
How do you let a man know you're interested?
I'm actually the worst at letting a guy know I'm into him. I get very shy, which is not typically me, but if I like him, I'm shy. I'll eat slow at dinner, where usually I'm the first to have a clean plate. I'll forgot words, and if I don't call him amore, then I like him very much. I usually call everyone amore.
" tml-render-layout="inline
What's your ideal date?
Hiking, which is tough living in New York, but a day trip upstate is the ideal date. Spending the day with someone is the only way to know if you like them or not.
" tml-render-layout="inline
What about a man turns you on the most?
Beside his cologne, his Intelligence and humor. Also must be well groomed. I love man who looks like they just walked out of GQ. 
" tml-render-layout="inline
Wrong magazine. When do you feel sexiest?
If I had to find a time, it would be when a guy I like admires me.
" tml-render-layout="inline
What's your favorite thing to do in the bedroom?
I'm a lady, I don't kiss and tell!
" tml-render-layout="inline
Got it. What should a man never do in the bedroom?
Nothing worse then a man texting or picking up his phone in bed. Rude!
" tml-render-layout="inline
The worst. Lastly, what's your guiltiest pleasure?
Soho House cookies.
" tml-render-layout="inline
For more of Ubah Hassan, check out her portfolio with Supreme Management, follow her on Instagram, or learn about her incredible life story on CNN.