What a Beautiful Girl Wants: Victoria Ku
"Even an ugly guy can win me over."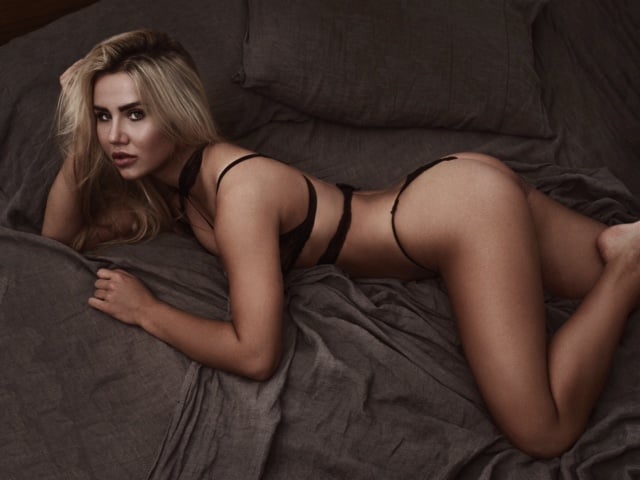 Victoria Ku is a Russian-born beauty, who arrived in the modeling business by way of Canada.
"I walked into an agency in Montreal, and they thought I was very pretty," Ku told Maxim of her auspicious start in the biz. "They started booking me for lifestyle shoots, clothing, and hair clients so I hit the ground running."
She certainly did. Since that fateful casting call, Ku represented Russia in the Tropic Beauty Beauty Contest, was featured by Sports Illustrated and along the way racked up nearly 400,000 Instagram followers.
Maxim recently caught up with the voluptuous Victoria Ku to find out what turns her on, whether it goes down in the DM and how kinky she'll get in the sack. Listen up:
How can a man catch your attention?
It's not so easy because I'm mostly attracted to smart men, and that's not something that you know right away. No douchebags…
What's the worst pick-up line you've ever heard?
I don't hear a lot of pickup lines. I'm more likely to bump into someone while dancing at a club, and I'm not listening for pickup lines because I'm just having fun.
We like your approach. How do you let a man know you're interested?
He would have to read my body language and see that I'm smiling.
Has anyone ever successfully slid into your DMs?
Yes, but I wouldn't say they were successful.
Ouch. Got any DM-sliding tips?
It's a good way to meet people. I want to make people direct message me more. I don't like when they just say, "Hey, what's up?" Something interesting and clever would catch my attention.
What's the secret to a sexy selfie?
Photoshop… just kidding! I think it would be helpful to feel sexual energy.
What part of your body do you most like to show off?
The whole body. It looks beautiful. Not just one part.
What gets a better response from your followers, boob pics or butt pics?
Boobs.
Interesting. What's your ideal date?
I like to stay home and watch a movie. I like to bake desserts. I like when guys send me flowers and do nice things. Horseback riding and talking about horses makes me happy.
What about a man turns you on the most?
A smart mind, honesty. Even an ugly guy can win me over.
When do you feel sexiest?
When I'm dancing. I like clubs where there is special energy everywhere.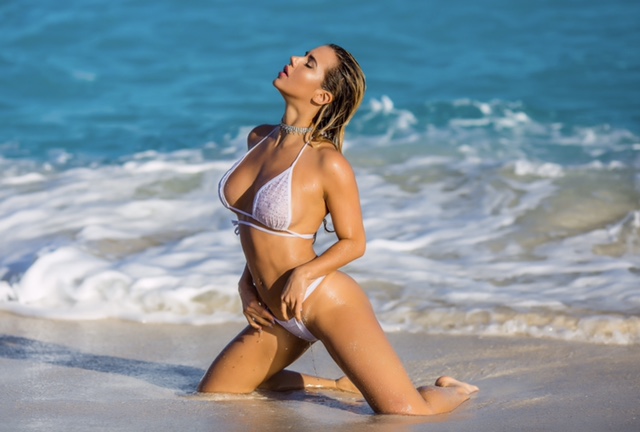 What's your favorite thing to do in the bedroom?
I'm very kinky and like masks, leather things, chokers and leashes.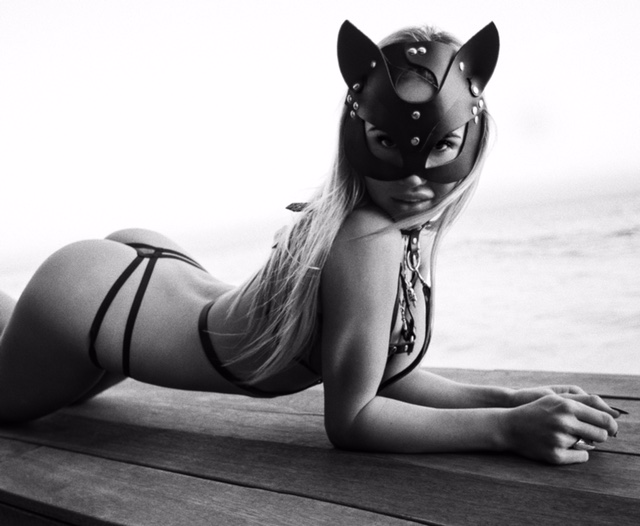 Dang. Lastly, what should a man never do in the bedroom?
Act like a slave. I like to be dominated. 
For more Victoria Ku, follow her on Instagram.