Mexico's Hottest Weather Girl Yanet Garcia Wore Pumpkin Socks and Little Else to Celebrate October
Talk about pumpkin spice…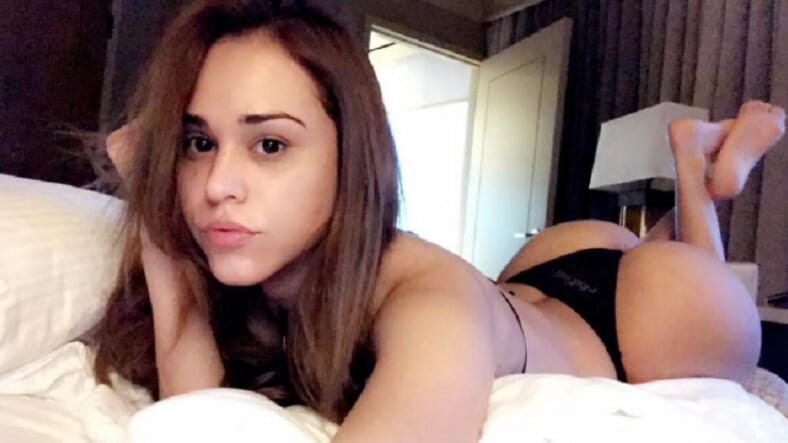 Instagram/iamyanetgarcia
It's only the first week of October, but Yanet Garcia is already getting spooky in her own sexy way. 
The bombshell weathercaster neglected to wear anything but festive socks emblazoned with tiny pumpkins from the waist down in her latest selfie. 
https://www.instagram.com/p/BZy0hyFjxFf
Not long ago, Yanet was spending her days off by the beach in one of her many sexy bikinis. Not even an overcast day could keep her from bringing the heat. 
https://www.instagram.com/p/BYfbpikD2Qfhttps://www.instagram.com/p/BYrhEhTDfyi
Another recent post shows Yanet wearing a skin-tight white dress during a news segments, lest we forget that she is, in fact, Mexico's sexiest weather reporter. 
https://www.instagram.com/p/BYZncuPj49Y
While we await her next smoldering 'gram, have a look back on latest and greatest activity. 
https://www.instagram.com/p/BYuV7_fjfZIhttps://www.instagram.com/p/BVgN23UjTPEhttps://www.instagram.com/p/BX_CZZPjjwfhttps://www.instagram.com/p/BV0ubI2jlHbhttps://www.instagram.com/p/BXtVMiujtIuhttps://www.instagram.com/p/BYe8LpVj3Rthttps://www.instagram.com/p/BXMbZcejDHphttps://www.instagram.com/p/BXA_diZDcFthttps://www.instagram.com/p/BWTV72eDvI7https://www.instagram.com/p/BXbZlCAjh7I
h/t: The Smoke Room