The 14 Hottest '90s TV Stars, Ranked
A look back at the hilarious crop top-wearing beauties who stole our hearts.
If you grew up during the '90s, you bore witness to the golden age of sitcom babes. It was a time when a woman could shine through her overly-baggy, ripped jeans and doll-sized crop tops to speak to all pre-, mid-, and post-pubescent young men. 
These sitcom stars took on diverse roles—some playing high school seniors, others full-fledged moms—but they each had one thing in common. They made men make this sound: HNGGGGGGGGGGGGGG.
Ranked on a totally subjective scale from hot to super hot to super-duper-hot, here's our definitive list of fantasy-worthy sitcom babes from yesteryear.
14. Jane Leeves: Daphne Moon, Frasier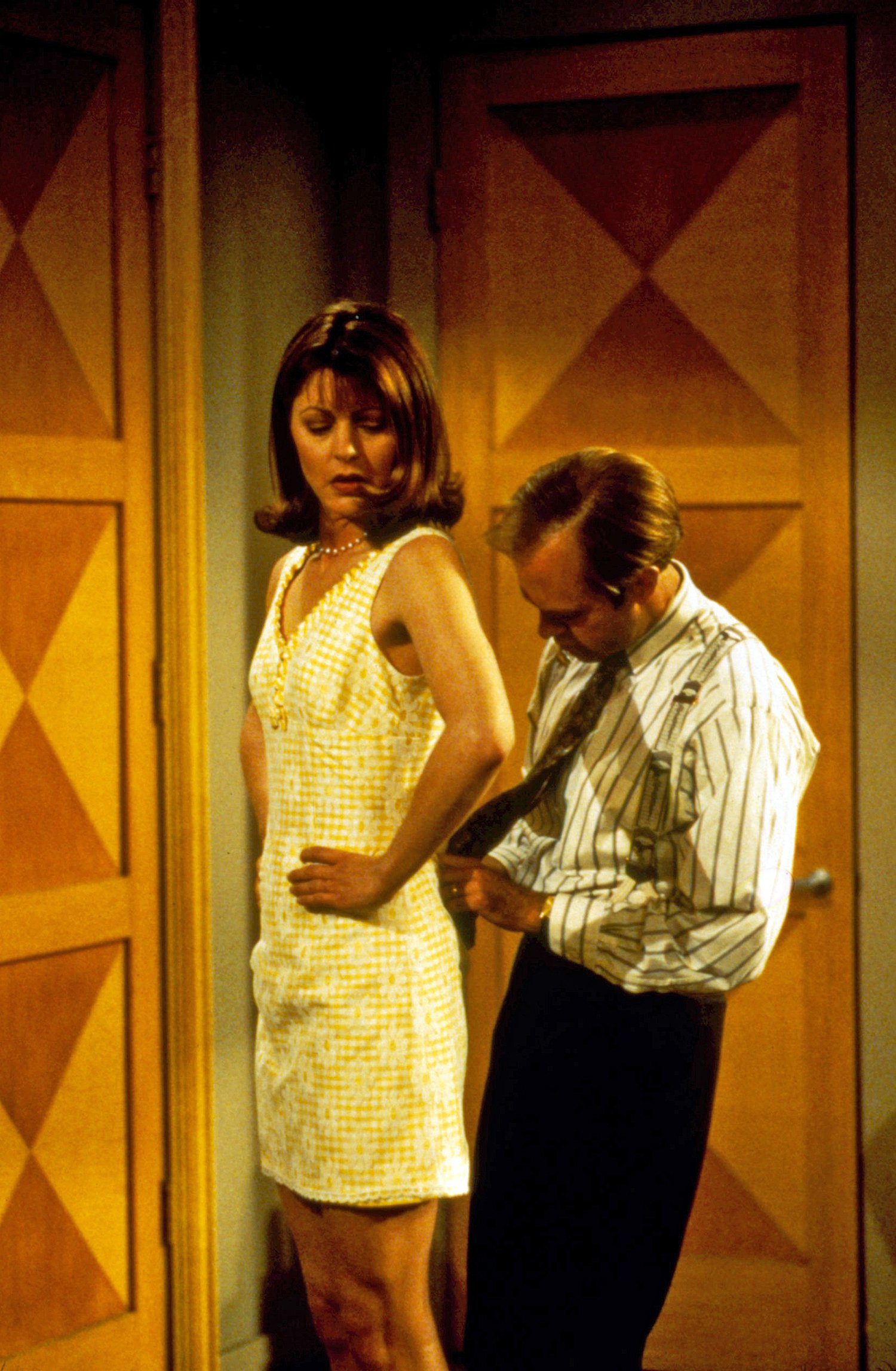 I would legit break my own legs if it meant having Daphne Moon as my caregiver. British and sassy with a killer bod, Daphne's pseudo-exotic appeal fueled the insane amount of sexual tension between her and Niles. Could you blame the guy, though? Talk British to me, Daphne.
13. Julia Louis-Dreyfus: Elaine Benes, Seinfeld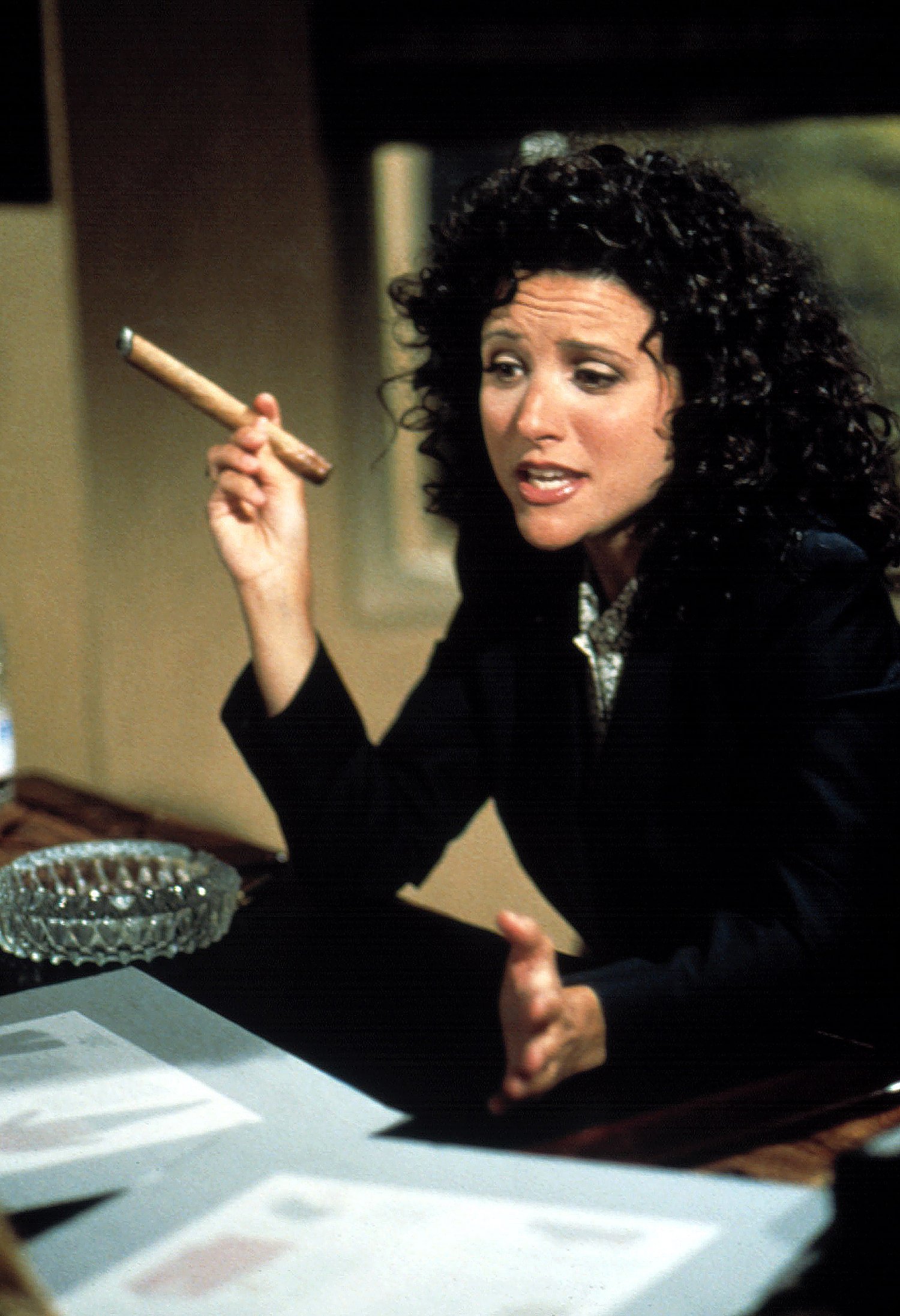 Perhaps the most attractive thing about Elaine was that she was never presented as a sex object in Seinfeld. We only saw her in bed with a guy fewer than 10 times in the show's nine-year history—and that guy was usually Puddy. Elaine was the precursor to Ilana Glazer and Abbi Jacobson, paving the way for all women who weren't afraid to put themselves out there and look crazy to make the joke work. She had the exotic look down…where's she from again? Wasn't that the plot of an episode once?
12. Katey Seagal: Peggy Bundy, Married With Children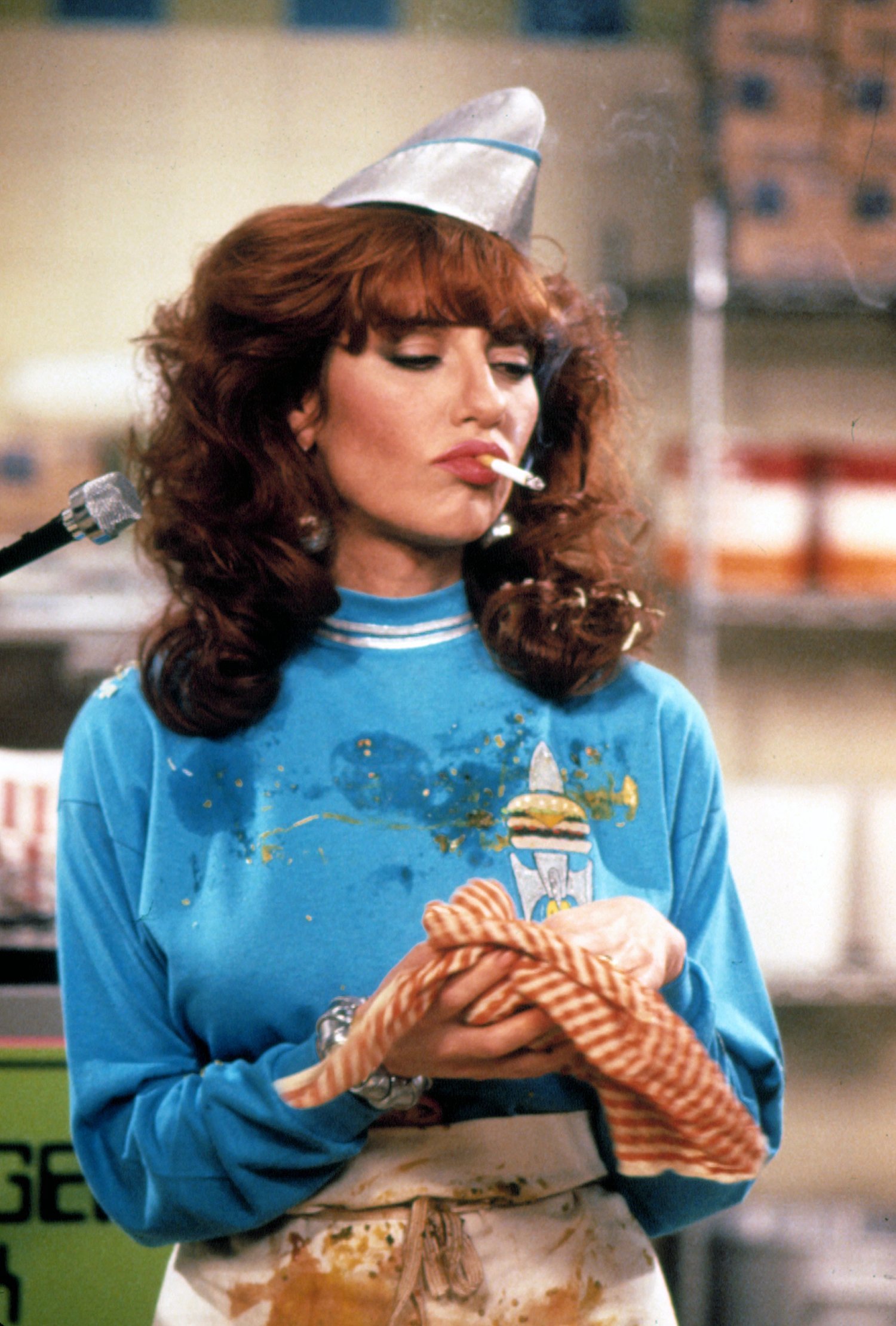 Dare I say Peggy was one of the first MILFs on television? There was some kind of Frankenstein-like mismatched disorder to Peggy that, when put together, made for a damn fine woman. Crazy hair, crazy clothes, crazy annoying, but A + B + C = Babe City, USA, population: the hottest mom ever.
11. Jenna Elfman: Dharma Montgomery, Dharma & Greg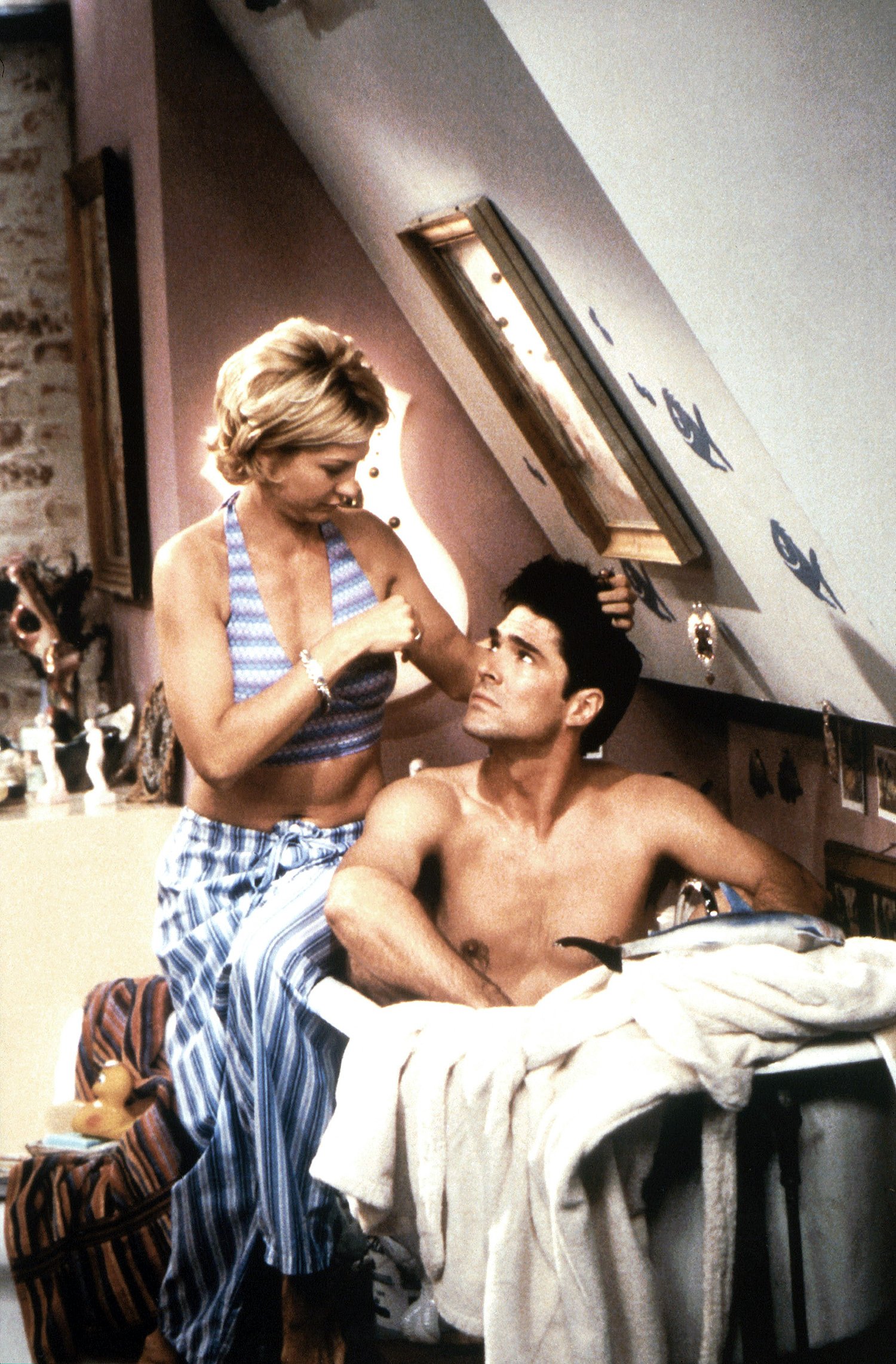 Dharma was always just a little bit too "kale," but—go figure—that shit got way popular again 10 years later. I don't know what it is with women like Dharma that basically secrete sexual satisfaction; hell, maybe it's some kind of Trader Joes/Whole Foods-brand voodoo. Whatever it is, I want some. For a friend.
10. Lori Loughlin: Aunt Becky, Full House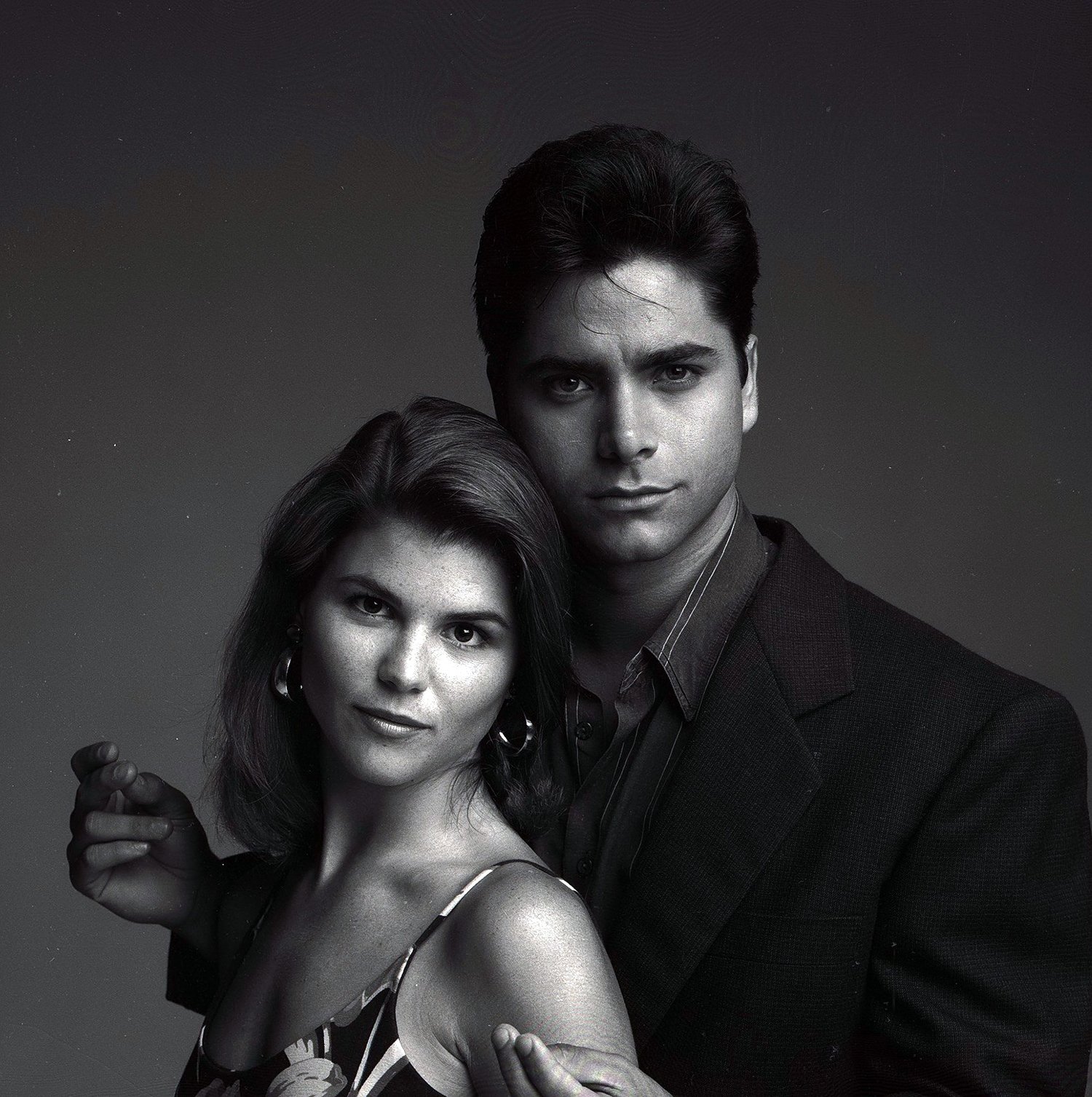 Did anyone else have a very complicated relationship with their aunts? Was that just me? Um, disregard if untrue. A few seasons in, we were introduced to the woman Uncle Jesse would marry. Becky always spoke her mind and looked like the kind of woman who can go to bed at 4 a.m. and wake up looking like she just rolled off a movie set. Uncle Jesse + Aunt Becky = the original power couple.
9. Marge Simpson, The Simpsons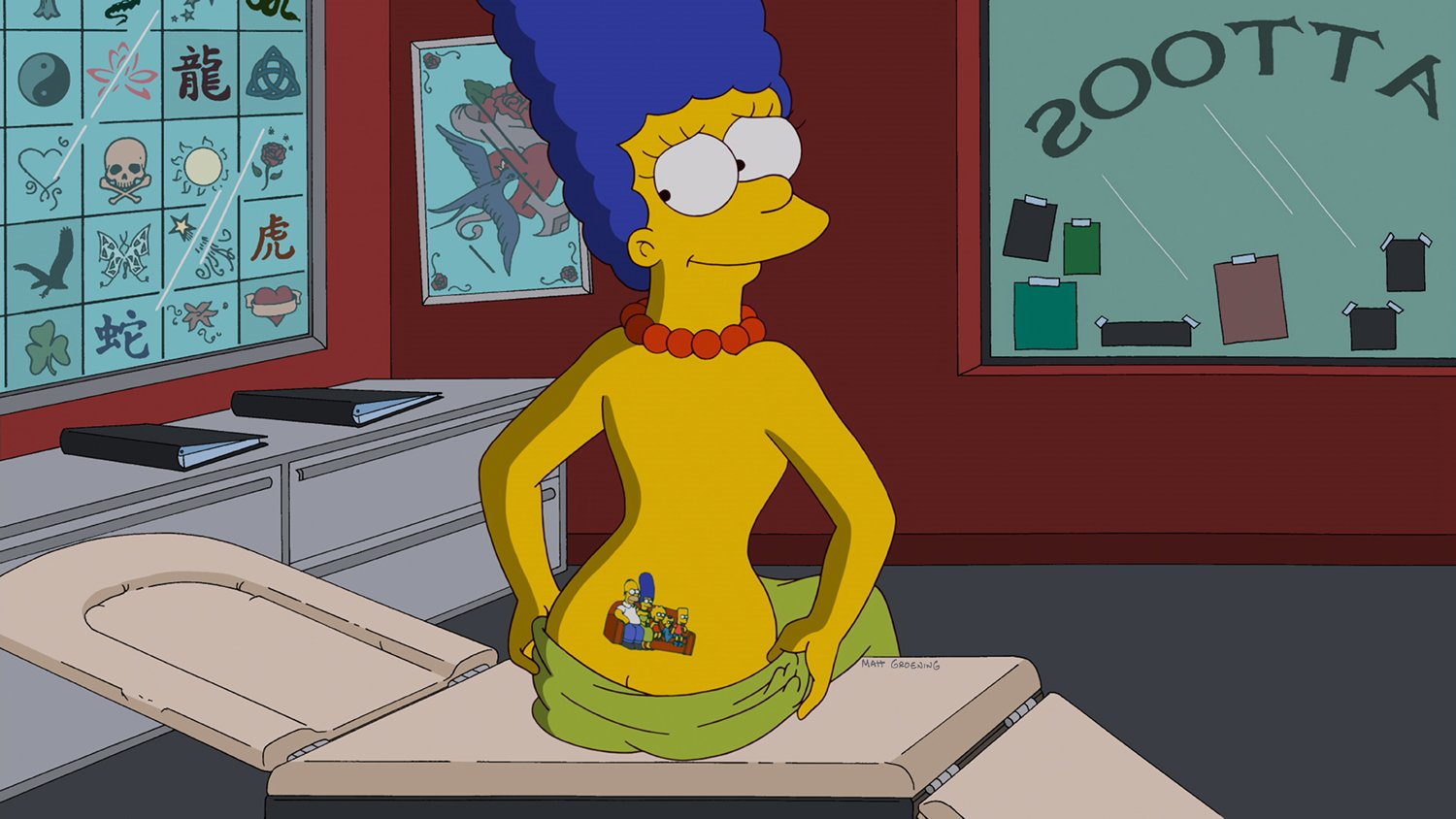 There's a case to be made for sexy cartoons; from Jessica Rabbit to Lola Bunny. Obviously, Marge Simpson is no exception. She's a hell of a mother and a diehard loyal wife (which you kinda have to be when you're married to a man who once ate 64 slices of American cheese in a row). Maybe it's her blue hair, maybe it's that deep shade of yellow skin, but I'd draw myself in bed with her. Is that even legal? Probably in the south, to be honest. 
8. Fran Drescher: Fran Fine, The Nanny
Forget the voice, just forget it. Pretend she's a deaf-mute with one of those computer voices like Stephen Hawking that accidentally got programmed with a thick Queens accent. Drescher simply doesn't get enough credit for giving the world a frankly old-fashioned kind of beauty, mixed with a spot-on sense of humor. But that laugh…
7. Brandy: Moesha Mitchell, Moesha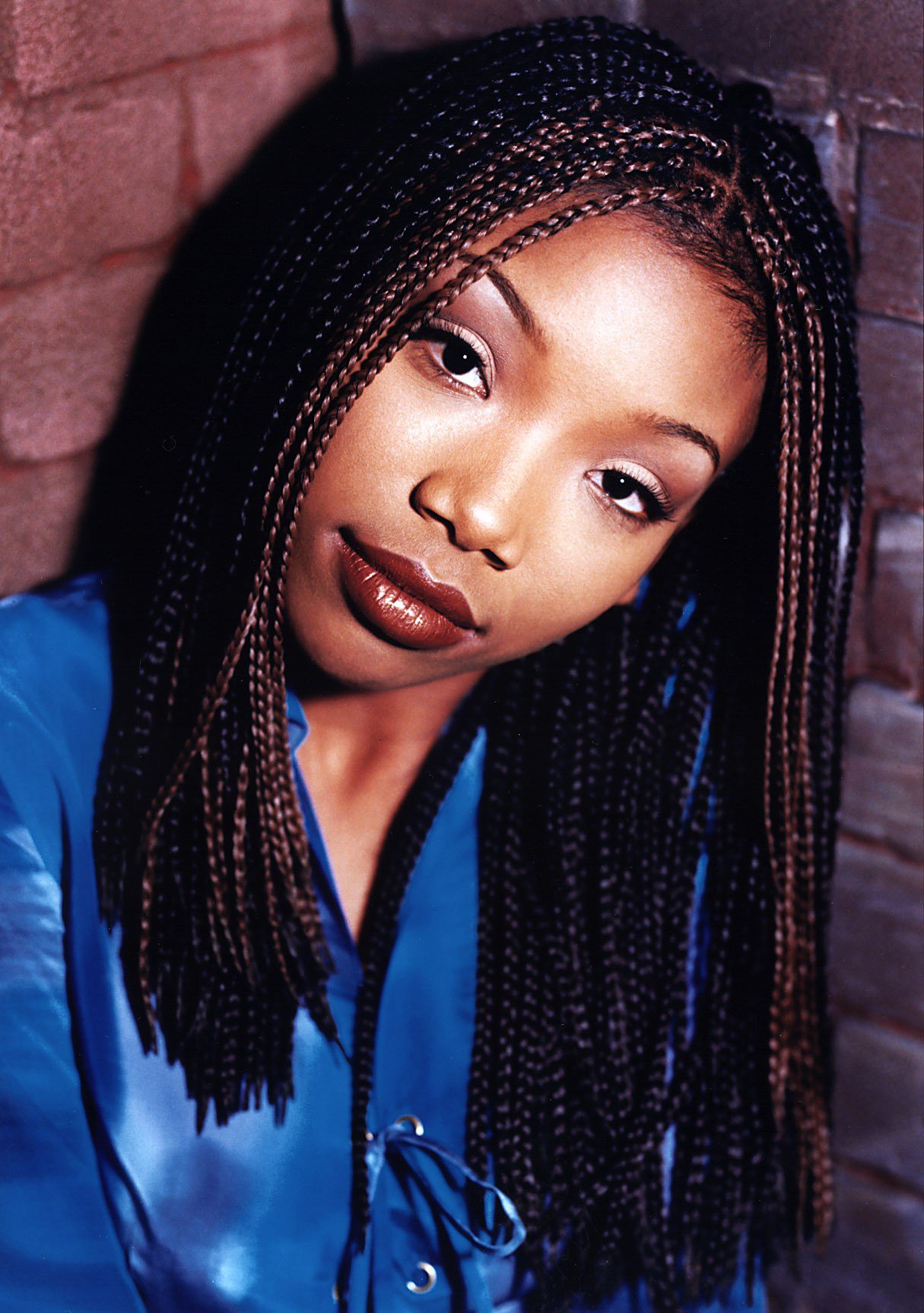 Growing up, I never knew if Moesha was Brandy or if Brandy was Moesha. Wait…does anyone really know? Either way, Moesha was a fresh face among the white-washed television of the '90s. She was hip, she was a babe, and her brother legitimately made a sex tape with Kim K. But that's beside the point: she skimmed the line between cute and hot and still keeps it tight to this day.
6. Christina Applegate: Kelly Bundy, Married With Children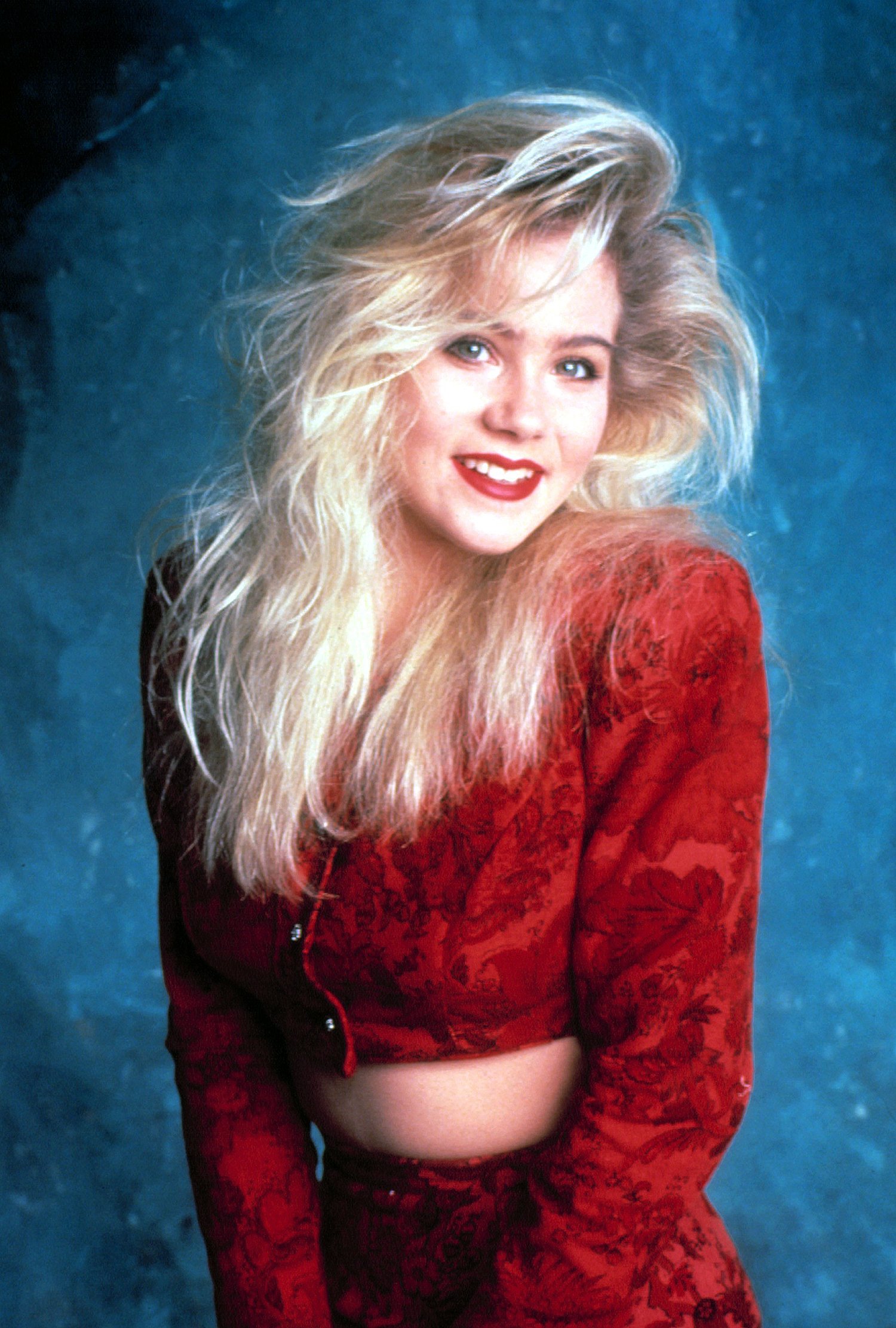 Kelly Bundy made every good girl want to go back. She inspired legions of ladies to act like themselves with confidence and, sometimes, maybe even wear those kinds of shirts which are especially conducive to showcasing nipples. Seriously, that woman's nipples got more airtime that 1/3 of the cast of Friends. Who's complaining? Not me. No way.
5. Courtney Cox: Monica Geller, Friends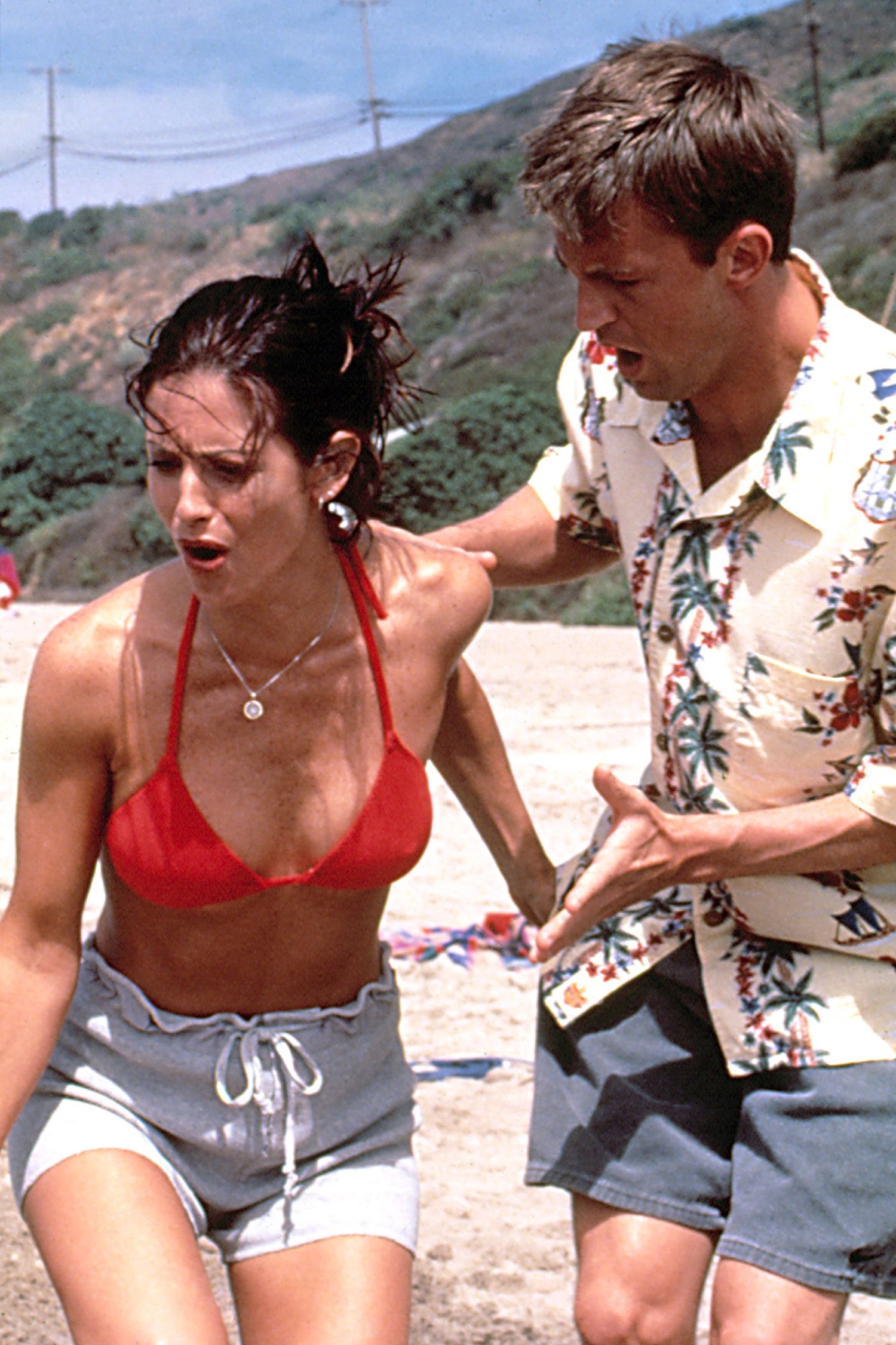 Monica went through a huge character arc in Friends, from the snarky single girl to the neurotic wife of an arguably MORE neurotic husband. She had long hair, she had short hair, she wore lots of makeup, then less, but in every situation, she remained unapologetically Monica. Pro-tip: watch the episode where she had a cold but keeps trying to get Chandler to have sex. The one-shot where she rubs Vicks Vapor Rub on her boobs inarguably sent me into early-onset puberty.
4. Gillian Anderson: Dana Scully, The X-Files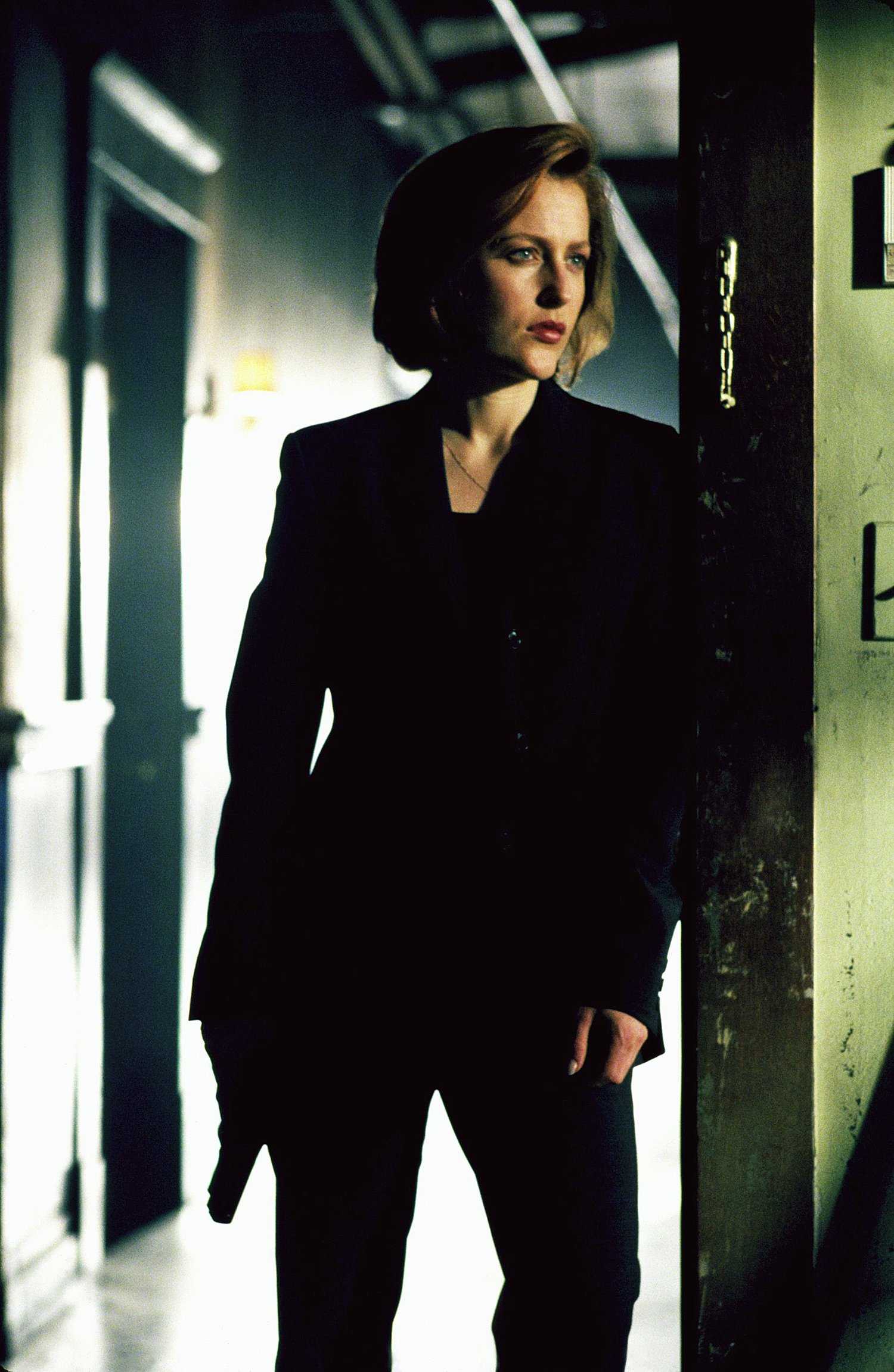 Easily the most badass on our list, Scully couldn't have conceivably made the federal bureau of investigation any sexier. And sure, while The X-Files wasn't exactly a comedy, her tension with Mulder was definitely laughable. She wore almost the same outfit every episode—a grey pantsuit that, more often than not, got covered in blood or alien guts by the very end. Still, that combination of red hair, red lips, and ice-blue eyes could've stopped Bigfoot in his gigantic tracks.
3. Karyn Parsons: Hilary Banks, The Fresh Prince of Bel-Air
You want to hate Hilary, but it was simply impossible. Sure, she was pretentious and dumb as a rock's pet rock, but her flawless style and bad-but-not-too-bad attitude made you want to start the most toxic of relationships. Plus, having Will Smith in the family gets you places—even if you have zero talent. *Cough* Jaden.
2. Jennifer Aniston: Rachel Green, Friends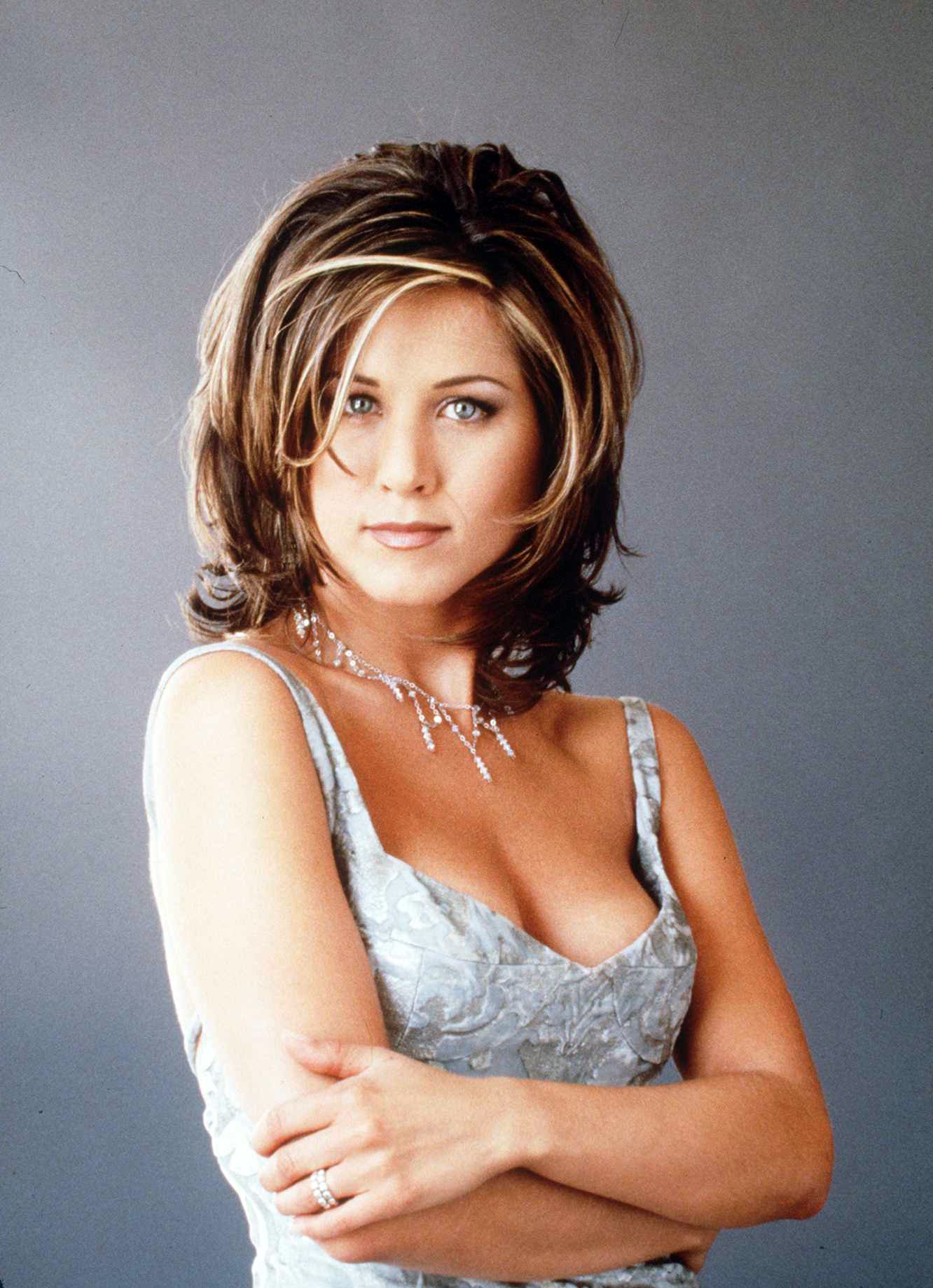 Oh, Rachel, with your Rachel-hair, Rachel-voice, Rachel mannerisms, and Rachel-oddly-erect-nipples. It goes without saying that Ross f*cked up, like, 500 times during his quest to win her heart, but you could never tell by the way she carried herself in this show: aloof, yet desirable. Rachel was every too-good-for-you-in-high-school girl stuffed into the body of a legend.
1. Tiffani Thiessen: Kelly Kapowski, Saved By the Bell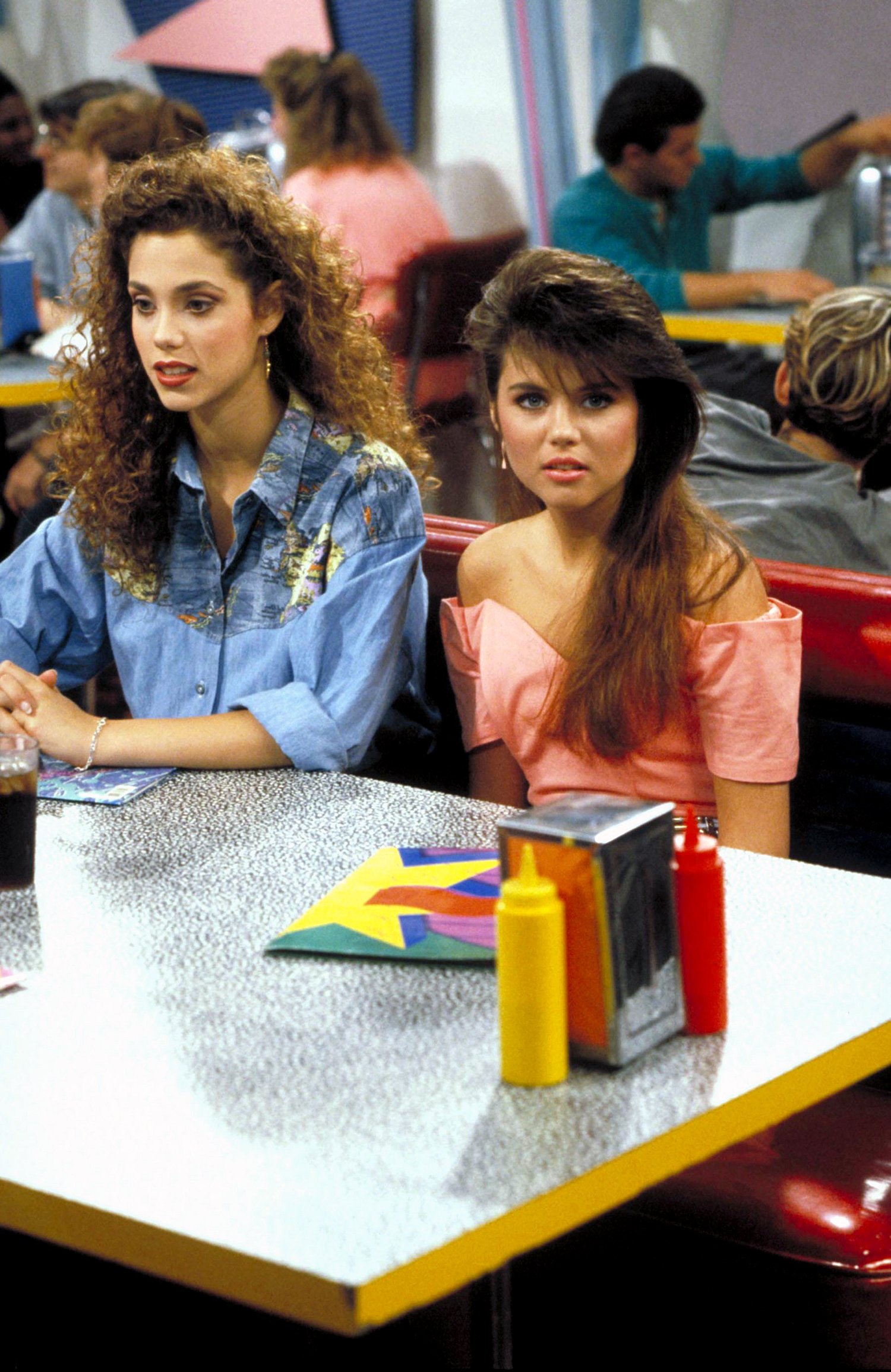 There was no high school girlfriend that any dude wanted more than Kelly Kapowski. She had it all and never cracked under the pressure of having two guys constantly trying to win her affection—unlike Jesse Spano, who got wasted on caffeine pills every night. Kelly achieved the delicate balance of the sweet girl-next-door and unattainable woman-across-the-street, while still maintaining that borderline-naive innocence you always remember with your first crush.