Ana De Armas Reveals Why 'There's No Need' For A Woman To Play James Bond
"There shouldn't be any need to steal someone else's character."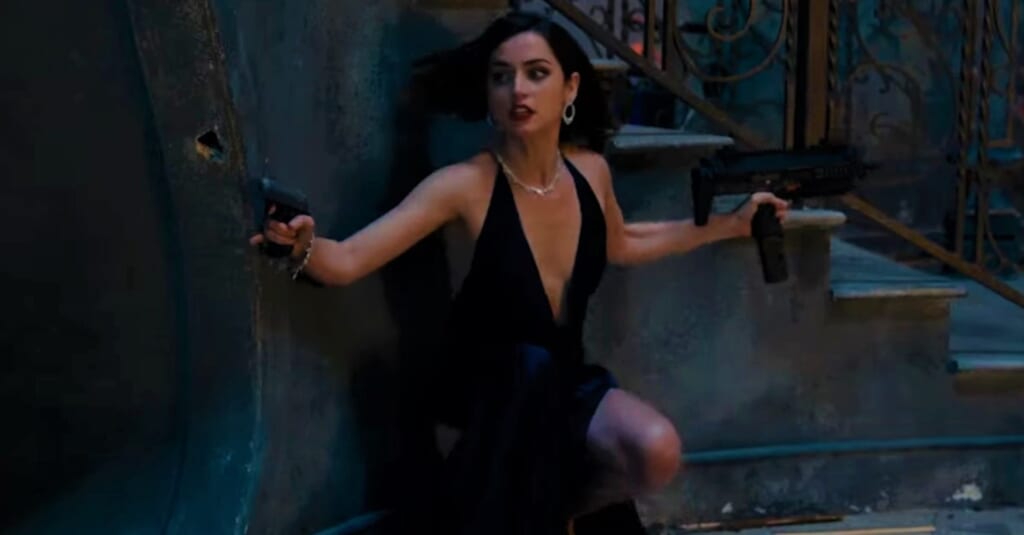 Ana de Armas is backing up her No Time To Die co-star Daniel Craig's hope that a woman won't replace him in the iconic James Bond role.
In a new interview, de Armas says she doesn't want a woman to take over as Bond now that Craig has stepped away from the long-running spy movie franchise, but she does hope that Bond girls get more "substantial" roles in the series.
"There's no need for a female Bond," the actress told the Sun in an interview published this week. "There shouldn't be any need to steal someone else's character, you know, to take over."
"This is a novel, and it leads into this James Bond world and this fantasy of that universe where he's at."
However, de Armas, 34, believes women starring in future Bond movies should have more "substantial" roles.
"What I would like is that the female roles in the Bond films, even though Bond will continue to be a man, are brought to life in a different way," she said, adding, "That they're given a more substantial part and recognition. That's what I think is more interesting than flipping things."
De Armas only had about five minutes of screen time in 2021's No Time To Die, Craig's final Bond film, despite being heavily featured in the film's promotional efforts.
The Cuban-born actress played a sexy CIA agent named Paloma, who teams up with Bond on a mission in Havana while wearing a daring backless dress with a plunging neckline.
De Armas next stars opposite Ryan Gosling and Chris Evans in Netflix's The Gray Man, and portrays Marilyn Monroe in the upcoming NC-17 biopic, Blonde.