Watch Ariana Grande Drop Into a Split and Twerk Up a Storm In Wild '34+35′ Music Video
See Grande transform into a "robotic sex doll" in the sexy new video.
The solution to a simple math problem will tell you what Ariana Grande's new song "34+35" is all about, but the accompanying music video serves as a creative visual aid.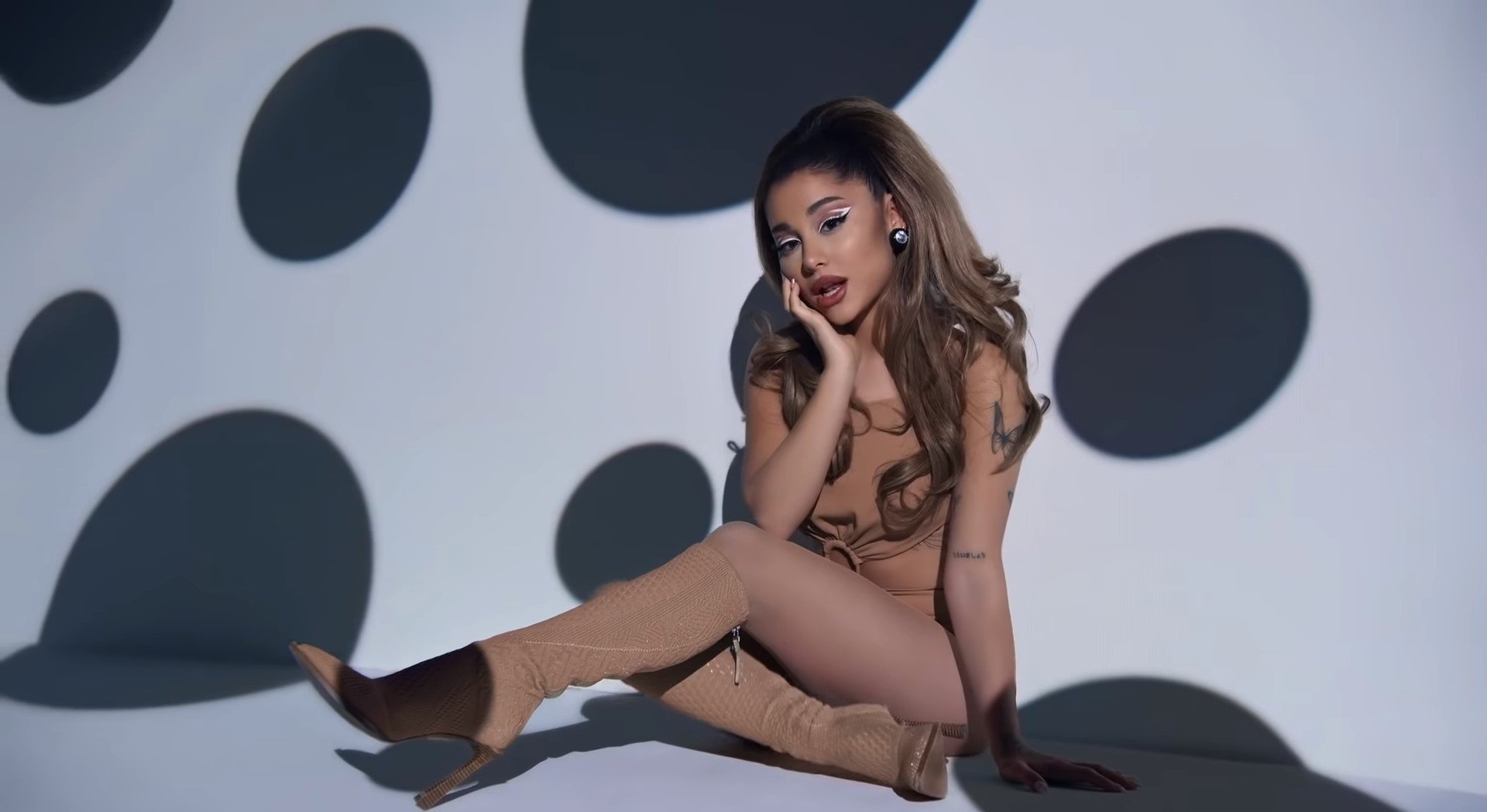 A sci-fi-inspired short movie sees the pop megastar re-engineer herself as a "robotic sex doll," as the New York Post puts it. Grande dons a white lab coat (and matching stiletto heels) while moving around a lab before bringing her mechanical counterpart to life using electric shocks. Robotic Grande then transforms human Grande and her assistants into a dance troupe sporting fur-lined pastel dresses, velvet gloves and 1960s-style hairdos.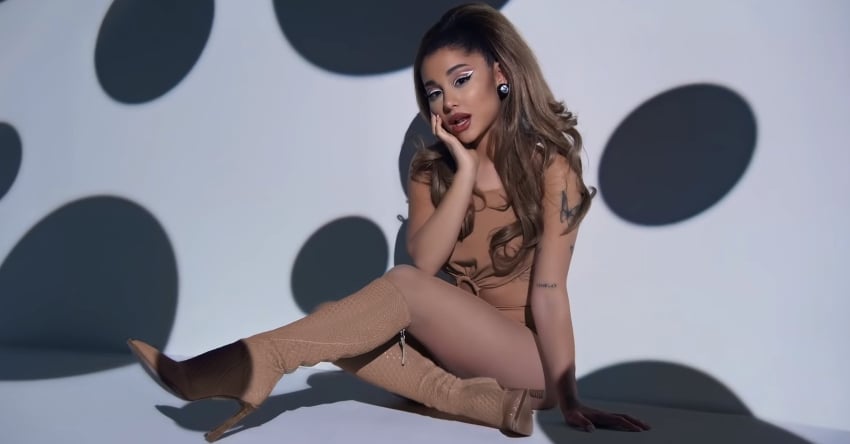 https://twitter.com/MOONFlRE_/status/1328746118302187522
Director X, who has previously worked with Drake and Kanye West, also captured more straightforward shots of Grande and co.'s choreography on a retro polka-dotted set. One particular scene, when Grande drops into the splits and twerks, made for a buzzy viral clip.  
https://twitter.com/kaitlynsaloser/status/1328746247818268672
so everyone just has thr clip of Ariana doing a split then twerking in their camera roll cuz same

— henna (@glossyAG) November 17, 2020
As the R&B-style track fades out, Grande casually solves the song's titular riddle for naive listeners, stating, "It means I wanna 69 with you. Math class." Just in case the raunchy lyrics in the chorus didn't already clue them in.  
"34+35" is the second single off of Grande's sixth studio album, Positions, the title track from which debuted at No. 1 on the Billboard Hot 100. Given the popularity of this music video, "34+35" could rise above its current spot at No. 30 in the coming weeks.