Some of The World's Top Bartenders Clashed at Bacardi's Global Cocktail Smackdown
An extremely elevated twist on a Pina Colada took top honors.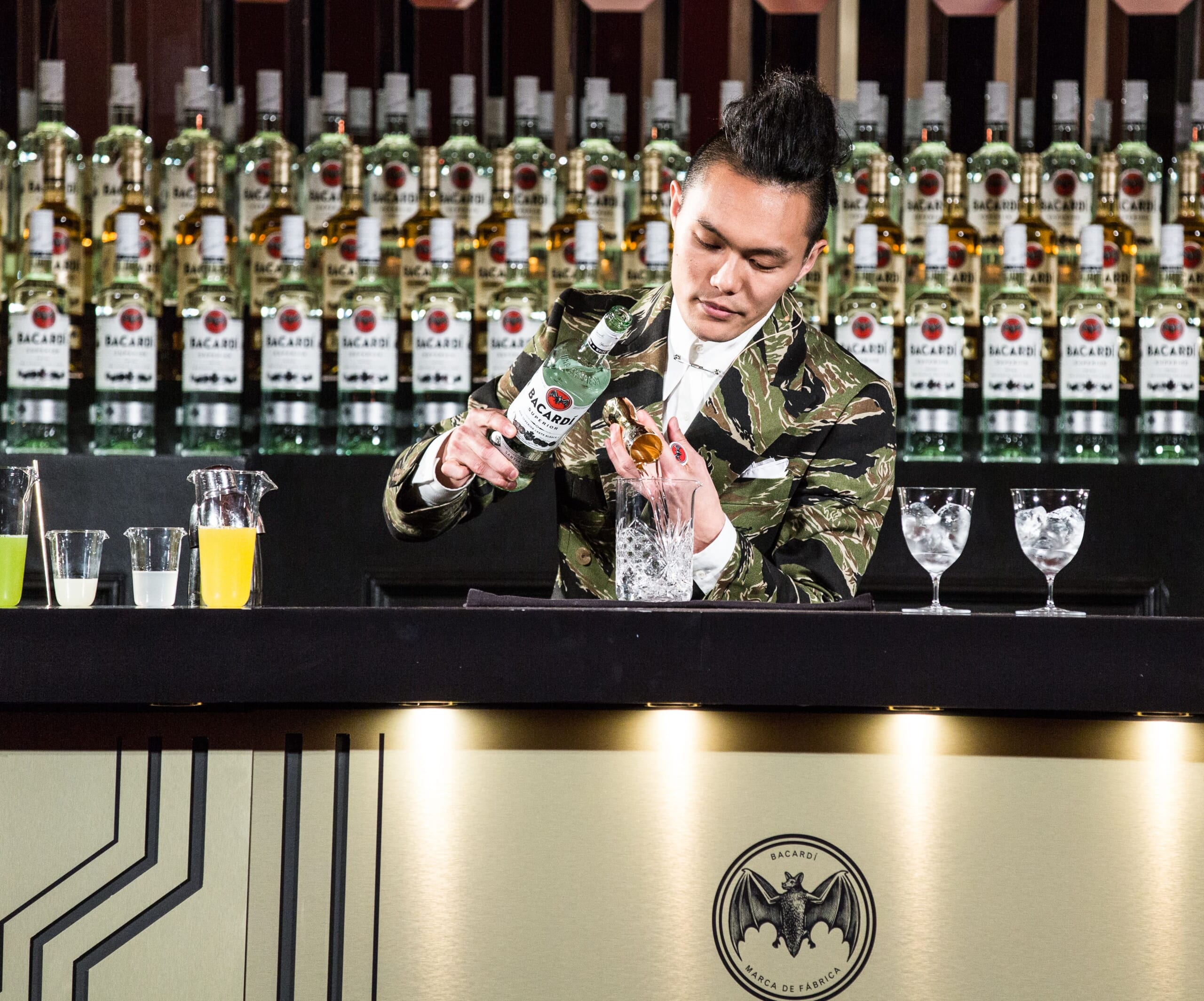 The 2016 Bacardi Legacy Global Cocktail Competition sponsored by the iconic rum brand just wrapped up in San Francisco with Gn Chan of the United States taking home top honors for the Venceremos, a drink inspired by the Piña Colada made with Bacardi Superior, coconut liqueur, pineapple juice, cucumber juice, lime juice and a dash of sesame oil. 
The winning concoction beat an strong field of original drinks created by mixologists from 36 different countries with legendary bartender Dale de Groff presiding over a panel of judges. 
"It was a unanimous decision to name Chan the winner," de Groff said. "The drink he made was compelling [because] he took the Piña Colada as a base – a Bacardi drink and a Puerto Rican invention – but this was a version of the Piña Colada only in spirit. 
The pineapple flavor is very delicate, and then there is cucumber juice which worked really well with a touch of sesame oil. The name Venceremos, which is Spanish for "we will overcome," worked with Gn's own personal story of how he overcame challenges in his life to go on to work in one of the world's most elegant bars."
Bacardi will work with Gn over the next year to provide bespoke opportunities and support for his career development, gain worldwide recognition for his drink and provide a platform from which he will serve Venceremos at some of the finest bars in the world. 
Now in its eighth year, the Bacardi Legacy Global Cocktail Competition continues to grow in scale and status. Thousands of entries from 45 countries were received during the year-long national rounds that culminated in the final competition. Over the last seven years the event has given birth to several modern classics.
The two runners up in the global final were Moe Aljaff from Norway (above) and Lizaveta Molyavka from Belarus (below). All 36 competitors celebrated the week of education, semi-final competition and bonds forged by great cocktails with a Bacardi House Party at Verso in San Francisco, featuring Jillionaire and Walshy Fire of Major Lazer, who also created a custom Spotify playlist in honor of the event. 
Now that's one open bar we would've killed to be at…