Bella Hadid Reveals Why She Decided To Model For Victoria's Secret Again
"What magnetized me to coming back was them really proving to me that Victoria's Secret has changed so drastically."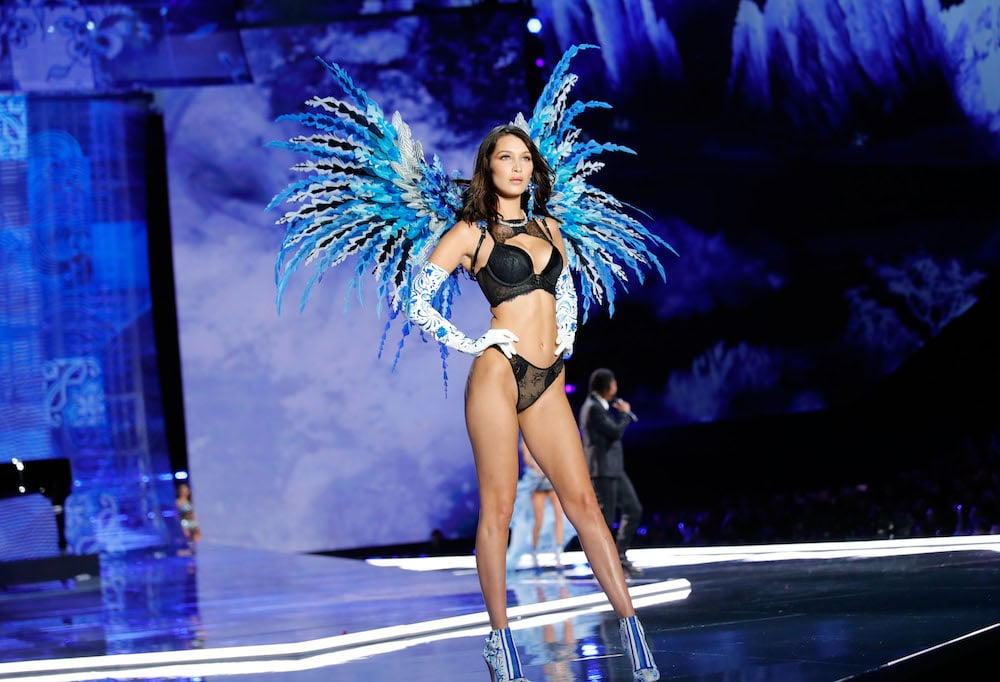 Victoria's Secret is back in Bella Hadid's good graces.
The 25-year-old supermodel has joined the lingerie giant's VS Collective, a rebranded ambassador program including actress Priyanka Chopra and professional soccer star/LGBTQIA+ activist Megan Rapinoe that was phased in as the scantily-clad VS Angels were officially retired in the wake of a wave of negative publicity about the underwear brand.
According to the New York Post, Hadid walked in three consecutive VS fashion shows from 2016-2018 but cut ties the company in 2020, when then-top executive Ed Razek was accused of inappropriate conduct.
The 71-year-old businessman stepped down from his position after a New York Times exposé alleged that he had made unwanted sexual advances towards models and even told Hadid that she had "perfect titties."
"What magnetized me to coming back was them coming to me and really proving to me that, behind the scenes, Victoria's Secret has changed so drastically," Hadid told Marie Claire of her decision.
"[Joining the VS Collective] was really about taking my power back and having the power over my body be released to myself again."
In her final year modeling for Victoria's Secret since the return, Hadid also walked in Rihanna's first Savage x Fenty runway show, after which she indirectly criticized the former brand.
"That was the first time on a runway that I felt really sexy," she said during a 2019 Vogue Fashion Festival appearance, per WWD. "When I first did Fenty, I was doing other lingerie shows and I never felt powerful on a runway, like, in my underwear."
But in the latest Marie Claire interview, Hadid described Victoria's Secret's "new photoshoot protocols" that give models a say in how much skin they want to show.
"All of us together, [models] Paloma [Elsesser], Adut [Akech], when we sit on set, we're just grateful for how we feel supported now, instead of how we used to feel, when it was a lingerie company that used to be run by men for men," she said.
"I just look around [on set] and I feel empowered again. I feel empowered in lingerie, instead of feeling like my body is some sort of money maker."
Hadid may even explore VS work beyond just modeling, such as designing a "cool and comfortable" that's not just sexy.
"Back in the day, I didn't work with Victoria's Secret for campaigns and stuff, I only did the show," she said. "And the show was something that was really hard on a woman to put all your worth in the hands of, like, three men who essentially tell you if you're good enough or not."
Now Hadid is certain that the company's values have changed for the better.
"With all of the beautiful women that are a part of Victoria's Secret, I feel like there's representation of all different types of beauty."