Bill Murray, Dan Aykroyd and Other Classic 'Ghostbusters' Stars Will Be in 2020 Reboot
Who you gonna call?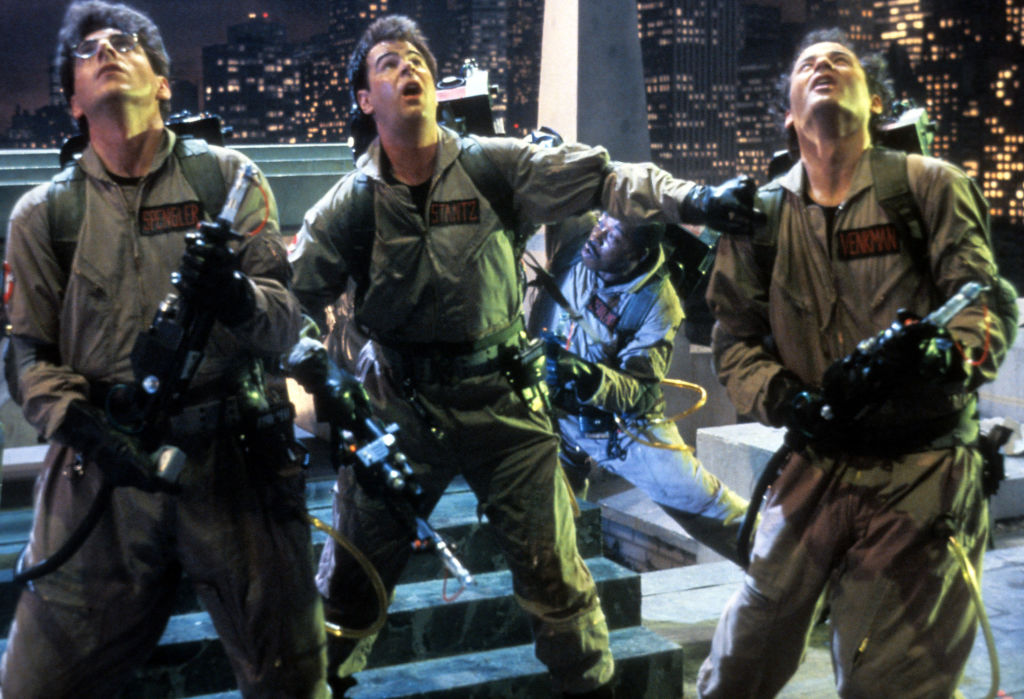 Classic paranormal comedy Ghostbusters doesn't seem easy to reproduce. The 2016 all-woman reboot was essentially a flop. While it's true some of the backlash that affected that movie was sexist in nature, it also felt like a case of lightning just not striking twice; evil ghosts plus laughs are hard to pull off, sometimes. 
That recapturing Ghostbusters magic may be a challenge doesn't seem to perturb original cast members Dan Aykroyd, Bill Murray, and Ernie Hudson: Aykroyd recently confirmed they're all coming back for Ghostbusters 2020—and they're not the only ones.
Ghostbusters co-creator Dan Akyroyd confirms he'll appear alongside returning co-stars Bill Murray, Sigourney Weaver and Annie Potts in the Jason Reitman-directed Ghostbusters 3, so far known as Ghostbusters 2020. Aykroyd (…) produces alongside Reitman's father, Ghostbusters and Ghostbusters II director Ivan Reitman, for Sony-based Ghost Corps.

A direct sequel to the continuity established in 1984, GB20 will focus on a so-far unnamed family portrayed by Mckenna Grace (Captain Marvel, Annabelle Comes Home), Finn Wolfhard (Stranger Things, IT) and Carrie Coon (Fargo, Avengers: Infinity War), with Paul Rudd (Avengers: Endgame, Living With Yourself) playing a seismologist and teacher.
That's right, the old gang is getting back together for Ghostbusters 2020, along with the next generation Reitman after Ivan, his son Jason. 
Appearing on The Greg Hill Show, Aykroyd said, "Jason Reitman wrote a beautiful, heartfelt script that takes the real DNA from the first two movies and transfers that directly to the third, the next generation." 
"It hands the legacy off," Aykroyd continued, "to a new generation of stars, and players, and actors, and characters."
The actor and producer also said Bill Murray, Sigourney Weaver, and Annie Potts had finished filming their parts in the movie. Ernie Hudson will also be back playing Winston Zeddemore as well—he confirmed as much in a Cameo video posted last September.
Will Ghostbusters 2020—which much like Terminator: Dark Fate ignores any movies made after the second one—really bring the laughs, scares, and, uh, slime?
We'll find out when it hits theaters on July 10, 2020.