Bite Club: How to Make Chicken Parmesan
It's not authentic, but that doesn't mean it's not delicious.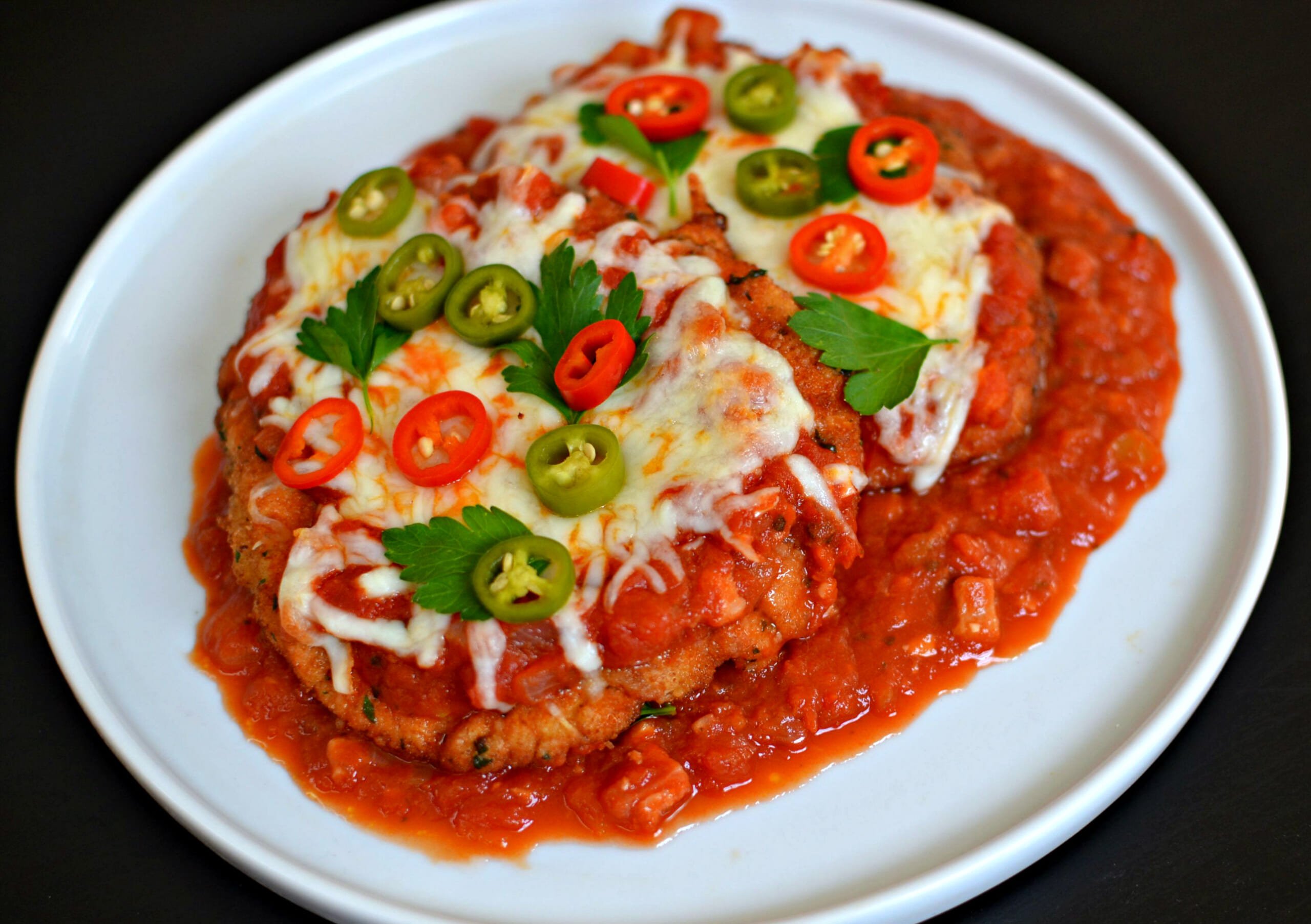 Though chicken parm has roughly zero basis in Italian gastronomy — its closest relative is melanzane alla Parmigiana, aka eggplant parm, while the poultry version is its own Italian-American beast — it's damn near a perfect food. It's meaty, crispy, covered in cheese, and totally customizeable — because it's already a total bastardization so you might as well go and get weird with it. What's not to love?
In my favorite fake-Italian iteration, and one that I converted my straight-outta-Rome roommates to, the fried chicken discs get a flavor boost from a rough facsimile of pork-filled all'amatriciana sauce. It's definitely not nonna–approved, but there are hundreds of things you do that your nonna wouldn't approve of. Just tack this one on to the end of the list.
Here's What You'll Need:
Chicken breasts

Flour
Eggs
Mozzarella cheese
Italian bread crumbs
Parmesan cheese
Pancetta
Crushed red pepper
Crushed tomatoes
Onion
Parsley
Oil for frying stuff
Take your chicken breasts and slice them all the way through the equator. Then, wrap those bad boys in plastic wrap and gently beat the shit out of them with a meat mallet until they're about ½ inch thick. If you don't have a meat mallet — which is a more than reasonable thing not to have — use, I don't know, an empty beer bottle or an old textbook or something. Season up those chicken sheets with some salt and pepper.
If you don't make your own tomato sauce already, start making your own tomato sauce. It's stupid easy, it's cheaper, and you can put a bunch of unnecessary pork products in it. Speaking of which! Start off by sautéing ¼ pound of diced pancetta in a pan on medium heat to create the flavor base for your super jury-rigged all'amatriciana sauce, aka the king of Italian red sauces.
When the fat has started to render, toss in ½ of a finely diced onion and ½ teaspoon of crushed red pepper. Sautée until the onions are translucent, then add a 28 ounce can of crushed tomatoes and ½ teaspoon of salt, and continue to simmer for 10 minutes. Fold in some fresh chopped parsley because basil is overrated as fuck. Let the sauce hang out and get acquainted for a bit.
Set out three large mixing bowls: fill one of those with flour, the other with three beaten eggs, and the last one with two parts Italian bread crumbs to one part high quality grated parmesan cheese. None of that wood pulp stuff (lol jk fuck elitism you can use the wood pulp stuff). Season all the bowls with salt, because salt is a good thing.
Meanwhile, preheat the oven to 400 degrees and get ½ inch of vegetable oil heating on medium-high in a sauté pan. Dip a chicken breast into flour, then into egg, then coat it in breadcrumbs. Really mash the bread crumbs in there too; chicken parm is all about brute force. Fry the chicken in the oil for about four minutes each side, or until golden brown.
Lay the fried chicken discs out on a cookie sheet, then top with a solid mound of sauce, and an irresponsibly large handful of shredded mozzarella. You can use the good, fresh mozzarella, but I prefer the salty, preservative-addled taste of the big cheese brands.
Pop them in the oven for about 10 minutes until the cheese is melted, then, I don't know, do whatever the fuck you want with them. I'm not your step-dad, I can't tell you what to do. But if you want some advice, I'm all about fresh parsley and tiny, multicolored pickled chilies.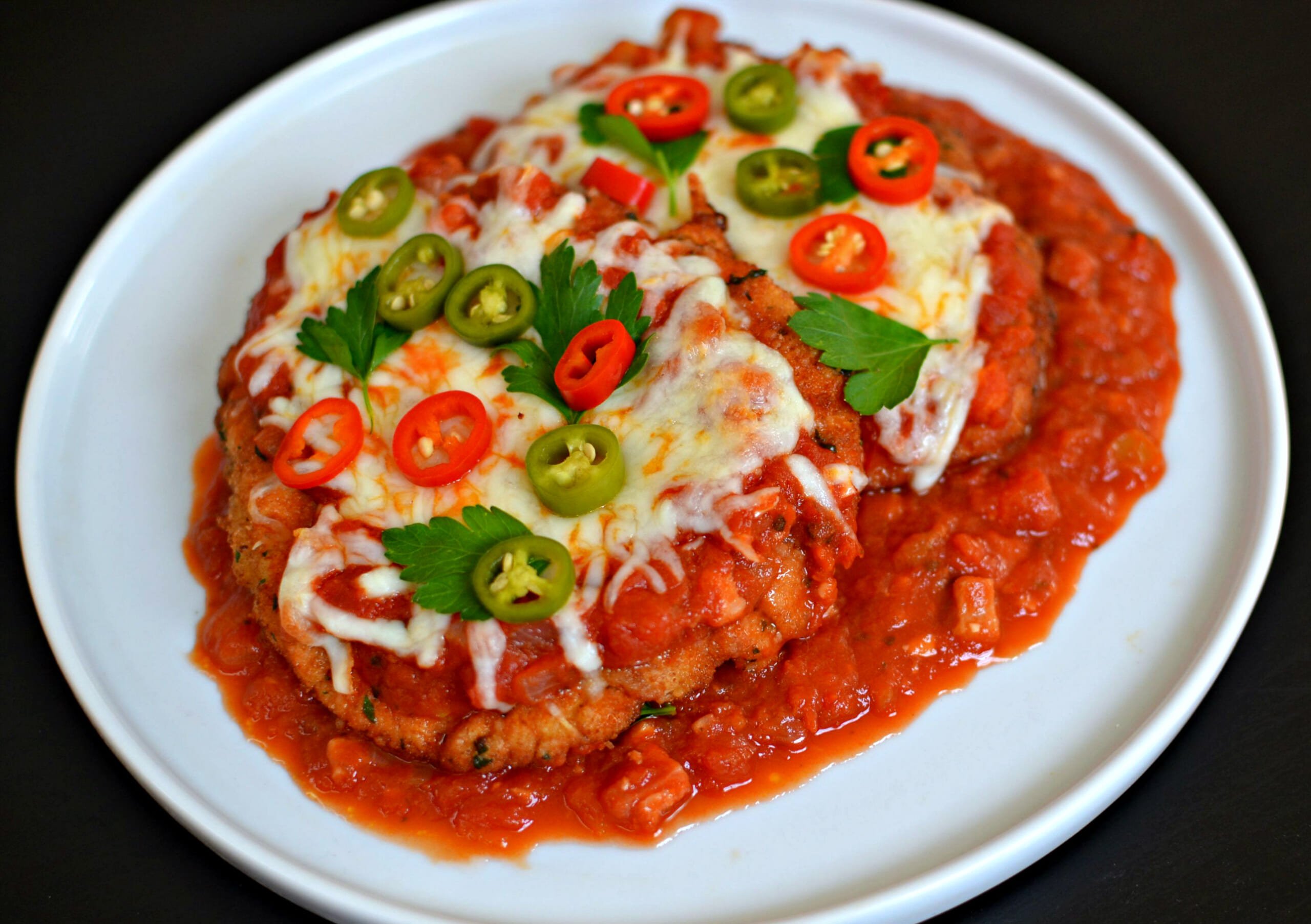 Still hungry? Check out the other installments of Bite Club here.