'Black Mirror' Season 5 Premiere Date Leaked in Deleted Tweet
The Netflix hit series' newest episodes are dropping soon.
Mirror
The new season of Black Mirror is coming this month…if a leaked Netflix schedule is to be believed. 
The Mirror reports that episode 1 of Season 5 of the acclaimed dystopian anthology series will supposedly arrive on December 28, according to a tweet that briefly appeared in the feed of the sci-fi-oriented @NXOnNetflix account.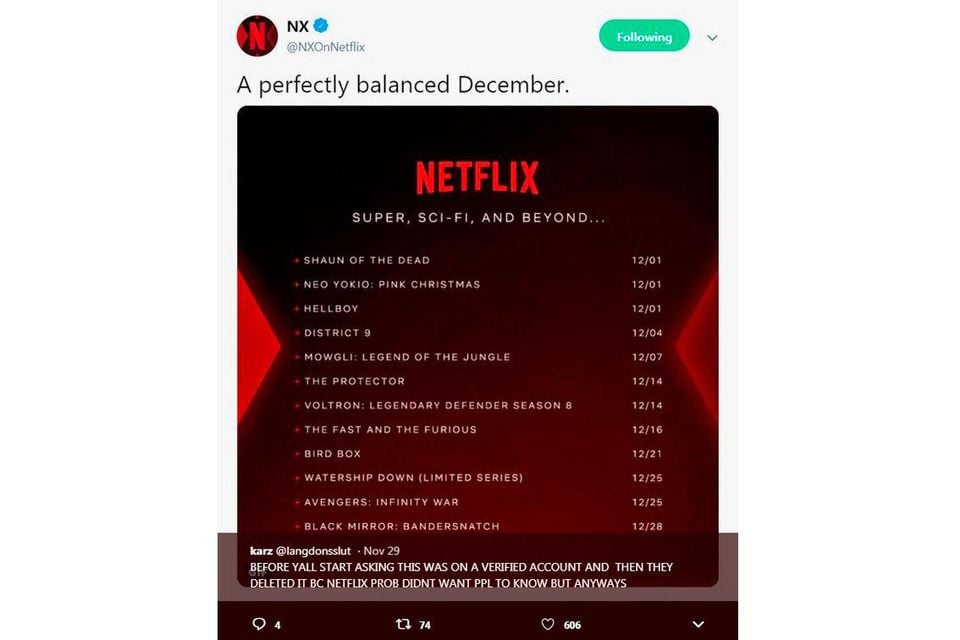 The now-deleted post also indicates that the premiere will be titled "Bandersnatch"—an apparent reference to a fictional creature famously described in Lewis Carroll's Alice in Wonderland sequel, Through the Looking-Glass.
Forbes notes that the date has some precedent. Season 4 of Black Mirror dropped on the last Friday of 2017, and a December 28th release would fall on the last Friday of this year.
It was previously reported that an interactive "choose your own adventure" episode would be featured in the the forthcoming installment of Charlie Brooker's hit sci-fi series.
We'll find out if Black Mirror fans will get a late Christmas present soon enough.