10 Things You Probably Didn't Know About 'Boogie Nights'
This stone cold-classic turns 20 years old this week. What's your favorite scene?
The year was 1997. The Zimas were flowing, there were frosted tips as far as the eye could see, and Night Ranger's 1984 power ballad "Sister Christian" was suddenly cool again.
Why, you ask? Because that's when Hollywood gave us Boogie Nights, the '70s and '80s-set porn epic that became an instant classic when it hit theaters 20 years ago this week…and famously featured that epic "Motoring" jam in its climactic, coke-fueled shootout scene.
While it is considered one of the best movies of the 1990s, Boogie Nights was set in the heady days of the 1970s porn boom in the San Fernando Valley. The film's idiosyncratic direction quickly made Paul Thomas Anderson, the talented auteur responsible for Punch Drunk Love and There Will Be Blood, a filmmaker to watch over the next couple decades.
Mark Wahlberg played a down-and-out nobody reborn as adult industry legend named Dirk Diggler, his nom de porn a reference to his freakishly large dong. Diggler (and his giant junk) are welcomed into a world of free love and easy drugs by veteran smut producer Jack Horner (Burt Reynolds) and his porn actress Amber Waves (Julianne Moore), just before the fun grids to a halt in the early '80s.
Under Horner's tutelage, Diggler meets a cast of fellow misfit toys turned pornographers, like Heather Graham's truly iconic "Rollergirl," the late Philip Seymour Hoffman as closeted cameraman Scotty J. and Don Cheadle as stereo salesman turned smut peddler Buck Swope. 
It's definitely one of the greatest movies of the '90s and a movie you probably already know and love. Still, there's a lot to this nearly two-and-a-half-long flick that you may have missed, mostly involving on-set feuds, last-minute casting swaps and prosthetic appendages.
Below, 10 things you probably never knew about Boogie Nights:
1. Leonardo DiCaprio almost played Dirk Diggler.
Leonardo DiCaprio told an Australian radio show that Dirk Diggler was the one role he really regretted turning down, and we can hardly blame him.
"Probably the only film I was offered and turned down but now wish I had made is Boogie Nights," he told the Kyle and Jackie O Show. "The first time I met Paul Anderson to discuss that role I hadn't seen any of his previous work. Now I've seen a lot of it and I really liked that film."
Still, he kind of had to say no to make room for James Cameron's Titanic, which became the highest-grossing film of all time after its release and turned Leo into a global superstar who can pick any movie he wants to star in (and seemingly date any supermodel as well). In any case, the sex scenes in Boogie Nights were definitely a hell of a lot more interesting to shoot than that "Draw me like one of your French girls" nonsense.
2. Mark Wahlberg almost turned it down, too.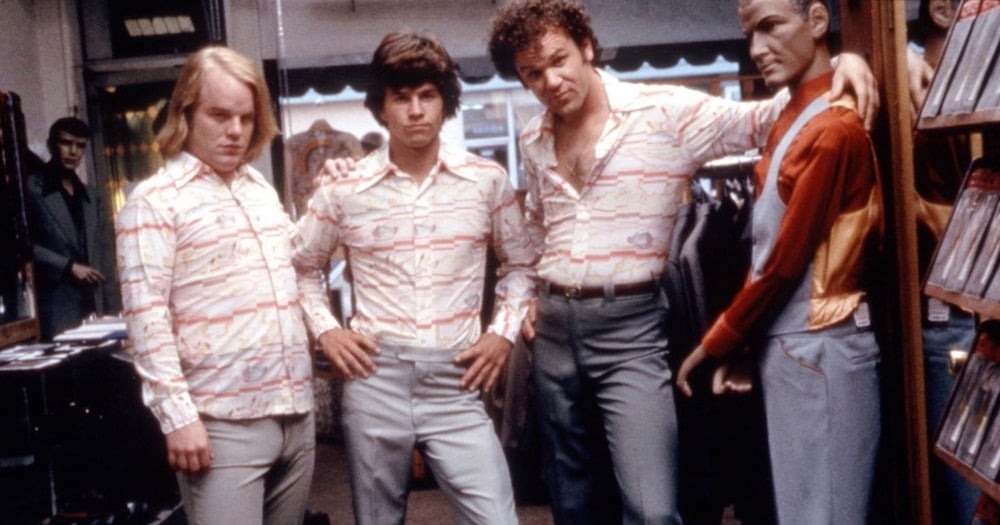 Wahlberg, then best-known as "Good Vibrations" rapper Marky Mark and a Calvin Klein underwear model, had his doubts after being referred to Anderson by his Basketball Diaries co-star Leonardo DiCaprio. 
"Showgirls had just come out. That movie was a disaster. And you know, coming from the underwear background, the music stuff, I was like, 'Ehh, I don't want to do this.' But there was just so much hype around the script," Wahlberg told Grantland. 
"So finally I started reading it. I got 35 pages into it, I put it down, I said, 'I've got to meet the director.' I said, 'This guy either finally wants me to take the Calvin Kleins off, or he wants to make a really serious movie.'"
As it turns out, he wanted a bit of both. Boogie Nights marked a major career progression for Wahlberg while toying with his bad boy reputation.
3. Samuel L. Jackson was offered Don Cheadle's Role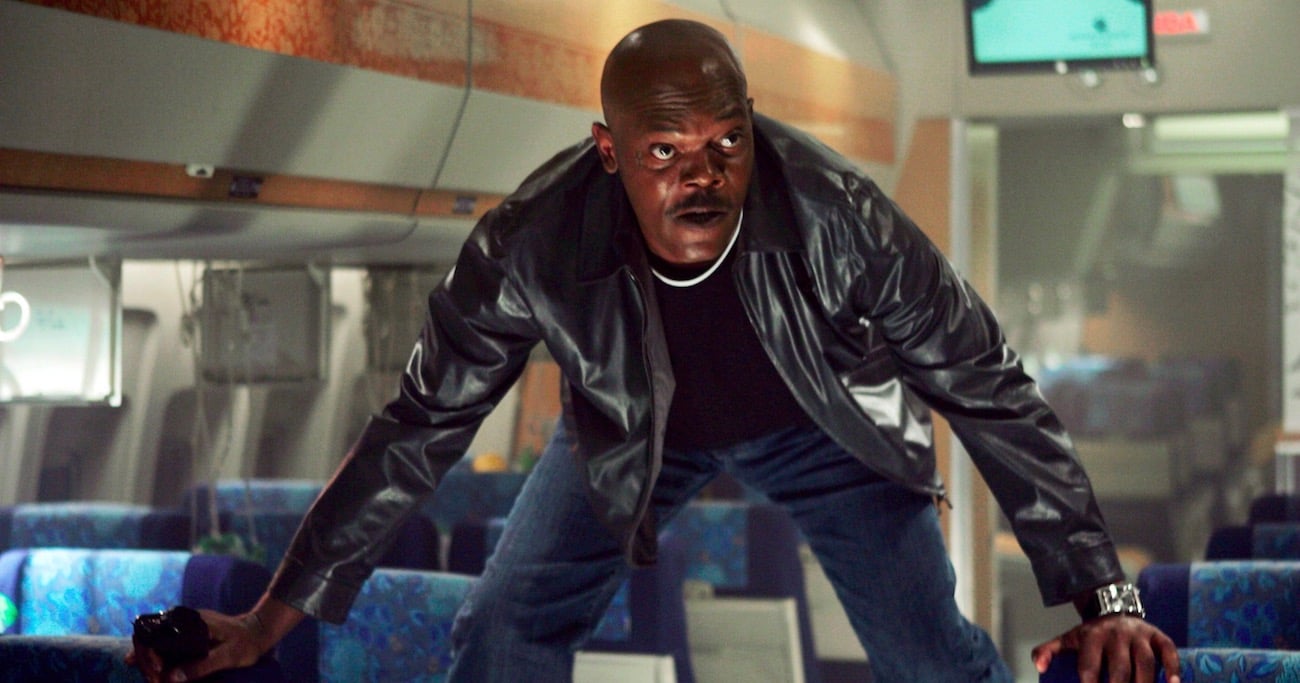 Director Paul Thomas Anderson revealed in the DVD commentary that when he reached out to Samuel L. Jackson, his first choice for the role, the prolific actor said, "What the hell is this?" and outright refused to even audition.
Apparently, a movie about porn stars was all too low-brow for an actor who would go onto star in Snakes on a Plane. But Cheadle crushed it, so it all worked out in the end.
4. Dirk Diggler was based on a real-life porn star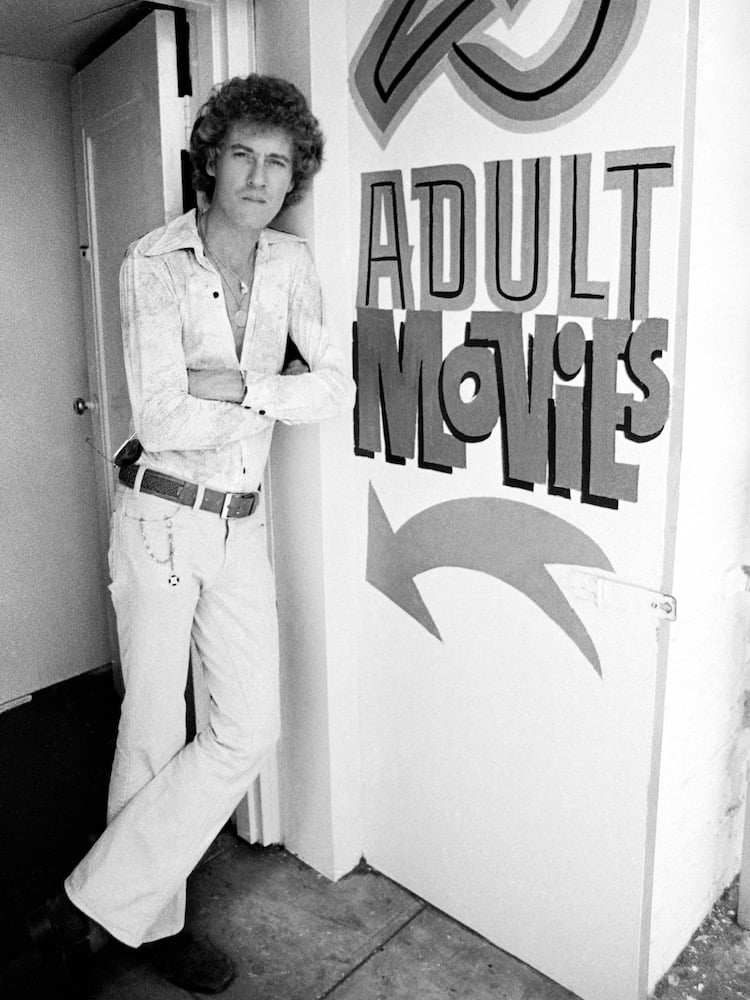 The meteoric rise and brutal fall of Dirk Diggler bears striking similarity to that of John Holmes, the famously well-endowed '70s porn star who later succame to drug addiction and a life of crime. He died of complications due to HIV/AIDS in 1988.
Boogie Nights was a more fully-fleshed out version of Paul Thomas Anderson's mockumentary short film The Dirk Diggler Story (1988). Anderson hasn't spoken much about Holmes, but he has disclosed he originally based Diggler off the doomed porn star, who appeared in over 1,000 erotic movies and peep show loops from the 1960s to '80s.
That's one hell of a legacy.
5. Diggler's giant dong was a prosthetic made of plaster
Even if Boogie Nights made Mark Wahlberg a reputable movie star, he's been dogged by questions of his real dick size ever since. 
In the final shot of the film, Diggler drops trou to reveal if the penis everyone's been hyping up the entire movie is as big as they say. (Spoiler: it is.) Regrettably for Wahlberg, said penis was a prosthetic made of plaster and faux pubic hair, meaning he's clearly not as hung as his character. 
Still, it got the actor plenty of props on set. 
"What Mark Wahlberg did in that movie was all sorts of things that he had to absolutely commit to," the director of photography Robert Elswit told Grantland. "He had to put a prosthetic cock on his own cock, you know what I mean? That's asking an awful lot of an actor, honestly."
Poor guy.
6. Ron Jeremy consulted on the movie.
We hate to disappoint you, but Paul Thomas Anderson's take on the "Golden Age of Porn" is revisionist, to say the least. Still, to give it a needed touch of verisimilitude, the young director sought counsel from a seasoned veteran, Ron Jeremy.
Anderson spent a lot of time with the porn legend in the year before filming, and Jeremy was even kind enough to invite cast members to the sets of his movies. Jeremy told The Independent a lot of the cast actually turned up, apart from Burt Reynolds, who said, "I know porn: I don't need to see that."
7. Burt Reynolds will never work with Paul Thomas Anderson again.
Burt Reynolds was an actual '70s movie icon, but the Smokey and the Bandit actor wasn't exactly fun to be around on the set of Boogie Nights. He famously beefed with Anderson during filming, chalking it up to working for an arrogant up-and-comer.
"I think mostly because he was young and full of himself. Every shot we did, it was like the first time [that shot had ever been done],"Reynolds told GQ. "I remember the first shot we did in Boogie Nights, where I drive the car to Grauman's Theater. After he said, "Isn't that amazing?" And I named five pictures that had the same kind of shot. It wasn't original."
Ouch. About turning down a spot in Anderson's follow-up film Magnolia, Reynolds told The Guardian, "I'd done my picture with Paul Thomas Anderson, that was enough for me."
In other words, "Thanks for the Golden Globe, you dick!"
8. Alfred Molina had never heard "Sister Christian" before.
For many fans, the most memorable scene of a movie packed with outrageous moments is drug dealer Rahad Jackson, played by British actor Alfred Molina, belting out "Sister Christian" while a random dude wearing only underwear sets off firecrackers in the background. It's a bizarre moment that cranks up the tension—just before Diggler and his gang of drug-addled thieves stages a robbery at the dealer's house—to unbearable levels. 
Thanks to the film, the epically cheesy '80s power ballad is forever associated with actor Alfred Molin. Shockingly, the actor told Grantland he had never heard the song before filming, claiming it never got much play on English radios. 
"When I said yes to the part, they sent me those two songs [Rick Springfield's "Jessie's Girl" and Night Ranger's "Sister Christian"] … I knew neither of them because neither was released in England," Molina said. "So I had to sit down for like three days on my own, playing those songs over and over and over so that I knew them backwards because they became so emblematic for the character."
9. Paul Thomas Anderson really, really loves porn.
Just because things don't end well for Diggler doesn't mean Boogie Nights is a moralistic indictment of the San Fernando sleaze factory. In fact, it's the opposite.
Anderson, who was raised in the Valley during the early days of the porn industry, made the film as a tribute to the schlocky films that got him off as a teenager.
"I was 17 years old so I was completely immersed in watching porno in a kind of horny young boy way but also in sort of a filmmaker way," Anderson told Film Four. "I wanted to make movies, and here were these terrible movies, but I also kind of got off on them, and they were so goofy and bad.""
The spot-on fake pornos he shot for the film, which forced Julianne Moore to act poorly for once, prove Anderson knew his stuff (and clearly got to live out a fantasy of his). 
10. There won't be a sequel.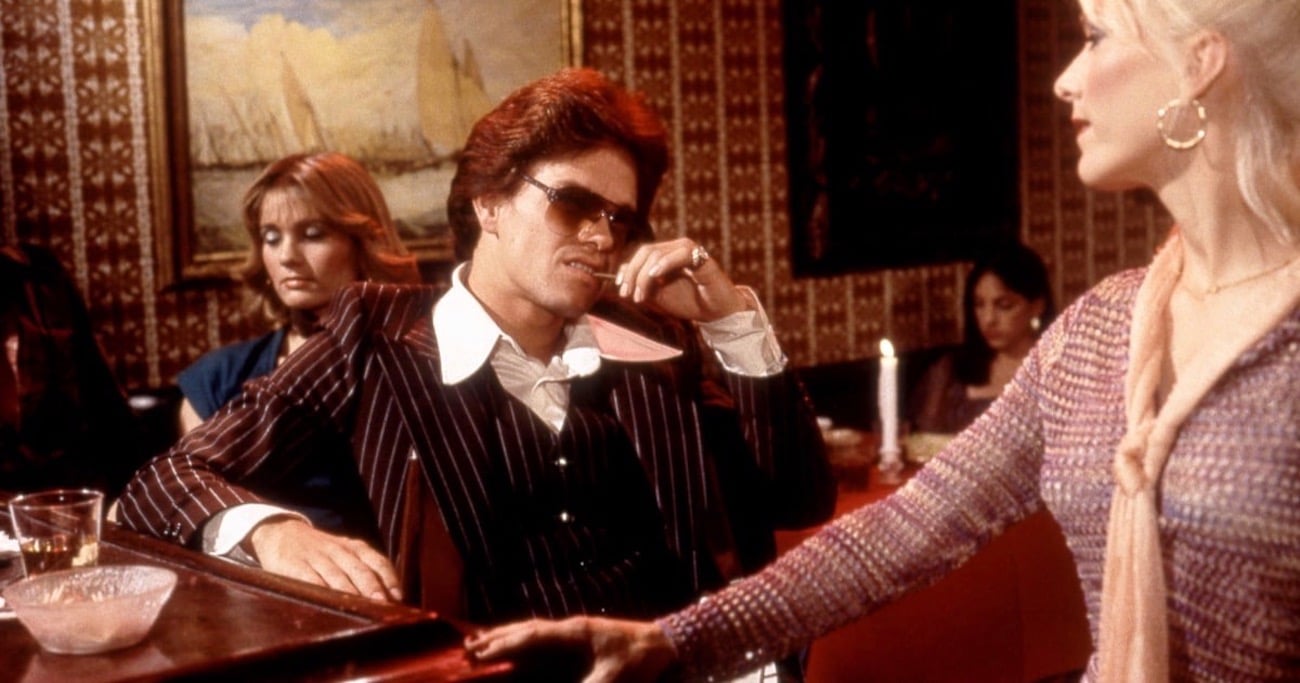 Don't expect Boogie Nights 2 to ever happen, despite how awesome it might be.
In an interview with Moviehole, Anderson completely axed any hopes of a sequel by admitting the hard-living Dirk Diggler would be a goner by now.
"I wonder how many of these characters would even still be alive? Probably a few of them, but I fear that most of them might be dead," Anderson said. "I doubt Dirk Digger's still alive. He'd be probably gone. I couldn't see him making it."
"I can see Burt Reynolds' character Jack Horner still going on, though." Too bad a sequel with Burt Reynolds would never fucking happen (see #7).
What are you still doing looking at this list? Go watch Boogie Nights on Netflix right now.