Border Patrol Busts  'Stranger Things' Star at LAX For Alleged Cocaine Possession
Will Charlie Heaton make it to Season 3?
Video Still/Netflix
On Netflix mega-hit Stranger Things English actor Charlie Heaton adopts a pretty convincing Midwestern accent to play Jonathan Byers. Byers is the sometimes troubled but well-meaning and caring older brother of Will Byers (Noah Schnapp), the younger boy at the heart of the drama in seasons one and two.
Turns out that at least where the "troubled" part is concerned, the 23-year-old Heaton may be a little closer to his character than is safe. The actor was reportedly busted at LAX last week by American Customs and Border Protection (CBP) for possessing cocaine. 
This from The Hollywood Reporter:
"Foreign nationals may be inadmissible due to the commission of a crime involving drug possession," Jaime Ruiz, branch chief of strategic media engagement for U.S. Customs and Border Protection tells THR. "CBP officers treat all international travelers with integrity, respect and professionalism while keeping the highest standards of security."

Law enforcement officials confirmed to THR that they found traces of cocaine on Heaton and that the actor admitted the consumption of drugs to them.
Heaton wasn't allowed to enter the United States. As a result, he missed the show's season two premiere.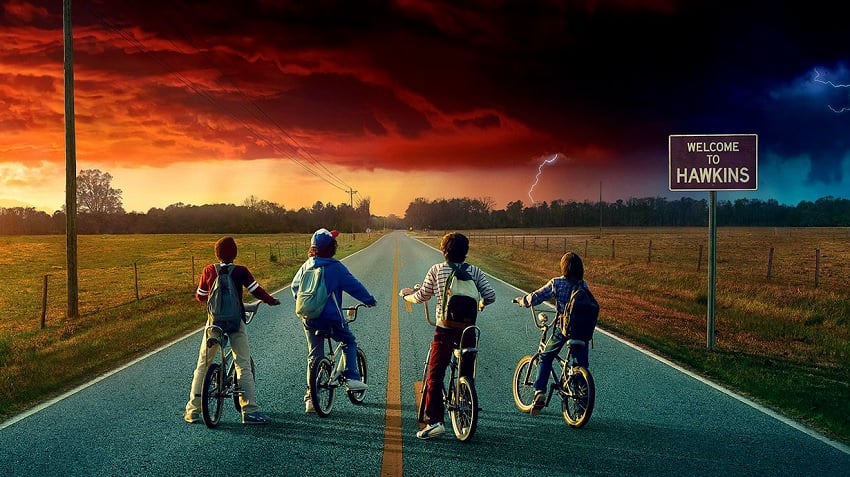 THR wasn't able to get comment from Heaton's reps. It does seem like this could really put both Netflix and the actor in a bind where the sci-fi thriller is concerned. 
If CBP bars Heaton from entry for an extended length of time, Jonathan Byers may end somehow end up conveniently headed off to college in season three.
Then again, Stranger Things is well-loved in part because it's set in the 1980s and creators the Duffer brothers have taken great pains to make the look and feel totally authentic.
There's nothing more authentically 80s than cocaine.
h/t THR