Movie Icon Burt Reynolds Is Dead at 82
R.I.P. to the legendary actor who starred in "Smokey and the Bandit", "Boogie Nights," "Deliverance" and much more.
Universal Pictures
Burt Reynolds, the mustachioed movie icon who was Hollywood's most popular leading man in the late 1970s, has died at 82.
Reynolds, who nabbed an Oscar nomination when he played porn director Jack Horner in 1997's Boogie Nights and was the biggest box-office attraction for a five years starting in the late '70s, died Thursday at Jupiter Medical Center in Florida, his manager, Erik Kritzer, told The Hollywood Reporter. 
Reynolds was an ex-college football star when he moved to New York with the ambition of beginning his acting career. He eventually moved to California where his career took off, with guest-starring roles on popular TV shows like Gunsmoke. 
Reynolds finally drew real attention when he appeared as a centerfold in Cosmopolitan in 1972, and his career took off.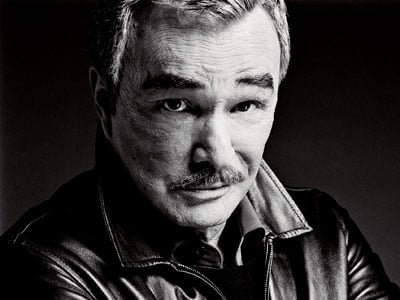 Eventually he landed the starring role as an imprisoned quarterback in The Longest Yard, and from there his filmography was a list of megahits, including Smokey and the Bandit (1 and 2), The Cannonball Run, The Best Little Whorehouse in Texas, and of course, the career-kickstarting Boogie Nights. 
Reynolds' personal life was sometimes chaotic and didn't mind living it out in the open. While he married bombshell sitcom star Loni Anderson and they eventually adopted a child together, he would say later that his Bandit co-star Sally Field was his one true love.
" tml-render-layout="inline
Reynolds never quit. In 2017 he starred in Dog Years with Ariel Winter, and he reportedly was cast in Quentin Tarantino's Once Upon a Time in Hollywood as elderly rancher Warren Spahn.
Reynolds was also notable for massive roles he turned down, according to the Hollywood Reporter. 
Reynolds' career also is marked by the movies he didn't make.

Harrison Ford, Jack Nicholson and Bruce Willis surely were grateful after he turned down the roles of Han Solo, retired astronaut Garrett Breedlove and cop John McClane in Star Wars, Terms of Endearment and Die Hard, respectively. He often said that passing on James L. Brooks' Endearment was one of his worst career mistakes. (Nicholson won an Oscar for playing Breedlove.)
Reynolds also indicated he was Milos Forman's first choice to play R.P. McMurphy (another Nicholson Oscar-winning turn) in One Flew Over the Cuckoo's Nest, "backed away" from playing Batman on TV in the 1960s and declined the part made famous by Richard Gere in Pretty Woman.
Burt Reynolds was a superstar who still seemed like a regular guy, a comic actor who eased in and out of drama without a hitch. He was one of those celebs you can't really imagine being gone.
Reynolds once said, "If you hang onto something long enough, it will come back in style.. Like me."
Truth is, he never went out of style in the first place.
Here's some celebrity remembrances via Twitter:
Burt Reynolds. True legend. Our hero. Funny as hell and a for-real badass. So many great movies. So many great stories. Such a great Dad. Will be missed by all. Deepest condolences to his family.

— Adam Sandler (@AdamSandler) September 6, 2018
Burt Reynolds & Clint Eastwood were fired from GUNSMOKE & RAWHIDE at the same time. Burt was told he couldn't act and Clint his neck was too skinny. In the parking lot, Burt said to Clint, "I dunno what you're gonna do, but I'm gonna take acting lessons." #RIPBurtReynolds

— Patton Oswalt (@pattonoswalt) September 6, 2018
Burt Reynolds was one of my heroes. He was a trailblazer. He showed the way to transition from being an athlete to being the highest paid actor, and he always inspired me. He also had a great sense of humor – check out his Tonight Show clips. My thoughts are with his family.

— Arnold (@Schwarzenegger) September 6, 2018
4 best Burt Reynolds movie lines I can do off the top of my head

1. Stick this in your trophy case
2. Those are great names!
3. We've come too far to stop now. For granny… for Nate… for Caretaker. Let's do it.
4. You know… this is a film I want them to remember me by.

— Bill Simmons (@BillSimmons) September 6, 2018
Burt Reynolds was the best, funniest super hero on this planet…He was a friend and I'll miss him!! Nobody was better than him…dashing, charming and just so lovable!! pic.twitter.com/1TjNHF021D

— David Hasselhoff (@DavidHasselhoff) September 6, 2018
As THE movie star of my childhood, the Bandit stole our hearts for decades. I always loved how Burt Reynolds worked with his friends as often as he could and then showcased the fun of movie-making in the end credits of his flicks. He was true American icon. Hate to see him go… https://t.co/jaMZjJA4e8

— KevinSmith (@ThatKevinSmith) September 6, 2018
RIP to a true movie legend.