Serial Entrepreneur Gary Vaynerchuk's Greatest Quotes About Success
"Winners win, man. Winners win."
Gary Vaynerchuk, who turns 43 today, is truly one of a kind. He's a wildly original entrepreneur and, in his own way, a stone-cold philosopher when it comes to dropping wit and wisdom about becoming a financial success.
The celebrated start-up wizard, social media maven and chairman of VaynerX is well-known for his colorful nuggets of advice, which he's more than qualified to dispense. Beginning in 2005, Vaynerchuk took charge of his family's wine business and it took off like a rocket, profits soaring in no time at all.
A guy who can take his company from $3 to $60 million while still in his twenties? Probably someone to listen to. 
You can do exactly that with this brand-new "Gary V Sound Simulator."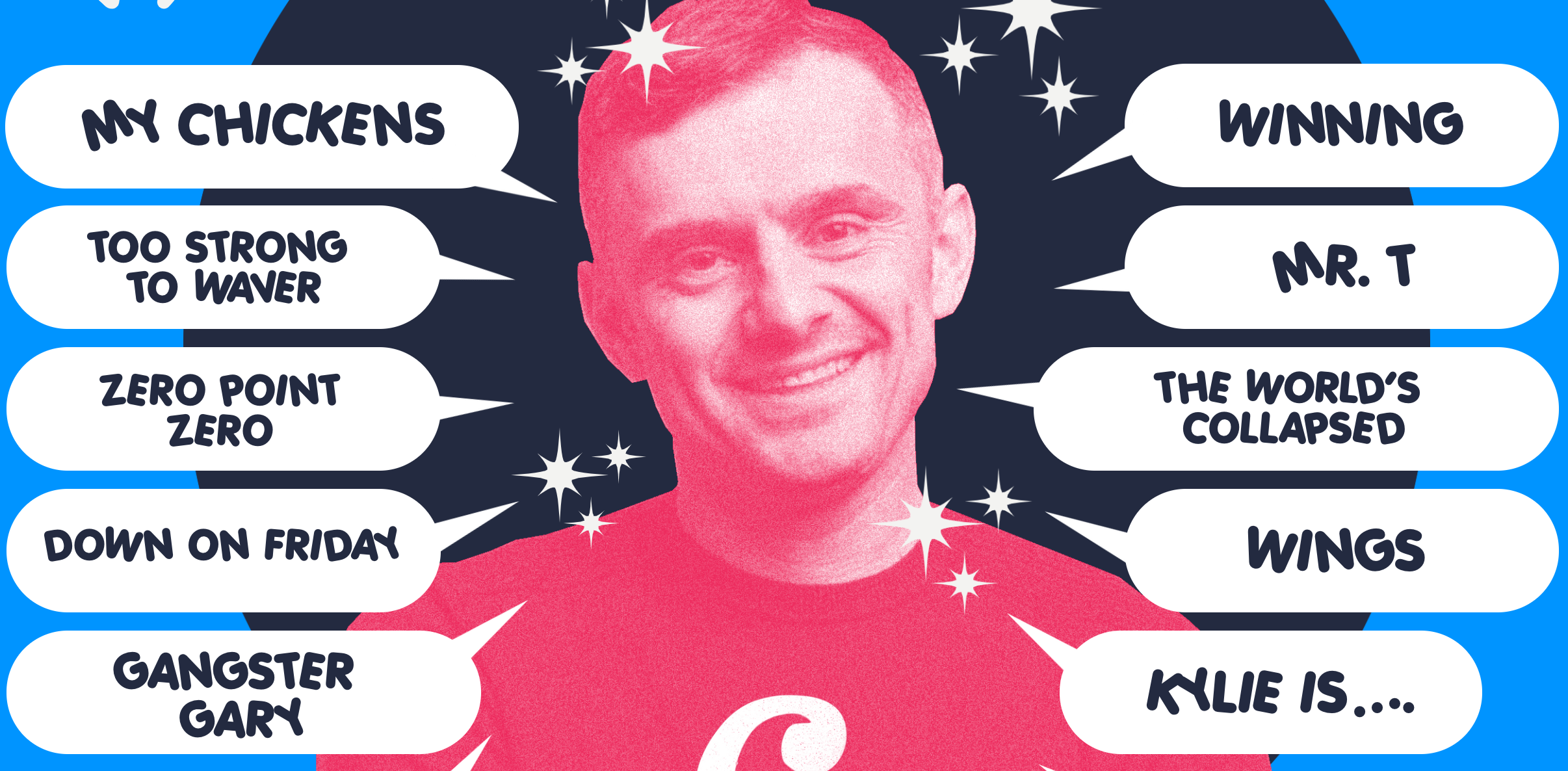 With the Simulator, you can juggle quotes all day. It quickly becomes obvious why his stepping away from the wine biz to launch Vaynermedia in 2011 made so much sense: this guy isn't your dad's kind of business guru.
A few quotes from the Simulator are all the proof you need:
"Kylie Jenner is top ten most culturally impactful people."
"Winners win, man. Winners win."
"If you love Friday that much, then you need to look at Monday through Thursday."
Ceros.com has more details here:
Gary Vaynerchuk doesn't just work, he grinds. He destroys. He kills. In Gary Land, every interaction is bloodsport. As founder and ubiquitous CEO of Vayner Media, a $100 million dollar company that executes social media strategy for major brands, what Gary says passes for gospel. And Gary says a lot. The central idea behind his social media strategy is, basically, that whoever screams the loudest for the longest gets to be heard. By that measure, Gary himself seems to winning.
Growing up one of eight children in a studio apartment in Queens is an essential part of the Gary Vee origin story. His first real taste of success (after crushing the lemonade business, of course) came in 2005 at the age of 24, when he took over the family retail-wine business, growing it from $3 to $60 Million. 
Not quite rags to riches, but rich to richer. (His billboards for Wine Library TV were a laughable presence on the Jersey Turnpike, but they apparently worked.) In 2011, he stepped away from the noble rot and began Vaynermedia, where is his ubiquity on social media (just try to log on to LinkedIn without getting a taste Gary's wisdom) is proof of concept for his company's approach. 
Gary V has already written Crush It and Jab, Jab Right Hook. With a massive 10-book deal under his belt, he has plenty more to go.  
To hear more advice from Gary V, click through and listen to the stimulator above.