Cirque du Soleil Is About To Open the World's Most Incredible Theme Park
This is way weirder than Disney World.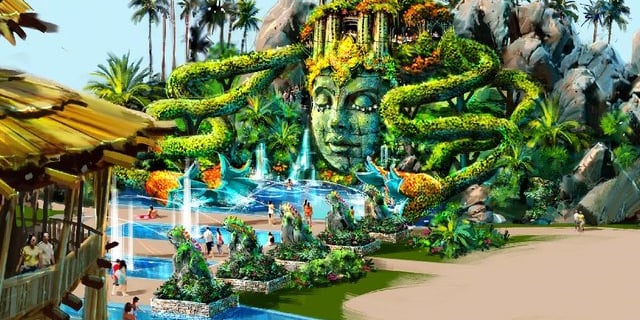 Two years after the entertaining acrobats at Cirque du Soleil and luxury Mexican resort developer Grupo Vidanta announced their ambitious partnership to build an immersive theme park experience in Nuevo Vallarta, Mexico, we're seeing some concept art detailing the dream. And it looks fabulously trippy.

Theme Park University—which originally broke the news about "The Park," as it's being called right now—had revealed some artwork back in December 2015 and again this past July, before bringing us the images you see here just this week.
According to the entertainment destination designers at The Goddard Group, this is more than just a pipe dream and construction has already begun. If all goes to plan, the park will welcome a million visitors between when it first opens its doors in 2018 and three or four years later, when the second stage of development is complete.

As opposed to other amusement parks where you just (wait extensively to) go on rides and maybe watch shows, the concept here is that you're part of the show. You're literally surrounded by Cirque artists and attractions that put you right in the action. And everything around you is designed with the same fanciful creativity that packs a ridiculous number of houses around the world at their theater shows.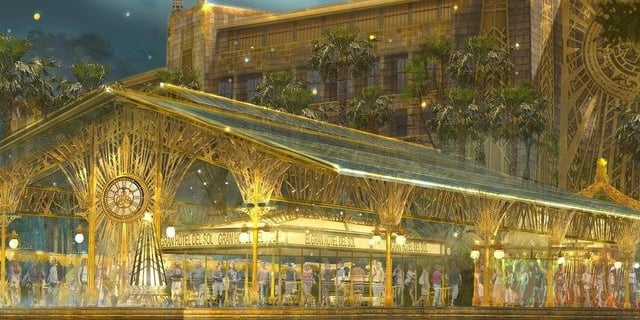 So how do three hotels, blending luxury vacationing with interactive experiential entertainment, and an abundance of lush water features sound to you? Yeah, it sounds pretty cool to us too. But truth be told, we're a little more excited about the Star Wars theme park opening. Playful acrobats are fine, but you just can't beat the Millennium Falcon.
https://www.youtube.com/watch?v=rah-y0pqcYw
h/t: Thrillist