Drink Like a Gangster With 'Peaky Blinders' Whiskey, Gin and Rum
This is some seriously badass holiday cheer.
Sadler's Sales / BBC
Plenty of shows with cult followings like Game of Thrones have related tie-in products. Many fans would agree that the best of those are usually some kind of booze.
https://www.youtube.com/watch?v=mqmO2y9_jQk
Period gangster series Peaky Blinders, which returns to Netflix on December 21 with a Season 4 premiere (see trailer above), is the most appropriate yet. Sadler's in the UK is producing a real taste of the gritty British series with Peaky Blinder Irish Whiskey, Black Spiced Rum, and—naturally—gin.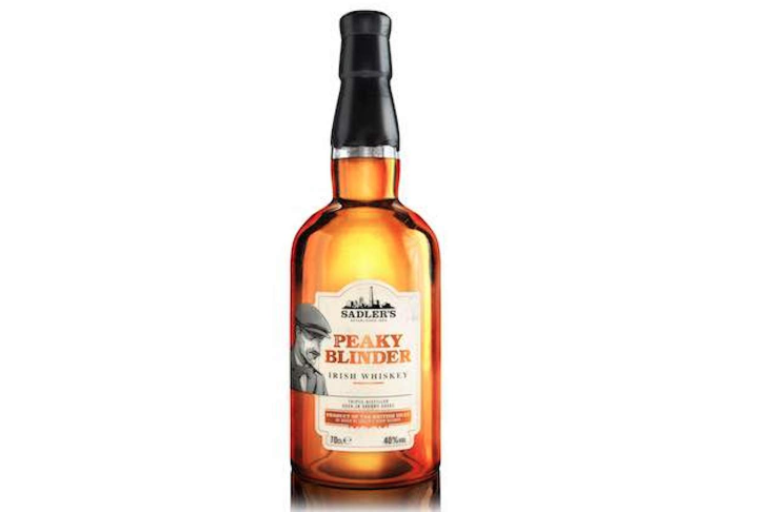 The Irish Whiskey, according to Sadler's is a small-batch blend and "bold but exceptionally smooth, triple-distilled."
Of course as fans of the show no doubt know, whiskey is also the drink of choice on Peaky Blinders. 
Peaky Blinder Black Spiced Rum is described as the kind of rum Sadler's "would have offered customers in the 1920s." 
It's been "brought up to date with essences of orange, nutmeg, vanilla and raisin."
And that most English drink of all, Peaky Blinder Spiced Dry Gin, rounds out the trio. Sadler's says it's "made from a carefully selected collection of nine exotic botanicals" and "not for the faint-hearted."
Which is pretty much just like Peaky Blinders—that's why we like it. 
[UniLad]