Dwayne 'The Rock' Johnson Says He Wants to Be Next James Bond
"I don't want to be a villain. You gotta be Bond."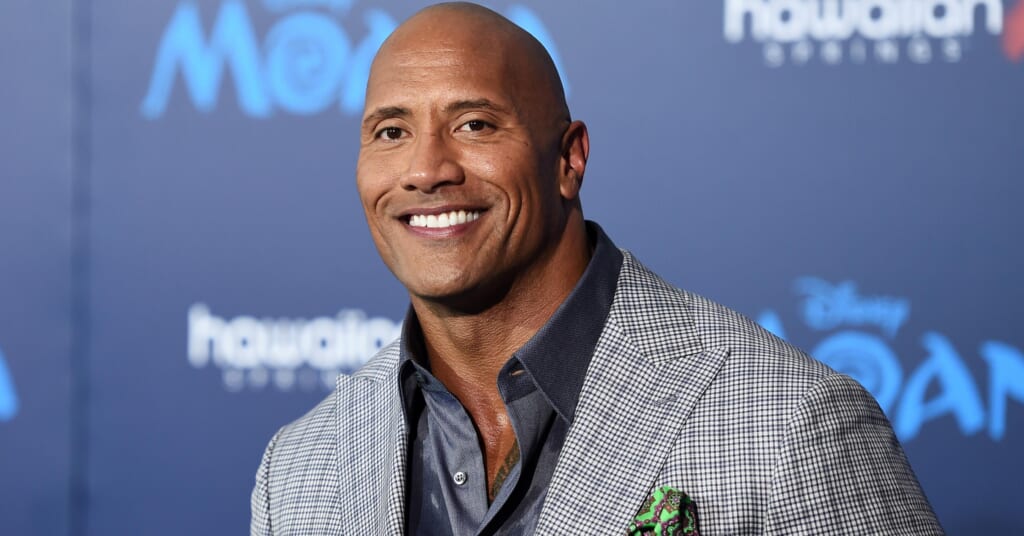 The next James Bond will be a six-foot-six-inch shredded Samoan man, if Dwayne "The Rock" Johnson gets his way.
The WWE star-turned blockbuster actor and tequila brand proprietor said he wants to succeed Daniel Craig as the British superspy in a new interview with Esquire.
"I would like to follow in his footsteps and be the next Bond," Johnson said per the New York Post. "I don't want to be a villain," he added. "You gotta be Bond."
Johnson does already have a familial connection to the 007 franchise. Screen Rant reports that his grandfather, pro-wrestling legend "High Chief" Peter Maivia, brawled on-screen with Sean Connery's Bond in 1967's You Only Live Twice.
Despite the hilarious mismatch in size, Bond of course gets the better of his hulking foe by hitting up in the back of the head with a statue after trading attacks with couches and a sword.
If Johnson were to fill Bond's shoes, he would be the ninth actor to play the MI6 agent, following Craig's fifth and final Bond portrayal in No Time to Die.
Johnson is currently slated to star as the titular antihero in the DC superhero movie Black Adam, due out in July of 2022.