Watch Eminem's Rap Tribute to 50 Cent In Wake of Jay-Z Album Diss
Just days after 50 slammed Jay's new album as "golf course music", Em says 50's lyrical skills "made me want to quit rap."
Photo: Getty Images
" tml-render-layout="inline
50 Cent may have just royally dissed JAY-Z's new album, 4.44, by calling it "golf course music," but Eminem still has his back. 
In the above Instagram video posted for Fiddy's 42nd birthday, Slim Shady paid him serious props by spitting a verse from the Queens-born rapper's "Places To Go," a song featured on the 8 Mile soundtrack that he says is so good, it "made me want to quit rapping. " 
Here are the lyrics, courtesy of XXL mag: 
"Picture a perfect picture, picture me in the paper/Picture me starting shit, picture me busting my gat/Picture police man dey ain't gotta picture of that/Picture me being broke, picture me smokin' a sack/Picture me comin' up, picture me rich from rap."

"Picture me blowin' up, now picture me going back/To my momma basement to live, shit, picture that/Where I'm from its a fact, you gotta watch your back/You wear a vest without a gat, you's a target jack/Hastle hard, money stack, sell that dope, sell that crack/Sell that pack, sell that gat, sell that pussy, crew are back/50 Cent, too much spent? Man I'm bent, I'm outta here."
Em posted the homage just days after 50 soundly dissed Hova's newly platinum-certified album in an Instagram video that's since been taken down. Variety has the transcript: 
"I thought the shit was aight, you know what I'm sayin'? I liked the shit. But I'ma keep it 100: The shit was a little, the shit was too smart. I felt like I was supposed to be wearing glasses and shit, and tie a fucking sweater around my waist. It was like Ivy League shit."  

"I ain't gon' hold you up," 50 Cent added. "Some of that shit was like golf course music.".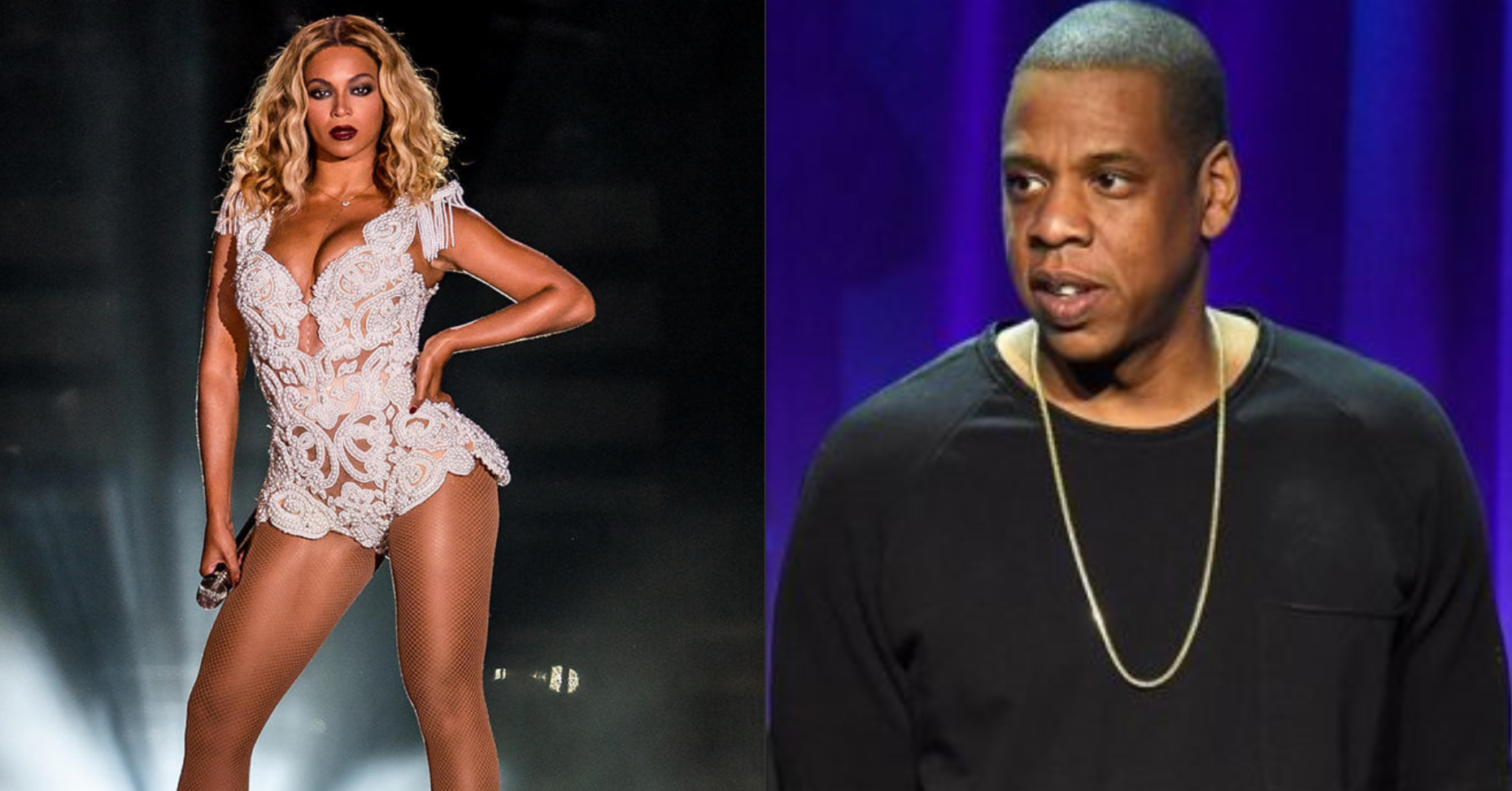 He went on to essentially say that JAY-Z is too old to be on top of the rap game. 
"I'mma tell you the truth: Niggas hot out here," he went on. "They don't wanna hear that shit. They just wanna have a good time. Fuck that. You can't be the best rapper at 47, because the new niggas is here," 50 Cent said. 
Given that he's only five years younger than JAY-Z, one would assume that he's relinquishing his relevance as well. 
We can't wait to hear if Jay-Z will drop a diss track response.