Eminem Buys NFT Ape That Looks Like Him For $450,000
The likeness is uncanny.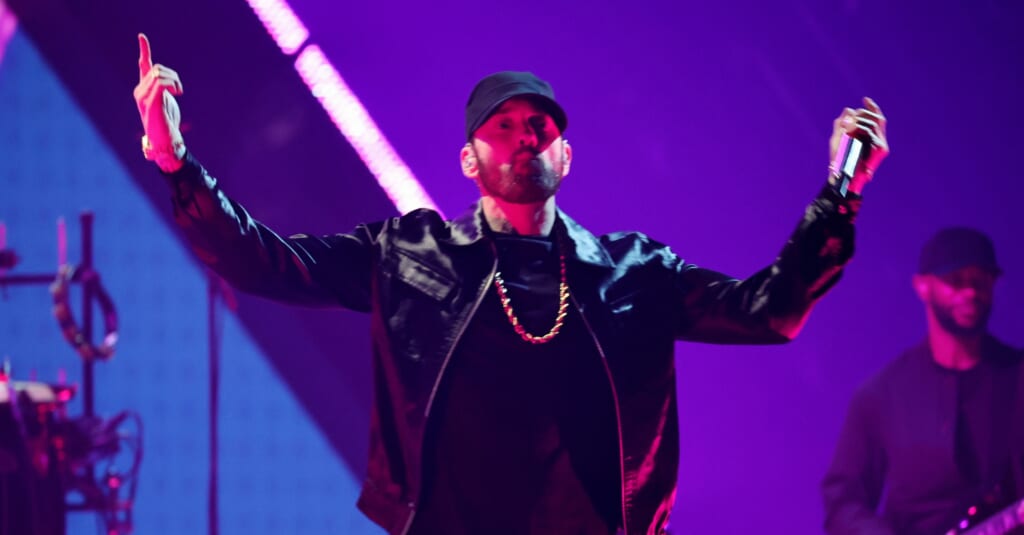 Eminem is apparently getting deeper into the NFT game with a playful new purchase–the rap icon reportedly bought an NFT ape designed to look like him.
The NFT, named EminApe, is wearing the same style of peaked cap that Eminem often wears along with a gold chain. It was created by Grandpa Ape Yacht Club, according to Futurism. The Ethereum-based ape was snapped up for 123.45 ETH ($452,000) on New Year's Eve.
Em has yet to confirm the purchase of the non-fungible token, but he did change his Twitter profile picture to the digital ape in question.
"I'm living in a simulation," said the crypto enthusiast who sold the NFT to Mathers. "Thank you @Eminem for buying my ape and joining the club!"
Digital agency Six took credit for setting up the sale to Eminem, according to Decrypt.
Eminem has reportedly bought "at least 15 NFTs" on OpenSea under the name Shady Holdings.
Meanwhile, back in the physical world, Em's Detroit pasta restaurant Mom's Spaghetti is still going strong.