Here's Everything the 'Game of Thrones' Cast Has Said About the Series Finale
"I think a lot of fans will be disappointed and a lot of fans will be over the moon."
(Photo: HBO)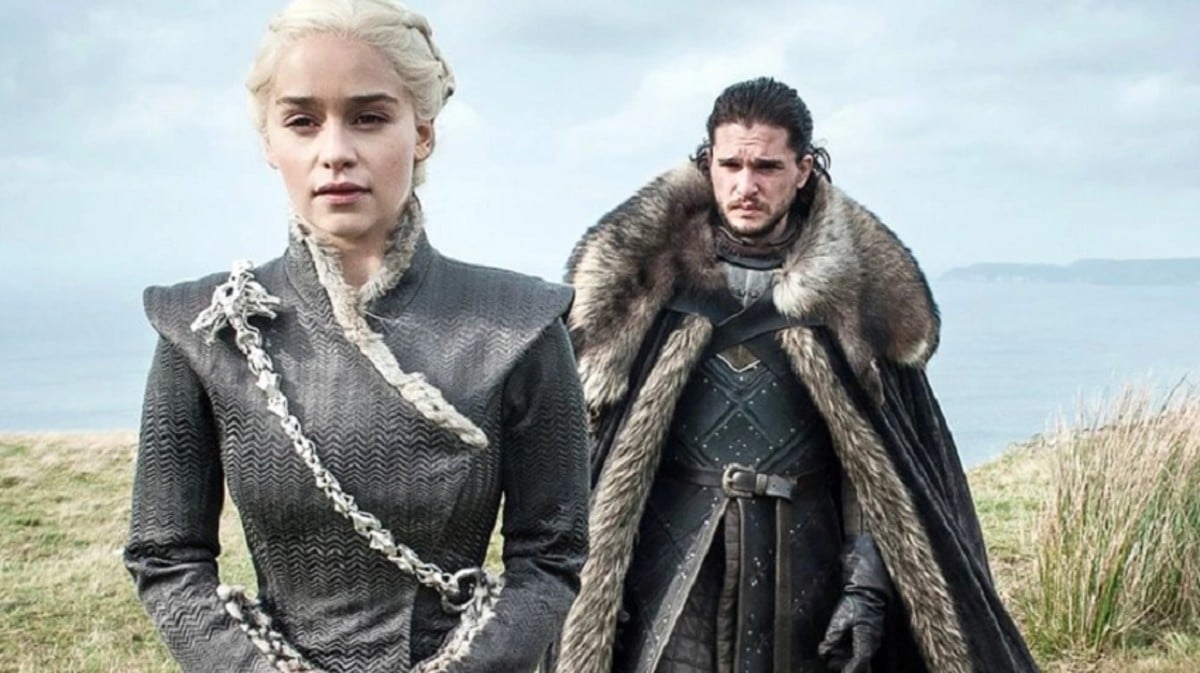 With about a month to go until the final season of HBO's Game of Thrones airs, we've recently gotten a 2-minute trailer, but otherwise, everything is still veiled in secrecy, with self-destructing scripts and security so tight that director David Nutter compares it to the Gestapo.
With that said, many of the actors have shared their thoughts on how the show ends. Here's everything the cast and crew of Game of Thrones have said about the finale season.
Emilia Clarke/Daenerys Targaryen
According to The Independent, Clark walked around London for "three hours, aimlessly" after reading the script and admits that she cried "loads of tears" while filming her final scenes.
"That was the moment I realized that alcohol can also be a depressant," she said. "I was kind of nursing a glass of wine going, 'I don't know why I'm not getting any happier from this!'"
Kit Harington/Jon Snow
In a guest appearance on the Zoe Ball Breakfast Show Harington said that he's "maybe not happy, but very satisfied" with the way the show ends."I was very shocked and surprised at certain events unfolding, and then I blubbed my eyes out. I cried."
On the Late Show With Stephen Colbert he added: "I had theories all along and all of them were wrong," he said. "They were all wrong and I'm quite glad I never told anyone my theories because they were all wrong."
Sophie Turner/Sansa Stark
"I think, you know, as an actor it was really satisfying — I think for everyone, everyone's storylines — to be able to act out the way that it all ends. It was really satisfying for us. Who knows if it will be satisfying for the fans. I think a lot of fans will be disappointed and a lot of fans will be over the moon, I think," she told IGN.
Maisie Williams/Arya Stark
The actress told Sky News: "I don't think anyone is going to be satisfied [when it ends]. I don't think anyone wants it to end but I'm really proud of this final season."
Isaac Hempstead-Wright/Bran Stark
"Not everyone's going to be pleased, because it's such a big show, and it's divisive […] But I think we have wrapped it up as convincingly and honestly and as cleverly as we could hope." He told the Radio Times.
Carice van Houten/Red Priestess Melisandre
The actress who plays Melisandre actress told Radio Times: "Everyone has a certain expectation, I guess […] "It's been building up so much. But [the ending]'s great, as well, it's going to surprise you."
"It is what it is, and so that's what it should be. There's nothing to say about whether I'd change it if I were in charge," she also told Country and Townhouse. "In an ideal world we would want Samwell Tarly to be the king and rule the world but unfortunately, that's not the reality."
George R.R. Martin, Writer
"It's been an incredible ride […] And almost all of it has been great. Obviously, I wished I finished these books sooner so the show hadn't gotten ahead of me. I never anticipated that," the great author told Entertainment Weekly.
"It's the end for a lot of people. It's not the end for me. I'm still deeply in it. I better live a long time because I have a lot of work left to do."
Casey Bloys, HBO President
"Everything I have seen makes me very, very confident that this is a [season] fans are going to be very happy with […] It is a dramatically and emotionally thrilling way to end the series. I believe it will live up to the very high expectations," he says in an interview with TV Line.
D.B. Weiss, Co-creator and show runner
According to Entertainment Weekly, Weiss explained: "We want people to love it. It matters a lot to us […] We've spent 11 years doing this. We also know no matter what we do, even if it's the optimal version, that a certain number of people will hate the best of all possible versions."
"There is no version where everybody says, 'I have to admit, I agree with every other person on the planet that this is the perfect way to do this'—that's an impossible reality that doesn't exist. I'm hoping for the Breaking Bad [finale] argument where it's like, 'Is that an A or an A+?'"
David Nutter, Director
"It was definitely a situation where there was no paper on the set, [that] type of thing. [The production team] wanted to make sure nobody knew what was happening, and they went to the nth degree, like they do on the show in general. They basically take it to the point where it's like the Gestapo," Nutter told the Huffington Post.
The first episode of Season 8 airs Sunday, April 14th at 9:00 p.m. ET/PT.
H/T: Esquire UK