Here's Everything We Know About the Return of 'Narcos'
Including new photos of season 4's stars.
(Photo: Netflix)
The Narcos saga is moving on from the sordid stories surrounding the Medellin cartel in Colombia and into new—but equally dangerous—territory. 
The new season—which is technically a standalone series—will drop viewers into 1980s Mexico, where the infamous Gaudalajara Cartel rose to rule the drug trafficking industry. 
The first teaser for Narcos: Mexico named stars Michael Pena and Diego Luna. Now, new photos from Netflix give us our first look at their characters.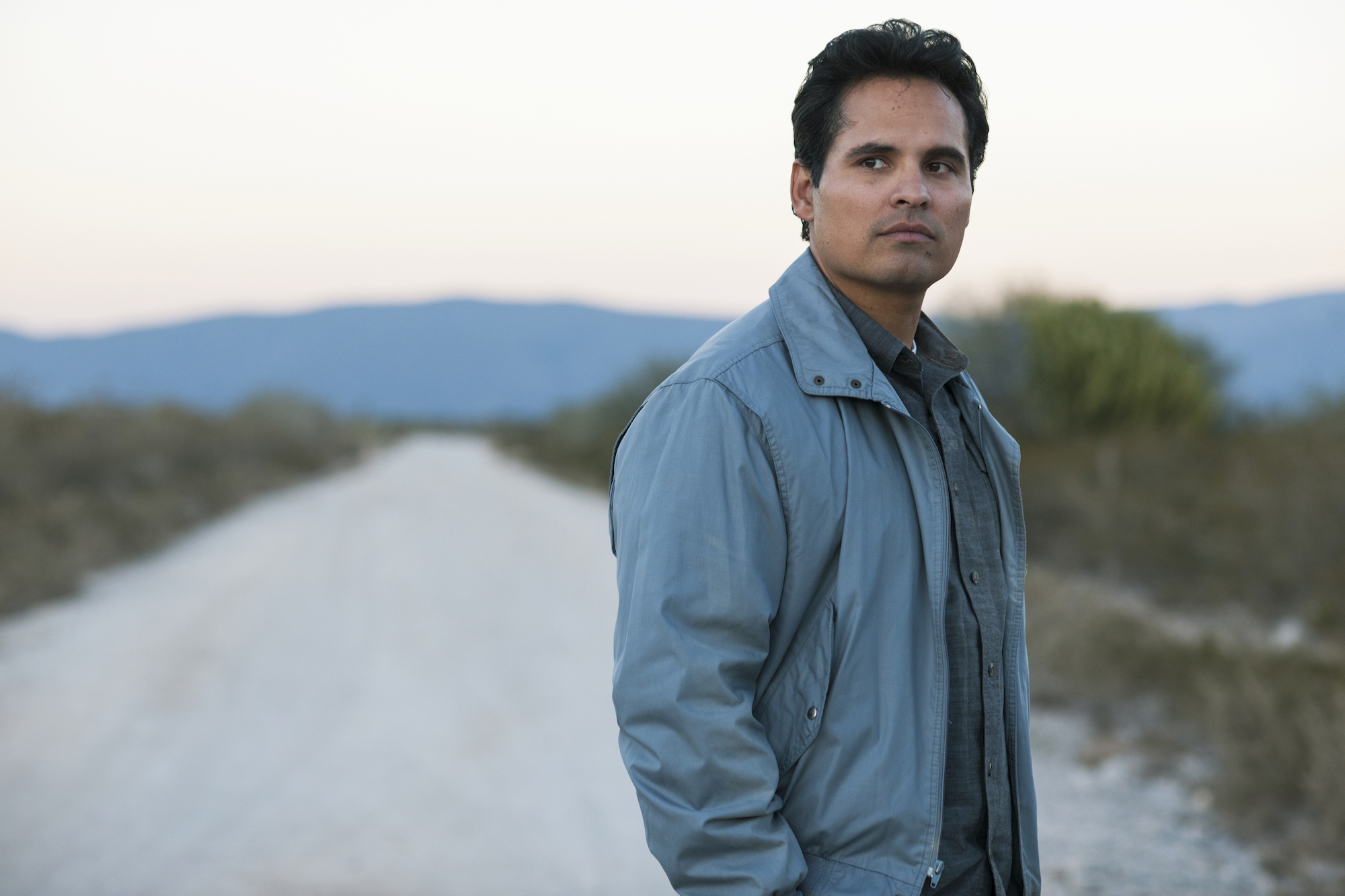 Pena will play Kiki Camerena (say that five times fast), an undercover DEA agent tasked with gathering evidence and intel on the Guadalajara Cartel and, most importantly, their vicious leader. 
Which brings us to Diego Luna's character, Miguel Angel Felix Gallardo. "Felix" is credited as one of the biggest drug lords in the country's history and the founder of the modern Mexican drug trade. As the show's leading antagonist, he'll be portrayed as a cunning-but-quiet kingpin who stays loyal to allies but places his own ambition above all else. Very Pablo Escobar-esque, no?  
Read more from Netflix's official synopsis: 
Narcos: Mexico will launch as a new Netflix original series later this year. Shifting away from Colombia, where Narcos spent three seasons, Narcos: Mexico will explore the origins of the modern drug war by going back to its roots, beginning at a time when the Mexican trafficking world was a loose and disorganized confederation of independent growers and dealers.

Witness the rise of the Guadalajara Cartel in the 1980s as Félix Gallardo (Diego Luna) takes the helm, unifying traffickers in order to build an empire. When DEA agent Kiki Camarena (Michael Peña) moves his wife and young son from California to Guadalajara to take on a new post, he quickly learns that his assignment will be more challenging than he ever could have imagined.

As Kiki garners intelligence on Félix and becomes more entangled in his mission, a tragic chain of events unfold, affecting the drug trade and the war against it for years to come.
Get ready to binge another epic drug-fueled gangster tale when Narcos: Mexico arrives later this year.