Game of the Week: 'Fortnite: Battle Royale' for iOS Is Finally Here, So Get Your Fix Anywhere
No invite required.
Credit: Epic Games
It's a skimpy week for console releases, but gamers everywhere can take solace in the fact that one of the biggest games of the year has finally launched for everyone on iOS.
Fortnite Battle Royale for iPhone and iPad
Originally a PC and console game, Fortnite Battle Royale is a survival game that turned into a global phenomenon as gamers quickly dove into the free-to-play skirmishes of 1-vs-the world gameplay. Cartoon-styled graphics and intense showdowns to be the sole survivor immediately made Fortnite one of the most played games in the world, and Epic Games has just taken that a step further by pulling back the curtain on their excellent iOS mobile version of the game. 
Originally requiring an invite for the iOS version for testing and hype purposes, Fortnite for iOS is now just a 2GB download away. Amazingly, the core gameplay that fans love on their PC or console versions of the game doesn't suffer at all when translated to the smaller touchscreen of your iPhone and is an absolute joy on an iPad. The touch controls are some of the best we've seen in any shooter on a mobile device, always keeping us fighting against our in-game enemies and never against the controls themselves thanks to accurate virtual joysticks and simple tap-to-shoot gunplay.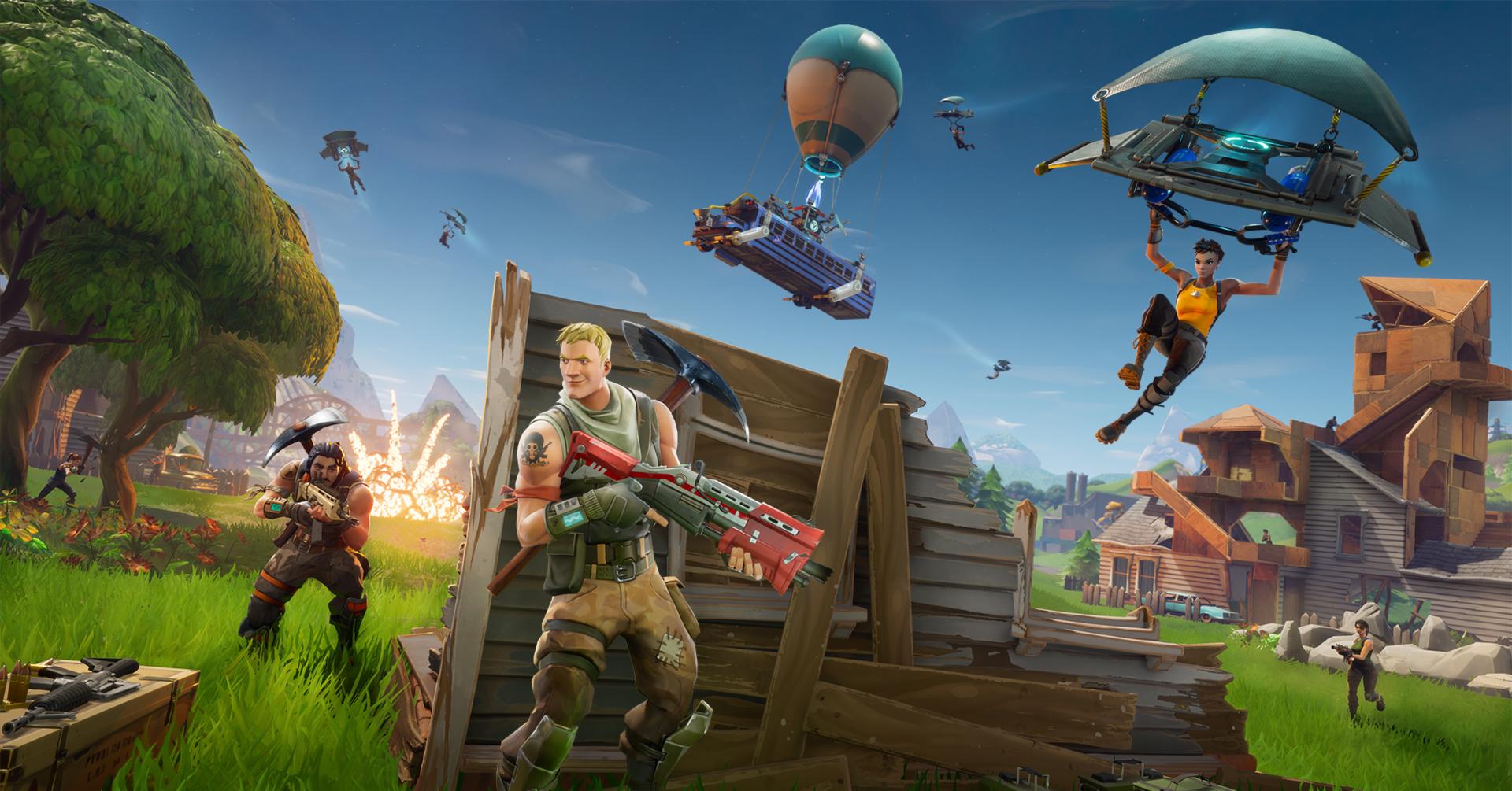 An internet connection is required (duh), so don't go wandering into dead zones in the middle of a match and be weary of tunnels if you're playing on a car ride or a commute. Barring internet dropouts, Fortnite utterly screams on iOS, always offering up smooth framerates and some subtle visual cues specific to the mobile platform that are more accommodating of a game that's likely going to be played in public places. Whether or not you start screaming in public when you pull down your first win, well, that's entirely on you. 
You can snag Fortnite Battle Royale for your Apple device here, and Android users should keep checking back since Epic Games say a version is on the way. (No dates have been announced, though.) (Buy)