Gabbriette Stars In Agent Provocateur's Latest Lingerie Campaign
The singer and model is using "Her Body" to heat up AP's latest lingerie collection.
Agent Provocateur has tapped influencer, model and musician Gabbriette to lead its new "Forever" lingerie campaign.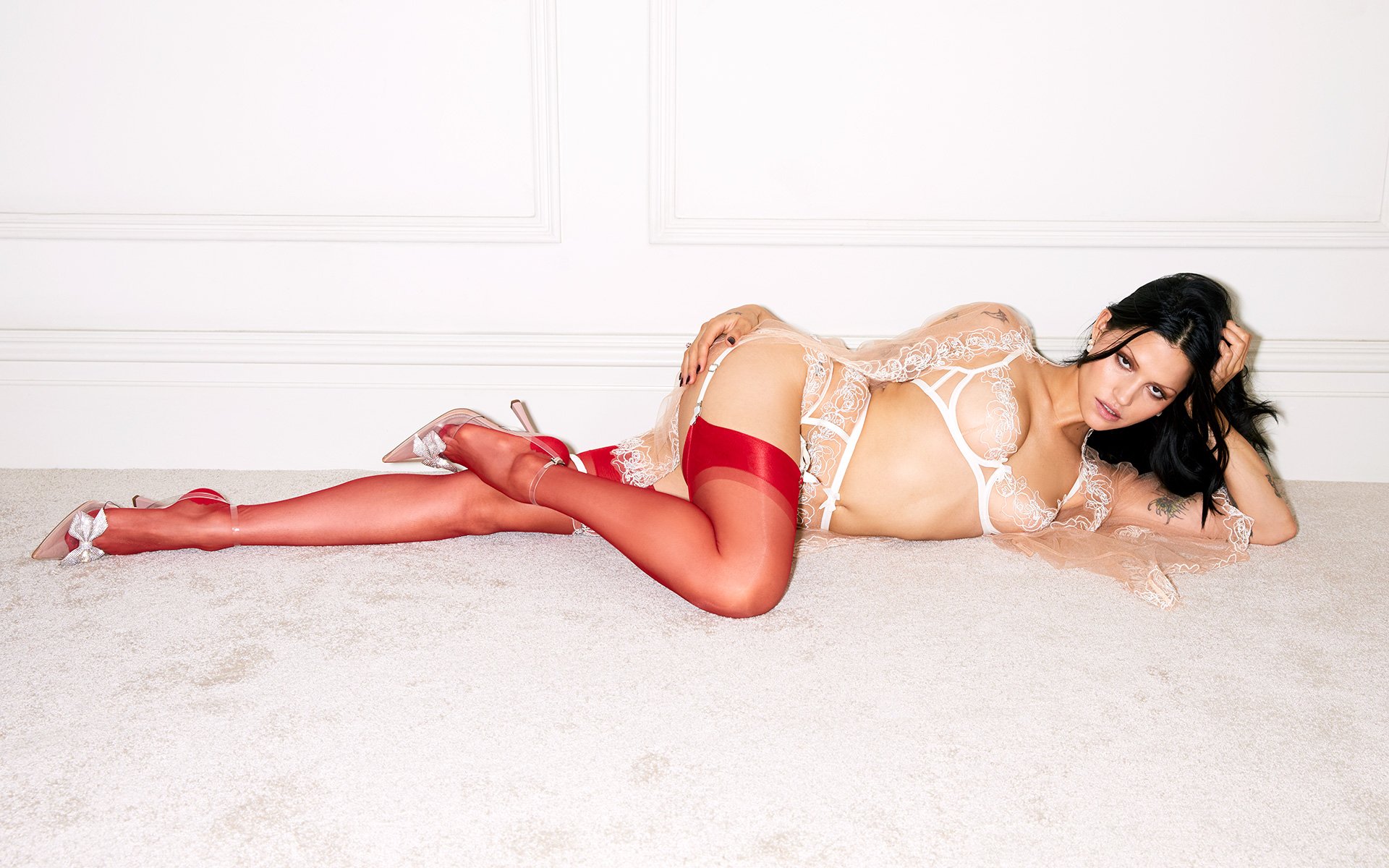 Gabbriette first garnered fame as the lead singer of Nasty Cherry, an all-girl pop group assembled by Maxim Hot 100 stunner Charli XCX—the ensemble's formation was chronicled in the 2019 Netflix docuseries I'm With The Band: Nasty Cherry. Her buttery smooth delivery over ethereal synth-pop can be heard on hits like "What Do You Like In Me" and "Her Body."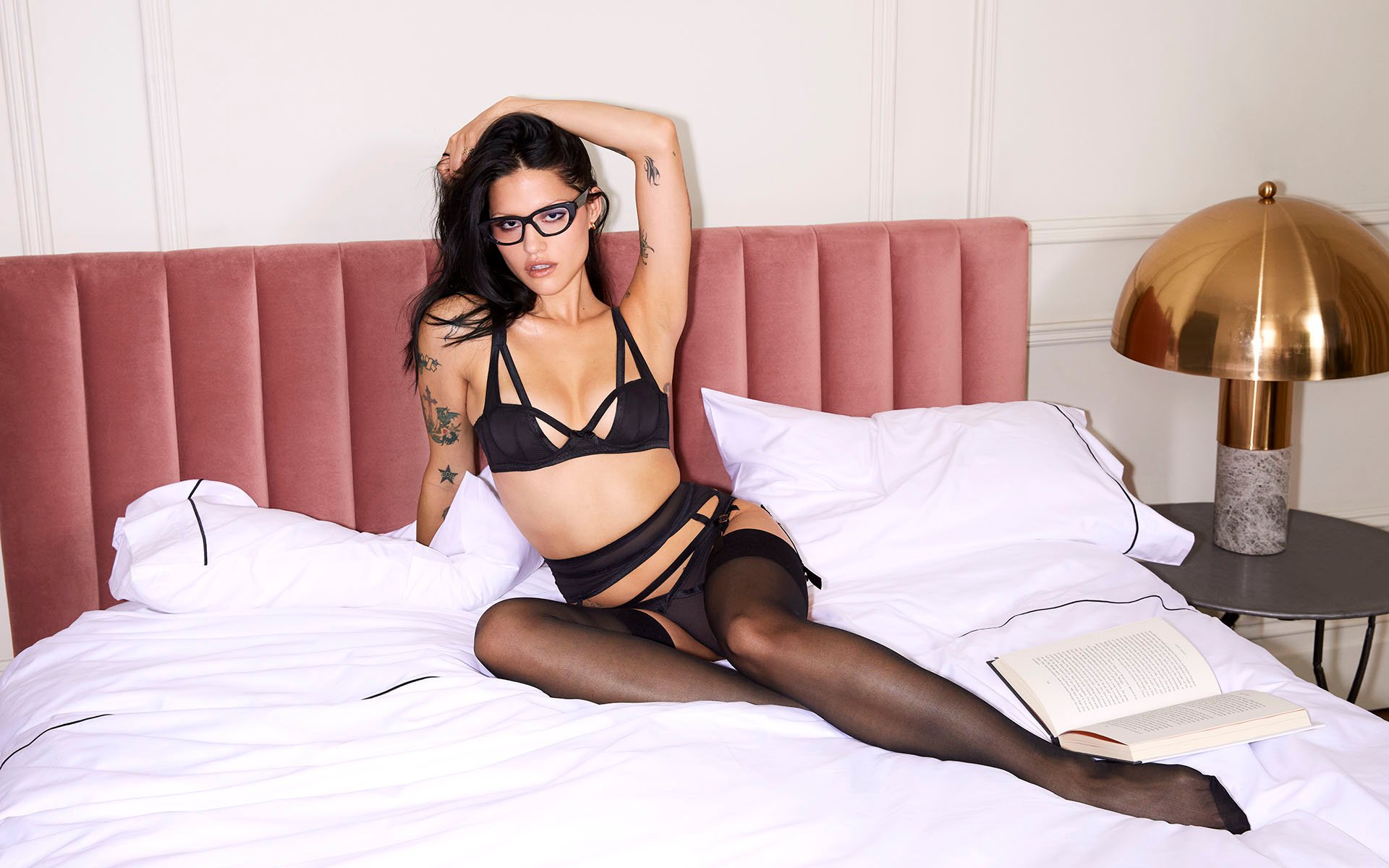 The pandemic put Nasty Cherry on indefinite hiatus, but Gabbriette has since blown up as a model and influencer, with representation from IMG, plus over 400,000 Instagram followers and another 225,000 on TikTok.
As the face of AP's Forever campaign, Gabbriette poses in a selection of the luxe British lingerie label's signature pieces, including Mercy corsets, the Mercy catsuit, and the Loran set, featuring core hues like ebony black, baby pink, lipstick red, pure white and leopard print.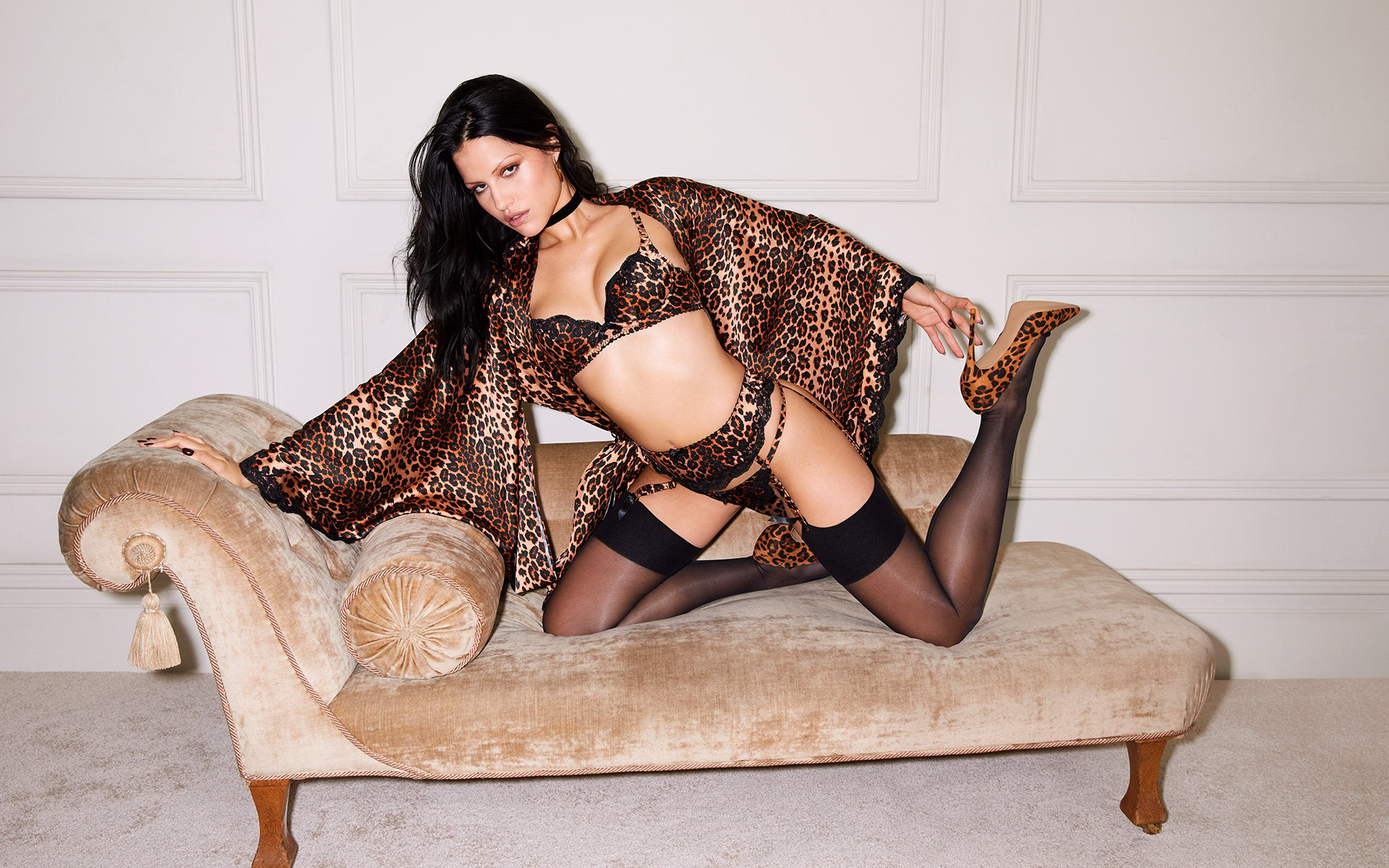 "I wanted to distil AP down to its core essence and pull together a selection of pieces that defy trends, that you'll want to keep forever," AP Creative Director Sarah Shotton said in a statement. "These are what I consider to be the brand's signature pieces—chic, timeless, and with just enough kink to linger in your memory long after you've taken them off!"
Shop AP's Forever collection here.