Meet The Women Of The 2023 Maxim Hot 100
See every stunner who made the list.
In uncertain times, we are all comforted by the classics—classic beauty by no means least of all. And our Hot 100 issue is always one for the ages. Led by curvy cover star Ashley Graham, these women are not only drop-dead gorgeous but multitalented, many with several savvy entrepreneurial ventures to their credit.
It's no surprise they get all the best movie deals, record contracts and advertising campaigns. So feast your eyes on the incredibly accomplished beauties on this list, some already bona fide legends, others just starting out; but all of them embodying that ineffable quality, "hot," that we survey in such high style every year.
Hollywood Heartbreakers
Margot Robbie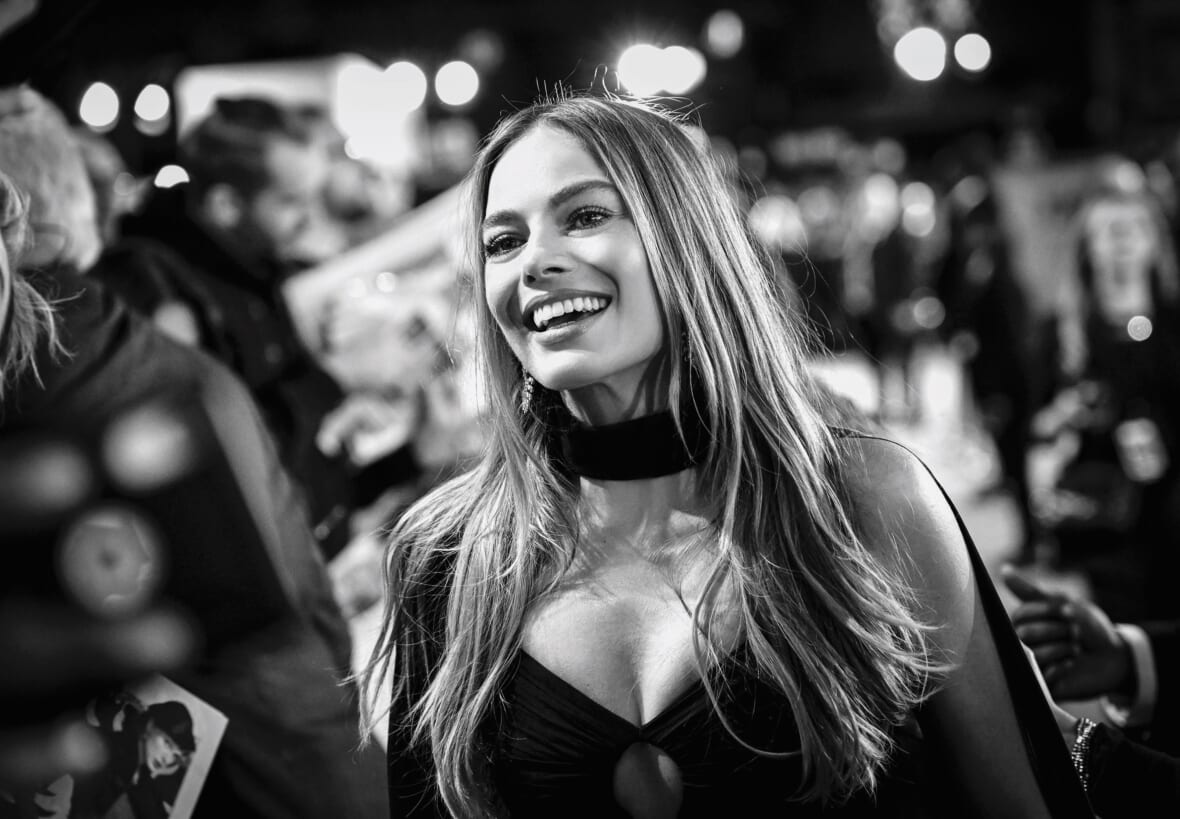 No, she didn't get the Golden Globe for her scene-stealing romp as silent film siren Nellie LaRoy in last year's Babylon, but she's been stealing hearts for years as Harley Quinn in Suicide Squad, and in the altogether in her breakout film, The Wolf of Wall Street. Catch her in this summer's Barbie opposite Ryan Gosling's Ken.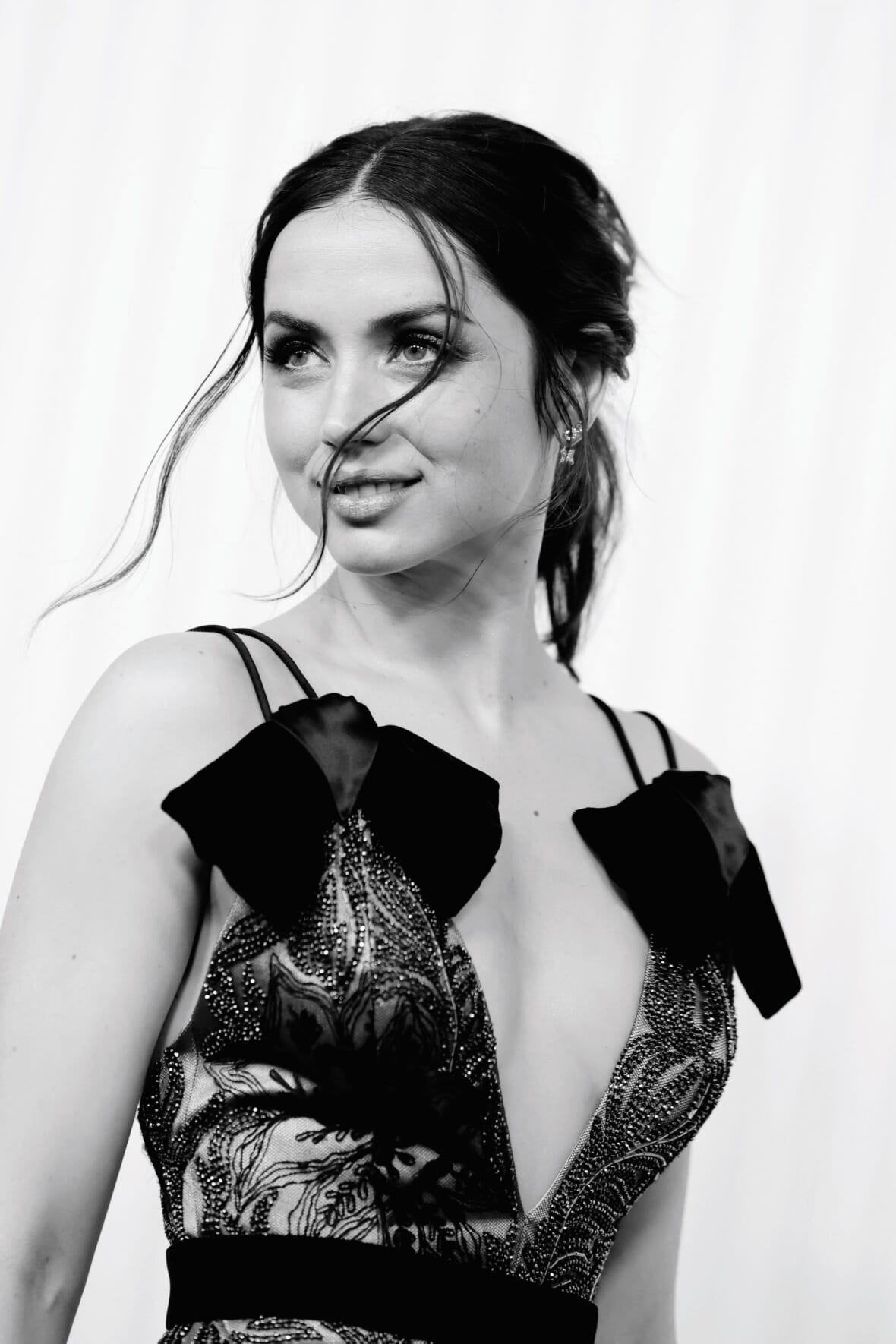 Last year at this time she was revving up for a spot on the A-list with the Netflix awards contender Blonde. Now she has arrived, getting her own John Wick spin-off, Ballerina, with Keanu Reeves. Recently, she reunited with Gray Man star Chris Evans for Ghosted, a romantic, action-adventure flick.
She's the niece of Matrix actor Hugo Weaving, but that's not why she broke out in the hide-and-seek thriller, Ready or Not. She broke out because she's irresistible to anyone with eyes. If you blinked you missed her in Babylon, playing an angry starlet upstaged by Margot Robbie. So, catch her latest, Scream VI.
You know her as Maddy in Emergency, but she's already a veteran performer at the age of 24 with credits like Girl Meets World and Clouds. Upcoming is Netflix's Alice in Wonderland and Into the Deep Blue. Also a pop singer since 2014's "Can't Blame a Girl for Trying," her fifth album, Emails I Can't Send, dropped last year.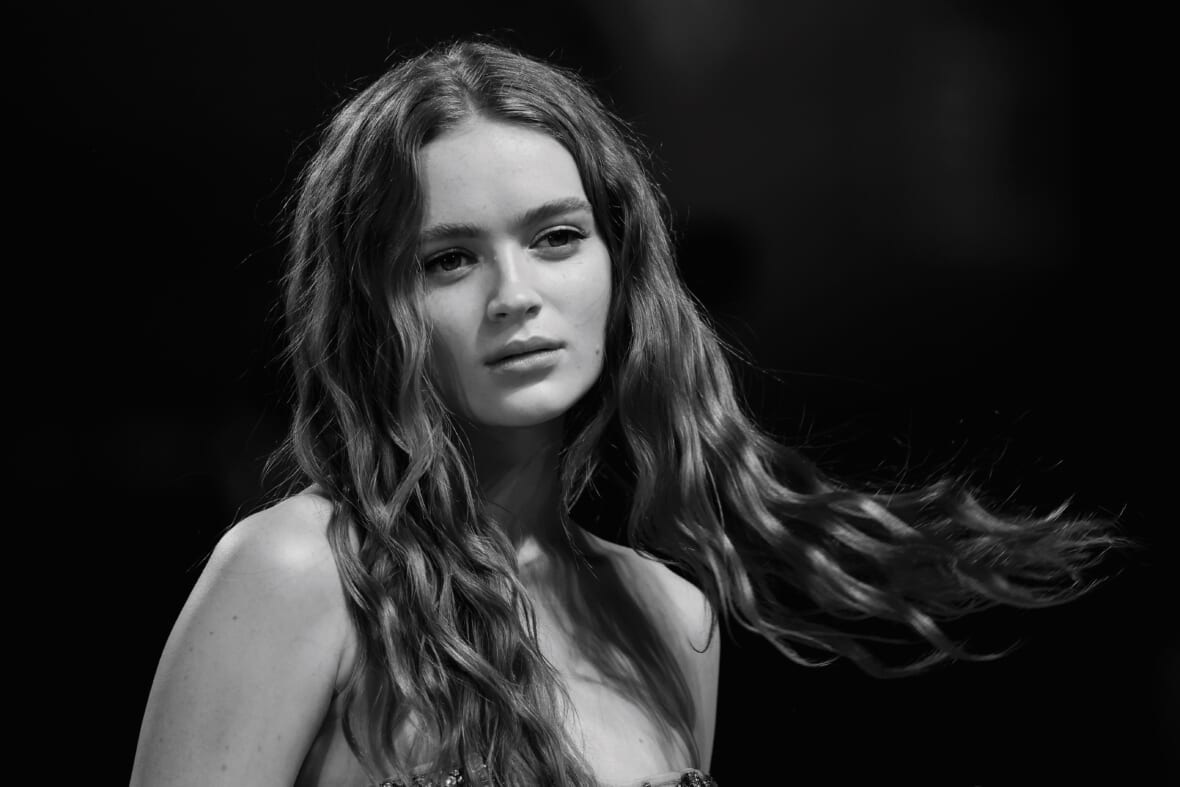 She joined the party as Max Mayfield on Stranger Things, and if you didn't fall for her there, she got you as Suzanne Ballard on American Odyssey. Last year marked a move from popular entertainment to arthouse cinema when she starred in The Whale as troubled daughter Ellie to Brendan Fraser's obese English professor.
In 2021 she invited everyone to get SOUR, the name of her Grammy-winning debut album with the viral hit, "Drivers license." Not just a sensational voice, she's also an actor, having played musical theater nut Nini who heads west with showbiz dreams in High School Musical: The Musical: The Series.
If you somehow get stuck watching Dora and the Lost City of Gold, you might notice the titular explorer is all grown up. So grown up that she played the deadly daughter of Jason Momoa in Netflix's Sweet Girl. Look for her next year in the Spider-Man spinoff, Madame Web with Dakota Johnson.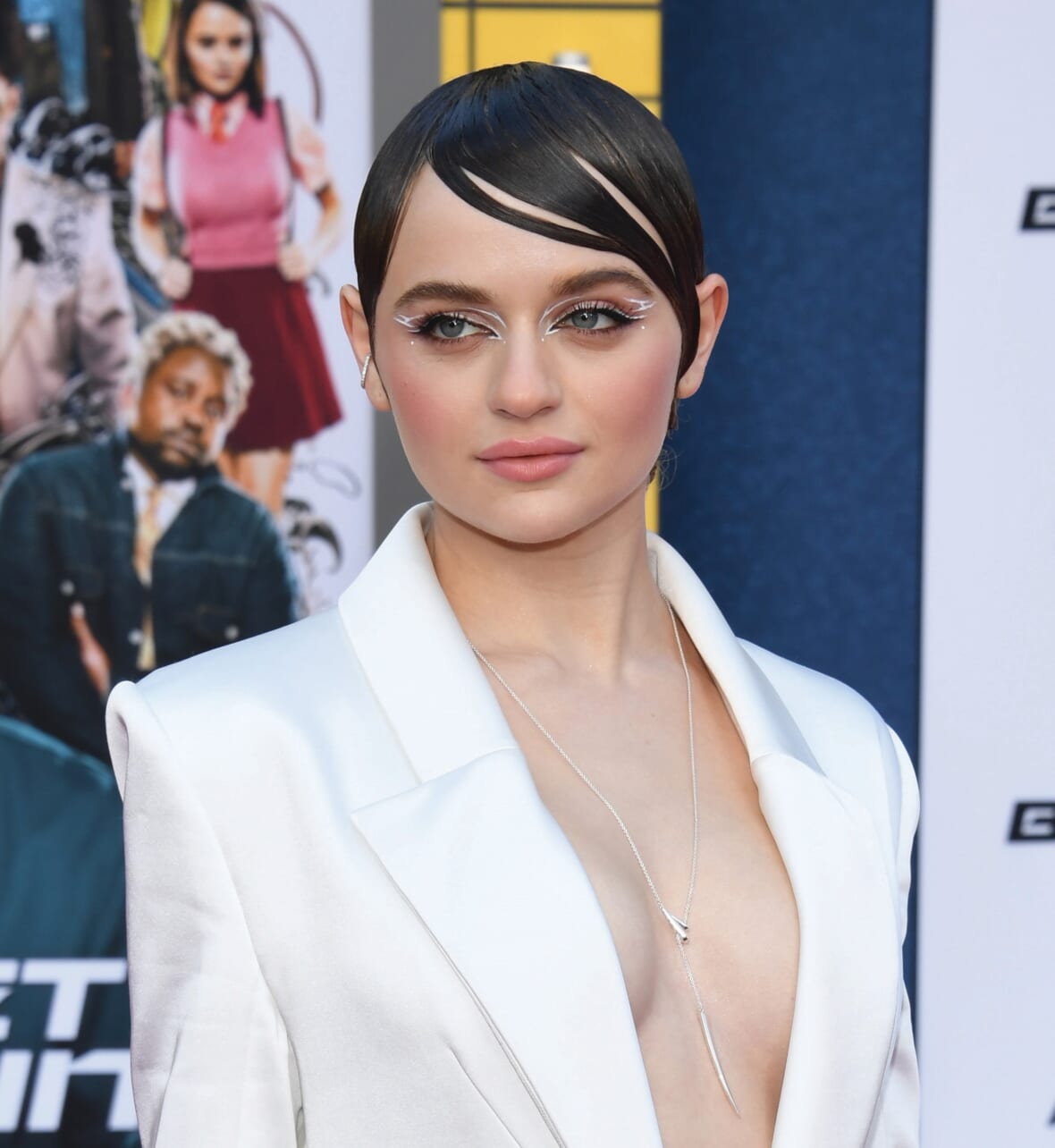 She gave you goosebumps in The Conjuring when she was just a kid. Well, she's a big girl now in Bullet Train, where she plays a sexy assassin who outwits damn near everyone, including Brad Pitt. Look for her in the upcoming Netflix romcom A Family Affair opposite Zac Efron and Nicole Kidman, and also Uglies, a dystopian look at compulsory beauty.
Matt Damon and Adam Driver fought to the death over her in 2021's The Last Duel. And why wouldn't they? An Emmy winner and Golden Globe, SAG, and Critics Choice nominee, this Killing Eve star is truly killing it. Catch her opposite Austin Butler and Tom Hardy in the upcoming The Bikeriders.
How could she not be stunning with a mom like Vanessa Paradis and a dad like Johnny Depp? A Chanel model and Elle cover girl, she's not just a pretty face, she can act, too, making her debut in Kevin Smith's Tusk in 2014, and since starring in The Dancer as the legendary Isadora Duncan. Next up is HBO's The Idol co-starring The Weeknd.
This year she's got Scream VI taking over movie theaters, and Wednesday dominating your TV, and her iconic Wednesday dance went viral. No doubt about it, this Golden Globe and SAG nominee is on a hot streak, with Finestkind, co-starring Ben Foster and Tommy Lee Jones, expected later this year.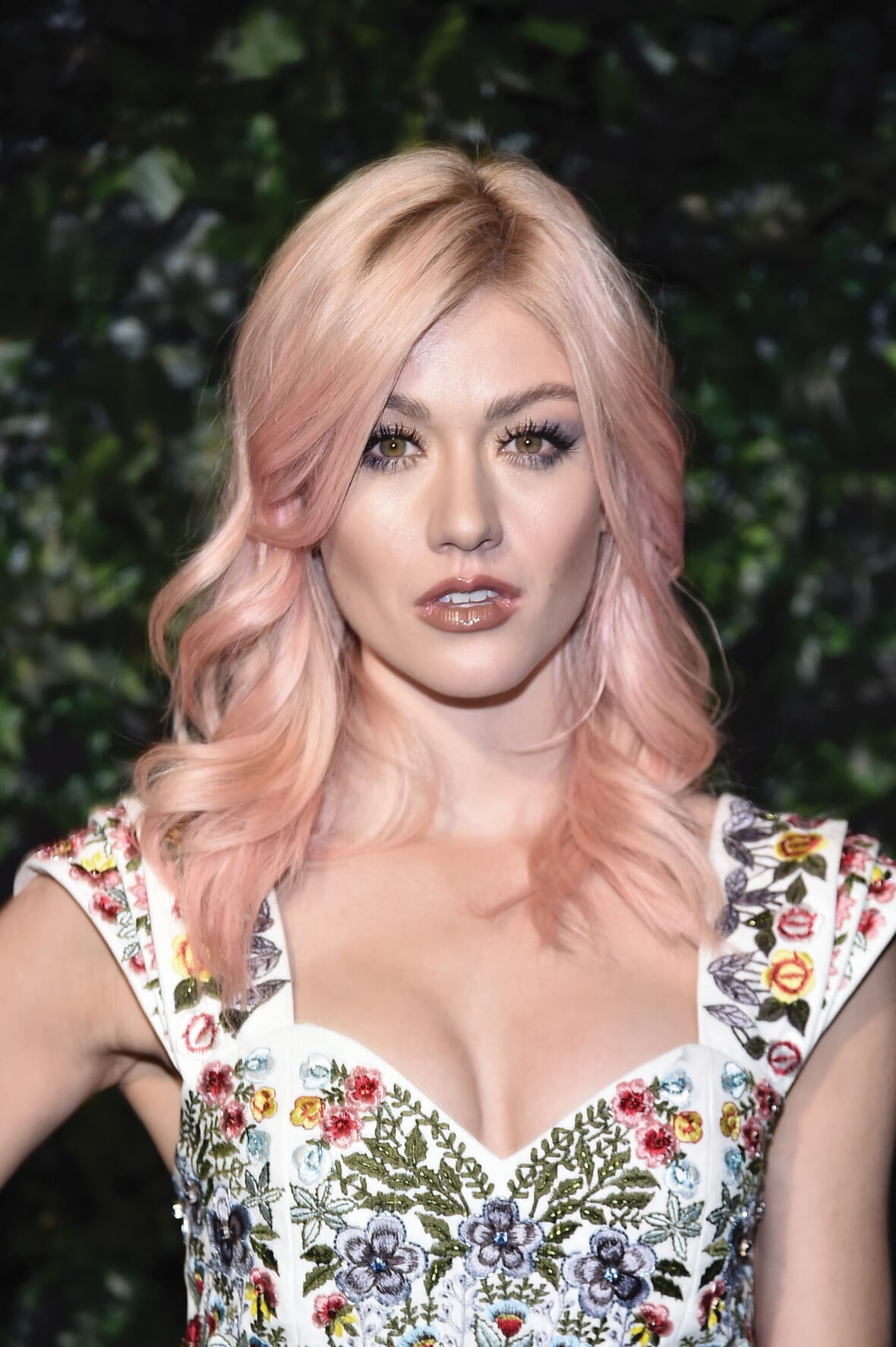 You thought she was only Mia Smoak on the CW's The Flash, but she turned out to be the Green Arrow, which means she's hot and can kick your ass. Her work on the supernatural drama series Shadowhunters got her a People's Choice Award. But her star turn in Walker: Independence is a breakout performance as a widow bent on revenge.
She's only in the two hottest franchises in cinema. Blue in Avatar, she plays Neytiri, Na'vi soulmate to Jake Sully. Green in Guardians of the Galaxy, she's Gamora, action alien and sometime partner to Chris Pratt's Peter Quill. Look for her to reprise her iconic role as Uhura in the coming Star Trek sequel.
She's a two-time Emmy nominee for her turn as lovelorn Cassie Howard opposite Zendaya in Euphoria, and snarky Olivia Mossbacher on The White Lotus, not to mention Eden Spencer on The Handmaid's Tale. Look for her opposite Dakota Johnson in next year's Madame Web.
Fashion Legends
Emily Ratajkowski (@emrata)
She's come a long way since her claim-to-fame appearance in Robin Thicke's "Blurred Lines" video. The newly single 32-year old is continuing to build her empire, is the author of the candid New York Times bestseller My Body, and even has her own podcast, High Low with EmRata.
The high-profile British it-girl is one of the busiest 30-year olds around: She has a her own brand of prosecco, launched a fashion collection with the late Karl Lagerfeld's namesake brand, and she's starred in the TV series Carnival Row as well as Hulu and BBC's Planet Sex with Cara Delevingne.
The younger half of the fashion world's beloved Hadid sisters, the American beauty of Dutch-Palestinian descent was named the "most beautiful woman in the world" based on "Golden Ratio of Beauty Phi" in 2019. Four years later, it seems as if she's only getting more and more beautiful.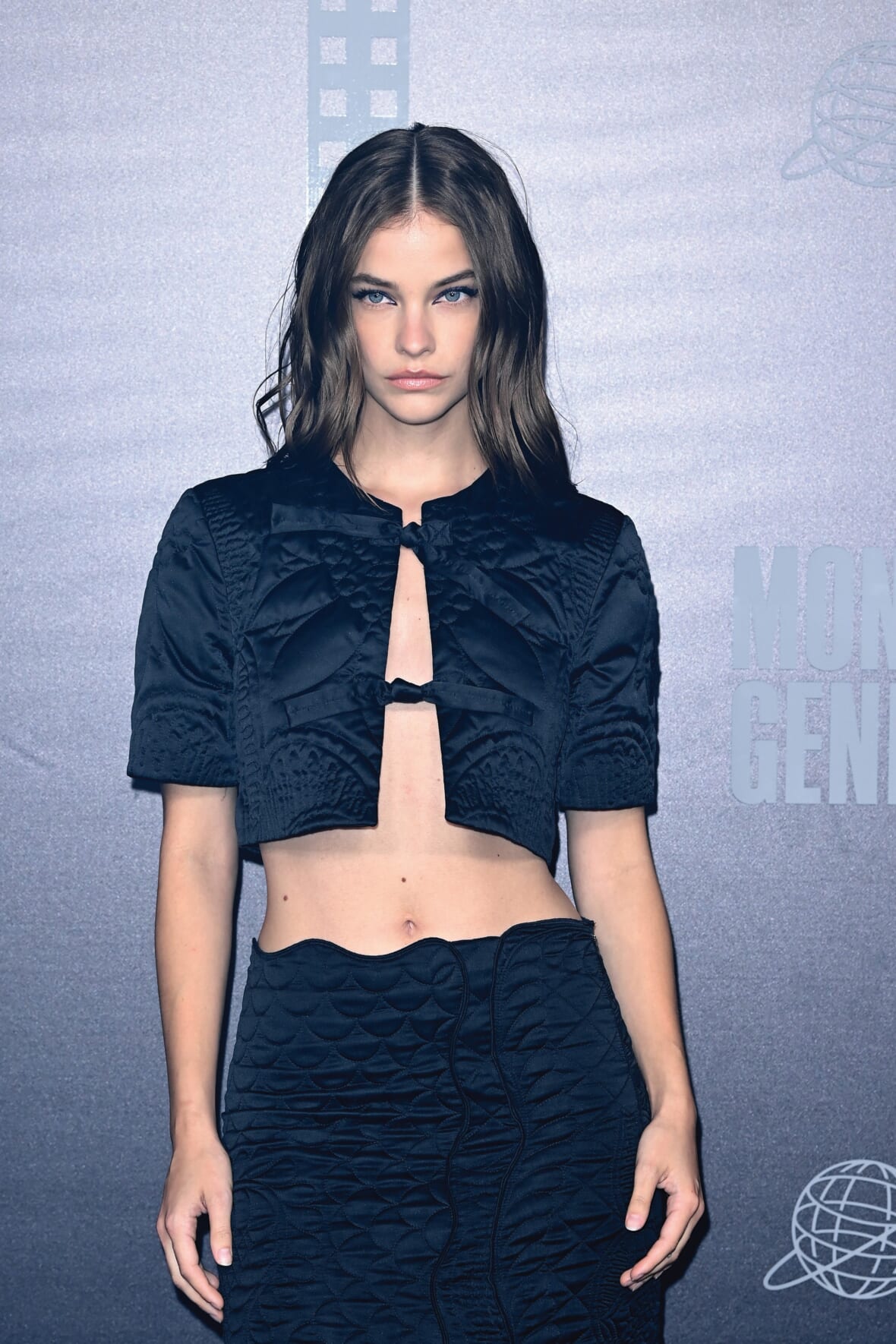 With her soft, feminine curves and glacial blue-eyed smize, the Hungarian hottie was born for modeling. While no longer a Victoria's Secret Angel, you can still see the former Maxim cover star wherever you look—shooting campaigns for brands like Jimmy Choo, Alo Yoga, and Armani Beauty.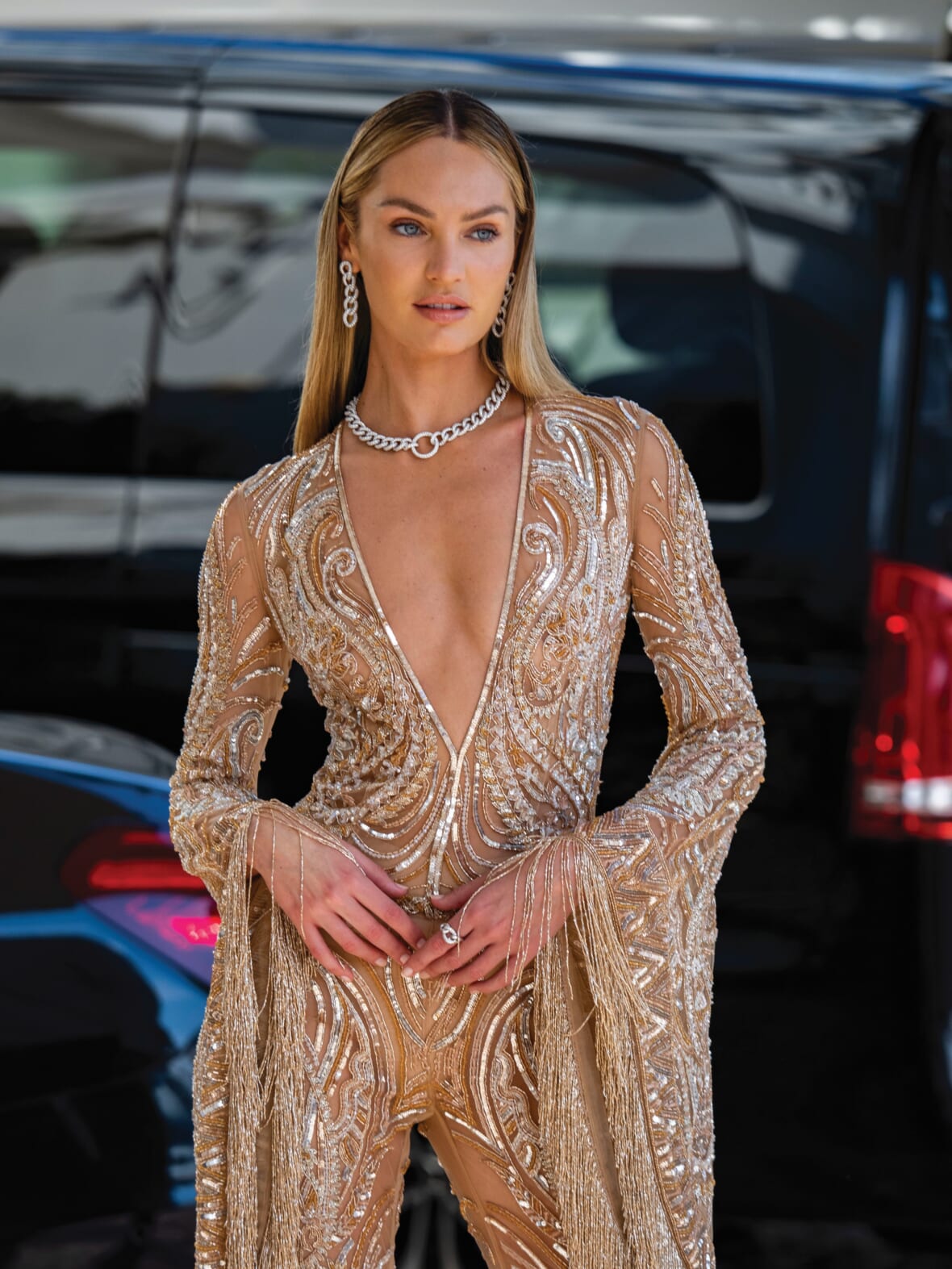 Time seems to stand still for this South African legend. She topped the Maxim Hot 100 back in 2014, and nearly a decade later, she's just as ravishing. These days, the 34-year-old is the founder and creative director of, and also model for, her own swimwear line called Tropic of C.
Rosie Huntington-Whiteley (@rosiehw)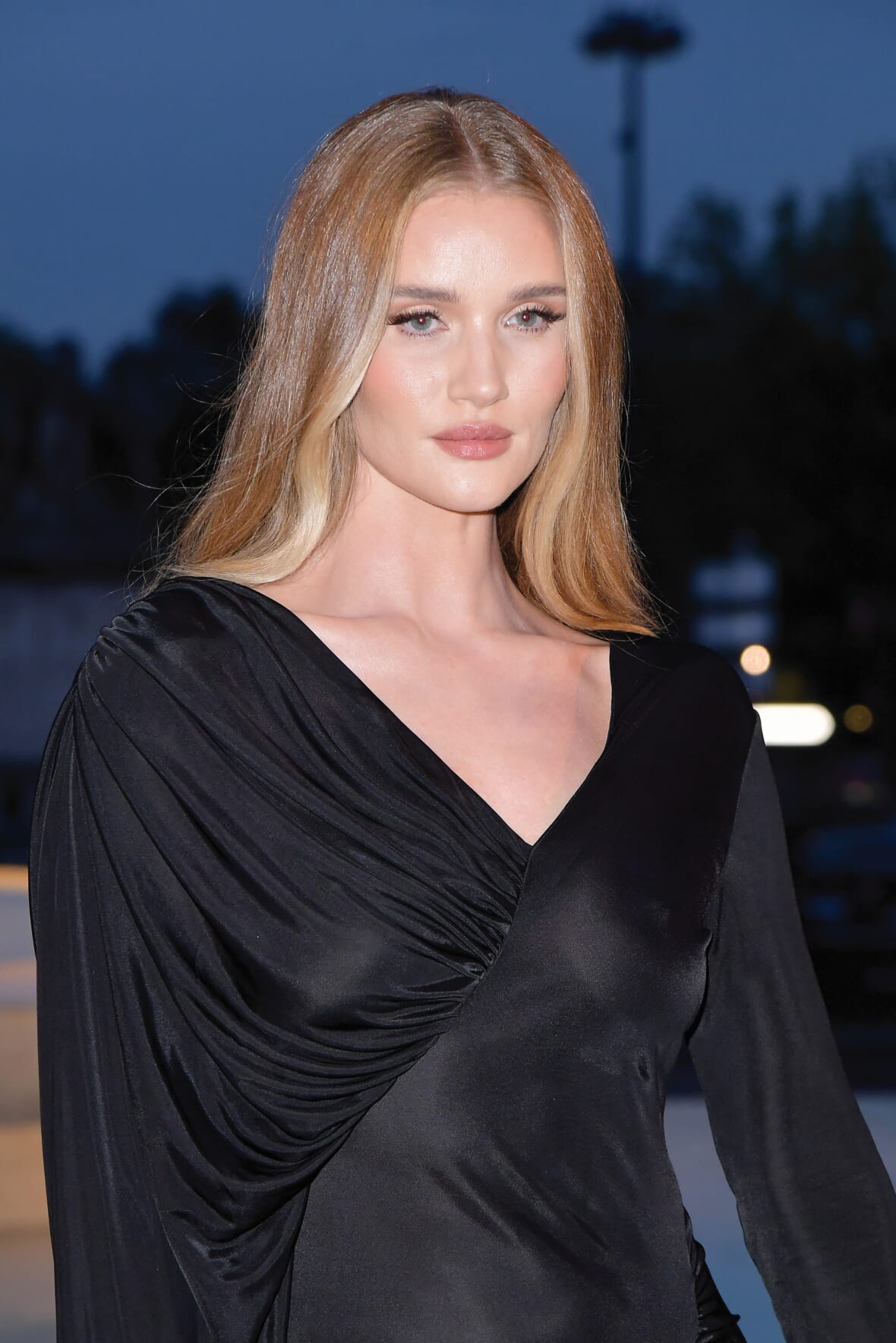 The timeless model-turned-entrepreneur and former Maxim Hot 100 winner is like a perennial flower in the industry. Modeling since the tender age of 16 and known for her pillowy bee-stung lips, she's now the Founder and Chief Creative Officer of her own company Rose Inc.
One of Puerto Rico's finest, the 34-year old became the first Latina model to represent Estée Lauder cosmetics in 2011, and quickly rose through the ranks to become the sixth highest paid model in the world in 2015. She has walked in over 400 fashion shows throughout her brilliant career.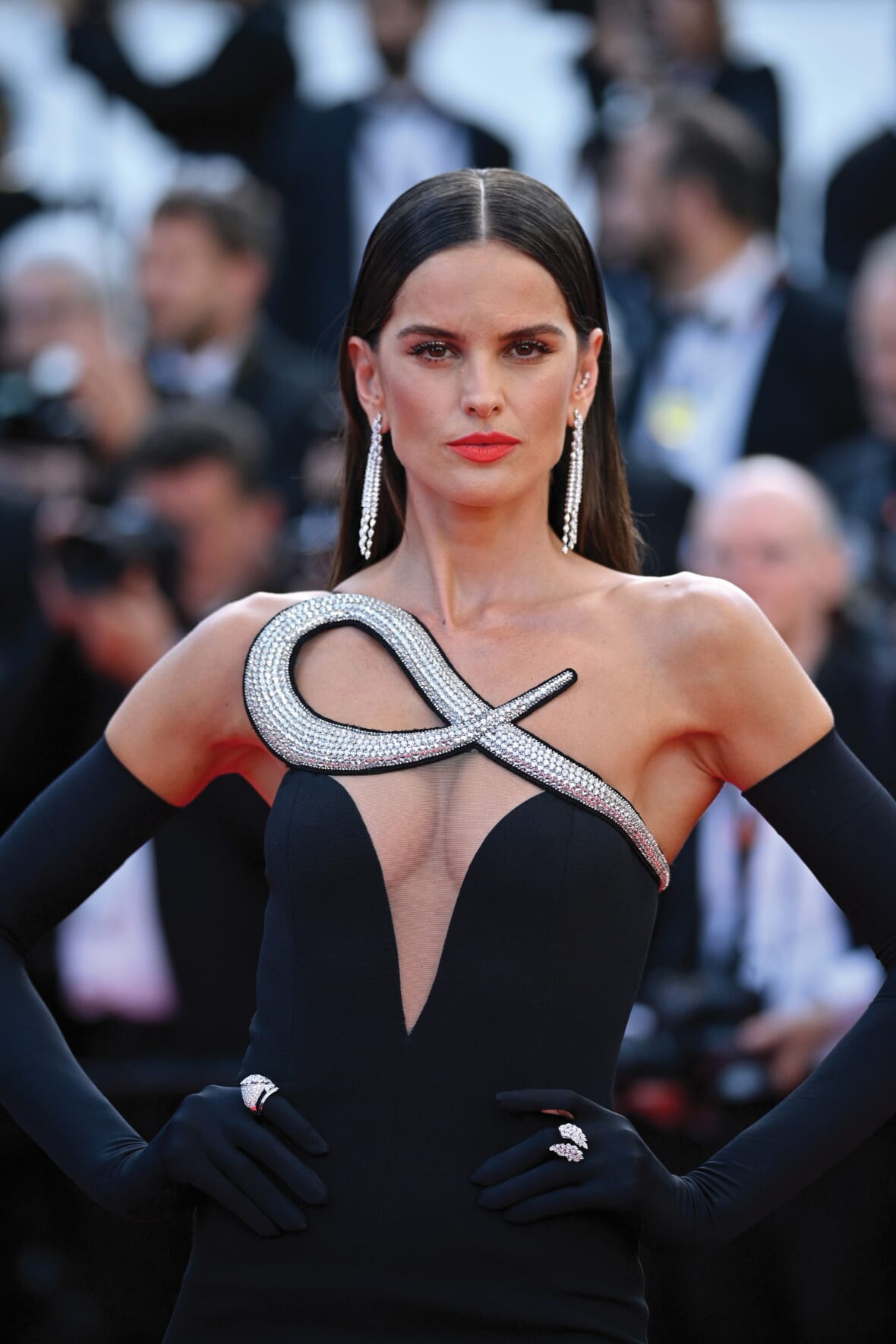 She's been in the modeling biz for a hot minute, becoming a Victoria's Secret Angel in 2005, and now at 38, the long-legged Brazil native and her out-of-this-world abs haven't aged a day since she first started her career, continuously making eyes water worldwide.
A far cry from her early days as a ballet dancer, Mrs. Bieber is the proud founder of her own popular skincare line, Rhode, that has a cult following—proving that the former Maxim Hot 100 queen is a full-blown businesswoman with serious entrepreneurial chops to boot.
Sultry Songbirds
Hot Pink from 2019 reached the top 10, and a remix of one of its singles, "Say So," topped the charts with an assist from Nicki Minaj. Her follow-up, Planet Her, spent its first three weeks at number two with singles like "Kiss Me More" (featuring SZA), "Need to Know" and "Woman."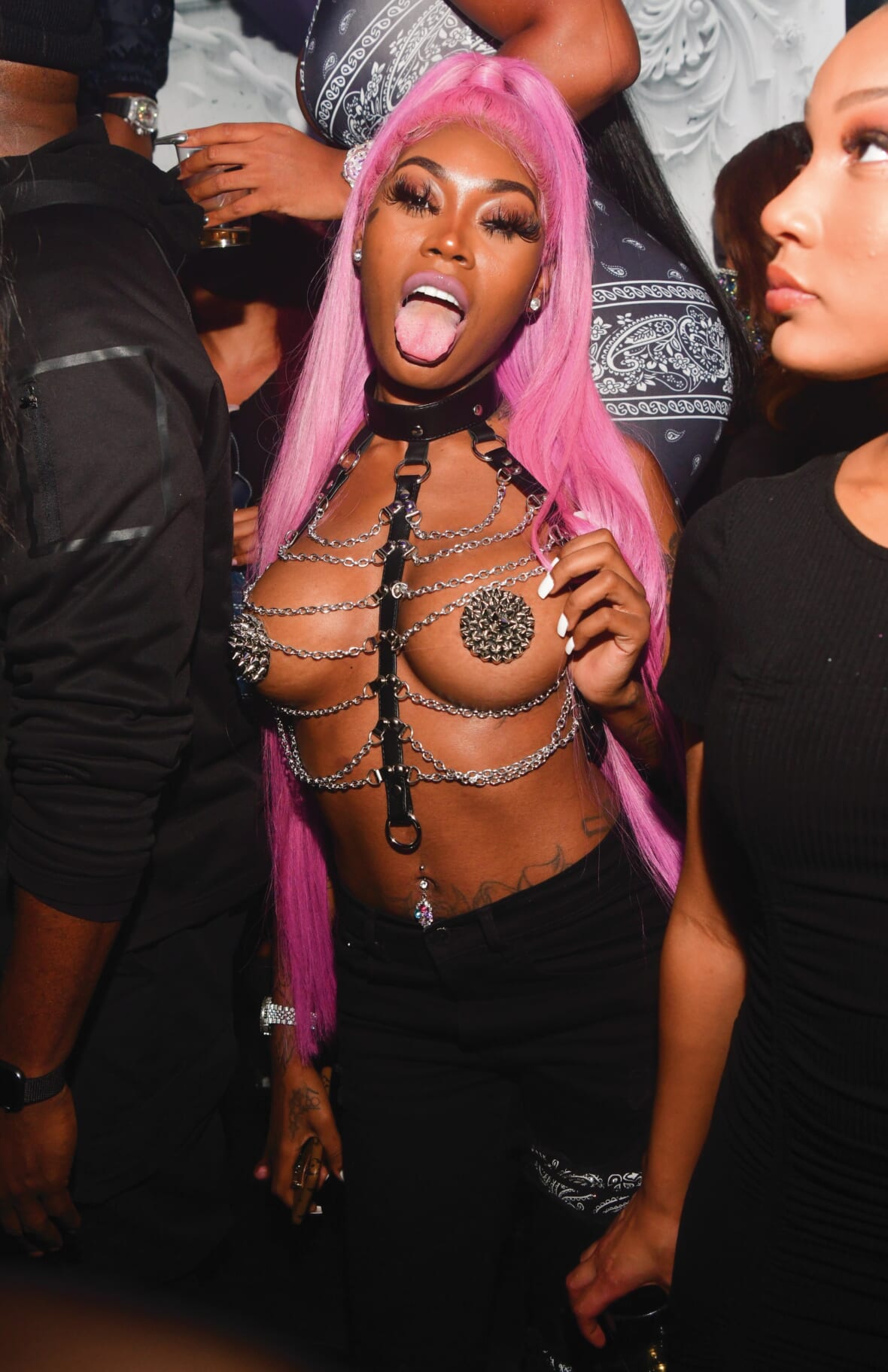 Last year she dropped Let's Do A Drill, featuring Bandmanrill, Tay Money, Dougie B, Ivorian Doll, Sosa Geek, Iffy Foreign and many more. Then in December she dropped her single, "Sky Falling," closing out a busy year for the Dallas-born rapper with the killer curves.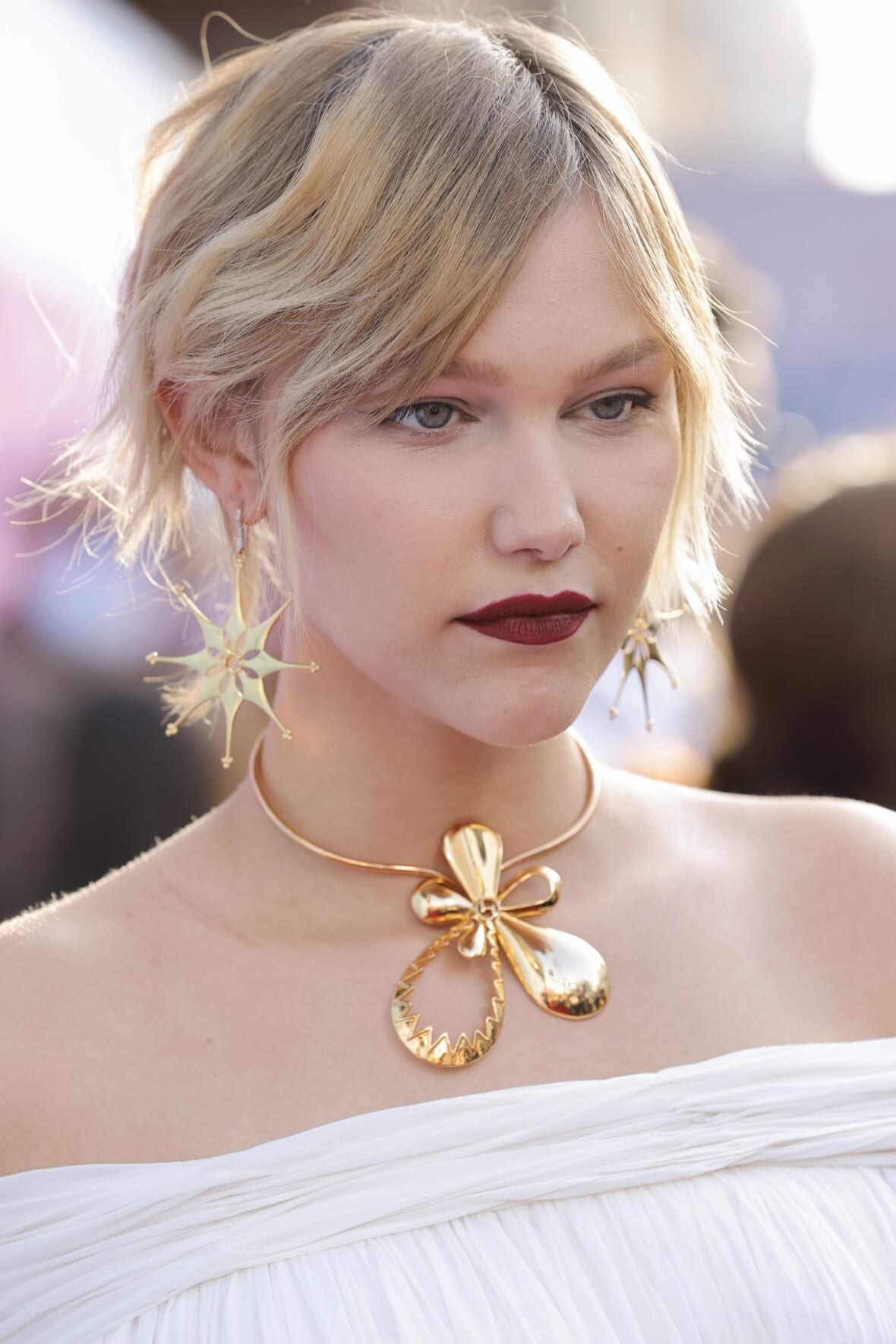 She had already won the 11th season of America's Got Talent when she dropped her debut album, Just the Beginning back in 2017. A double threat, her acting career hit overdrive when legendary filmmaker Francis Ford Coppola cast her in his current opus, Megalopolis costarring Adam Driver and Aubrey Plaza.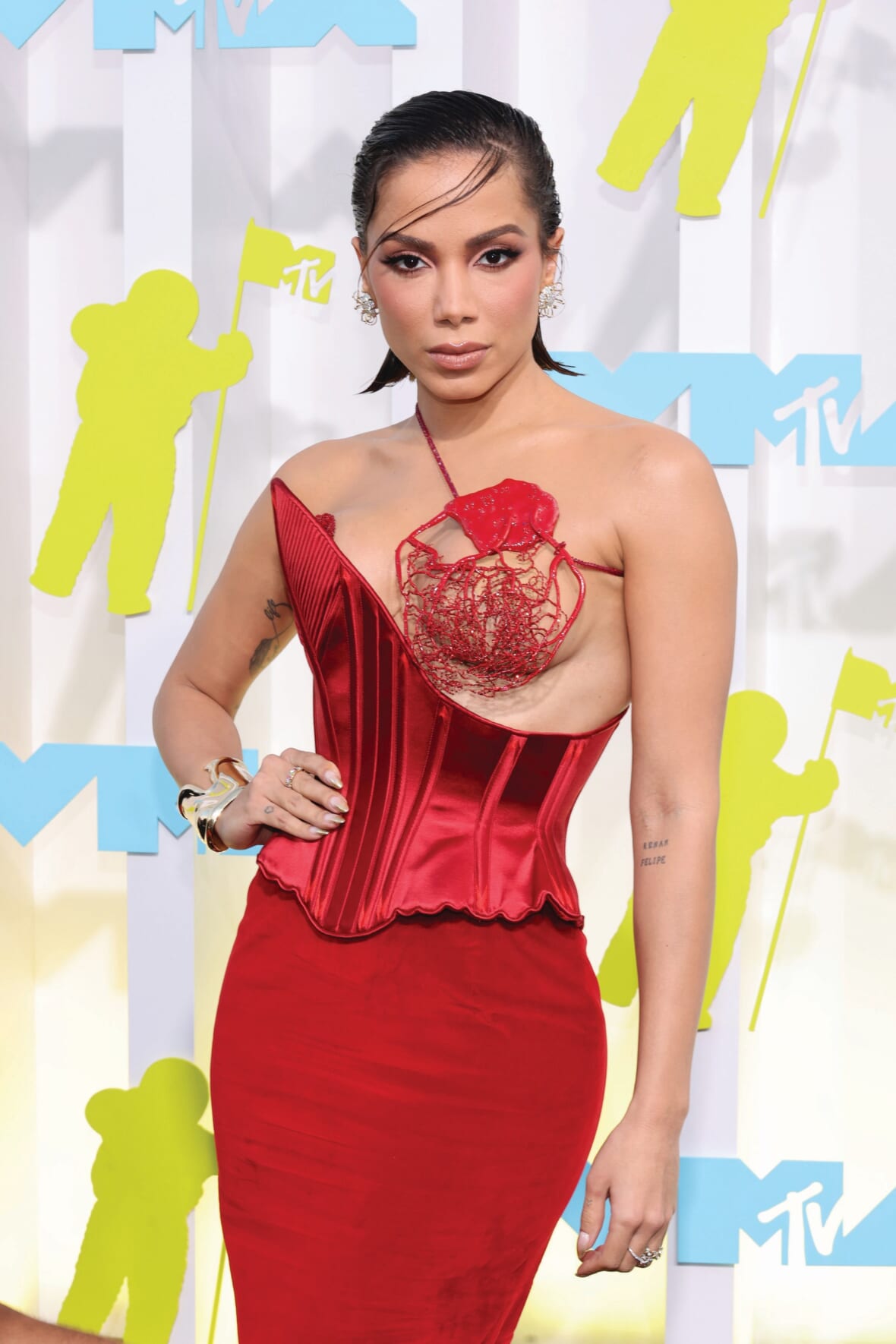 The first solo Latin artist to reach a billion streams on Spotify, her 2022 album, Versions of Me with sassy singles like "Me Gusta," featuring Cardi B and Myke Towers, and "Faking Love" with Saweetie, earned her a nomination for Best New Artist at the 2023 Grammy Awards.
Her most recent studio album, Humble Quest debuted at number two on the Billboard Top Country Albums chart and at number 21 on the Billboard 200. Winning a Grammy, five Academy of Country Music Awards and five Country Music Association Awards makes her the perfect collaborator for husband Ryan Hurd's debut album, on the hit single, "Chasing After You."
Ten years ago she was a YouTube android preoccupied with internet culture. A weird way to get noticed but it led to her debut EP Bubblebath. Her Stagger EP dropped last fall with the single, "FYB," and she's not done yet. Expect a fifth studio album in coming months.
When you've got nearly 90 million IG followers, you're allowed to just have one name. And this sexy rapper, singer, dancer, model and member of South Korean supergroup Blackpink also has five Guinness World Records, including the first solo K-pop winner at both the MTV Video Music Awards and the MTV Europe Music Awards.
This country crooner and former coach of The Voice has been killing it since her 2014 debut single, "Love Me Like You Mean It." Now, nearly a decade later she still hasn't let up, dropping "Heartfirst," the first single off her fourth album, Subject to Change. Sure, it was nominated for a Grammy, but everyone's fave is her Kelly Clarkson and Carly Pearce collab, "You're Drunk, Go Home."
That's Beatrice Kristi Ilejay Laus to non-fans. This Filipino-British songbird has been tearing it up over the past five years. Her debut studio album, Fake It Flowers dropped in 2020 and landed number eight on the UK Albums Chart. Her second album, Beatopia dropped last summer. Plus she toured with Taylor Swift this year.
"Midnight Sky," her sexy duet with Miley Cyrus, raised eyebrows and pulses on New Year's Eve, but it's nothing new for Fletcher. In 2019, "Undrunk" became her first single to chart on the Billboard Hot 100. Her third EP, The S(ex) Tapes was inspired by her breakup with YouTuber Shannon Beveridge.
Just a skater girl from Lodi, her 2019 EP Tomboy dropped with a music video for the title track of her boarding through her hometown joined by professional skater Mariah Duran. With a little help from Blackpink's Lisa, who released her own dance cover video for "Tomboy," the song started streaming like crazy in 2021.
First came her album, Mala Santa, followed by last year's Esquemas and her highest-charting single, "MAMIII." She's also done collaborations with artists like Daddy Yankee, Christina Aguilera and David Guetta. Accolades include two American Music Awards, four Latin American Music Awards and four Latin Grammy nominations.
She teamed with French Montana on 2017's "Hurtin' Me," catapulting her to number seven on the UK Singles Chart. This, only a year after her debut mixtape, Real Ting. Stardom brought the chance to team with rapper Big Sean on the remix of Halsey's "Alone" before singing with Mariah Carey on a remix of "A No No," a song from her album Caution.
Halle and sister Chlöe have earned five Grammy nominations over the past five years as the R&B duo Chloe x Halle, but this year seems like the biggest yet. Halle's packing movie theaters as Ariel in the live-action remake of The Little Mermaid. And this winter she'll surely be in the awards mix with the new film adaptation of The Color Purple.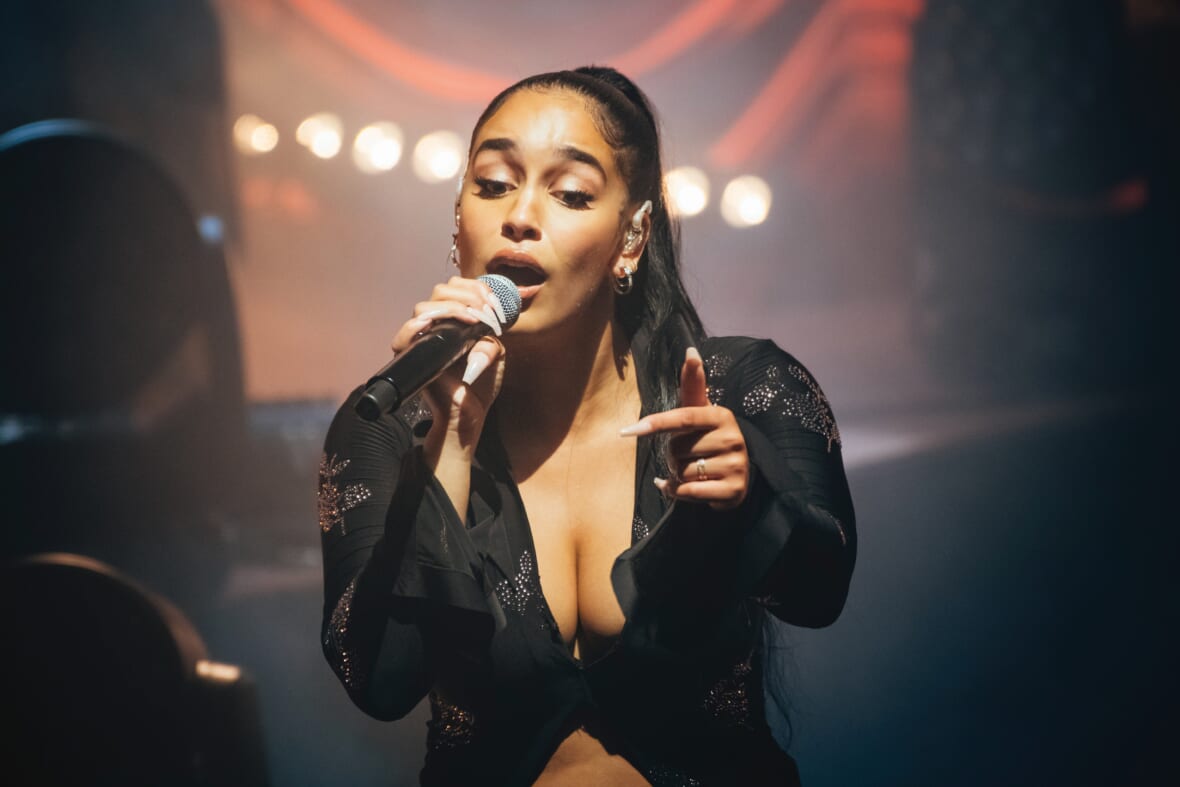 A special guest on Drake's Boy Meets World Tour in 2017, she appeared on a track on his mixtape, More Life. And though she opened for Bruno Mars on his 24K Magic World Tour, it was "I Am," which she co-wrote and sang for Kendrick Lamar's soundtrack album for Black Panther, that made her part of a global phenomenon.
She's only sold over 200 million records and was named the RIAA's Top Certified Artist of the Decade, as well as Billboard's Top Female Artist of the Decade, 2000-2009. The first solo artist to debut their first seven studio albums at number one on the Billboard 200, she's taken home a whopping 32 Grammy Awards.
Icons & Megastars
She's one of Spotify's most streamed female artists of all time, and the most subscribed to female artist on YouTube. Winner of two Grammys, one for 2018's "Sweetener" and another for "Rain On Me" with Lady Gaga, she holds multiple Guinness World Records. Check her out next year as Glinda in the film adaptation of Wicked.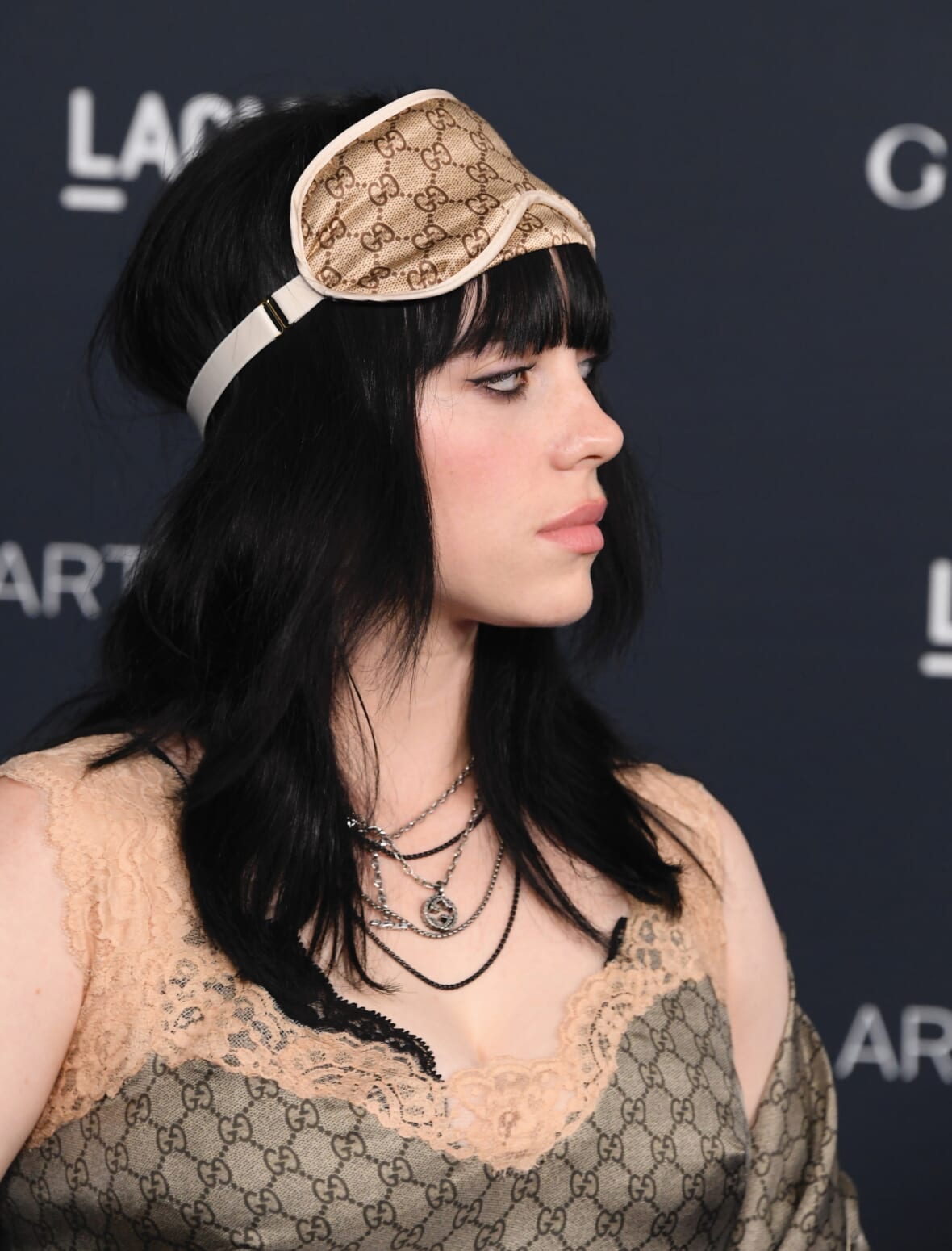 Her first studio album, 2019's When We All Fall Asleep, Where Do We Go?, quickly became one of the year's best-sellers, along with the single "Bad Guy." In her short career she's already won seven Grammys, and both a Golden Globe and an Oscar for her James Bond song, "No Time to Die."
Her fifth studio album, last year's Crash, is her most commercially successful to date, landing in the top ten in both New Zealand and the US, and topping charts in Australia, Ireland and the UK. The 30-year-old solo artist has been co-writing for years with people like Iggy Azalea, Selena Gomez, Shawn Mendes and Camila Cabello, and Sigala and Rita Ora.
With over 40 million records sold, 13 Grammys, two Golden Globes and a nomination for her Top Gun: Maverick theme, "Hold My Hand," her Chromatica Ball tour took in $112.4 million, making her the highest-grossing female artist of the year. Don't miss her next year opposite Joaquin Phoenix in Joker: Folie à Deux.
The 2019 Grammys marked her arrival with two awards, one for Best New Artist and one for Best Dance Recording for her Silk City collaboration, "Electricity." Her second album, Future Nostalgia earned six Grammy nods, led by the chart-topping single, "Don't Start Now." Look for her later this year in Argylle alongside Henry Cavill and Bryce Dallas Howard.
She broke the internet last year when tickets for her Eras Tour went on sale. "Anti-Hero," the number one single off of Midnights, has broken many of her personal bests, hanging in the Billboard Hot 100 for months. It's all par for the course for the winner of a whopping 12 Grammys with over 200 million records sold, making her one of the best-selling musicians in history.
Sure, the Super Bowl is the biggest game of the year, but at halftime she proved that her game is bigger. Nine Grammys, 14 number one singles, 32 in the top ten in the U.S. and the wealthiest female musician with a net worth of $1.4 billion makes her royalties from "Lift Me Up," her Black Panther: Wakanda Forever single, mere pocket change.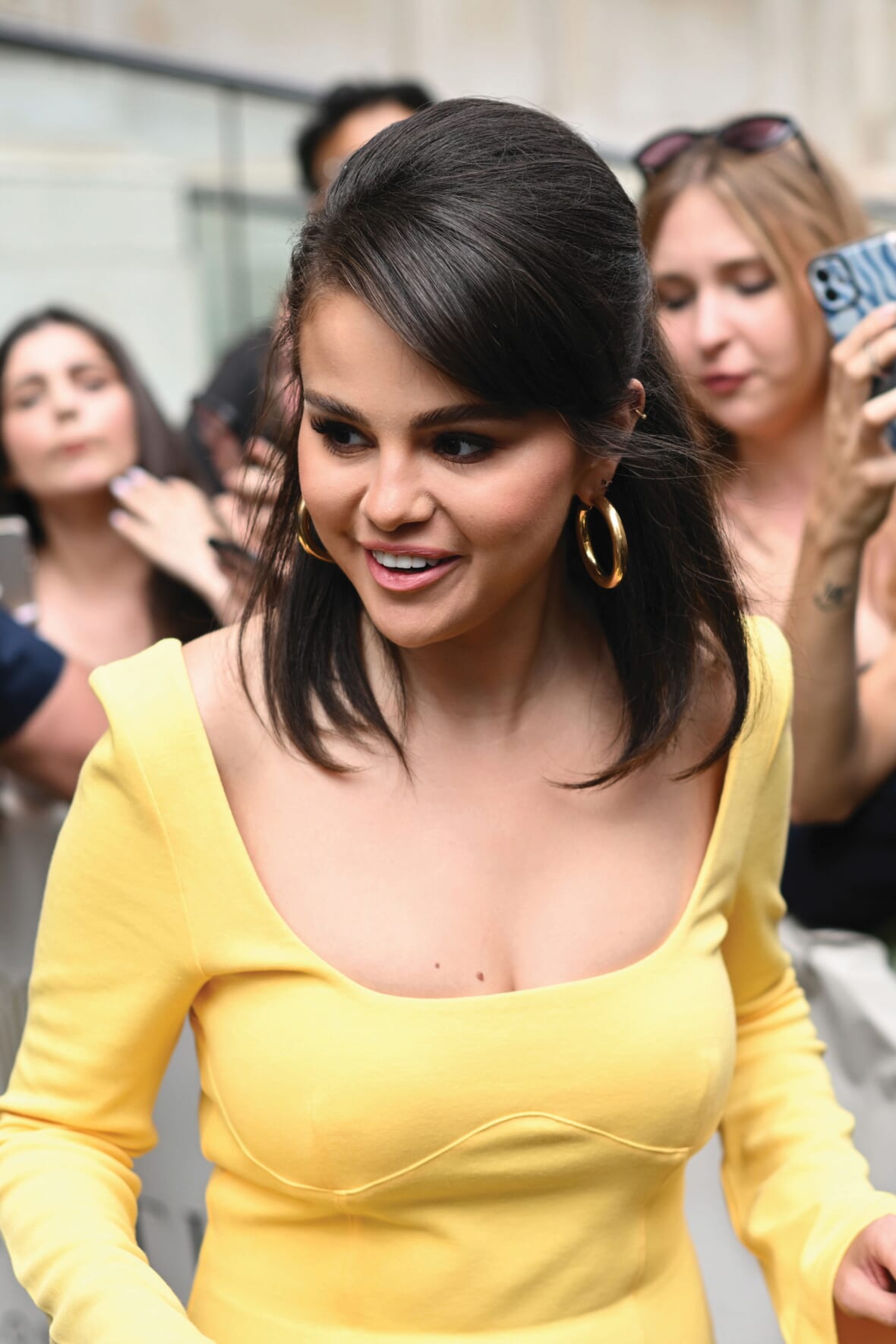 She's come a long way from Barney & Friends, receiving a Golden Globe and Emmy nomination for her work on Hulu's Only Murders in the Building alongside Steve Martin. A former Billboard's Woman of the Year and the most followed woman on Instagram, Gomez was named one of Time magazine's 100 most influential people in the world.
There can only be one "Queen of Rap," and Maxim's Creative Director is it. With more than 100 million records sold worldwide, Minaj is the first female artist to have 100 Billboard Hot 100 entries. Last year, she fogged bifocals with the video for her song "Super Freaky Girl," which debuted at number one, becoming the first song by a solo female rapper to do so in 24 years.
SOS took over the charts late last year, landing American singer / songwriter SZA atop the Billboard 200 for months. The video for her hit single, "Kill Bill," named for the 2003 Quentin Tarantino film, gets pulses pumping as the R&B singer wields a katana sword confronting a murderous ex.
She'll be rocking tennis whites in Challengers later this summer, and will slay the box office in Dune: Part Two, dropping in November. A Golden Globe and two-time Emmy winner for Euphoria, she's also the perfect face of her generation and a spokesmodel for Lancôme and Valentino.
With Fifth Harmony in her rearview, she and Sam Smith struck gold on "Dancing with a Stranger," earning her a Song of The Year nod at the Brit Awards. In 2020, she released "Diamonds" with Megan Thee Stallion for Birds of Prey: The Album, followed a year later by "Wild Side" with Cardi B cracking the top 20.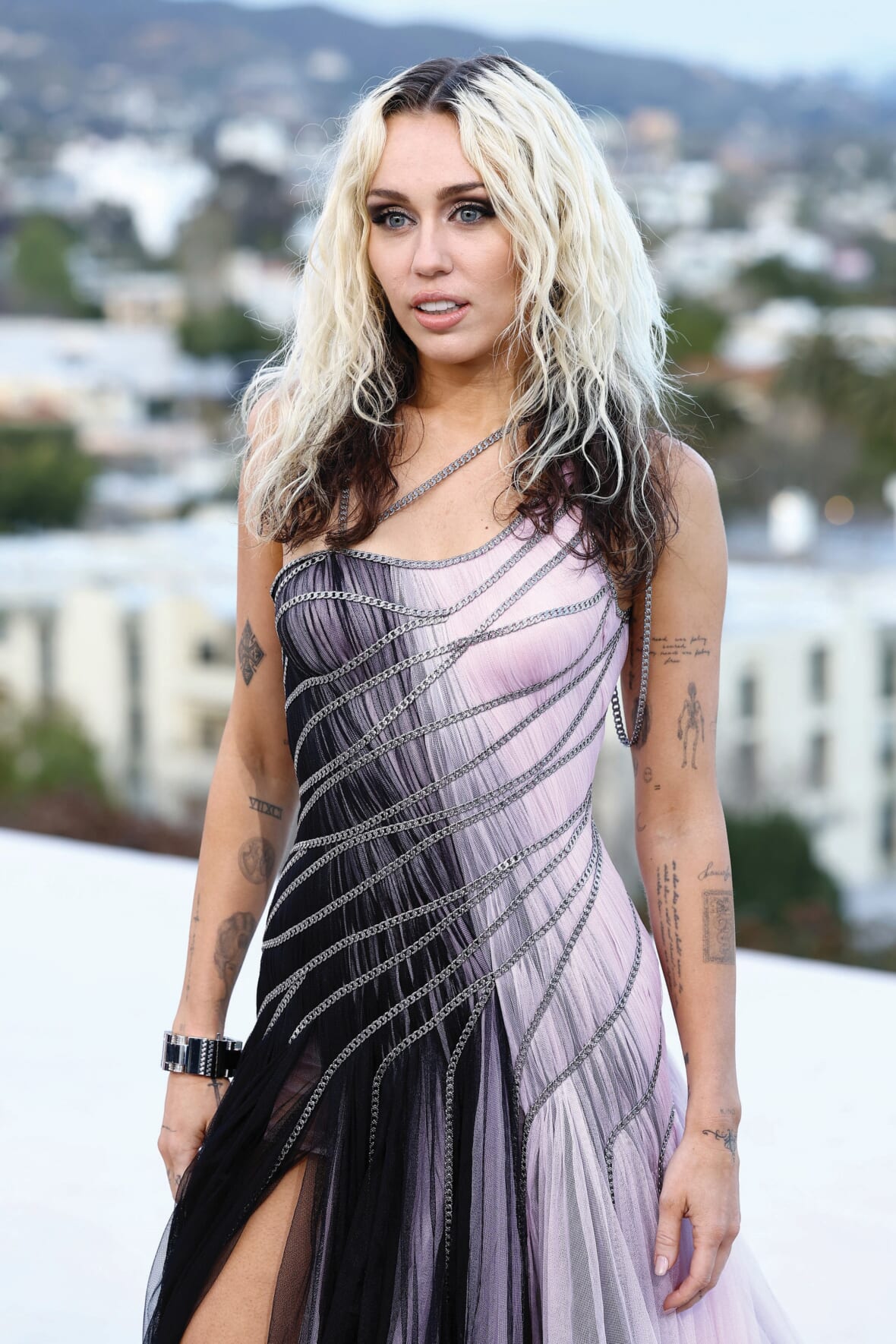 If you rang in the New Year right, you did it with Miley and Dolly Parton. Sure, Miley's pretty as a rose, but ex-husband Liam Hemsworth might tell you to mind the thorns after she seemed to have chronicled their failed marriage in her hit single "Flowers." And she appeared on Billboard's Greatest of All Time Artists chart in 2019.
Instagram Sirens
Kahealani Papke (@kvhea)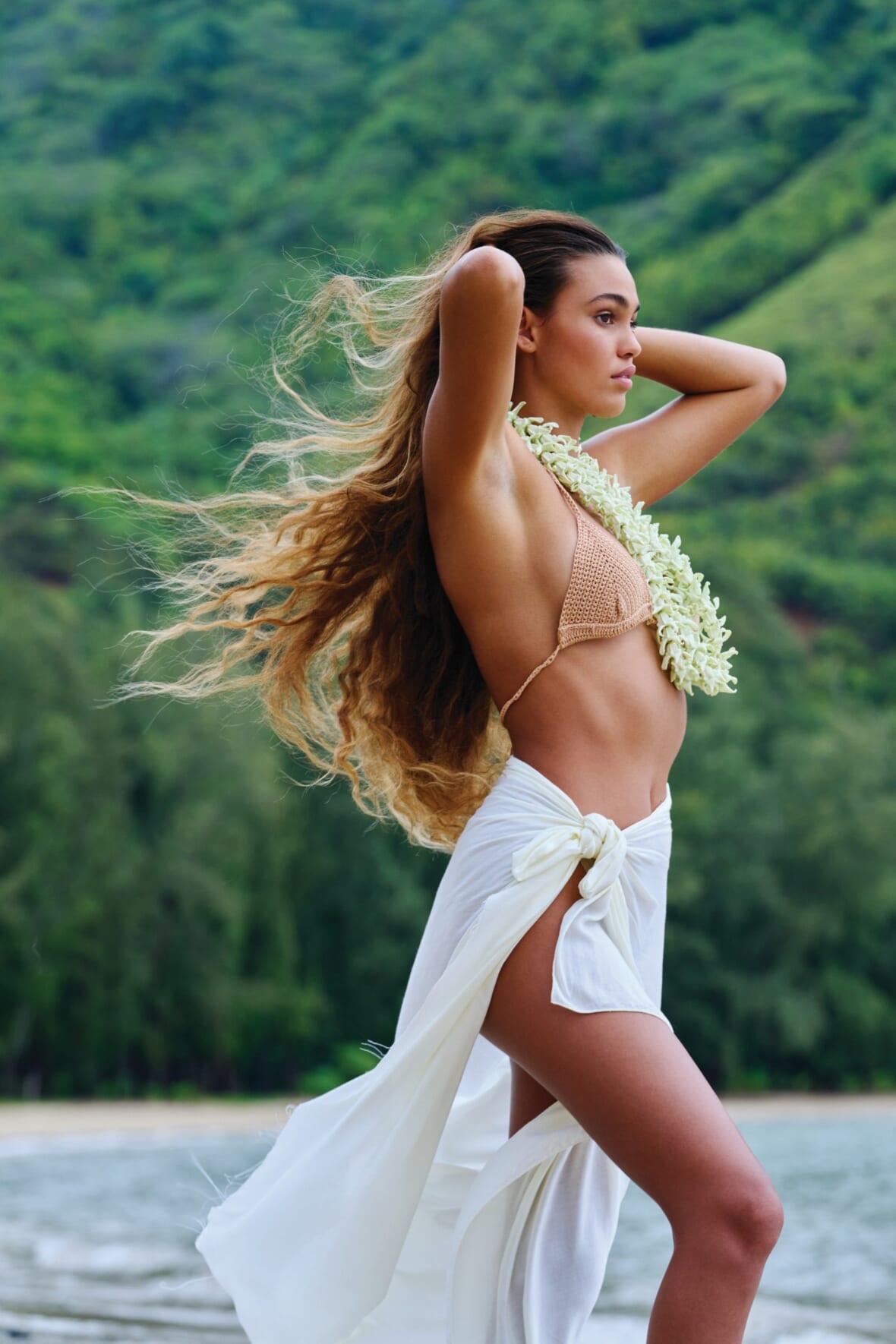 Just one look and you know there's something regal about Kahealani Papke. She's the great-great granddaughter of Tahiti's last queen, Queen Marau, making her the last Tahitian Princess. While very low-key about her royal blood, she made her official editorial debut in 2022, appearing on the cover of Evie magazine.
Sure, retired MLB slugger Jose Canseco had an illustrious career and everything, but perhaps the most impressive thing he's given the world is his daughter Josie. She's five-feet-nine-inches of pure magnificence; a sweet package of radiant blue eyes and a perfectly chiseled Venus-like body.
It's hard to comprehend a number as huge as 88.8 million, but it's the number of fans the 22-year old TikTok star has on the platform. And with a whopping 5.8 billion likes and millions more followers on other platforms, she's rightfully earned the title of world class influencer.
Gen-Z cool-girl Emma Chamberlain made a name for herself on YouTube where she racked up 12 million subscribers and over 1.5 billion views, and her career is just getting started. She's the new face of Lancôme, and recently signed a major deal with Spotify for her podcast.
As far as budding Instagram sensations go, Koleen is one of the greatest. The fabulous Filipino has 1.5 million subscribers on YouTube who tune in to watch her glamorous vlogs, and another 738,000 flock to her Instagram for a glimpse inside of her flashy lifestyle.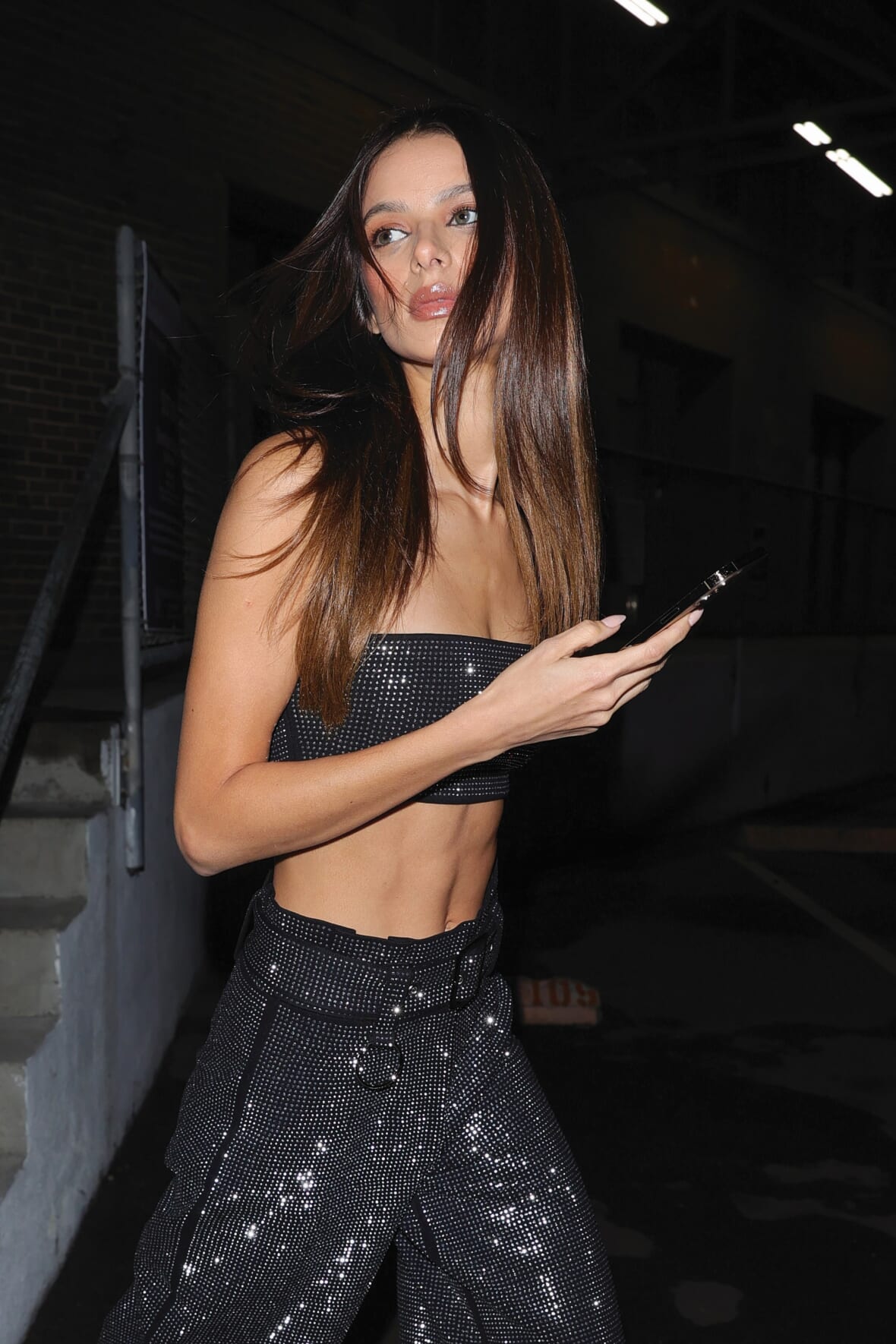 We already knew that Brazilian women are a different kind of heavenly, and Bruna Lírio is living proof of that. Green-eyed and long-legged, everything about her is lovely and mesmerizing. She's a statuesque stunner at a towering 5'10" and simply exudes chic sophistication.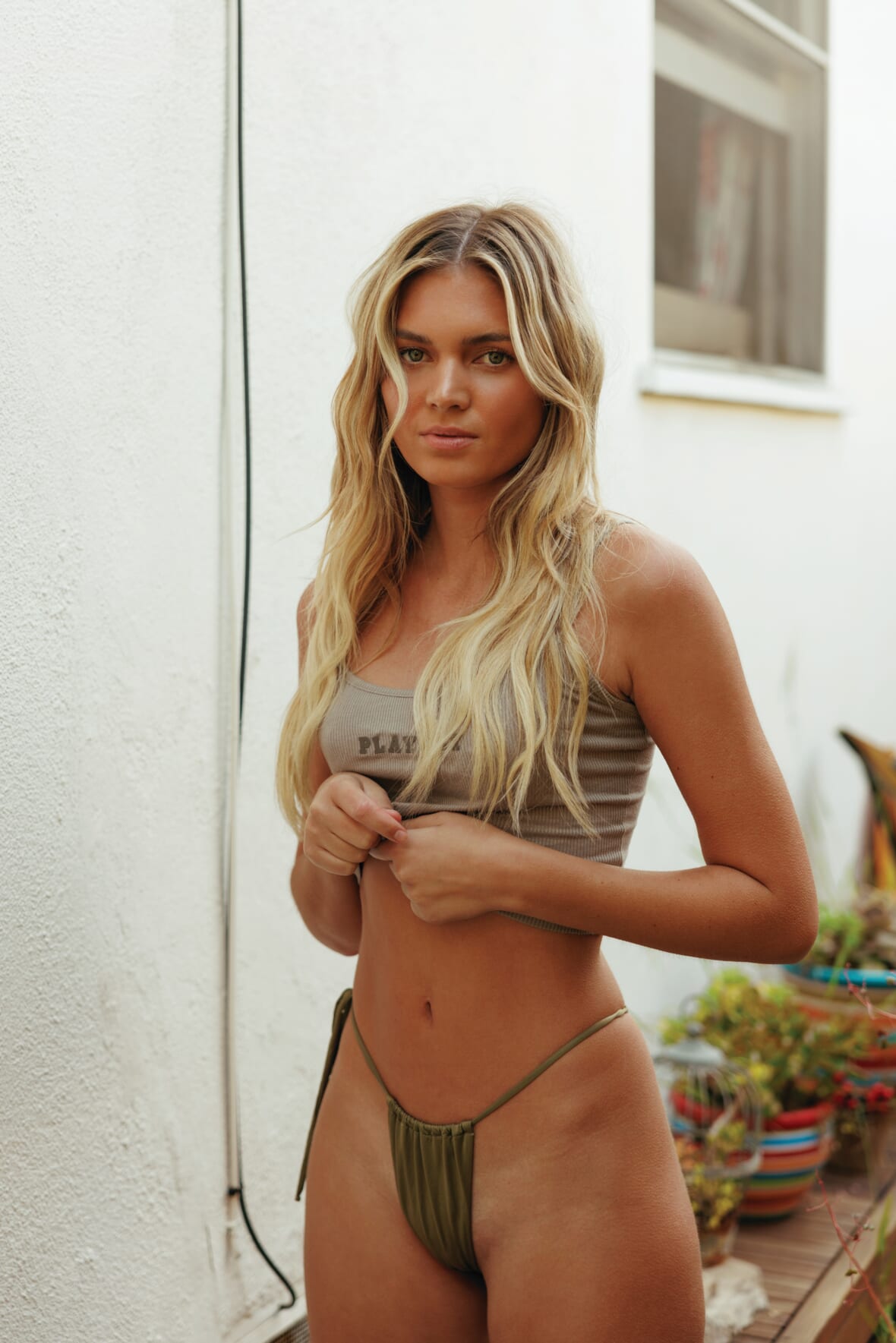 One million Instagram followers are transfixed by Ketzner's effortless beauty and incredible curves, whether she's showing off her killer physique in a bikini, lingerie set, or OOTD. Her online presence has landed her clients including Sports Illustrated, ASOS, and PrettyLittleThing.
Who's exquisite, entertaining, and one of the most successful podcasters of our time? Alexandra Cooper, natch. Thanks to an exclusive $60 million deal with Spotify, this former Division I soccer player and current host of Call Her Daddy is now the streamer's highest paid female podcaster.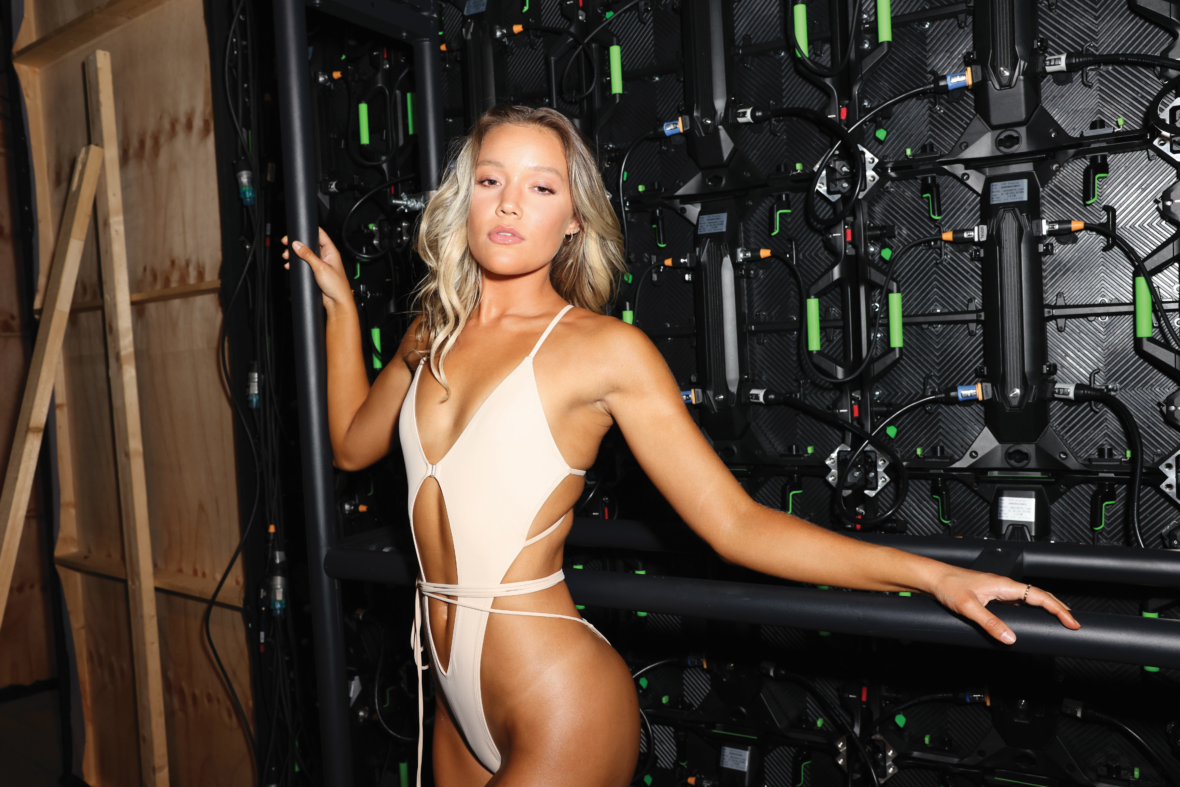 Youthful and vibrant, Olivia Ponton became a Sports Illustrated Rookie in 2022—only two short years after gaining popularity as an internet influencer in 2020. In the few short years since she's found fame, the Florida native has starred in campaigns for Victoria's Secret and graced the cover of L'Officiel.
Antonela Roccuzzo just might be the most envied woman on the planet right now, considering she's the devoted and oh-so-sexy wife of Lionel Messi, who happens to be the hottest soccer superstar in the world. And with 34 million Instagram followers, she's a whole influencer all on her own.
With stunning doe eyes and a spellbinding gaze, the 24-year old singer and social media personality is most popular for her relatable and comedic (and admittedly alluring) TikToks about dating and relationships, which have garnered her a huge following of 3.5 million on the platform.
Scarlett Leithold (@scarlett)
With an impressive 5.1 million Instagram followers, this baby-faced LA-native was scouted at an airport at age 14. Now signed with Next Models, she actually found fame another way: when Justin Bieber (of course) posted a picture of the angelic beauty on his Instagram.
Model Citizens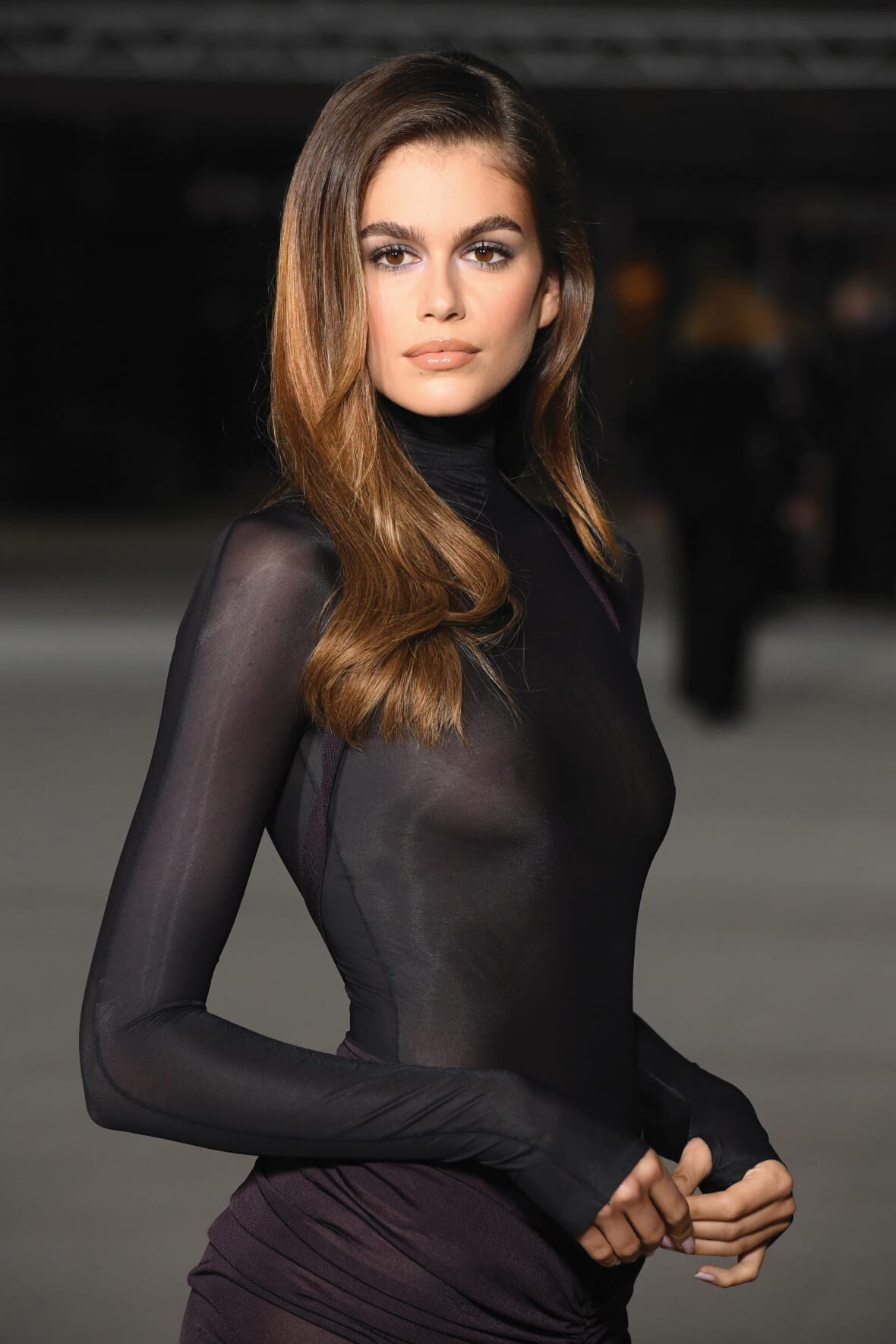 If you think this gorgeous face looks familiar, it's because she's the daughter of the one and only Cindy Crawford. Luckily, Cindy's otherworldly genetics were passed down from mother to daughter, and the 21-year old was named Model of the Year at the British Fashion Awards at the young age of 17.
With a mother like Kate Moss, it's only natural that Lila is one of the most beautiful women in the world and dove right into modeling. She's clearly following in her mother's footsteps and appeared in Calvin Klein's Fall 2022 campaign 30 years after Kate's career-making ads with the company.
Based on her elegant features, icy blue eyes, and the fact that Heidi Klum is her mother, it sure seems like Leni Klum won the genetic lottery. Naturally, she's blossomed into the modeling world and has already worked with labels like Dior Beauty, Dolce & Gabbana, and Intimissimi by the young age of 19.
Vittoria Ceretti (@vittoria)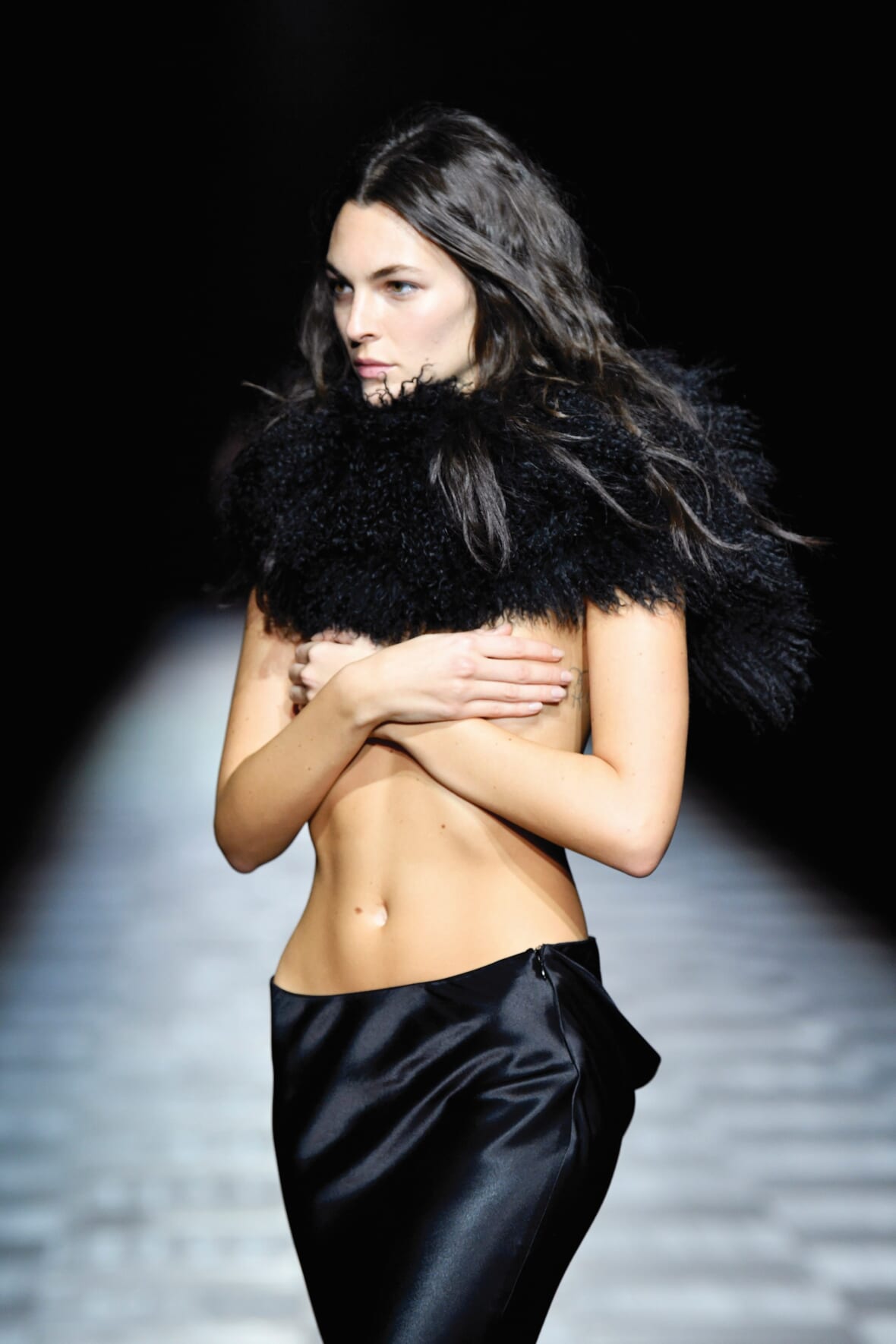 Originally hailing from Brescia, Italy, this timeless green-eyed knockout has been in the modeling business for over a decade, and has worked with the likes of Chanel, Prada, Versace, and Fendi. In fact, she's so popular, it's been reported she's one of the most searched for models on Models.com.
With 1.6 million Instagram followers and counting, this social media sensation is a 2023 Sports Illustrated Swimsuit Rookie. Signed to powerhouse agency IMG, the Arizona native has worked with brands including Marc Jacobs, Levi's, Kate Spade, Reebok and Coach. She's also a mental health advocate dedicated to improving the world and has been called a "beacon of positivity."
Not long after making her high-fashion debut, the South Sudanese model was named one of Time's "Most Influential Teens of 2018." Her rise to fame is inspiring: she spent her childhood in Kenya's Kakuma refugee camp, and went on to forge an incredible career for herself.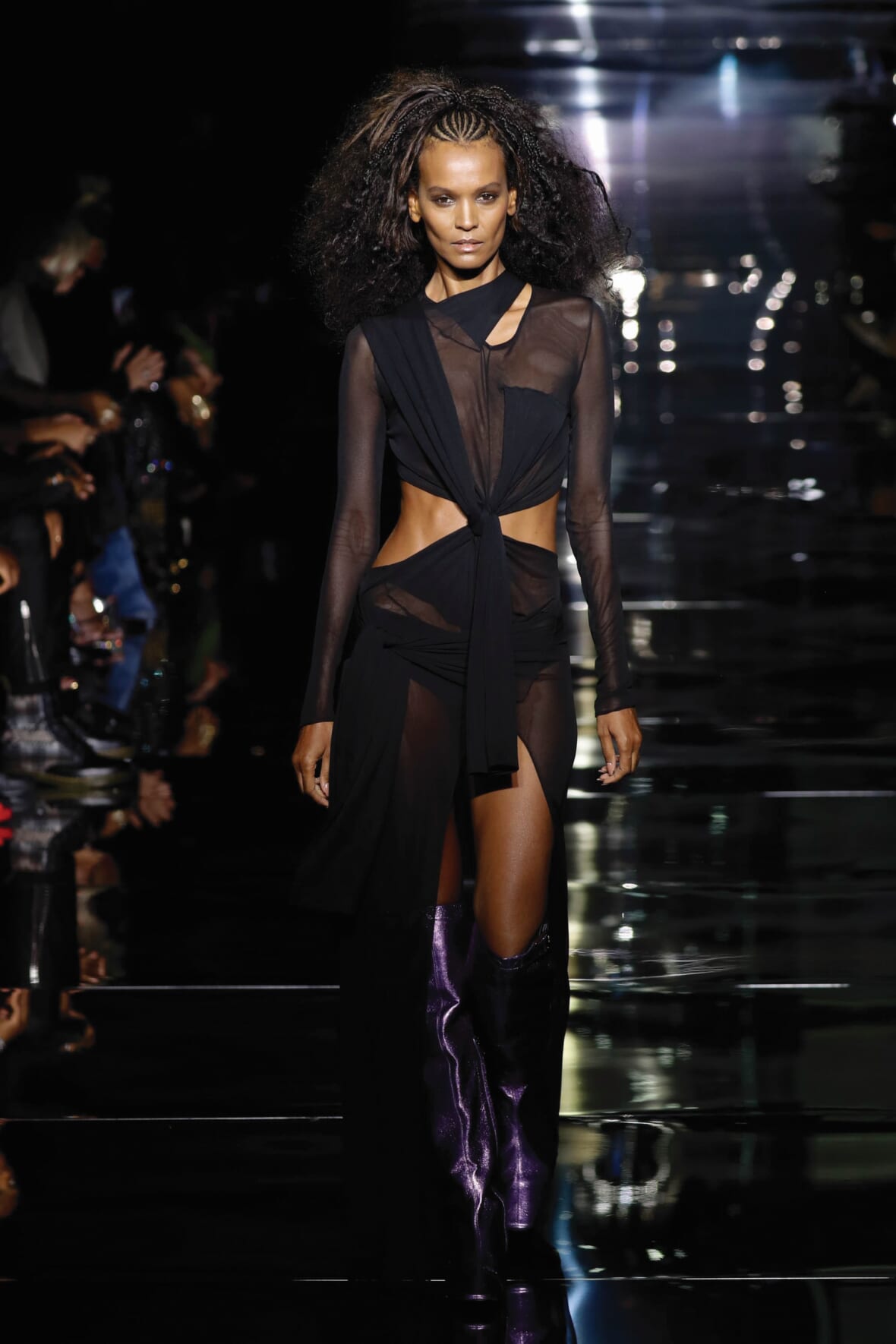 She found fame as a model over two decades ago, and Liya is still going strong, shooting campaigns for the likes of Louis Vuitton and Prada. But that's not all—she's also a former Goodwill Ambassador for Maternal, Newborn and Child Health for the World Health Organization.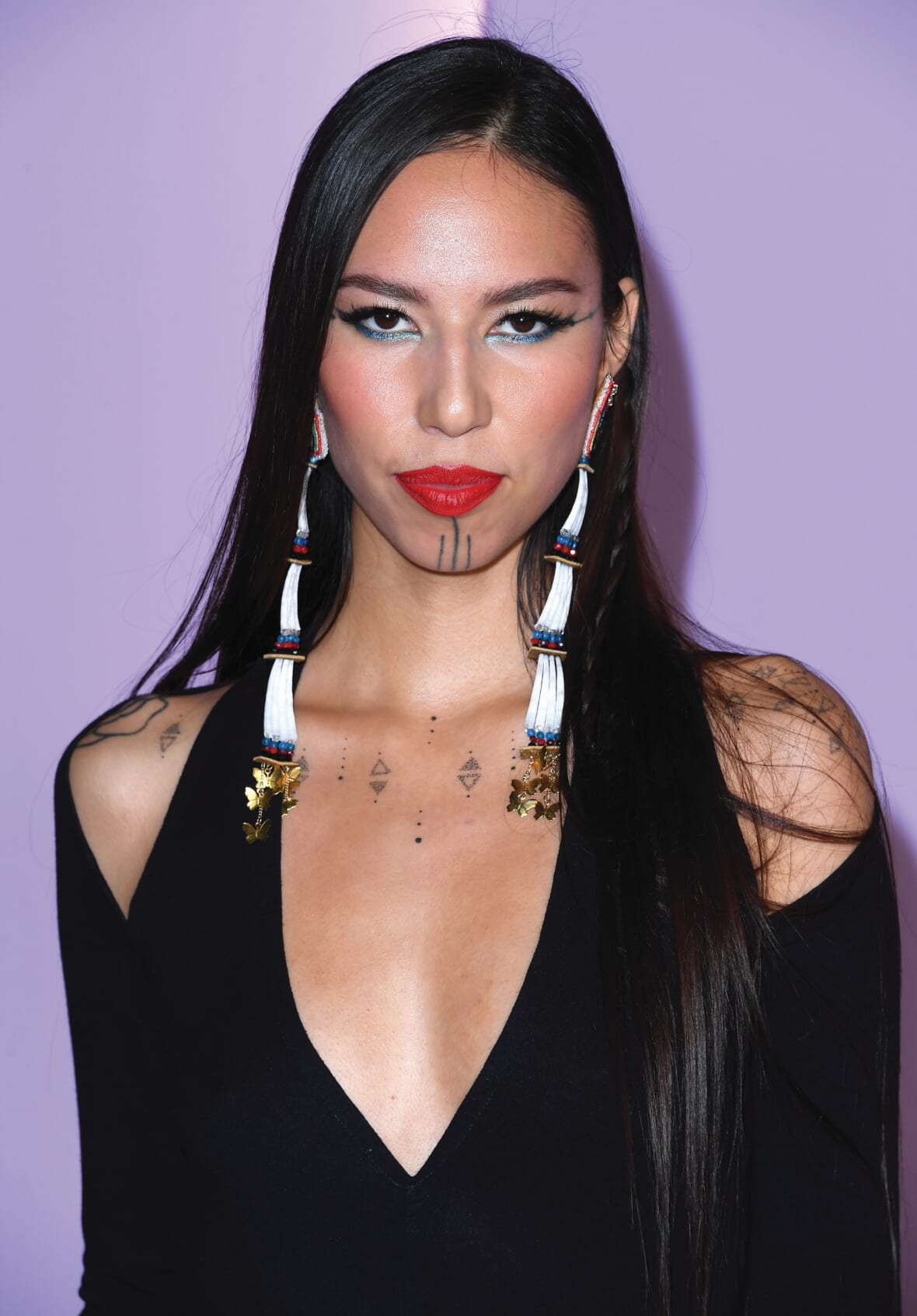 One of the only models who proudly wears her indigenous identity, she's a member of the Hän Gwich'in and Sičangu/ Oglala Lakota tribes. Her passion for representation got her scooped up by industry powerhouse IMG and on Forbes' 30 under 30 list—all by the age of 21.
Once touted as the "Future of Japan," she's one of the most followed and influential personalities in the country, boasting a colossal audience of 7.5 million on Instagram, who no doubt follow for both her beauty and her sweet and bubbly personality.
This stunner isn't just the daughter of Rolling Stones' rocker Mick Jagger and model Jerry Hall—she's a full-fledged model with a very impressive career. The 31-year old has worked with major labels like Chanel, Mugler, and Versace, and in 2009, was named Model of the Year at the British Fashion Awards.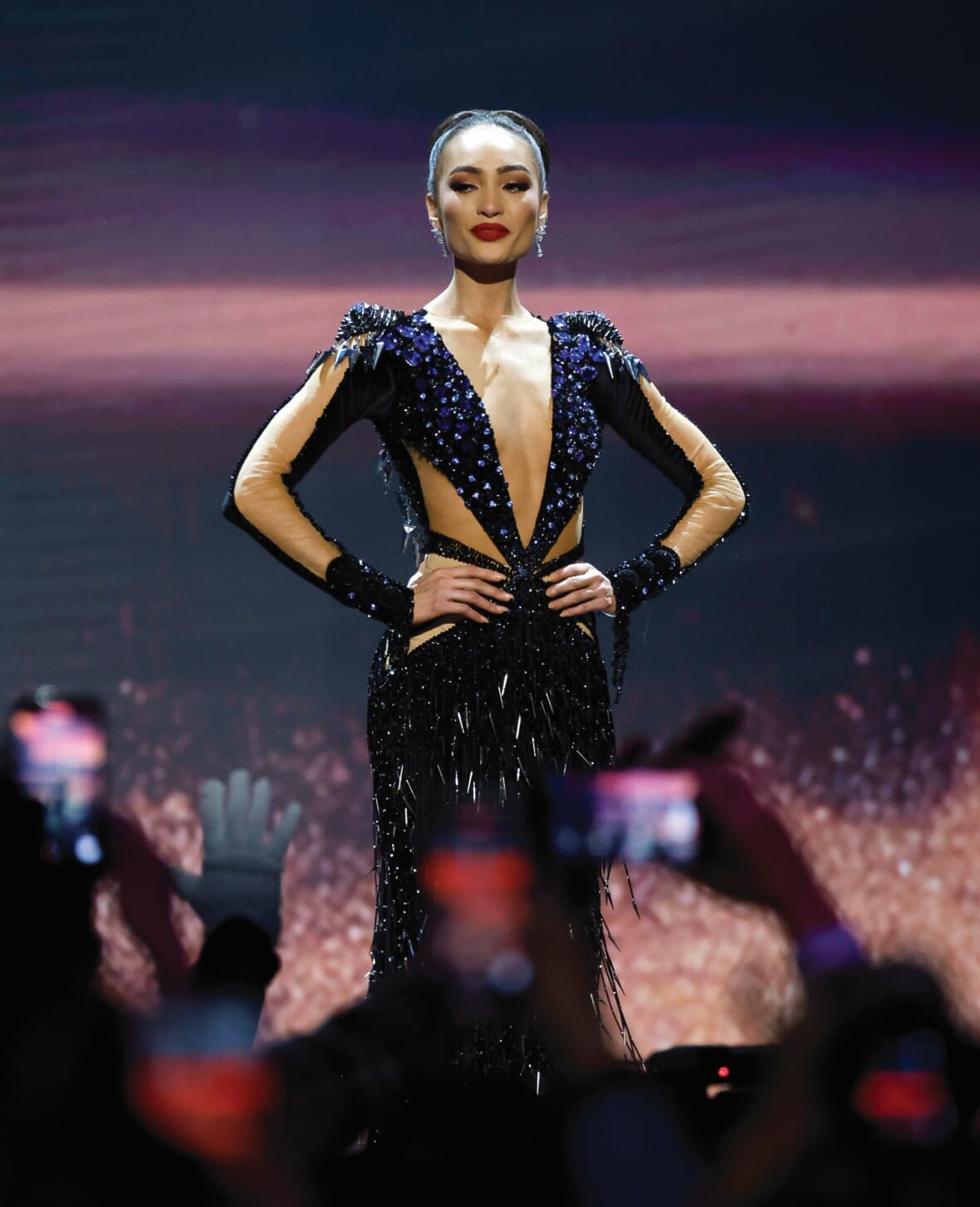 Congratulations are in order for the new Miss Universe, who happens to be the first Filipino-American to ever win Miss USA—the title she was crowned before winning Miss Universe. She also made the good ol' U.S.A. proud by being the first American to win the Miss Universe title in ten years.
A true veteran of the industry, the Weifang, Shandong, China native was the first Chinese model to grace the cover of Vogue, as well as star in a Valentino campaign. And with a face as cherubic as hers, it's no wonder she's one of the most in-demand Chinese models of all time.
When she won the title of Miss Universe in 2021, the Indian pageant queen brought the coveted crown home to India for the first time in 21 years and was the third Indian woman to be crowned Miss Universe. With her breathtaking almond eyes, it's easy to see why she won.
Having been on the cover of 12 different editions of Vogue, the Dutch-born, African-Arabic model is an industry icon. Known for her creamy bronze skin and piercing brown eyes, she's walked the runway and starred in numerous advertising campaigns.
Her youthful glow and delicate, fairy-like features have landed the alluring Brazilian beauty high profile clients like Dior, Fendi, and Victoria's Secret—and now, she's also the face of her own swimwear brand, Mello The Label.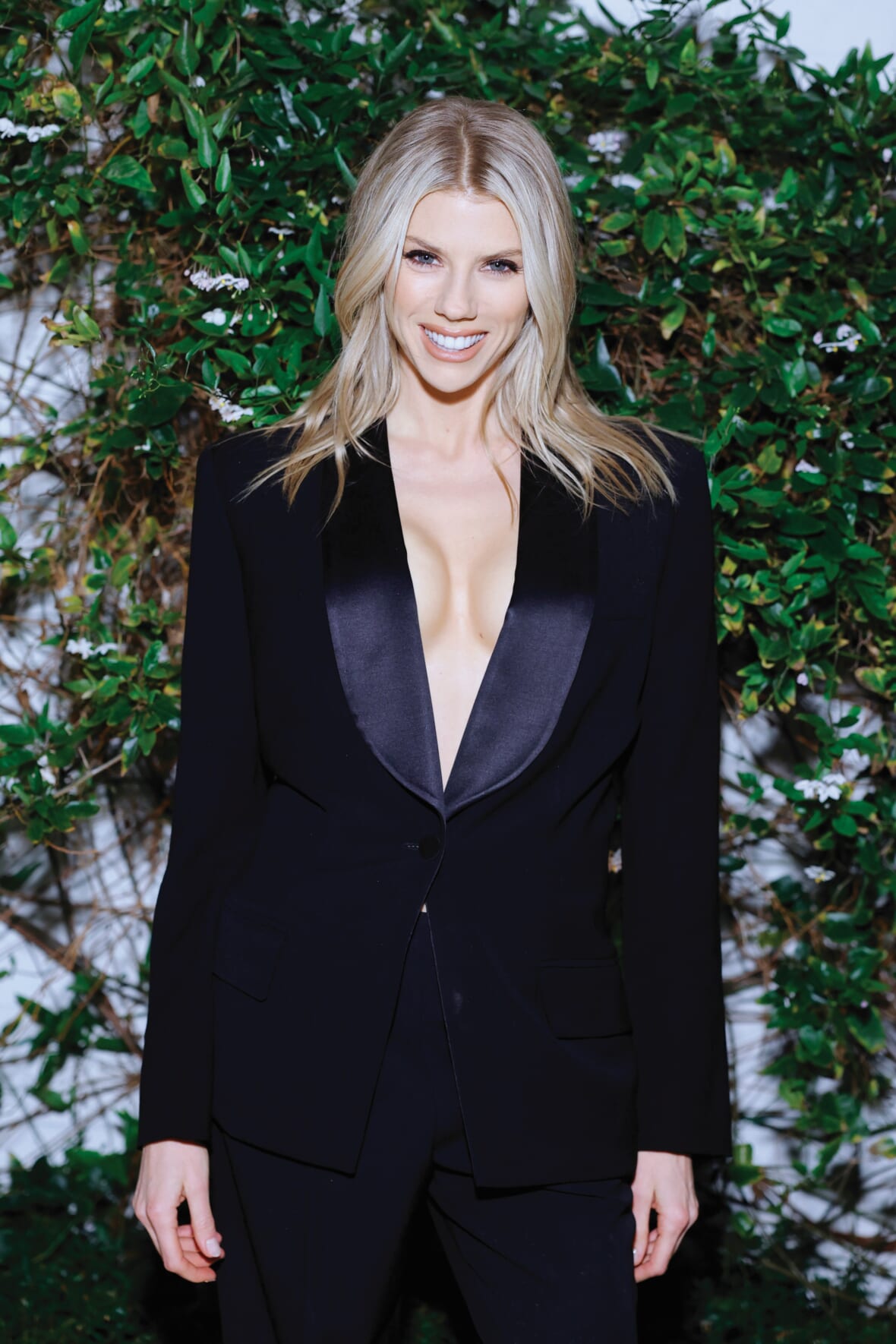 She built up her name on Instagram with eyepopping posts that heat up the screen, though most will recognize her from a particularly saucy Super Bowl ad. However, what truly sets the 5'7" temptress apart from the rest is her loving heart.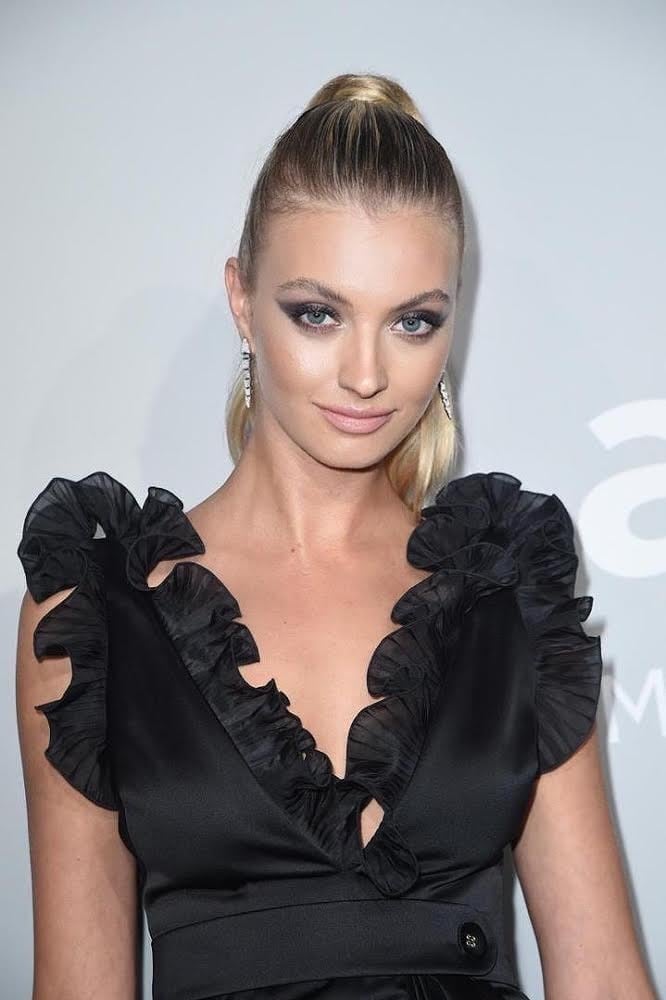 This German megababe is staying busy these days gracing the covers of magazines like international issues of Harper's Bazaar and Vogue, and she deserves every bit of her well-earned popularity. Her doll-like features are utterly mesmerizing.
Maxim Cover Squad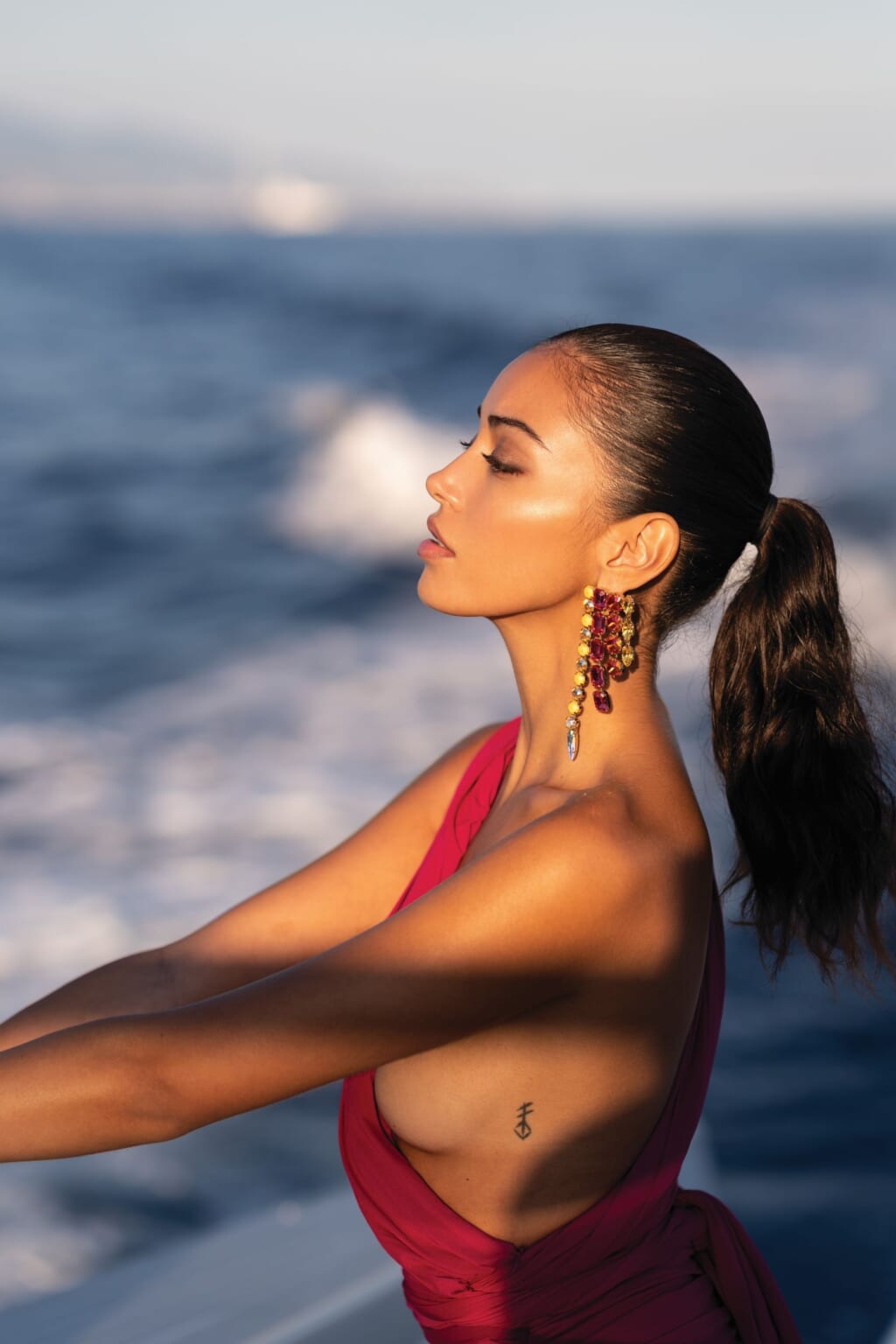 For Maxim cover star Cindy, fame came overnight in 2015 when Justin Bieber posted her picture on his Instagram with the simple four-word caption: "Omg who is this!!" While we have The Biebs to thank for introducing the Spanish stunner to the world, Cindy gained the rest of her popularity on her own with her captivating beauty and sensational physique.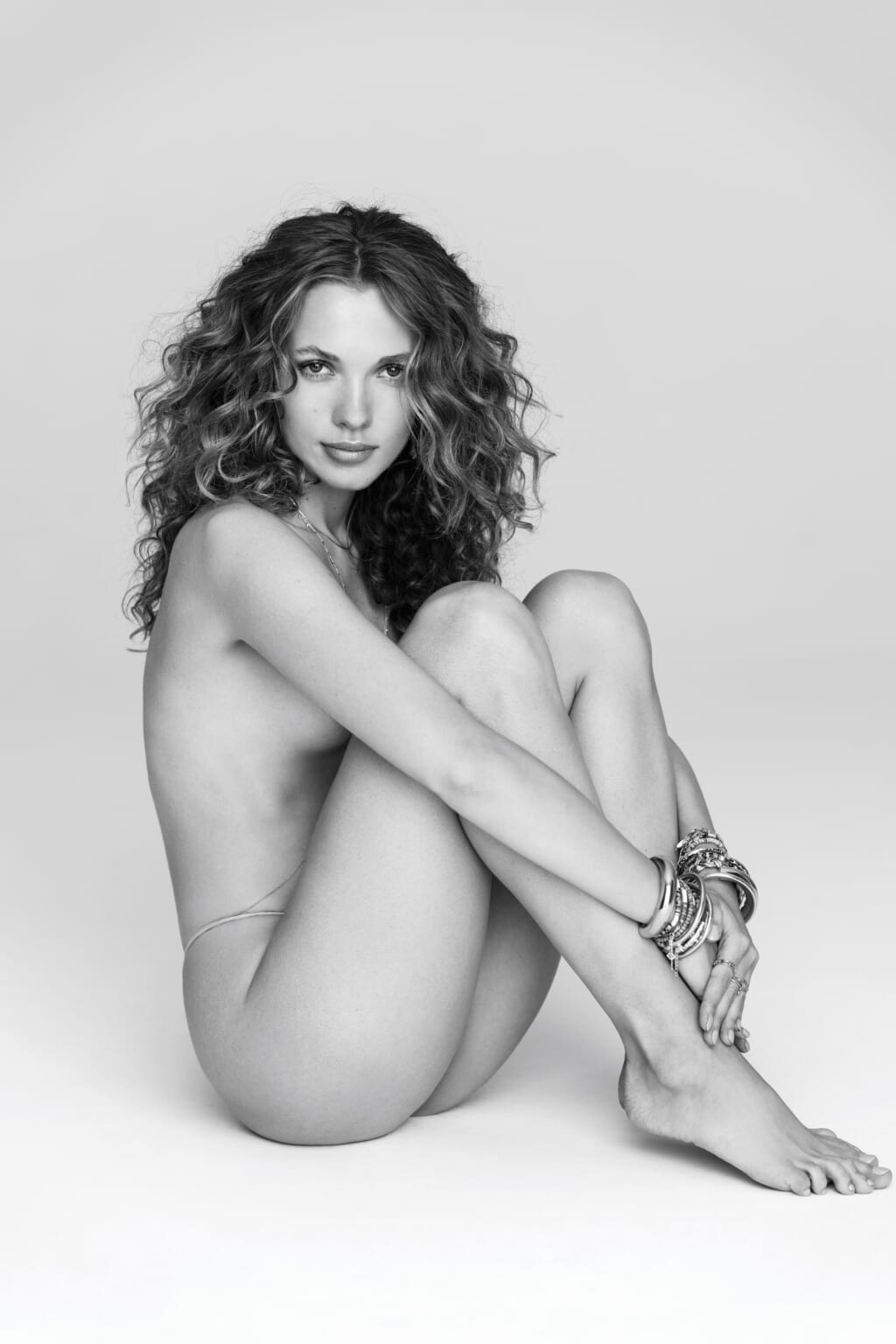 A bewitching combination of beauty and brains, the leggy Ukrainian supermodel with thick amber curls and irresistibly snatched waist was on track to becoming an engineer if modeling wasn't her destiny. Maxim's March/April 2022 cover model was discovered at 18 while attending university, and only began modeling once she had her degree under her belt.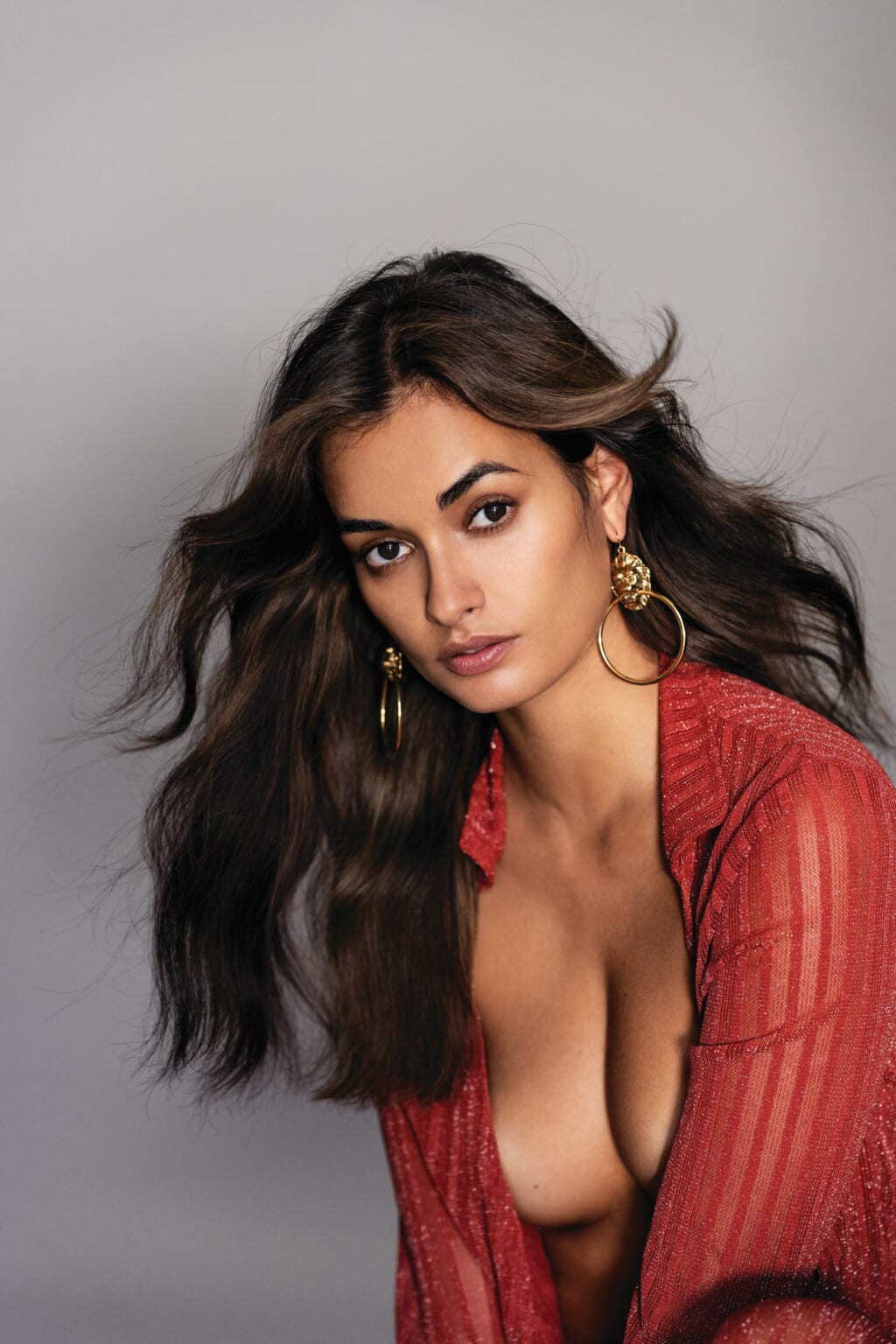 The dog-eat-dog world of modeling was no match for Maxim's 2022 September/October cover girl's sultry gaze and irresistible charm. The Brazilian native moved to New York in 2014 where she signed with IMG and made her fashion week debut with Dolce & Gabbana, and in 2017, made her way to Shanghai to walk the runway for Victoria's Secret.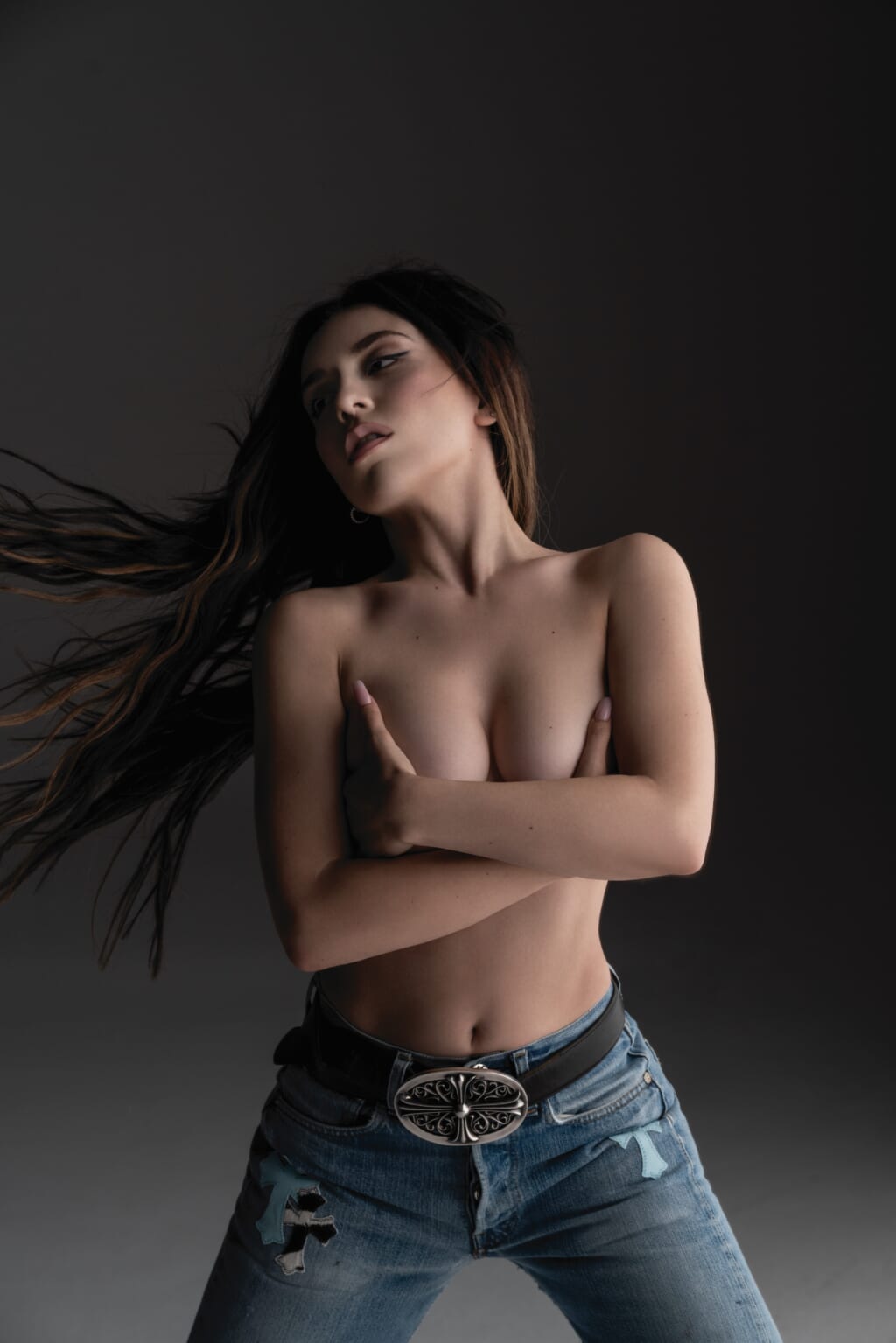 Relatively new to the limelight, Maxim's 2022 November/December cover star exploded onto the scene in 2018 with her breakout hit "Sweet but Psycho" off her first album, Heaven & Hell. If the first is any indication, she's on her way to even bigger stardom with her second album Diamonds & Dancefloors that just came out in January.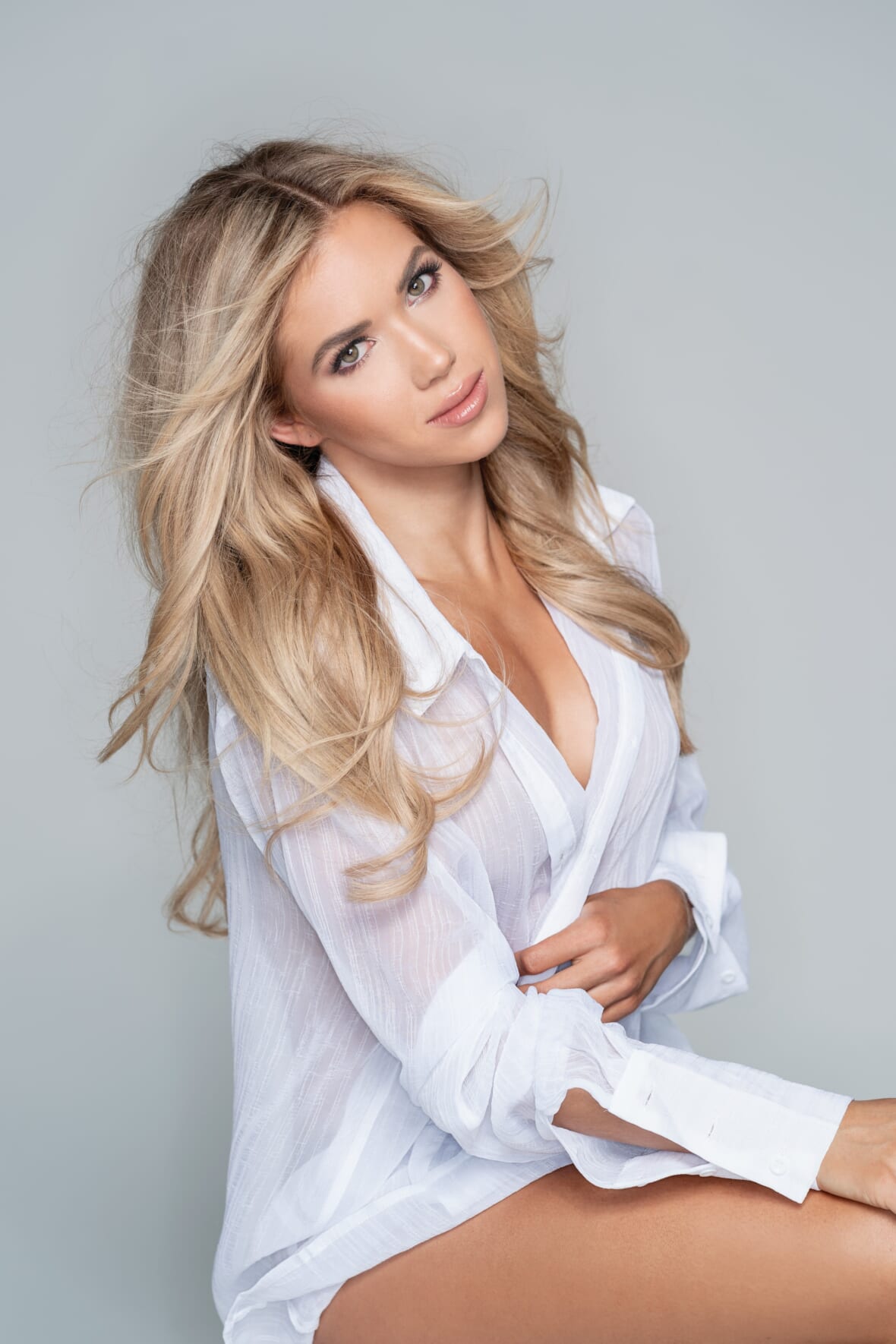 She's the heiress to the Kansas City Chiefs dynasty and the ultimate southern beauty who embodies her name to a T; a magical amalgam of perfectly-coiffed blonde tresses and perfect poise. Not only was she Maxim's 2023 March/April cover star, she's also a philanthropist and a pageant queen who was crowned Miss Kansas USA in 2021.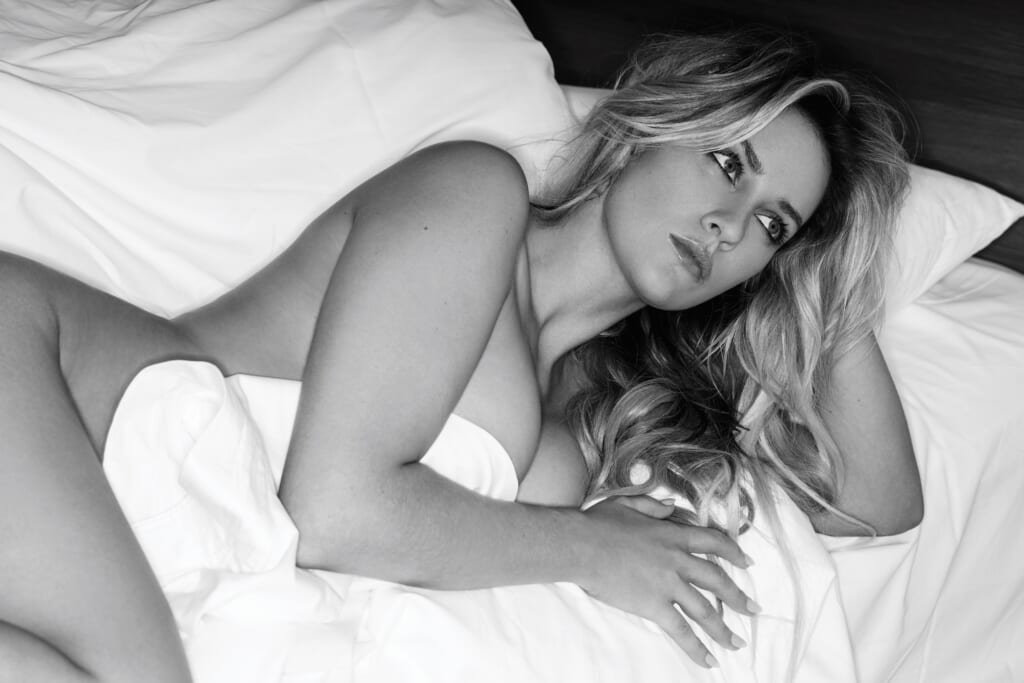 The sultry golf goddess and former Maxim cover star was crowned the sexiest woman alive when she topped the Maxim Hot 100 last year, and one look at her Instagram proves she's only getting hotter. And much to the delight of her followers, she just launched an OnlyFans-inspired subscription-based website called OnlyPaige.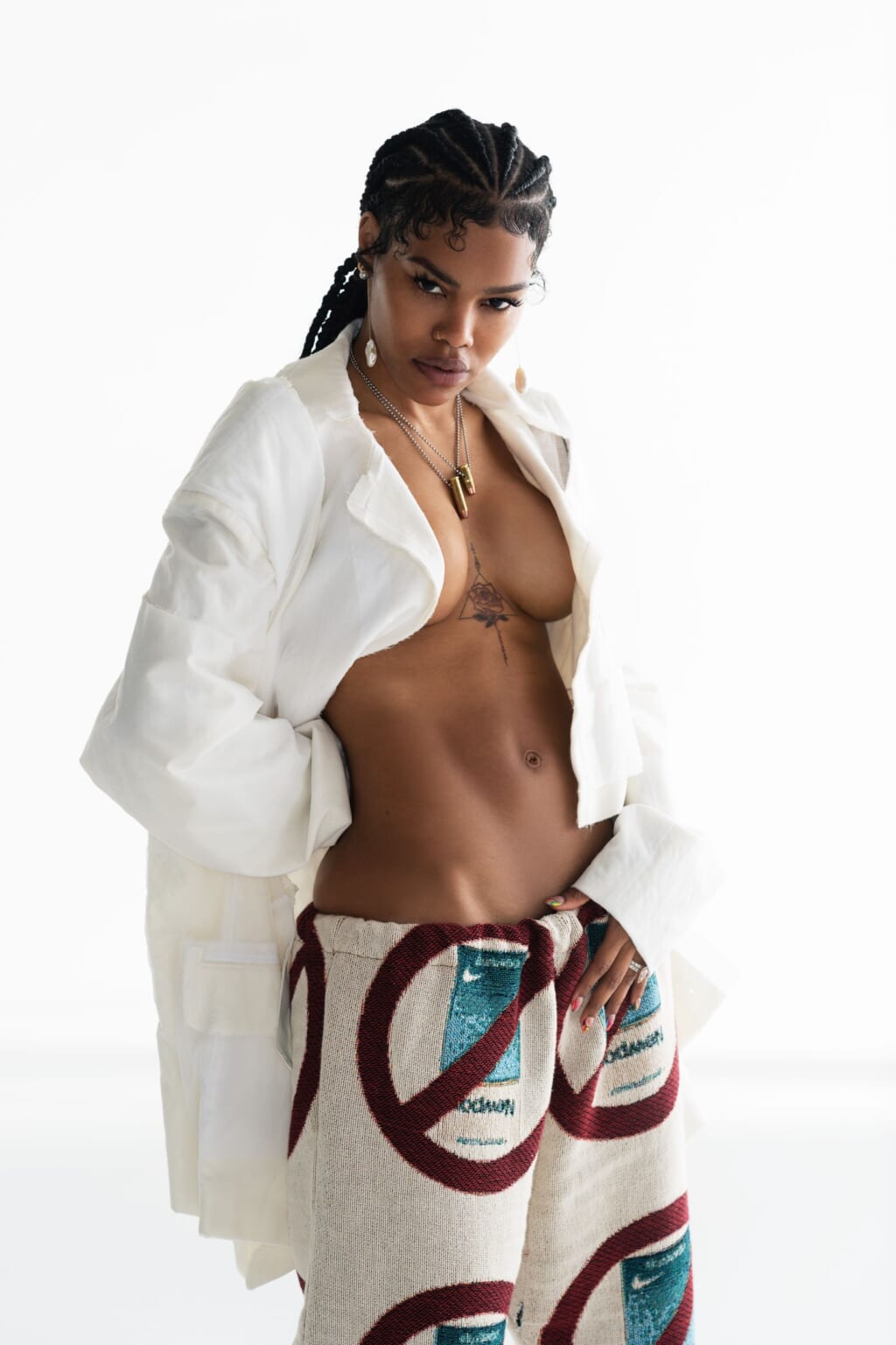 The breakout actress-dancer-choreographer-director-recording artist extraordinaire topped the 2021 Maxim Hot 100 list, and clearly for good reason. With her show-stopping looks combined with her success across the entertainment industry, it was a long time coming. "I've followed Maxim for a long time and I've always felt like I should be on the cover," as she put it.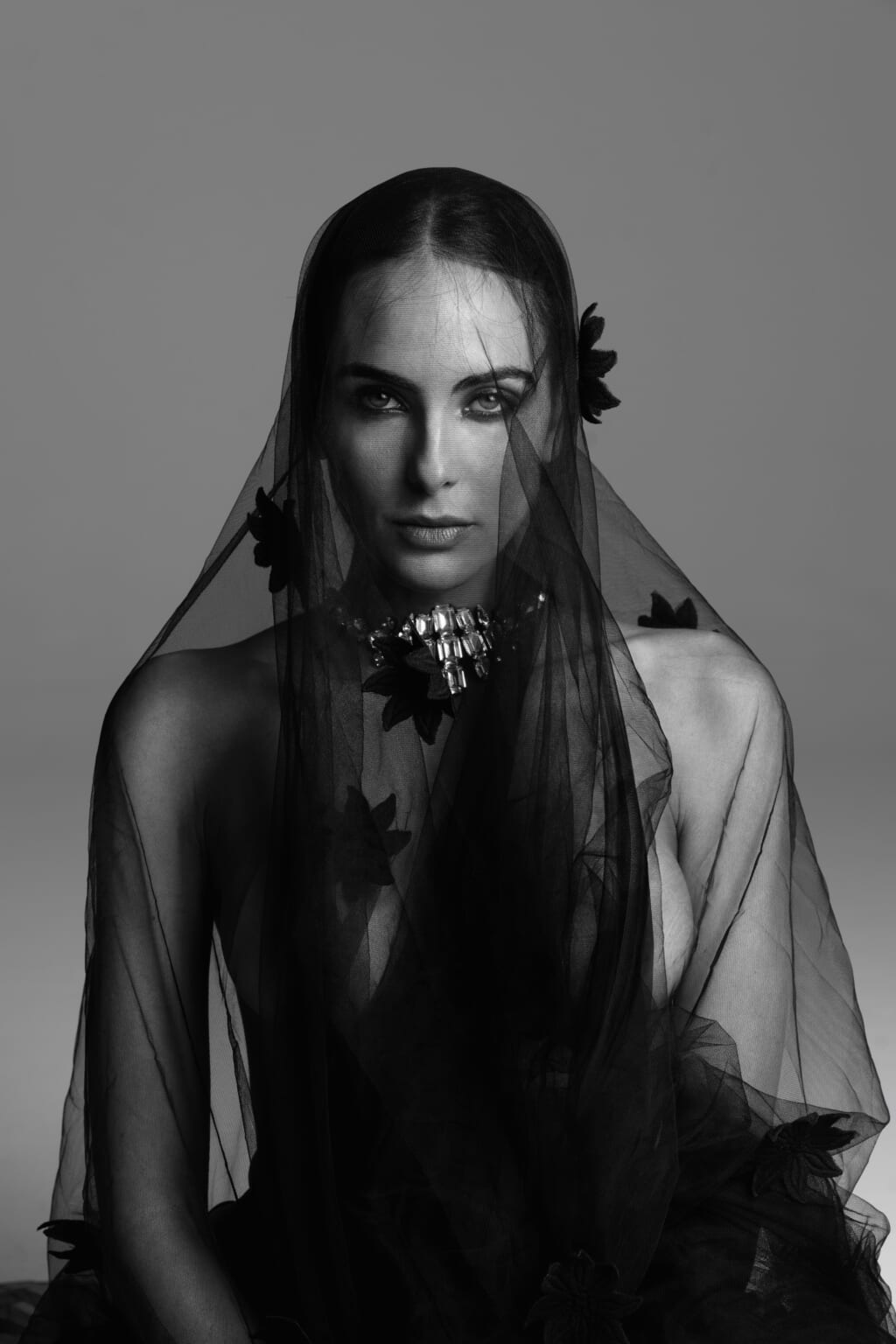 Colombia is well known for its jaw-droppingly gorgeous women, but Daniela Botero is on another level. The Latina bombshell and Maxim's 2022 May/June cover model is a true renaissance woman with a laundry list of talents. She's a seasoned model, actress, mother, and powerful businesswoman with an organic skincare line on the horizon.
Fit & Fabulous
If being gorgeous was an Olympic sport, Austrian athlete Ivona Dadic would win the gold. But in the world of sports that actually exist, she placed eighth in the Women's Heptathlon at the 2020 Tokyo Olympics, and will go for the gold in the 2024 Olympics in Paris.
A personal trainer since 2008, she's the hottie with a body and the co-founder of Sweat and co-creator of High Impact with Kayla. Judging by her 15.5 million followers on Instagram, her signature workouts are a big hit and have inspired millions of women to get into shape.
The pro surfer with the immaculate beachy vibes has spent nearly her entire life chasing waves off the North Shore of Oahu—and it shows. After winning her first surf competition at the age of six, she nabbed the Triple Crown Rookie of the Year Award at 16.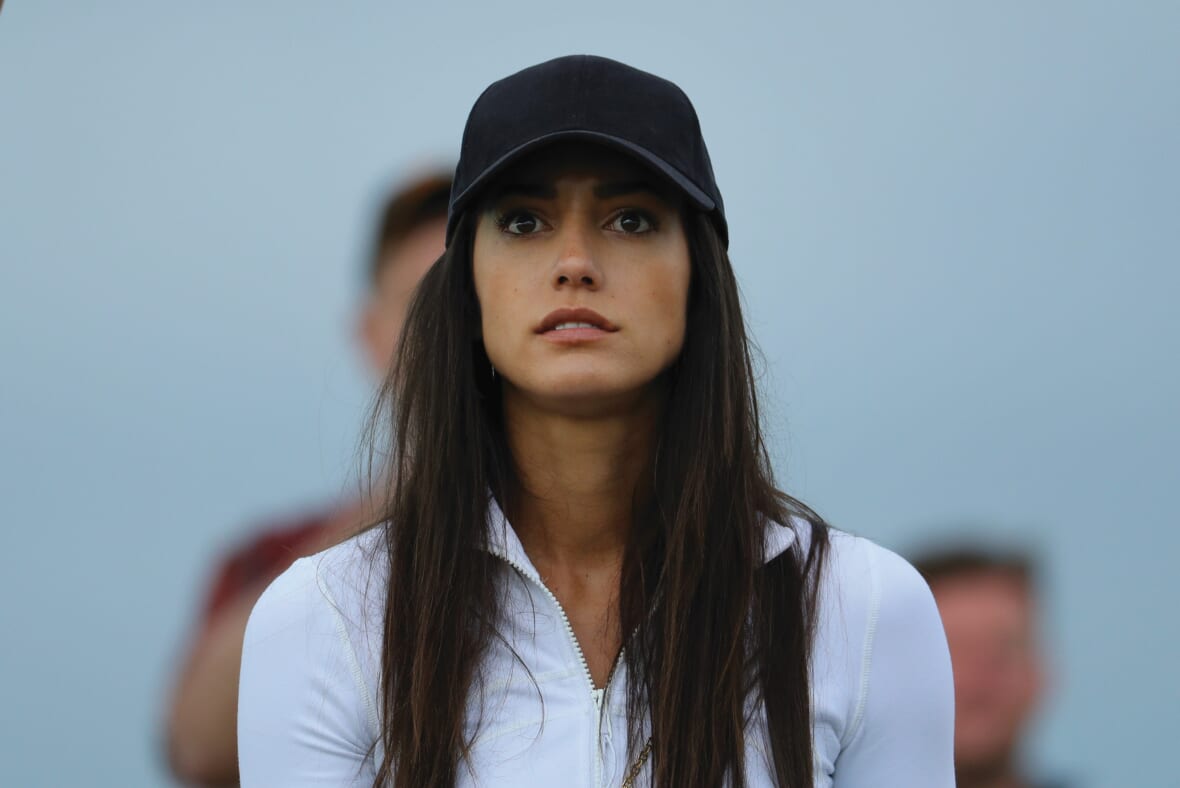 American track and field athlete Allison Stokke had a majorly successful collegiate pole-vaulting career, and worked with fitness brands including GoPro, Nike, and Athleta. And aside from being a super-fit athlete and overall megababe, she tied the knot with pro golfer Rickie Fowler in 2019.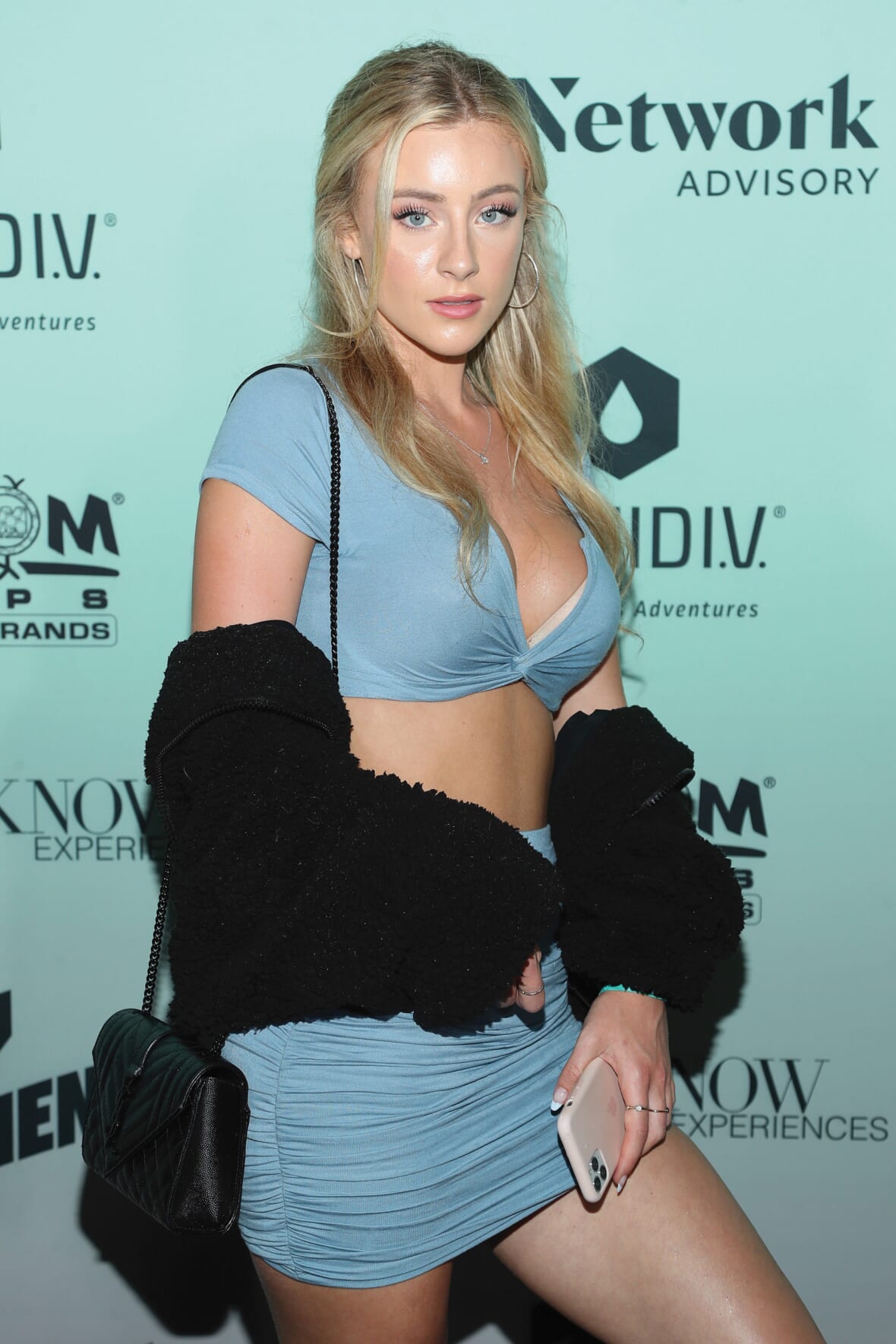 With nearly 6 million Instagram followers, the peachy Keech is a fitness influencer nonpareil at the tender age of 23, known for her self-described "hourglass abs." Nor is she just a pretty face. As the California native likes to say, "A healthy booty starts with a healthy mind."
With a nickname like Lolo, you just know she's cool. The 40-year-old Olympic hurdler and bobsledder is the self-proclaimed "Charles Barkley of The Olympics." She finished fourth in the 100-meter hurdles at the 2012 Olympics just one year after having spinal surgery, which proves she's absolutely unstoppable.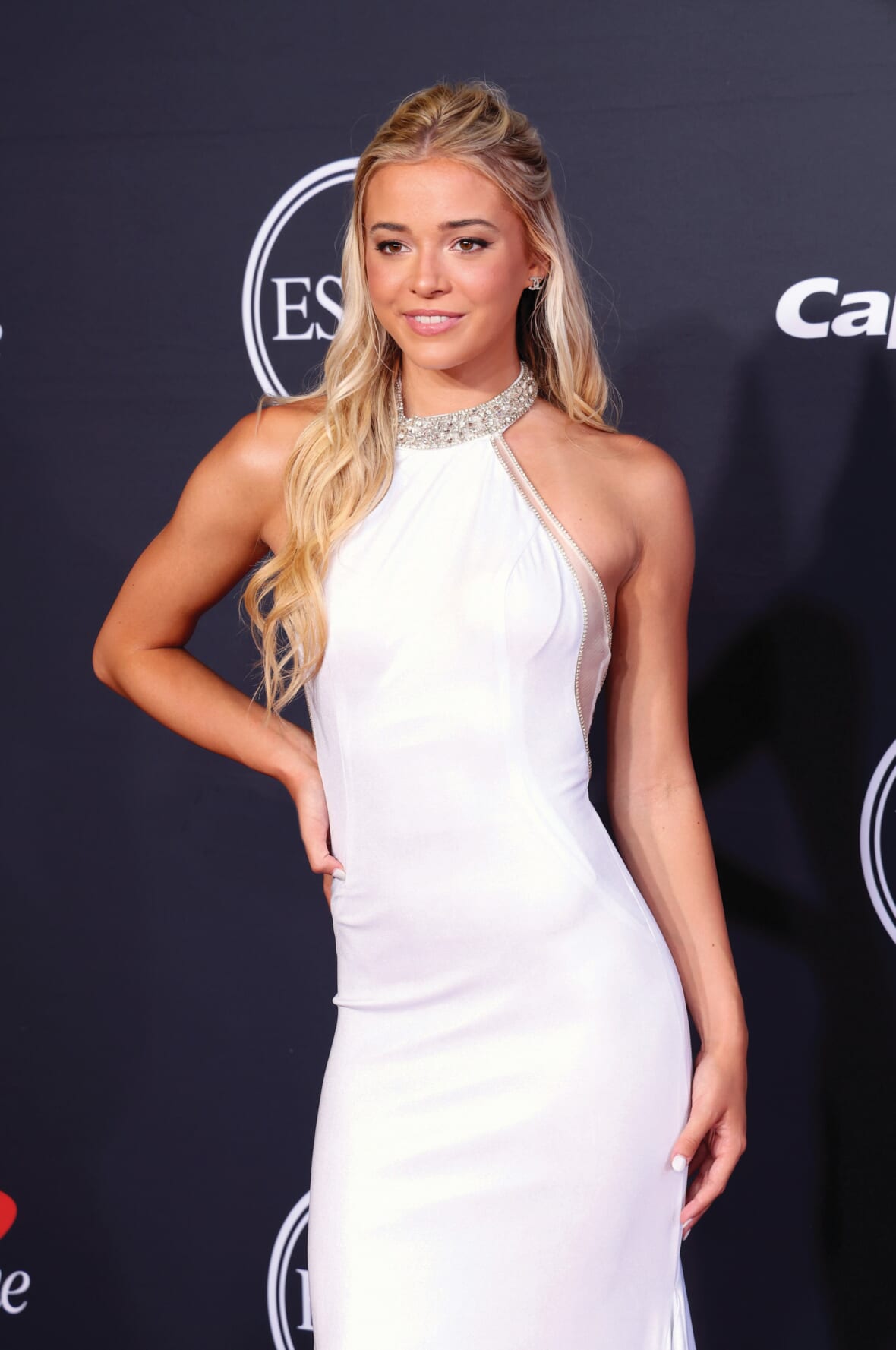 The 20-year old Louisiana State University gymnast is a sight to behold. She's the embodiment of the phrase "strong is the new sexy," with lean and strong arms, toned legs, and sculpted abs that are the envy of many. From her graceful jumps to her explosive tumbling of artistic gymnastics, her athleticism and skill is mesmerizing.
The fearless Brazilian professional skateboarder is one of the most accomplished female athletes in the sport. She's a six-time X Games gold medalist, SLS Super Crown Champion, and Olympian—which proves she's spent her athletic career breaking boundaries.
The Australian pro surfer is one of the greatest the waves have ever seen. She's an eight-time world champion on the Women's WSL World Tour, and was inducted into the Surfers' Hall of Fame at 22 in 2010—making her the youngest inductee at the time.
Since winning her seventh career Alpine world championships gold medal in Méribel, France, in February, Shiffrin became the most decorated and successful skier of the modern era at just 27 years old—with 13 medals under her belt from 16 career world championship races.