World's Sexiest Woman: Ashley Graham Is Maxim's 2023 'Hot 100' Cover Star
"We can look at everybody's shapes and sizes, gender, ethnicity, and age as part of who they are; it doesn't have to be a negative or a positive," Maxim's May/June cover star says.
Ashley Graham, the queen of curves, is a breath of fresh air in the fashion industry. With a personality as bright as her technicolor swimsuits, she never fails to dazzle on the runway or in front of the camera. She's not just a model, she's a movement—and we're here for it.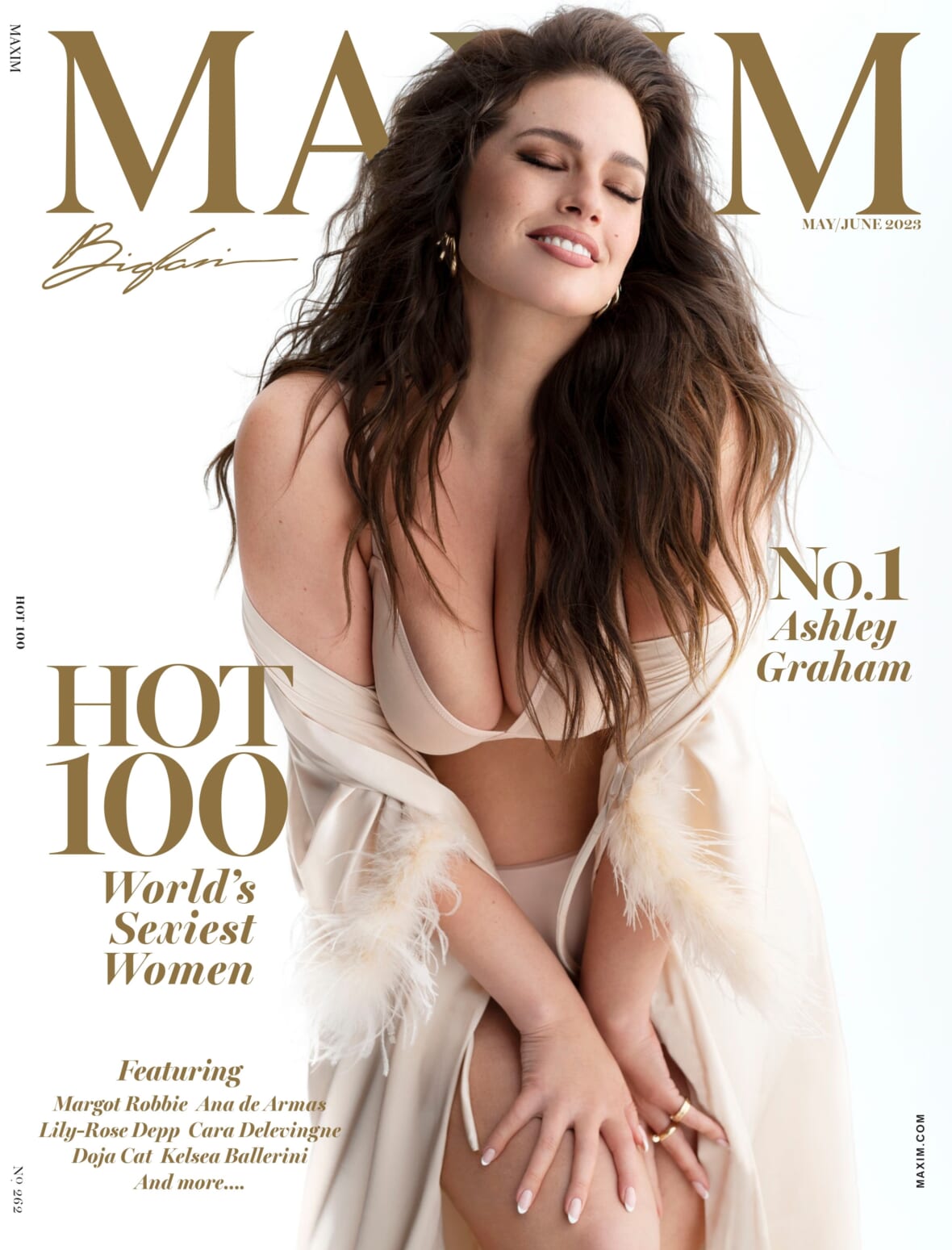 The bodacious bombshell's confidence is contagious and inspirational, proving that beauty comes in all shapes and sizes. In a world where size zero has reigned supreme for far too long, Ashley reminds us that the secret to overcoming it all isn't just about embracing your curves, but accepting yourself just the way you are.
"We can look at everybody's shapes and sizes, gender, ethnicity, and age as part of who they are; it doesn't have to be a negative or a positive," she declares. "It should be something that's easily embraced, and we don't need to be having these conversations all the time. Our bodies are always changing, and they're always evolving. I've been using my own body as a tool to be able to talk about these feelings."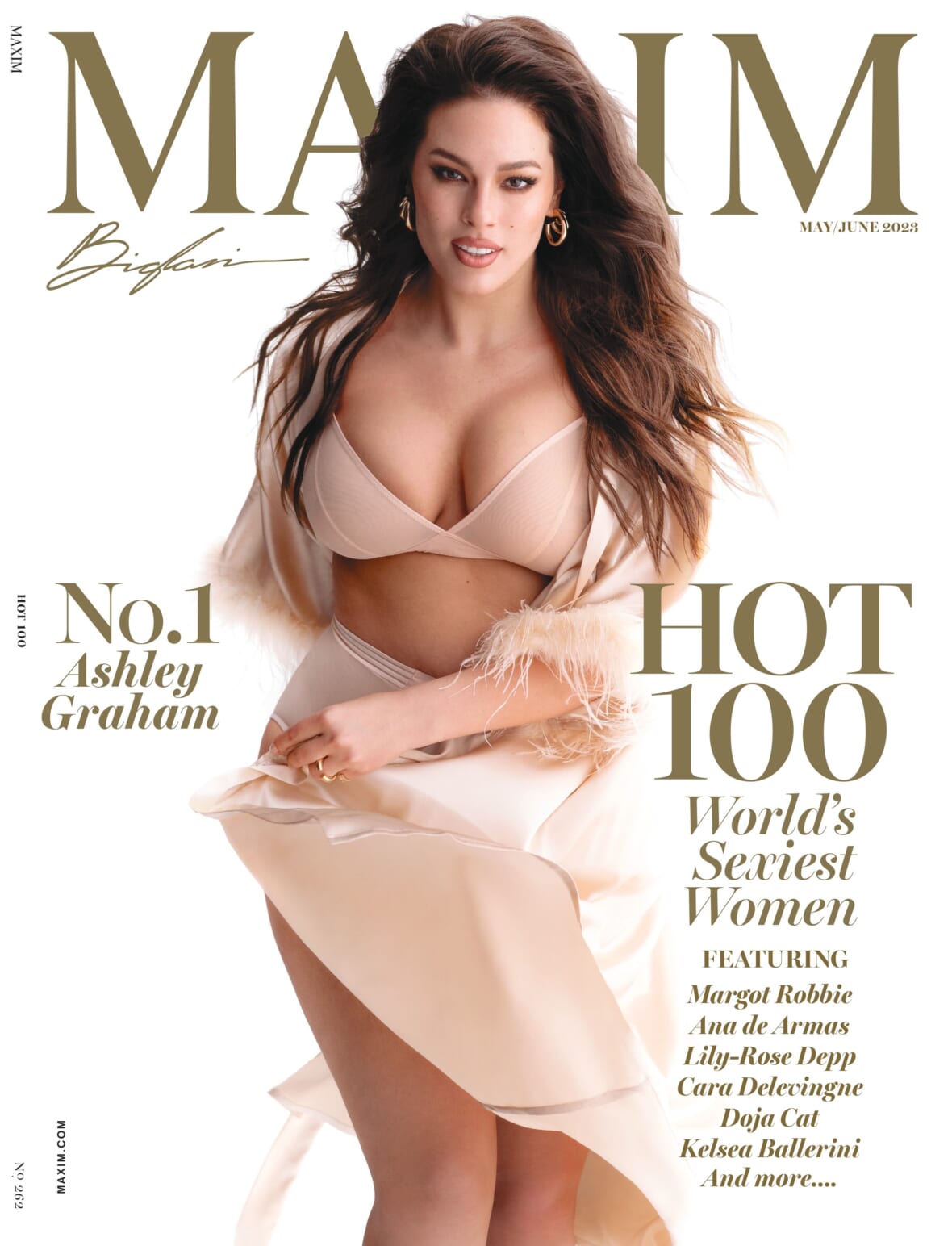 As gorgeous as she is inspirational, Ashley is an absolute goddess of the runway. With curves for days and a smile that could light up a stadium, we can't help but be enchanted by the way she owns every inch of her flawless figure.
From her luscious locks to her impeccably manicured toes, she's a walking, talking work of art—and if Botticelli were alive today, he would ditch the Venus de Milo and paint her as his masterpiece instead.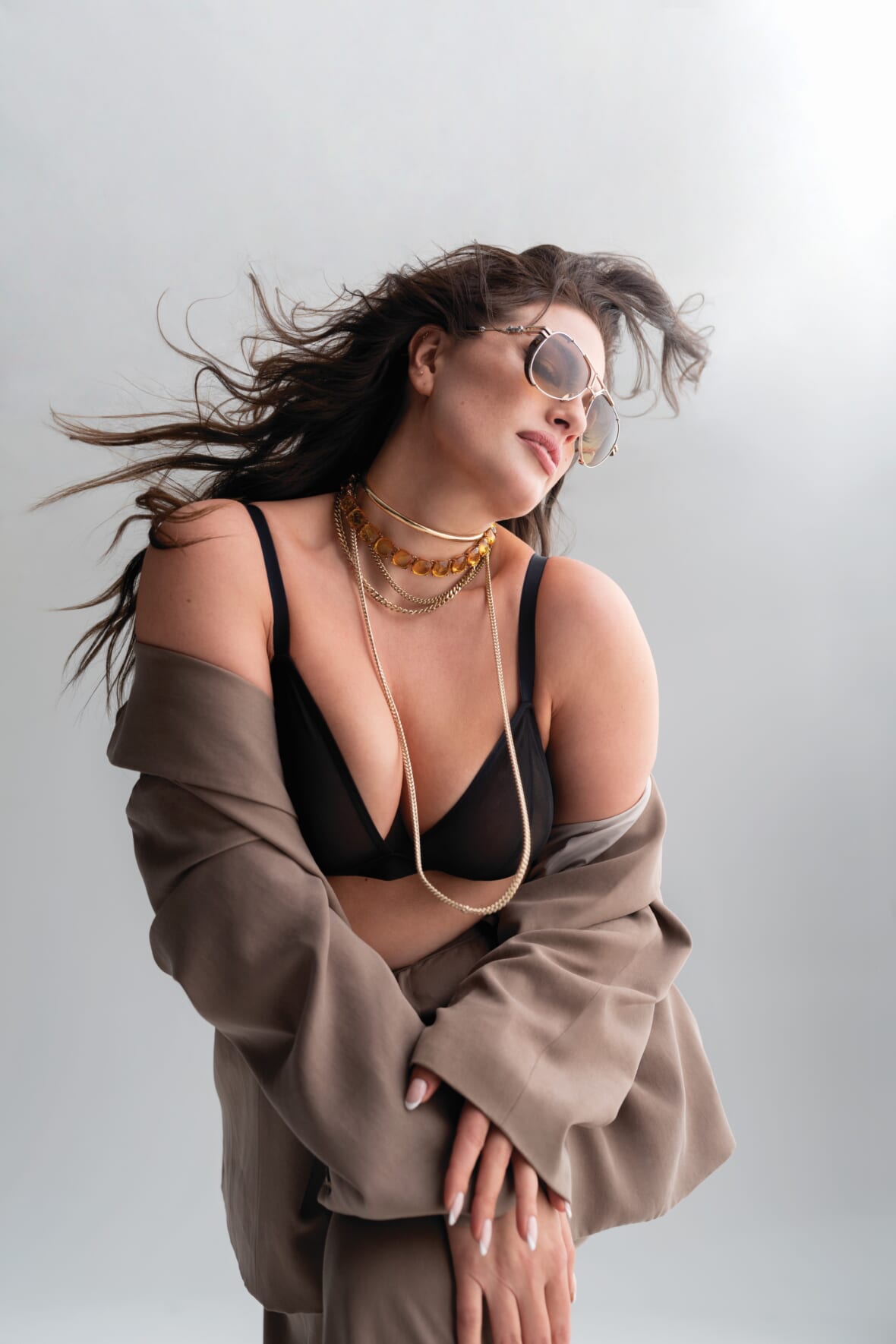 She's not just easy on the eyes, though—Ashley also has an impossibly charming personality to boot. Even something that can be as monotone as a run-of-the-mill interview, she turns into an adventure, cracking jokes and sharing relatable personal stories. And to sweeten the deal even more, her voice is powerful and self-assured; and at the same time it's sweet, melodic, and hard to get enough of.
"I'm from Lincoln, Nebraska—but technically I'm from Texas-Atlanta-Arkansas-New Hampshire-Nebraska," she explains of her hometowns in one breath. "I moved to Nebraska when I was 12. I left when I was 17 but I still claim it because I love my Nebraska roots. I was actually discovered in a mall in Nebraska when I was 12 years old. Pretty wild."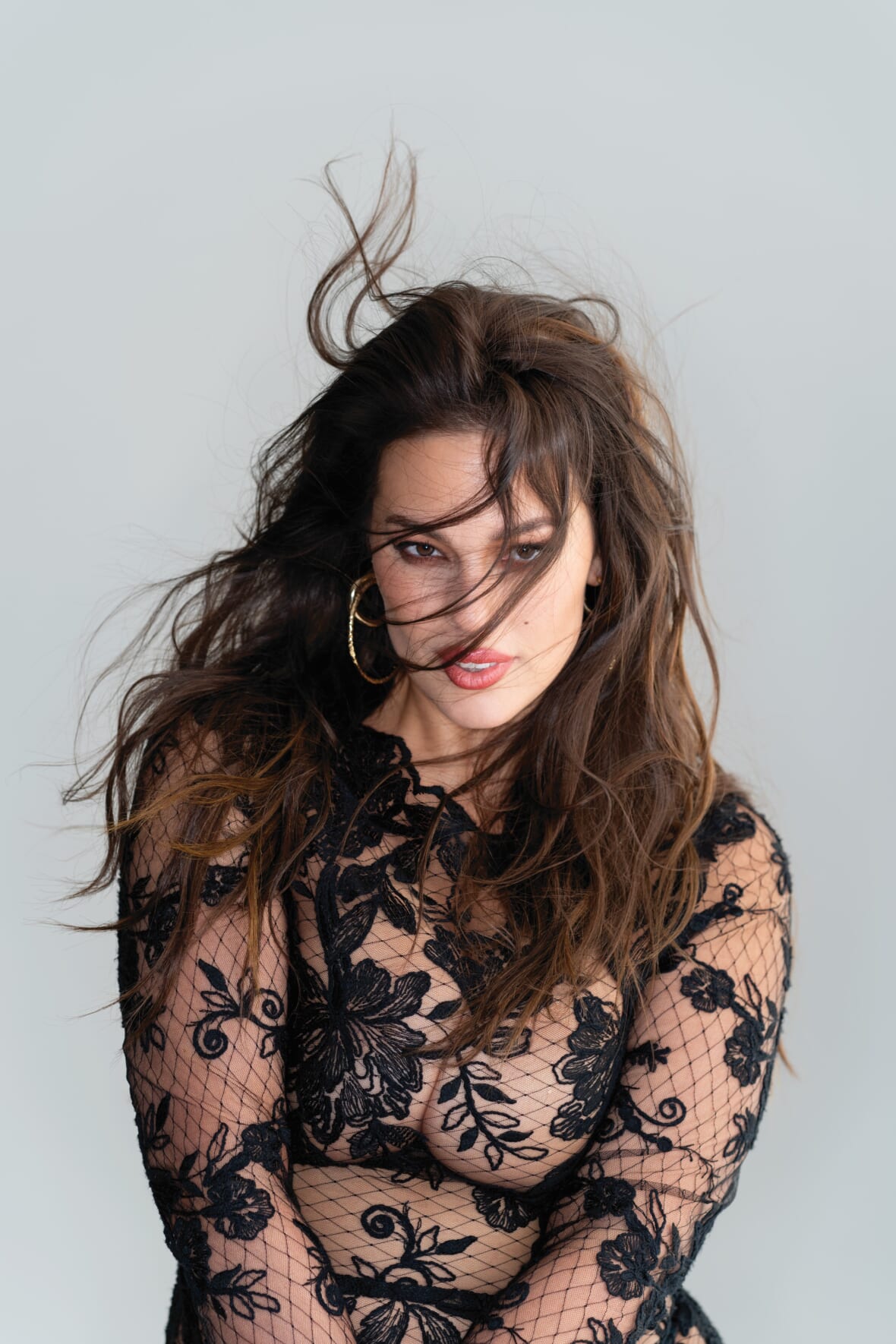 Since then, Ashley has become one of the most dominant and influential models in the world. She's been featured in countless magazines including Maxim, Vogue, Elle, Glamour, and Harper's Bazaar, and in 2016, she became the first shaplier model to grace the coveted cover of Sports Illustrated Swimsuit Issue.
Yes, she's a bona fide top model who's covered magazines and starred in an impressive number of ads, but equally so, she's a majorly impactful personality who's making waves and changing entire industries.
"I have so many amazing moments in my career that it's hard to really pinpoint them," she says about her favorite highlights. "A lot of them started in the early days, though, because of the impact that they made. My TED Talk; being on the cover of Sports Illustrated; my book, which is called A New Model; my Barbie which was made in my likeness; definitely the multiple amazing covers I've had—the Vogues and the Elles and the Bazaars."
When asked if modeling has always been something she's wanted to do, she pensively says it's a strange question, since she was discovered at the young age of 12 at a shopping mall in Nebraska. "At 12 years old, do you really know who you want to be? But I would say, I don't know how else I would be able to have this platform if it weren't for modeling—so God bless you, modeling."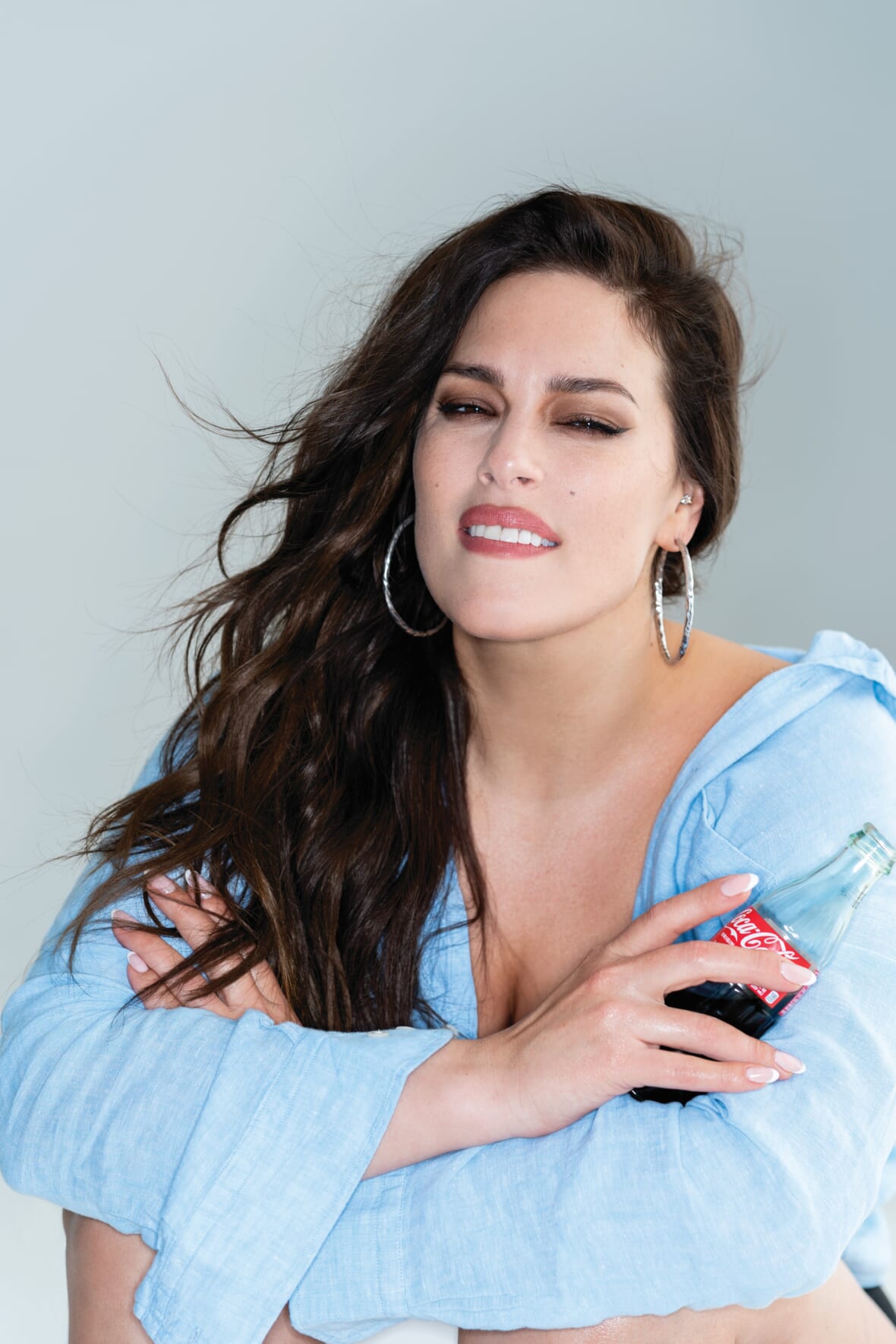 Thanks to her fame as a model, she's acquired a massive following, with over 20 million followers on Instagram alone. Through her platforms and voice in the industry, she's been a passionate voice for body diversity and has spent her entire career preaching the importance of self-acceptance; and inspiring millions of people around the world to love and embrace their bodies, regardless of their size or shape.
"It's an honor," she says of her immense popularity and her undeniable power to shape the modeling industry, "and also comes with a lot of responsibility—responsibility I don't take lightly. It reminds me that if someone like me can be part of something that's changing globally, we can all do it. In a lot of ways I look at myself as just a normal girl from Nebraska who just has a lot of drive and ambition, so why don't we change the world together?"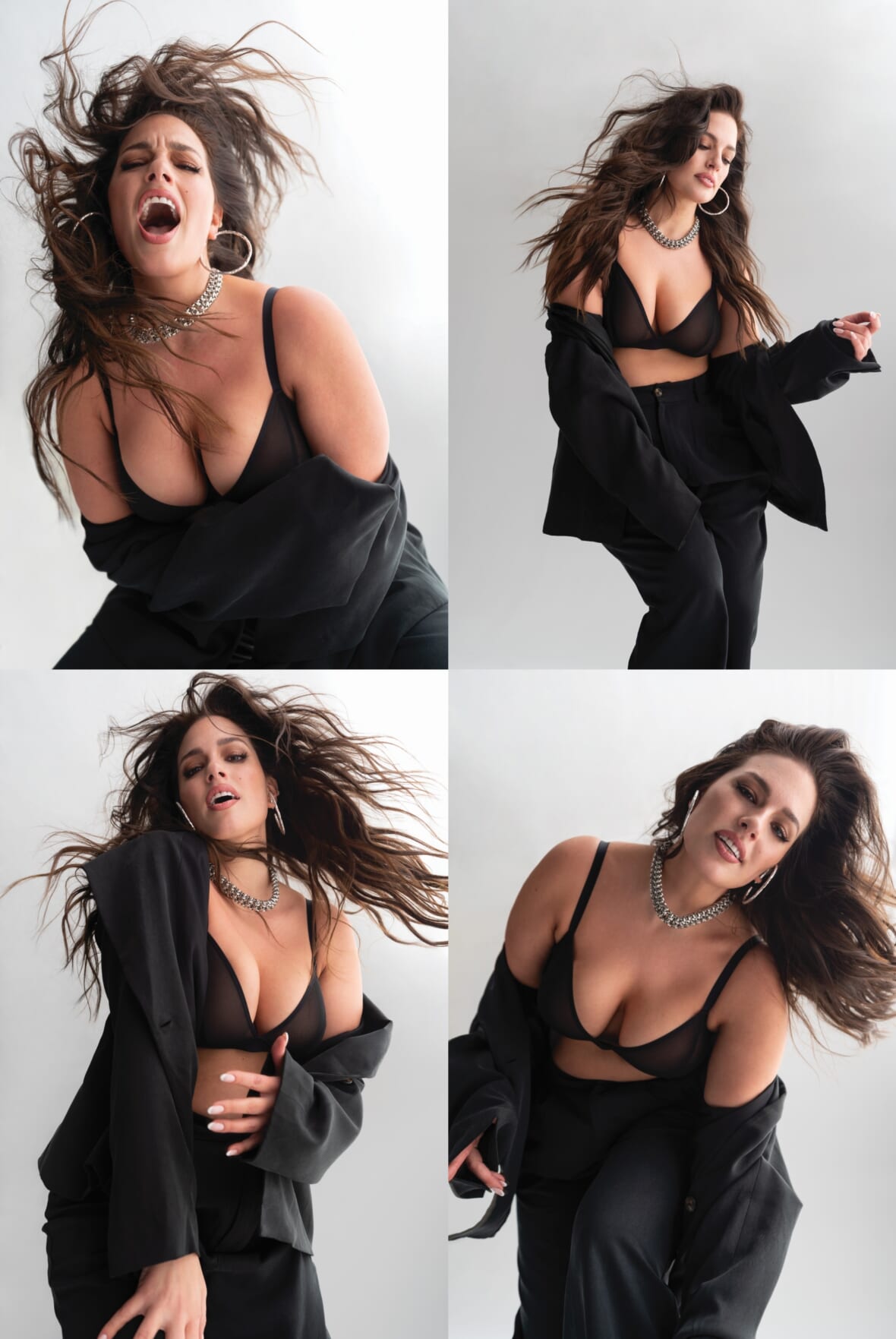 When it comes to her personal life, Ashley's been married to her husband, cinematographer Justin Ervin, since 2010 and they're still going strong. "We met in church in 2009 and we got married in 2010. It was very fast. I knew he was the one." And just how does one woo *the Ashley Graham, the supermodel with curves that can make a whole room swoon? One word: originality.
"He was tall, dark, and handsome, had a great smile, and he was different. This man was different. He talked different, he acted different, he said different things, to the point where I still look at him and I'm like 'You're just different, boo.' That's why we're still married and happy after almost 13 years," she says with a loving giggle.
Together they have three kids, who are naturally the center of her universe. "Having children has given me more of a drive," she explains, adding that being crowned the queen of the 2023 Maxim Hot 100, a.k.a. the world's sexiest woman, is extra meaningful for her since she just gave birth to twins in January 2021.
"The first time I was on the cover of Maxim I did not have three kids, and this time I have three little babies. It makes you remember that 'hotness' is in so many scenarios, and comes in all shapes and sizes. I've always preached that, but after I saw my body change so much after having three kids back-to-back, it's hard to wrap my head around accepting my body and where I am, and how new and different it looks. So, thanks, Maxim!"
When she's not dolled up for glamorous photoshoots as the world's sexiest woman, or making head-spinning red carpet appearances, you can catch Ashley living her best life with her family in New Jersey.
"Most days I'm in fuzzy socks, Crocs, baggy sweatpants, a wireless bra, no makeup on. What does Drake say in that song? 'Sweatpants, hair tied, chillin' with no makeup on, that's when you're the prettiest, I hope that you don't take it wrong.' I took that seriously and that's how I roll every day. That's how I run my errands in New Jersey. School drop-offs? I'm that hot soccer mom."
She's a true icon to women everywhere, proving that owning your own unique style and embracing your natural beauty is the ultimate power move. Ashley, we bow down to you.