'Game of Thrones' Director Reveals New Details About Final Season's Epic Battle Scenes
"It feels like you're watching a superhero movie."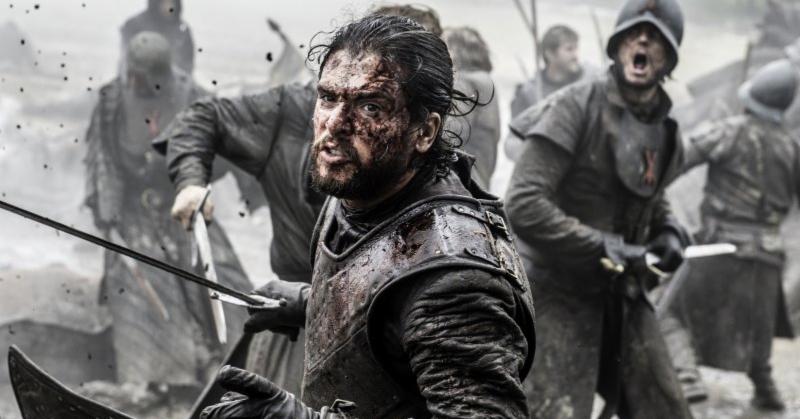 (Photo: HBO)
With the final season premiere of Game of Thrones just a little over a month off, cast members and production staff are dropping tantalizing hints right and left about what fans can expect. Add the new trailer released March 5th to the mix and it's like Thrones fever.
After all, turns out everyone will be fighting something, and it's going to be miserable, brutal, and undeniably awesome.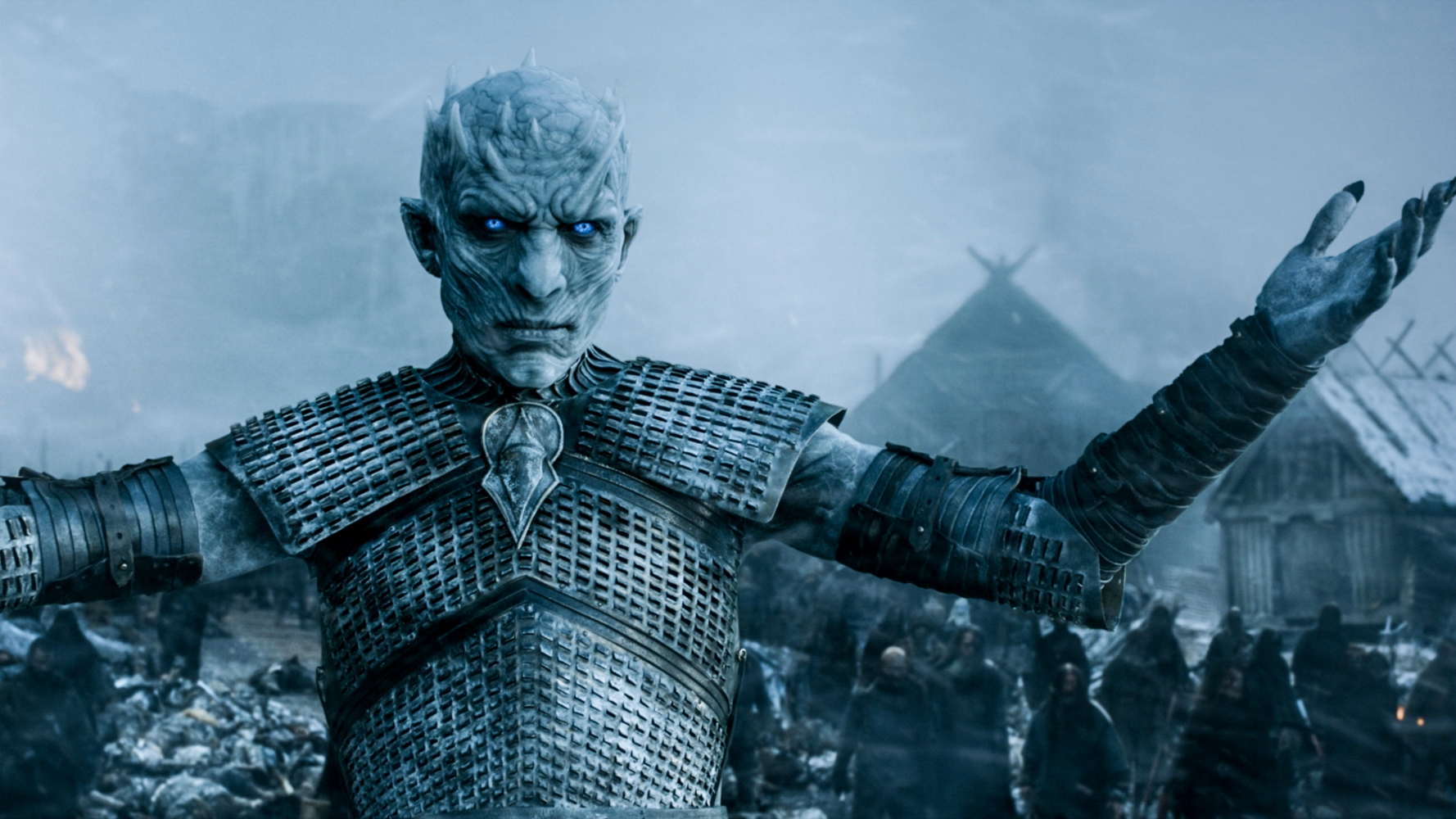 Namely they'll be battling this guy—The Night King—and his zombie hordes. That's right, Mr. Freezy Blue-eyes himself is coming and he's pissed. Or iced, whatever. In a big feature for Entertainment Weekly (EW), director David Nutter pumped up the coming festivities in a big way.
"The fans will not be let down," Nutter told EW, because there are plenty "of firsts in these episodes." He said they include "the funniest sequence I've ever shot on this show, the most emotional and compelling scene I've ever shot, and there's one scene where there's so many [major characters] together it feels like you're watching a superhero movie."
That's not even the most exciting part. From EW:
But it's the season's most ambitious entry — arguably the most difficult-to-produce episode in television history — that's expected to be particularly staggering.

The episode chronicles the great battle of Winterfell, pitting an uneasy collection of allies against the Night King and his army; a face-off teased from the series' very first scene. It's one of two in the final season directed by Miguel Sapochnik, who previously tackled "Hardhome" and the Emmy-winning "Battle of the Bastards."

Here fan favorites like Jon Snow (Kit Harington), Daenerys Targaryen (Emilia Clarke), Tyrion Lannister (Peter Dinklage), Arya Stark (Maisie Williams), Sansa Stark (Sophie Turner), and Brienne of Tarth (Gwendoline Christie) are fighting for their lives, impossibly outnumbered against a supernatural enemy.
Whoa. So, that's a lot to take in—because yes, it was a lot to do. EW reports the sequence "is expected to be the longest consecutive battle sequence ever committed to film, and brings the largest number of GoT major characters together since the show's debut episode in 2011."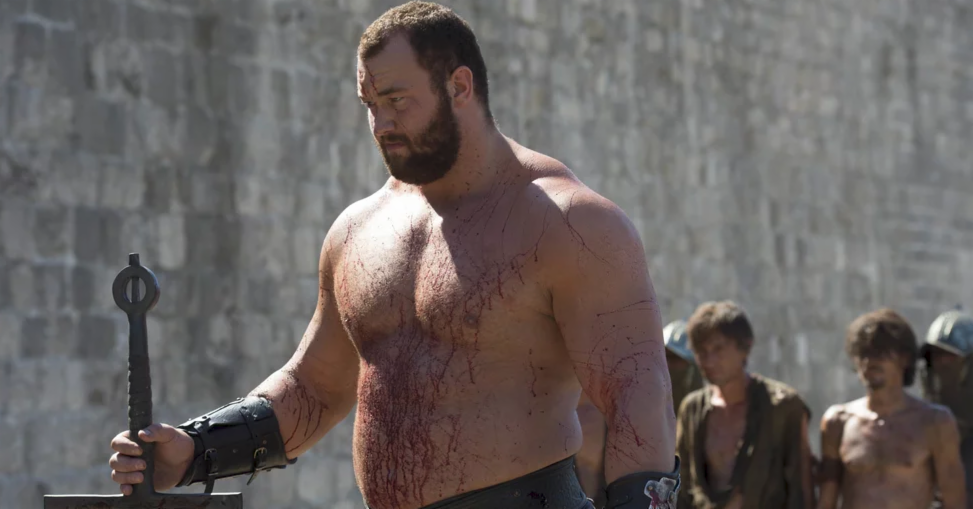 Some of the fighting will be just slightly smaller scale, or at least there have been recent hints of that. Namely, a long-awaited face-off between brothers Sandor (Rory McCann) and Gregor Clegane, "The Mountain" (Hafþór Júlíus Björnsson). 
Thrones fans have long wanted the brothers, who hate each other, to have some kind of battle of giants—Björnsson, the bad brother Gregor, is famously 6'9″ and generally massive, McCann himself is 6'6″—and they came close to what's become known as #CleganeBowl at the end of Season 7. One of EW's cover choices damn sure hints that will finally go down.
Rory McCann told EW that "[there] will be a chance" of his character "squaring up to his brother and facing those demons," so the good money is on some kind of showdown.
Perhaps the most encouraging thing in the Entertainment Weekly feature, however, came from co-showrunner Dan Weiss. He indicated that he has one hell of a great high mark in mind when it comes to kicking ass with a series finale: no less than Breaking Bad, which went out with one of the most critically-acclaimed final seasons ever:
"We want people to love it," Weiss says. "It matters a lot to us. "We've spent 11 years doing this. We also know no matter what we do, even if it's the optimal version, that a certain number of people will hate the best of all possible versions.

There is no version where everybody says, 'I have to admit, I agree with every other person on the planet that this is the perfect way to do this' — that's an impossible reality that doesn't exist. I'm hoping for the Breaking Bad [finale] argument where it's like, 'Is that an A or an A+?'"
That's a killer goal, no doubt. 
Mayhem ensues when Game of Thrones Season 8 premieres April 14th on HBO.