Why You Should Be Drinking George Clooney's Top-Shelf Tequila
Clooney tells Maxim why Casamigos is such good stuff.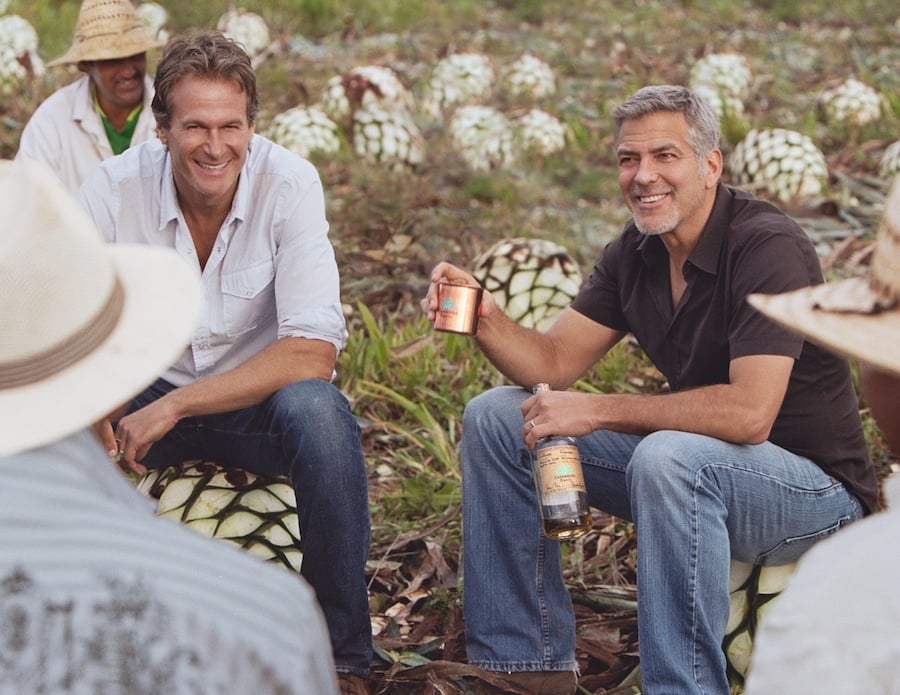 George Clooney is a man of such discerning tastes, that when he started a tequila brand with two friends back in 2013 called Casamigos, we were already down to drop some extra coin on the top-shelf spirit (despite the fact that the actor is from Kentucky and presumably had no experience making fine tequila). 
Luckily for us, this "ultra premium" hooch passes taste tests with flying colors. In 2014, Casamigos was awarded a gold medal at the Los Angeles International Spirits Competition and continues to crush it at blind tastings. Since its launch, Casamigos has more than doubled its output and has even established its own importing company, perhaps explaining why it was named a "2015 Hot Prospect Brand" by booze-industry publication Impact.
Even if a buzzy tequila brand has provided the A-list actor and co-founders Rande Gerber (that's Cindy Crawford's businessman husband) and luxury real estate magnate Mike Meldman, with a new cash cow, Casamigos started out as a passion project.
"At first we were doing it just for us. We just started making bottles for ourselves to drink and everybody liked it so we felt that this might be something we should sell," Clooney says. 
Each of the three Casamigos options, Blanco, Reposado and Añejo, are distilled from at least seven-year-old Blue Weber agaves grown in the prized red-clay soil in the highlands of Western Mexico.
"We worked on the creation of Casamigos with our master distiller in Jalisco, Mexico for years, and held many blind tastings until we knew we got it right."
The result is a line of premium tequilas, in the very reasonable $40 to $50 range, that have made inroads amongst tequila connoisseurs as well as famous Clooney pals like Tom Brady, Gisele Bündchen, Matt Damon, and Leonardo DiCaprio. 
But don't just take their word for it, sip some yourself.