'Game of Thrones' Season 8 Episodes Could Be Movie Length, So Get Excited
Even more time for dragons, treachery and Emilia Clarke.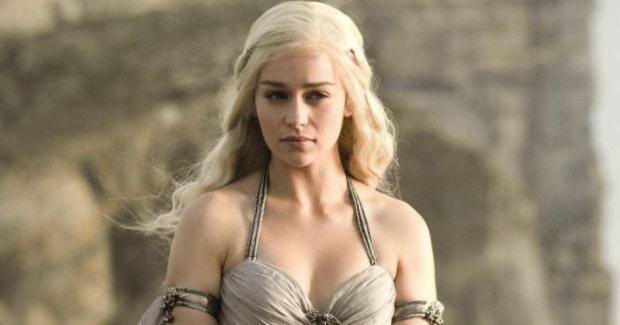 Image: HBO
You probably already know that new Game of Thrones episodes won't air until 2019, which totally sucks. 
But what are the showrunners behind HBO's fantasy megahit doing with all that free time? 
The Mirror reports that Kit Harington, who plays fan favorite Jon Snow, revealed that they're working on Season 8 episodes that could be up to 90 minutes long each. 
"We know we have six episodes – we are not sure whether they will run for 70 minutes or even 90 minutes," the actor explained.
"There is so much work still to do. We haven't put together a full episode yet as there is more filming. The length will be a network decision."
90 minutes is feature-film length. That means more time for dragons, bloodshed, and best of all, sex lessons from the Seven Kingdoms' hottest women. 
And they really pulling out all of the stops for the final season. HBO's Casey Bloys told Entertainment Weekly that showrunners David Benioff and Dan Weiss are doing everything in their power to ensure that the last six episodes are the strongest ones yet. 
"Here's what I'll tell you: They take the time they need to do the show at its highest level of quality. As the show has gone on, it's gotten bigger — big battle scenes, big special effects," Bloys said. 
"These things take time. Here's the one thing I can assure you: Dan and Dave were not sitting around on a beach waiting to go back to work. They're perfectionists and this is the soonest it can come back at a level of quality that they are comfortable with."  
Hopefully it's worth the wait. 
h/t: Complex