Gracie Hunt Celebrates Birthday With Inspiring 'Kobe Year' IG Post
The Maxim cover star and Kansas City Chiefs heiress stuns in eye-catching birthday snaps.
Earrings: SYDNEY EVAN, Dress: PATBO/Model's Own, Shoes: PLT (Gilles Bensimon
Gracie Hunt kept it "classy, sassy, and a little bad a$$y" on her big day.
The Maxim cover star and heiress to the Super Bowl-winning Kansas City Chiefs dynasty recently celebrated her 24th birthday, marking the occasion with a carousel of eye-catching photos. NBA fans like Hunt refer to the occasion as their "Kobe year" in honor Kobe Bryant, who sported a No. 24 jersey during his dominant career with the Los Angeles Lakers.
Hunt stunned in black platform heels, a strappy black bikini bottom and a black "City of Angels" jersey with Bryant's name and number on the back. She took her time with the caption too, writing out 24 pieces of wisdom she's accrued over her 24 years—tap the IG link above to read them all.
Influencer Kourtney Kellar was one of many followers who wrote well wishes in the comments, while Gracie's mom, Tavia Hunt, offered a 25th lesson: "Don't lower your standards – lengthen your patience."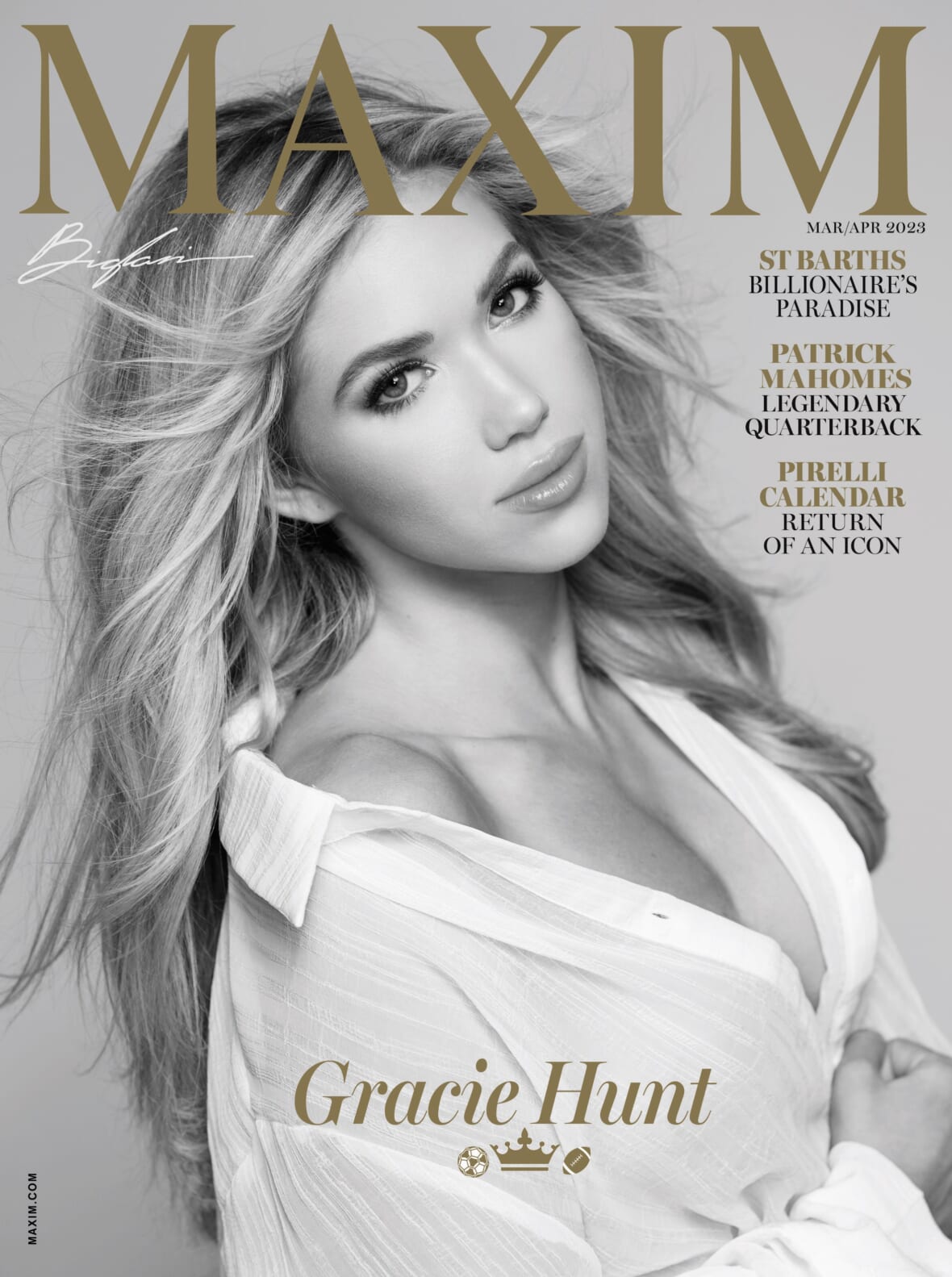 In the interview accompanying her Maxim cover, Hunt spoke at length about her passion for philanthropy and her hands-on work with the Chiefs—she's currently pursuing her master's degree in sports management at the University of Kansas.
The day before her 24th birthday, Hunt gave her followers a glimpse into both of those worlds with behind-the-scenes photos of NFL owners' meetings and a community outreach effort to get school supplies to children in underserved Phoenix communities.
"Wrapping up League Meetings and my last day of being 23! It's been a wonderful few days here in Arizona—which is now on my on forever list of places that have a special place in my heart," she wrote of the area where the Chiefs won Super Bowl LVII.
Enjoy a few more highlights from Hunt's IG feed below: