Judge Isn't Dismissing Lindsay Lohan's Claims That 'Grand Theft Auto V' Used Her Likeness
Also: A 'GTA V' actor likens Lindsay to a cow.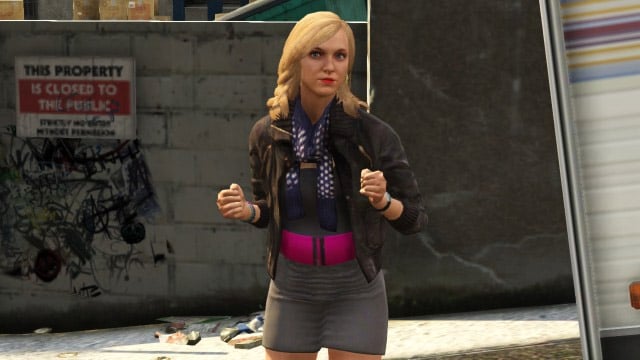 A long time ago in a galaxy far, far away, Lindsay Lohan took video game publisher Take-Two Interactive (parent company of Rockstar Games) to court over a character featured in Grand Theft Auto V. She challenged the publisher that the "Lacey Jonas" character featured prominently in Grand Theft Auto V was an "unequivocal" reference to her. Take-Two Interactive has stated time and time again that Jonas and Lohan are only similar in that they are both young blonde women, and that Lohan is obviously only interested in suing for "publicity purposes."
While that may be, the Hollywood Reporter is reporting that a ruling on Friday by New York Supreme Court judge Joan Kennedy states that the case won't in fact be dismissed. It looks like it's going to continue on for the time being, per Kennedy, as she "can't rely upon defendants' documents aiming to show the images in question don't show Lohan." Kennedy also stated that Take-Two's claim that Lohan had brought the lawsuit to light "too late" wasn't going to fly.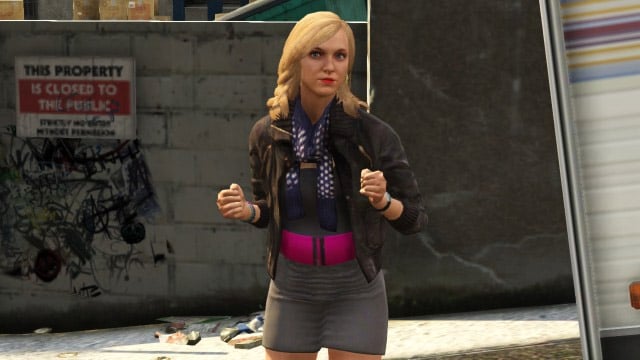 "Defendants have not been able to prove, at this juncture of the litigation, that the republication exception to the one year statute of limitations is not applicable to this case because the intended audiences were the same as those of the original publication and the images consistently remained the same," Kennedy ruled. The Hollywood Reporter has the ruling in its entirety if you're interested in fleshing that out further.
The case will indeed rage on, and Grand Theft Auto V actor Ned Luke, who plays Michael de Santa, has even weighed in on the matter, calling Lindsay "nuts" and posting an image of a cow with the implication that Lindsay is cow-like in nature.
It's a stretch but MAYBE there's a resemblance. #LindsayIsNuts https://t.co/x3IQppzXSK pic.twitter.com/GfUi5gMlMf

— Ned Luke (@ned_luke) March 14, 2016
" tml-render-layout="inline
Lacey Jonas in Grand Theft Auto V is a very image-obsessed character who appeared in several fictional high school movies like a certain washed-up actress we know. She also thinks she's "fat," suffering from anorexia and even dubbed "Emacy Jones" by the media in-game. So de Santa's cow reference is either super tongue-in-cheek or just a low dig at Lindsay.
Take-Two Interactive has declined to comment. I can definitely see a resemblance, though I'm not sure they were targeting Lindsay personally — perhaps just her archetype. What do you think? Honestly, I always thought Lacey looked more like Kate Upton, but the image isn't based on her, either. It's Shelby Welinder, if you're curious. 

h/t GameSpot