'Grand Theft Auto V' Just Beat Out 'Wii Sports' To Become Best-Selling Video Game Of All Time
Who knew being a "lonely, pathetic psychopath" could be such fun?
Rockstar
https://www.youtube.com/watch?v=Vzue74y7A84
This may not be a surprise if you've ever poured insane numbers of hours into wreaking digital mayhem across Los Santos. According to Rockstar Games, Grand Theft Auto V has blown right past Wii Sports to become the United States' best-selling video game, ever. 
The numbers are pretty huge: 85 million copies of GTA V vs. just over 82 million copies of Wii Sports.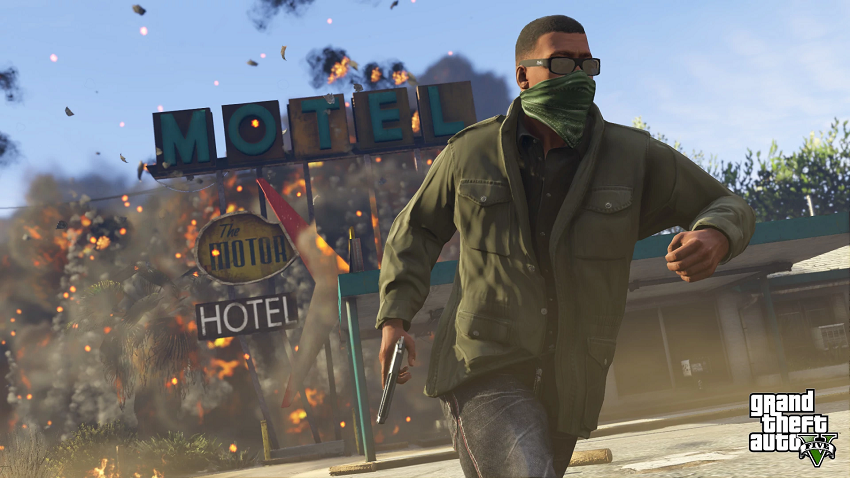 Now just imagine Trevor Phillips kicking the crap out of a cute little Wii Sports Mii and the whole thing is a lot more fun.
It's an impressive sales record but doesn't exactly explain how popular GTA V has been. After all, Wii Sports comes bundled with the Wii. 
GTA arrived in the top spot from gamers returning to it repeatedly, even as the GTA universe evolved through new versions and into GTA: Online. 
Rockstar's mods has helped GTA V to the top. There was the tribute to Paul Walker after the Fast & Furious star's untimely death in a fiery car crash. It's dead-on.
Then after the death of Motorhead's Lemmy Kilmister, a thoroughly metal mod to honor his Jack Daniels-soaked memory. 
GTA V topping the game charts proves the game's enduring lure for players. At this point, it's hard to see which game could top it. Call of Duty: Infinite Warfare? Maybe Red Dead Redemption?
We don't know. We do know no other game would be so perfectly suited to a Motorhead mod.