Halle Berry Stuns With Fitness-Themed Bikini Shoot
The "Bruised" star and director also recently revealed how she explained the movie's lesbian sex scene to her 13-year-old daughter.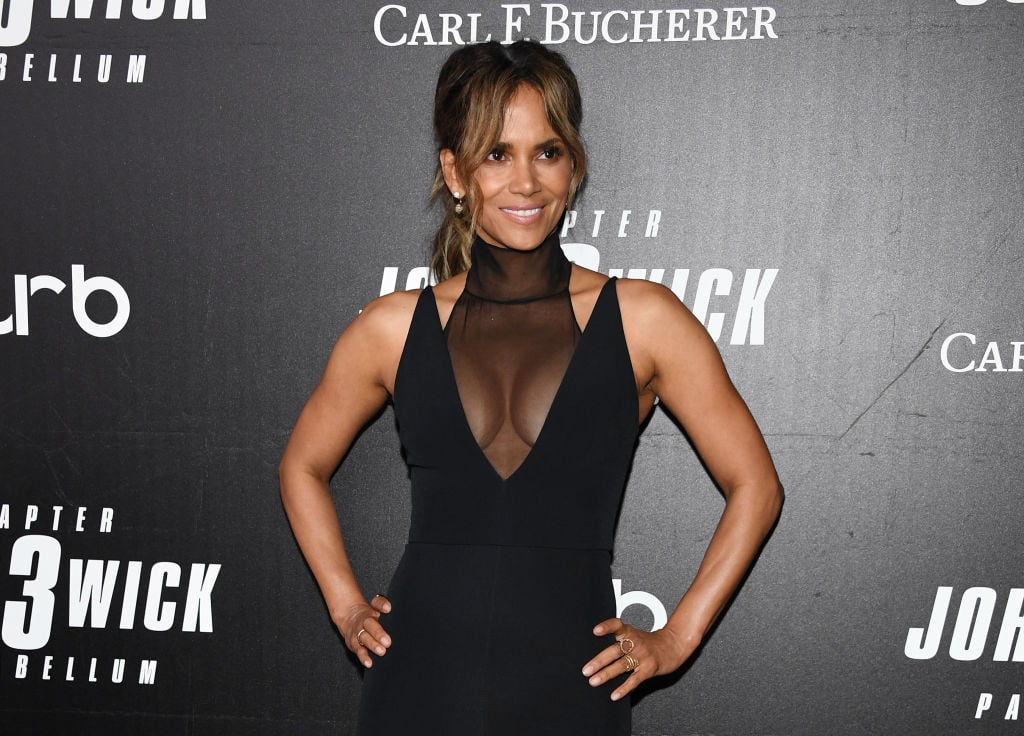 Halle Berry is inspiring her 7.5 million Instagram followers to get healthy with a trio of bikini pics.
The 55-year-old Bruised star and director flaunted her toned figure while strutting on a beach alongside celebrity trainer Peter Lee Thomas in two snaps that garnered over 135,000 likes combined.
"@peterleethomas and I have been off working and we haven't been together in a while … but we're back, ready to give you more Fitness Friday fun and tips and continue to encourage you along your fitness journey!" she wrote in a caption, per the New York Post.
But it was a solo pic featuring an airborne Berry smiling and clicking her heels that proved most popular, with 141,000 likes.
Berry certainly has a lot to be happy about. In December, news of her multi-movie Netflix deal broke as her directorial debut Bruised became the streaming service's most popular title.
The movie, which follows Berry playing downtrodden female MMA fighter, holds an unfavorable 51 percent score on Rotten Tomatoes based on 89 reviews.
But Bruised began making the rounds again recently as Berry recounted explaining the movie's lesbian sex scene to her 13-year-old daughter Nahla on an episode of the SmartLess Podcast, hosted by fellow actors Jason Bateman, Sean Hayes and Will Arnett.
"So Nahla watches the love scene (with a man). She's looking at me and she's like, 'Oh, whoa, Mum. Really? Wow!' So then, my editor, who's sitting next to me not really realizing my daughter is there, says, 'Go to the second love scene, I want to see what that looks like'. Well, that's a love scene with a woman," Berry said, per The Sun.
"My daughter's like, 'Whoa, Mum, we need to have some conversations. You didn't tell me.' And I said, 'Nahla, this is a movie, none of this is true. Like, none of this is real'. It started a conversation — really for the first time — about what I do and about playing characters and what's real and what's not real."
"She was asking, 'How do you do that?' and, 'How does it make you feel?' I explained those are some of the hardest scenes to do, the most awkward. It's not always fun."
"So I had a real conversation with my daughter about that, about my sexuality, about my work in the business and how hard I had to fight to do the film."