HBO's 'The Idol' Was Filmed At The Weeknd's $70 Million Malibu Mansion
Lily-Rose Depp's Jocelyn lives in The Weeknd's real-life 33,000-square-foot pad.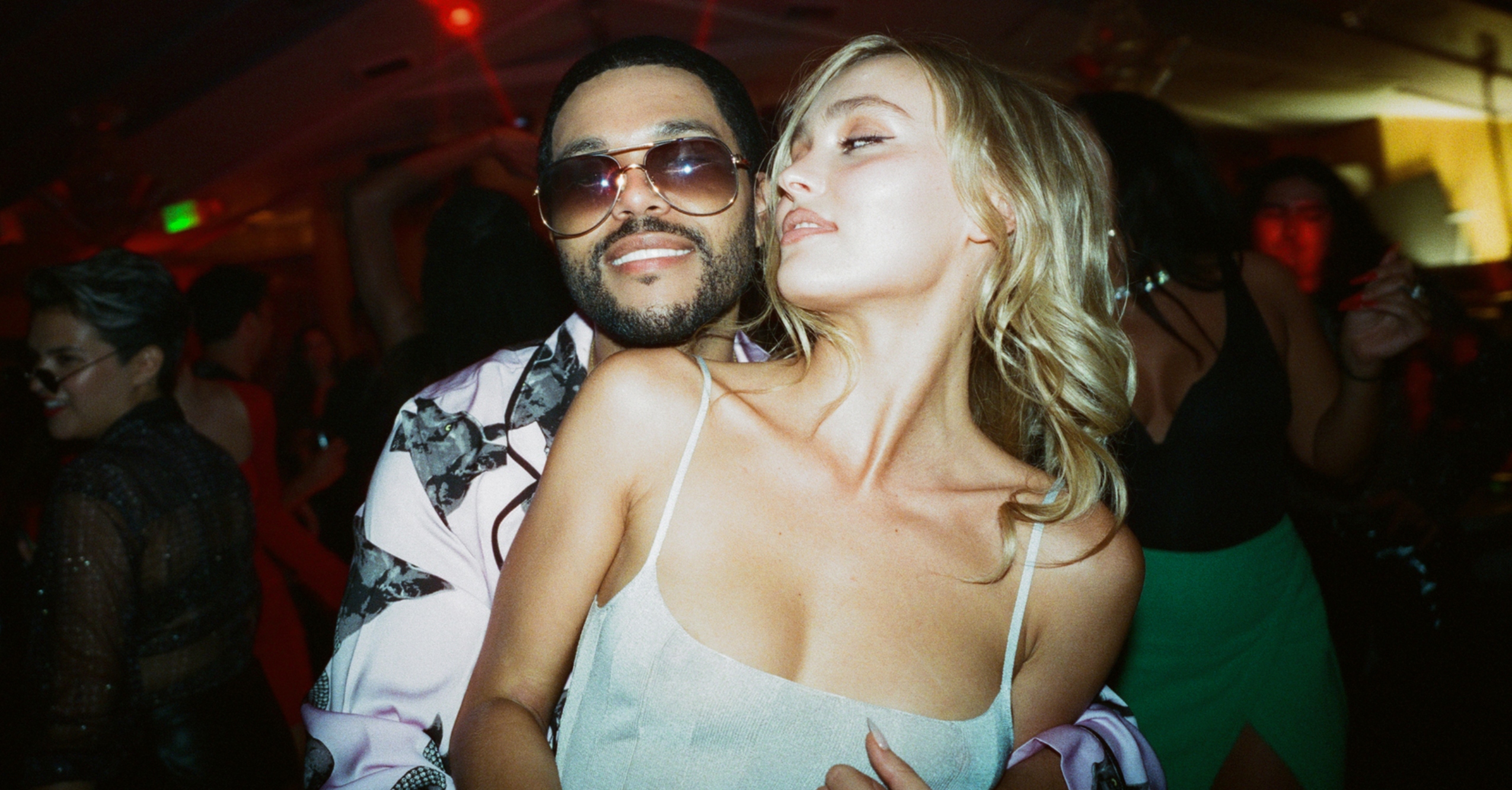 (Eddy Chen/HBO)
Those who watched the premiere of HBO's The Idol caught glimpses of a sprawling Malibu mansion owned by Lily-Rose Depp's Jocelyn, the series' pop star protagonist.
It turns out that the 33,000-square-foot estate is actually owned by Depp's co-star (and series co- creator) Abel "The Weeknd" Tesfaye, who also happens to be a platinum-selling, Grammy-winning pop singer in real life.
Tesfaye bought the mansion in 2021 for $70 million—one of the most expensive LA. property transactions of that year, according to Architectural Digest. It's certainly suited to the show's story and setting, which follows Depp's decadent pop star living in Hollywood and trying to stage a career comeback.
Amenities include a movie theater, sauna, infinity pool with waterfall and indoor pool, and basketball court on a 1.6-acre lot. Depp is shown in the house in front of one-of-a-kind artwork in The Idol's opening scene, but many other areas were modified for filming.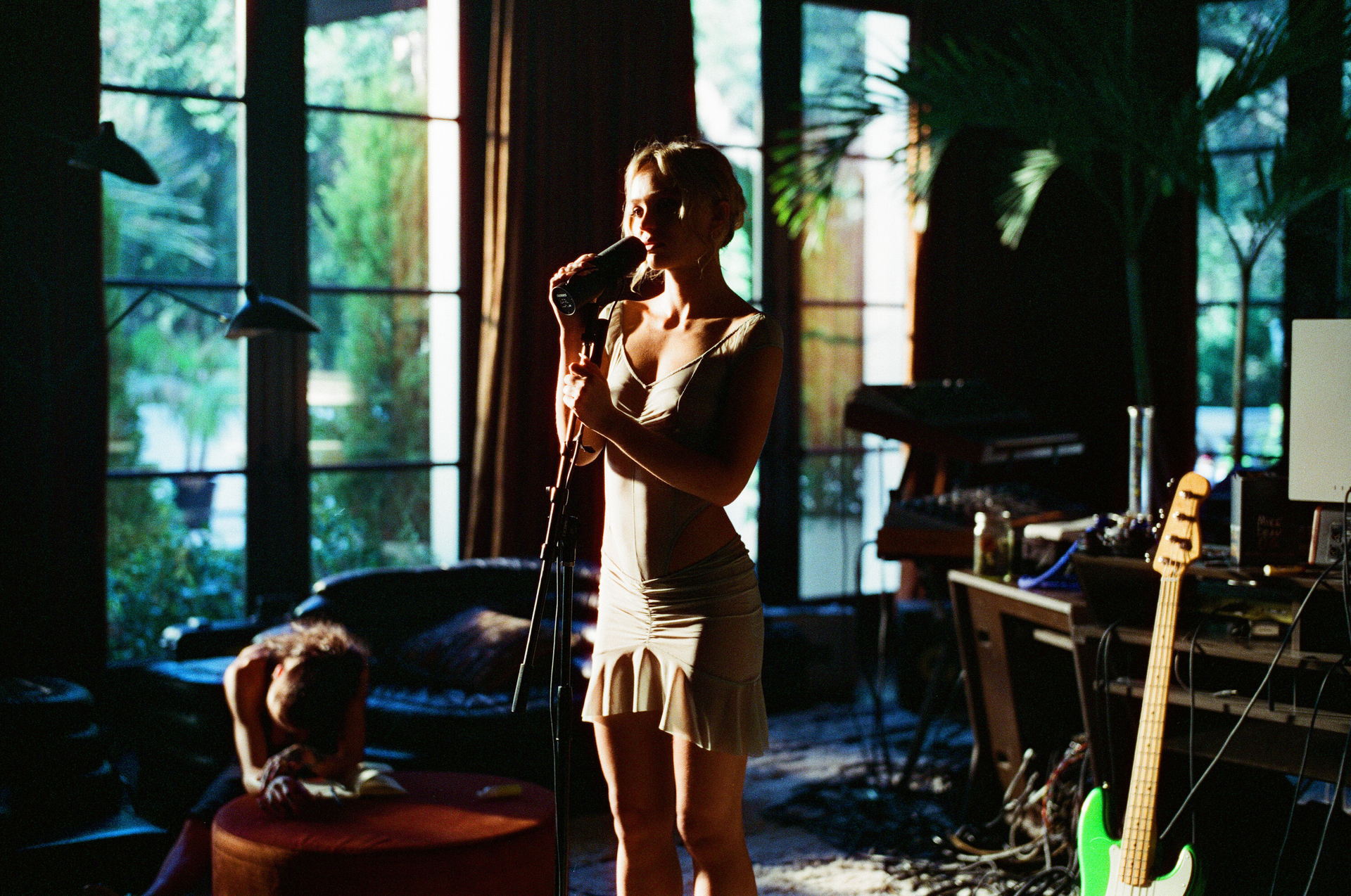 "The bedrooms were now greenrooms; the bathrooms were for hair and makeup," Tesfaye told W Magazine of the production process. "We built a music studio in the basement so Mike Dean, who helped compose, and I could score the show while we were filming."
"I had to stay in character," he continued. "So I took my dog and we lived in another house. My home belonged to the show; it was a hub of activity."
The decision to use Tesfaye's home was made partially to save on production costs after the show's first director, Amy Seimetz, was replaced by Euphoria creator Sam Levinson, who ordered a number of reshoots to fit his creative vision.
"If we were going to reshoot from the beginning, I knew it had to be for less money," Levinson explained to W.
"Sitting in Abel's house, looking around at the 40,000 square feet, I said, 'It's stunning here—you can't buy production design like this. What if we shoot it here?' Abel put down his drink and said, 'Do you have insurance?' I said yes. And he said, 'I'm okay with it.'"
"We were trying to blur the line between fiction and reality. We had cameras going all the time." Tesfaye added. "It was weird when they all left. I changed all the furniture. I replastered the walls. But the soul of Jocelyn's house is still in there."
While Levinson's Euphoria has received wide acclaim, The Idol faces an uphill battle after its salacious first episode.
A two-star review from the The Guardian declared it "the ultimate try-hard TV," while a USA Today headline deemed the show "sexist, gratuitous, exploitative and achingly boring." It currently holds a 27 percent score from aggregated critics' reviews and a 58 percent audience score on Rotten Tomatoes.
The Weeknd isn't letting critics get him down. The "Blinding Lights" singer announced on Instagram that he'll be dropping new music from the show every week, timed to new episodes.
The Idol co-creator made the announcement on Instagram and teased which tracks will be dropping next.
"I was planning on dropping the whole soundtrack for idol by the finale, but I'm too hyped… instead, I wanna drop new music from the show every week with each episode," The Weeknd wrote in the caption.
"I'm excited for you guys to hear what we've been cooking and all these incredible artists that are a part of this show… this week… Jocelyn's pop song 'world class sinner' and 'the lure' (theme score)… episode 2 this Sunday."
Episode 2 of The Idol airs on HBO and streams on Max beginning at 9 pm EST on Sunday.