'Hot Felon' Jeremy Meeks Just Got Dumped By His Wife For Hooking Up With British Heiress
His good looks can't save him now.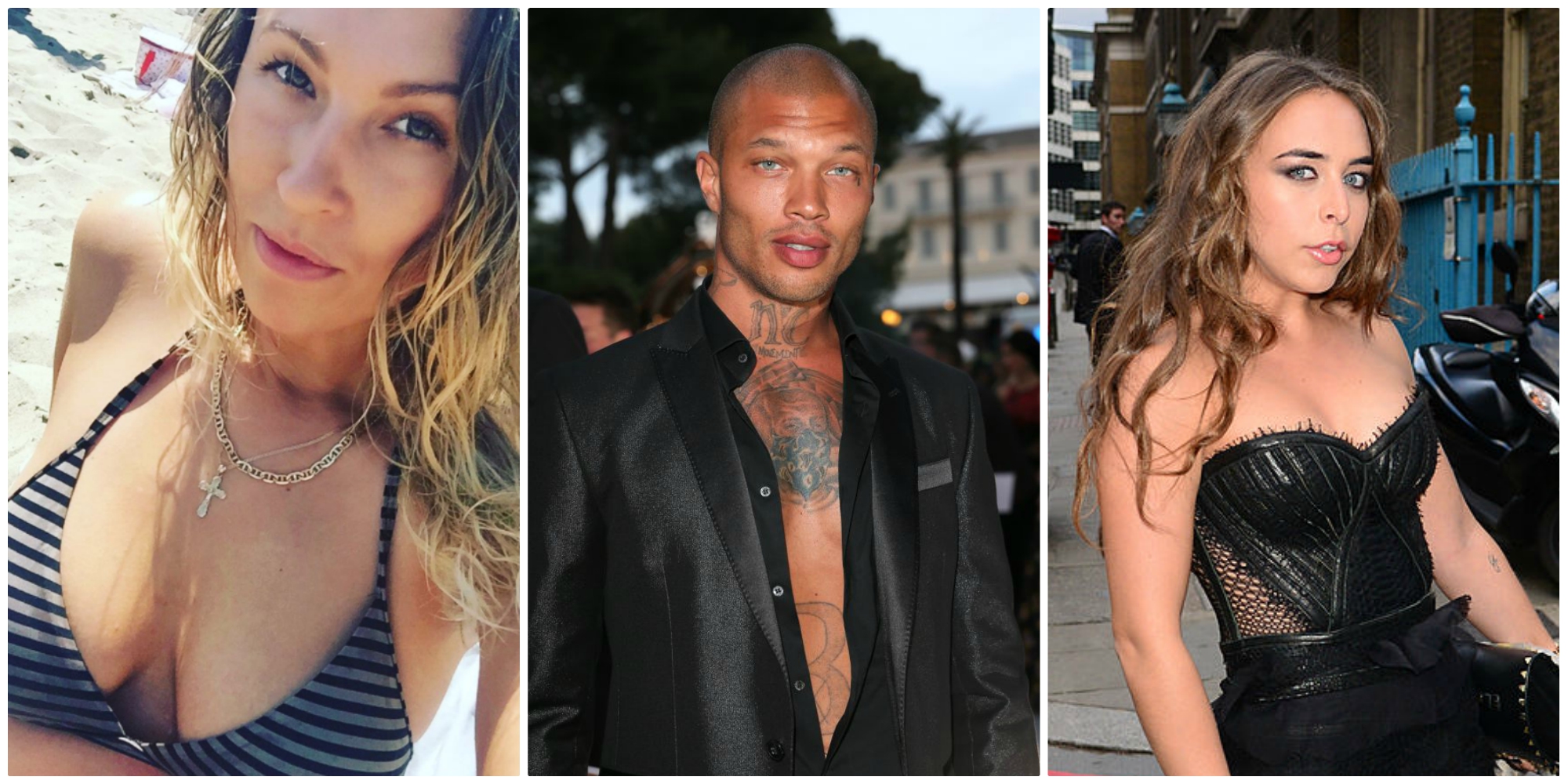 Ever heard of Jeremy "Hot Felon" Meeks? You know, that ridiculously good-looking gang member/felon who thousands of thirsty girls drooled over when his mugshot went viral? In case you don't know who that is, it's this dude:
" tml-render-layout="inline
Wow, just look at those baby blues. The most beautiful felon the world has ever seen. As the caption says, #blessed.
" tml-render-layout="inline
Anyway, aside from having a booming modeling career after getting out of prison, Meeks has been busy doing some other important things, too — like cheating on his wife of eight years, Melissa. Tsk tsk.
Apparently, Meeks was caught making out with TopShop heiress Chloe Green on a yacht in Bodrum, Turkey, after he told his wife that he was going on a business trip to promote a resort.
Yeah…"business."
Come on, dude. Was it seriously worth cheating on your wife and mother of your children, a.k.a. the very woman who stayed by your side when you were in the slammer, and ruining your relationship? Really?
" tml-render-layout="inline
In an interview with the Daily Mail, Melissa said she was 'humiliated' when she found out her beloved husband was cheating on her instead of modeling like he told her.
According to her interview, Melissa is so over their marriage, and is divorcing her husband's handsome ass, even though he "begged for forgiveness," and said that he "didn't mean for this to happen." Hmmm.
"The first I learned of it was when I woke up and checked my phone," she said. "Some random person I don't know sent a direct message with the photograph of my husband kissing that woman. I went into shock. I felt nauseated. 
" tml-render-layout="inline
"It was like a bomb had gone off and my whole world had been blown apart. I'd never heard of Chloe Green. I thought Jeremy was working."
"He kept saying, 'I'm sorry, you didn't deserve this.' We talked about divorce. I told him I didn't think the marriage could be saved. He agreed. The marriage is over."
" tml-render-layout="inline
Ahh. It's always a shame when a wholesome relationship ends over fame-induced infidelity. Pity. 
Well, I hope it was worth it!
H/T: Daily Mail