Harrison Ford and Steven Spielberg Will Reunite for a 5th Indiana Jones Movie
It's all happening. But not anytime soon.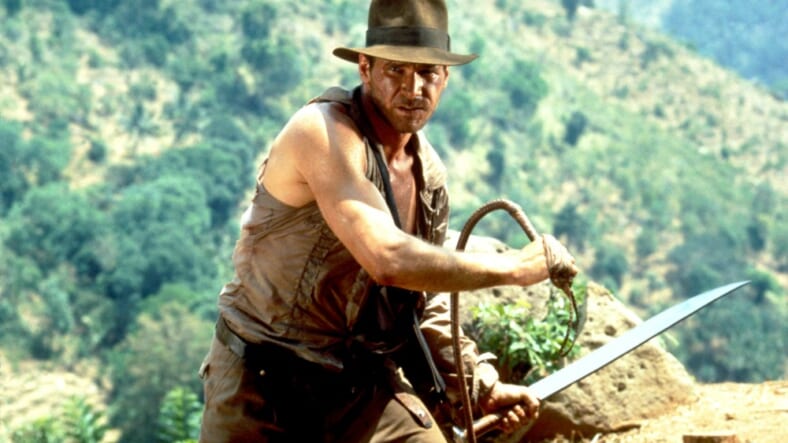 The rumors are true: Disney announced on Tuesday that we will in fact get a fifth Indiana Jones movie and Harrison Ford will indeed star. Steven Spielberg will direct, and that's all we know for sure about talent: No word yet on whether Ryan Gosling will be joining, or what  — if any— role George Lucas will have. (The Indiana Jones franchise, along with Star Wars, went to Disney when it bought Lucasfilm in 2012 for billions and billions of dollars. Ok, just four.)
Here's why we shouldn't be getting too excited: Indiana Jones 5.0 will not be coming to a theater near you until July 2019, which is half a lifetime away, or more than three years. July 19th, 2019 to be exact. But that gives us plenty of time to come up with dumb, easy jokes about how Harrison Ford will be in a wheelchair by the time the movie is made. 
"Indiana Jones is one of the greatest heroes in cinematic history, and we can't wait to bring him back to the screen in 2019," Disney chairman Alan Horn said in the release. "It's rare to have such a perfect combination of director, producers, actor and role, and we couldn't be more excited to embark on this adventure with Harrison and Steven."