Inside The Maxim x BleauLive F1 Miami Grand Prix Party
Maxim's Formula One Miami Grand Prix bash featured an epic performance by David Guetta and celebrity guests including Jamie Foxx, Calvin Harris, Zedd, and cover star Daniela Botero.
Maxim celebrated Formula 1's first-ever Miami Grand Prix by throwing the hottest party in town for 2,700 VIP guests including Jamie Foxx, Calvin Harris, Zedd, Tony Parker and current cover star Daniela Botero.
Hosted in partnership with Capture Studios, The Cr8tv, Unkommon Events, and VIP Nightlife, BleauLive Miami Race Nights featured performance by world-renowned DJ, record producer, musician and songwriter David Guetta, who played an electric set for a star-studded list of attendees including models, musicians, athletes, influencers, celebrities and Miami elite. Botero stunned as the racy event's host, while Morten and Loud Luxury pumped up the crowd before Guetta's set.
BleauLive Miami Race Nights, along with its sponsors Heineken, Johnnie Walker, Patron, Smirnoff, Squid, and Remy Martin, transformed the 60,000-square-foot beachside property at the iconic Fontainebleau Miami Beach into an immersive, multisensory audio-visual experience by bringing together a main stage of music, large-scale art installations, state-of-the-art drone shows, one-of-a-kind interactive activations, and boundary-pushing special effects for an incredible night.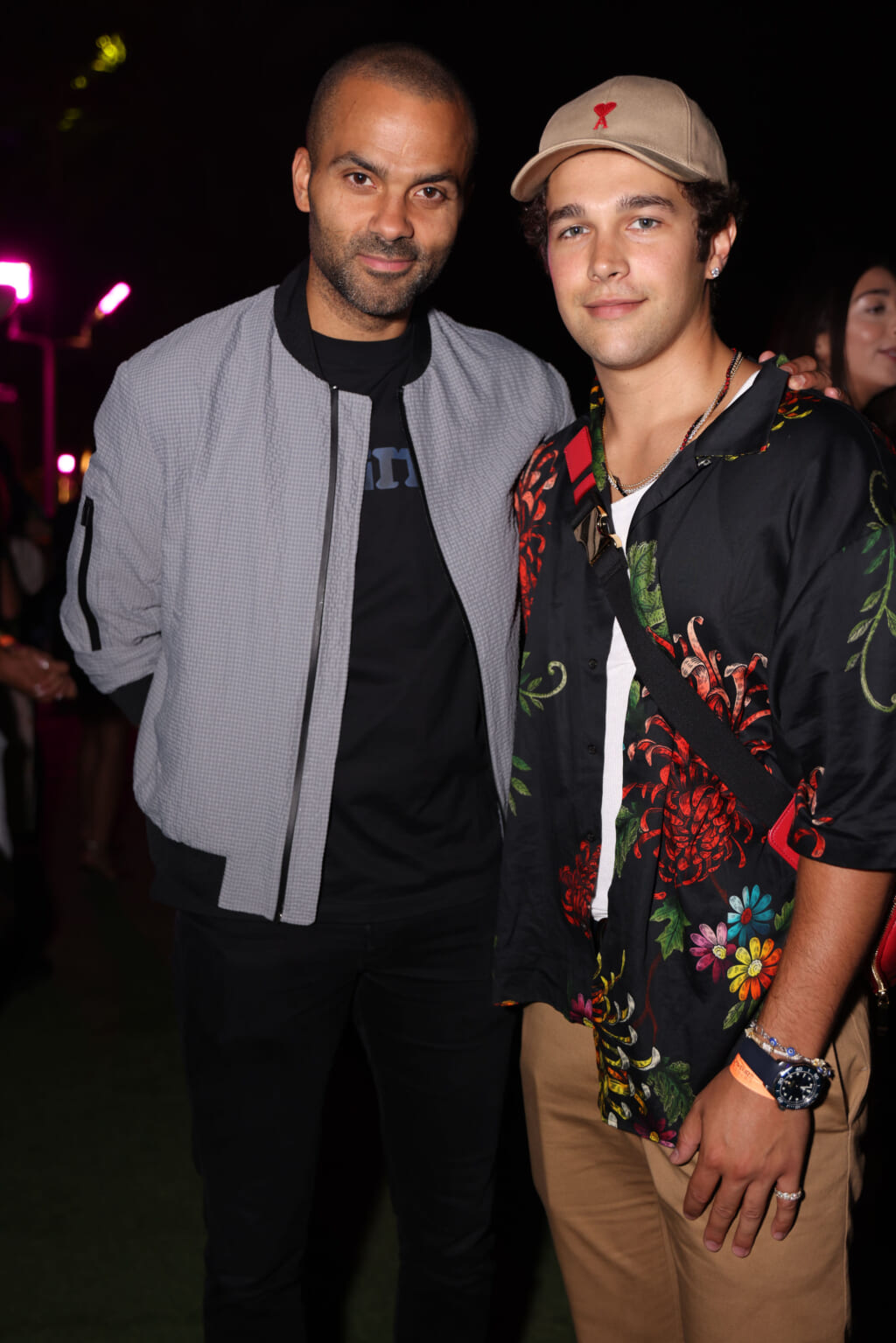 See video and photo highlights from the epic party above.