Jennifer Lopez Shares 'Nude' Birthday Pic To Celebrate Skincare Brand Launch
JLo is looking booty-ful at age 53.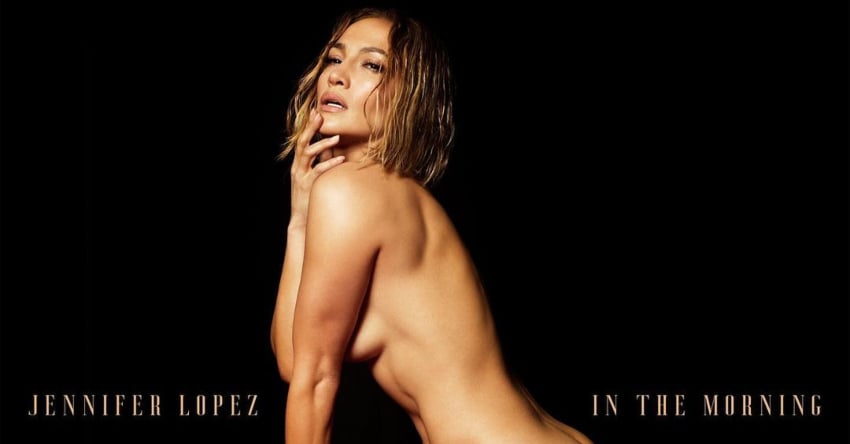 Jennifer Lopez is celebrating her 53rd birthday with an age-defying new photo of her in her birthday suit. The Maxim Hot 100 pop superstar bared all in an eye-popping pic on Sunday to launch her latest business ventures, JLo Body and JLo Beauty.
Lopez first announced the brands in her "On The JLo" newsletter, where she described a product to highlight everyone's best "asset"—a new FIRM + FLAUNT Targeted Beauty Balm. The cream aims to firm the skin's appearance in areas like the booty, hips and thighs, according to the New York Post.
It appears to be working booty-fully for a one-piece clad J Lo in a peachy photo snapped to promote the image and a sultry video posted on Instagram.
"We give all this care and attention to the skin on our face, but we sometimes neglect the body. It was important to me to create a skincare routine for the body to address its specific and unique needs, and we started with the booty!" Lopez captioned the video.
"Today's my birthday and I am gifting YOU with a special drop of #JLoBody FIRM + FLAUNT™ Targeted Booty Balm. Head over to JLoBeauty.com to shop the video for some seriously sexy science!"
"I am the age I am, but I feel amazing and happier than ever," she elaborated in a new People interview promoting the line.
"I feel like I'm just at my halftime right now and just getting started."
The launches come just a week after Lopez married Ben Affleck in Las Vegas, a fact that was confirmed in her newsletter.
"We did it. Love is beautiful. Love is kind. And it turns out love is patient. Twenty years patient," the "Marry Me" singer gushed. Lopez and Affleck were previously engaged in the early 2000s.
"Stick around long enough and maybe you'll find the best moment of your life in a drive through in Las Vegas at twelve thirty in the morning in the tunnel of love drive through, with your kids and the one you'll spend forever with. Love is a great thing, maybe the best of things-and worth waiting for."
As for the beauty balm, a limited number have been released on the JLo Beauty website ahead of a full launch in August.