Meet The Women Of The 2022 Maxim Hot 100
Find out who made Maxim's full 2022 "Hot 100" list right here.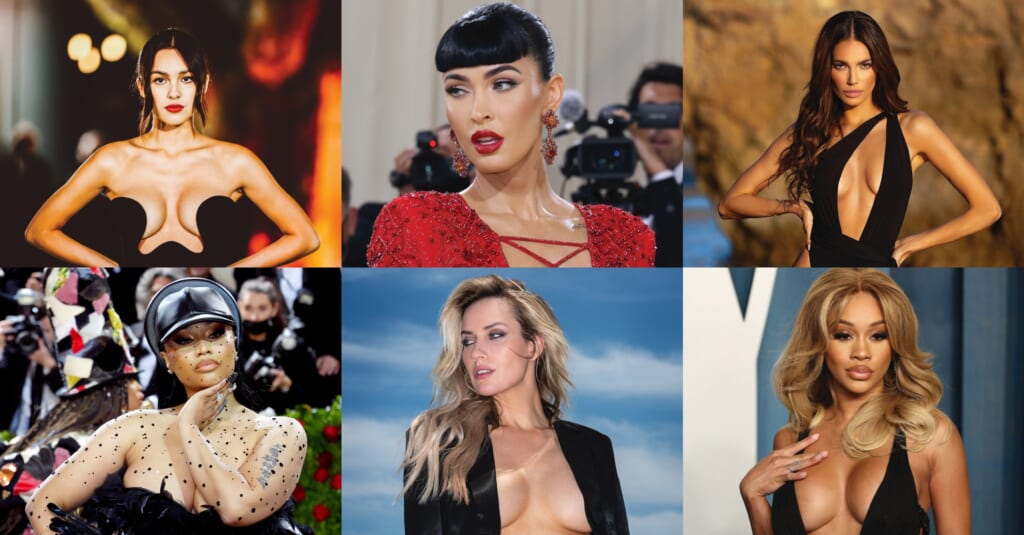 Fads and trends may wax and wane, but classic beauty never goes out of style—look no further than this year's Hot 100 leader, Paige Spiranac.
That's always been one of our guiding principles here at Maxim; and while you may encounter some new names, our annual Hot 100 portfolio remains a celebration of timeless attraction and enchantment. Yet these are no mere pretty faces, for the women on this list are as accomplished as they are celebrated. From movie stars and musicians to athletes and influencers, these paragons of pulchritude are as hot as it gets. Read on and try not to burn your eyes…
Hollywood Heartbreakers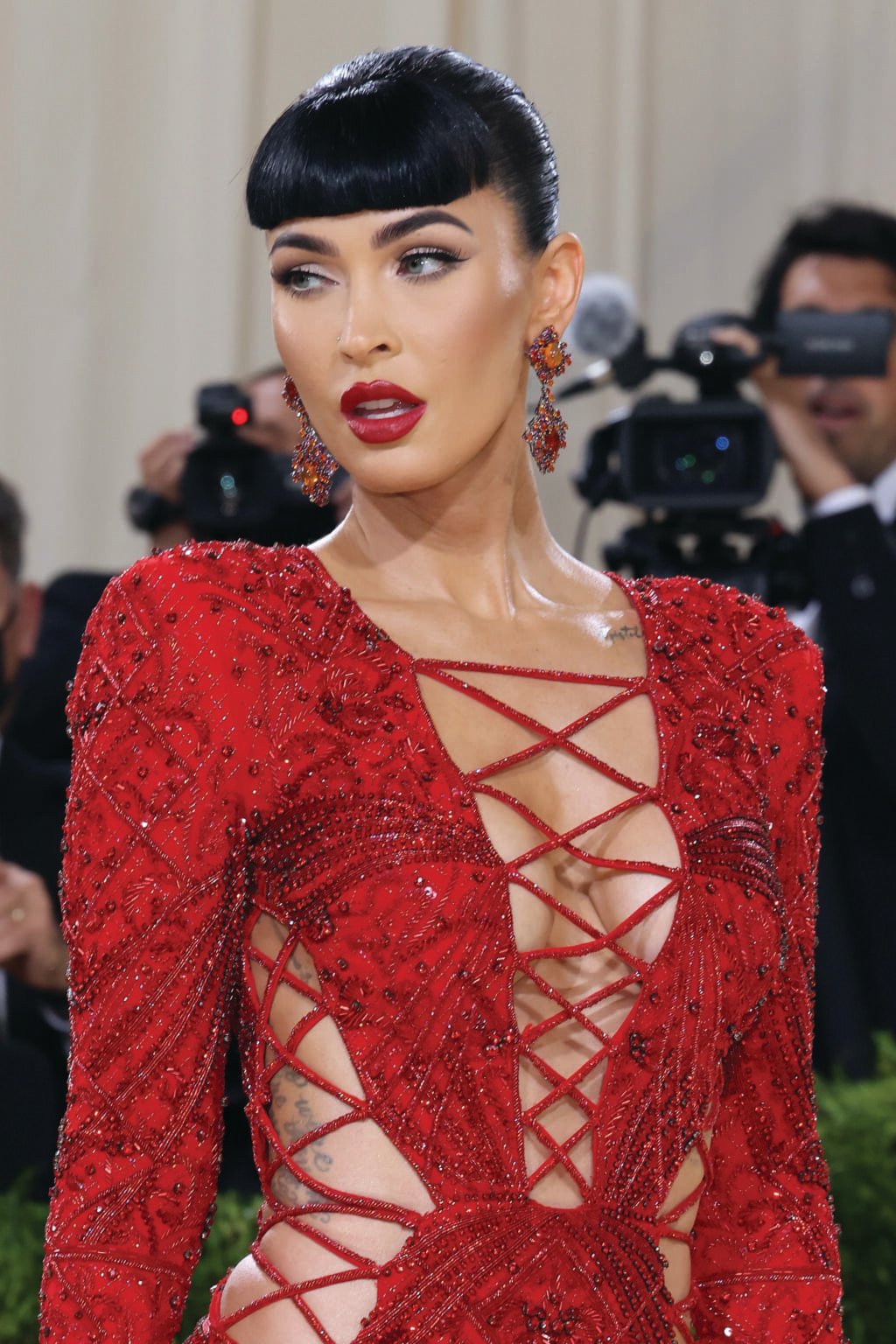 Famous for her all-American good looks and sex-symbol status, the outspoken 36-year old actress has been making headlines lately thanks to her unconventional relationship with rapper Machine Gun Kelly. The odd couple even stars in a new movie together titled Good Mourning.
If you weren't aware that this girl's on fire, her Bond girl performance in No Time to Die no doubt got your attention. Recently caught steaming things up on and off screen with Ben Affleck in Deep Water, this Cuban-born chica will test her star status as Marilyn Monroe for Netflix's Blonde later this year.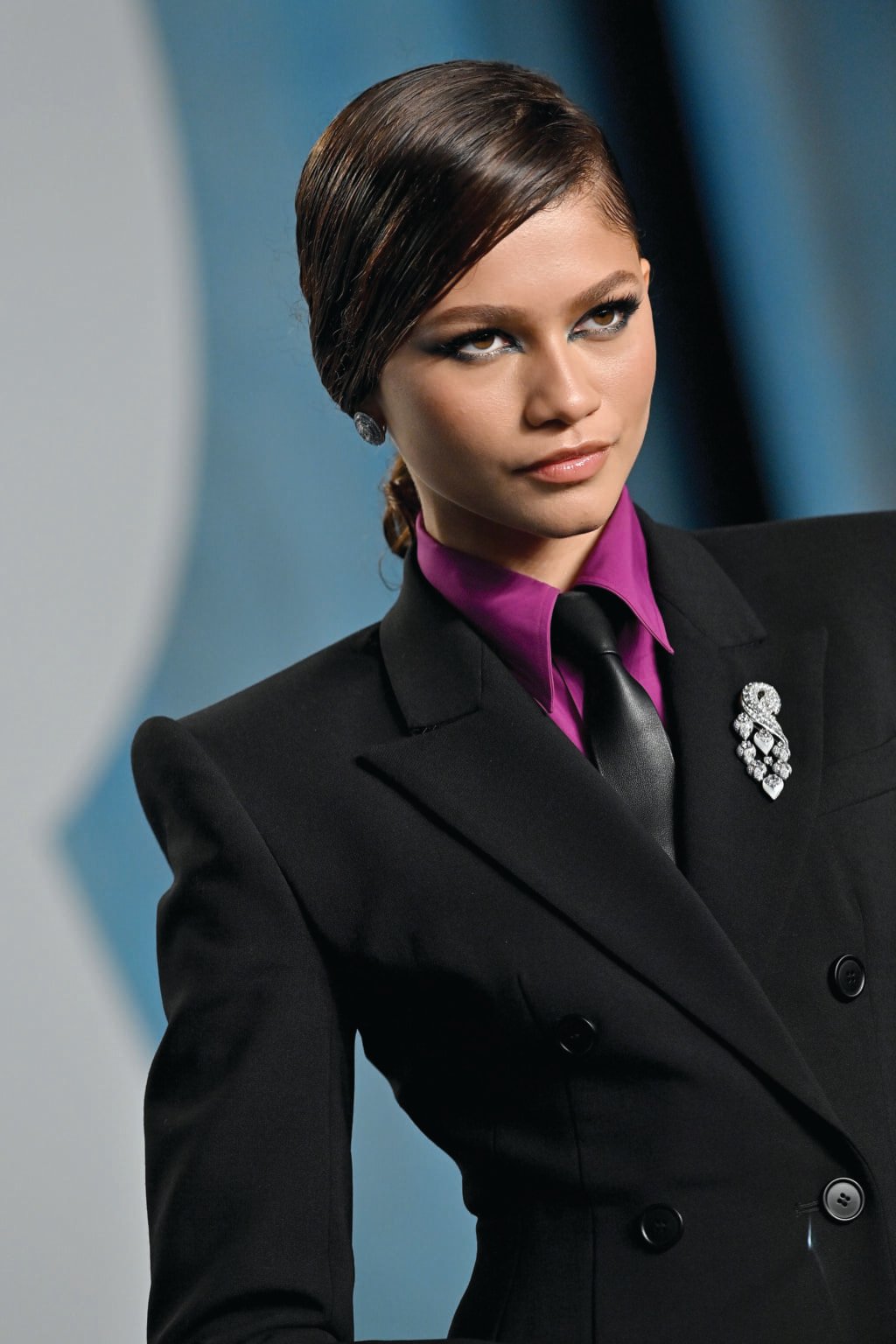 The star of Euphoria, for which she earned an Outstanding Lead Actress Emmy Award at age 24, Zendaya is the biggest celeb of her generation. Along the way she played MJ in the Spider-Man franchise, and starred opposite Timothée Chalamet in Dune. Already with a whopping 137 million Insta followers, that number will rise with the Dune sequel already in the works.
You saw her earlier this year as Martine Bancroft, vampiric girlfriend to Jared Leto in Morbius. But you might remember her from Pacific Rim: Uprising. And you can also catch her in a Latinx remake of the Liz Taylor classic, Father of the Bride.
Daughter of rocker Lenny Kraviz and actor Lisa Bonet, Zoë is best known as Selina Kyle aka Catwoman in last spring's hit, The Batman, a hard-won breakout after years of lesser roles in movies like X-Men: First Class, Divergent and Mad Max: Fury Road.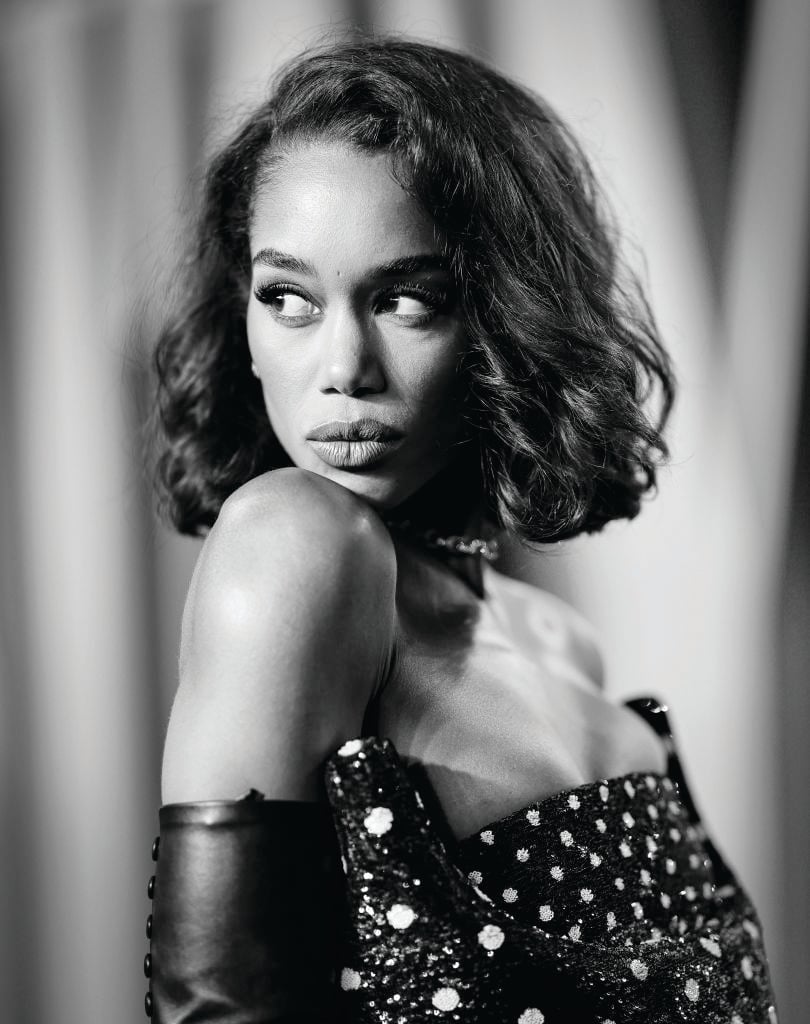 It was just a matter of time before this former model found her way from fashion ads to the big screen. Peter Parker pined for her in Spider-Man: Homecoming, then she was wooed by John David Washington in BlacKkKlansman. But can she stand up to heavyweight champ Mike Tyson? Find out next year when she stars as Robin Givens.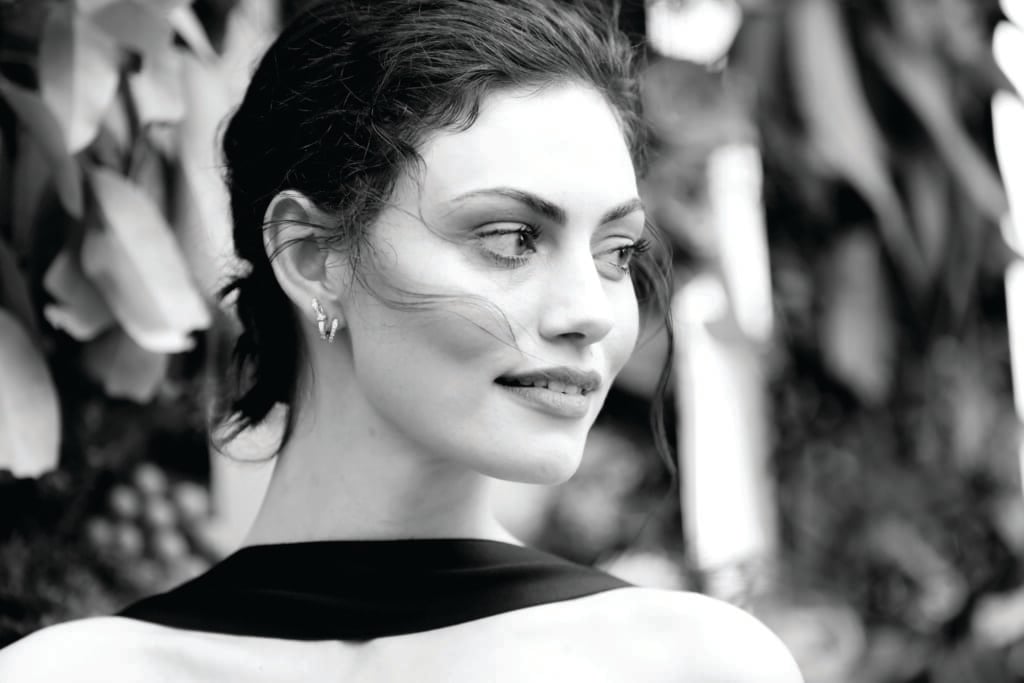 This Chanel brand ambassador first began acting in her native Australia, starring in the alien invasion saga Tomorrow, When the War Began. But you probably know her as Hayley Marshall in The CW series The Vampire Diaries and its spinoff series, The Originals.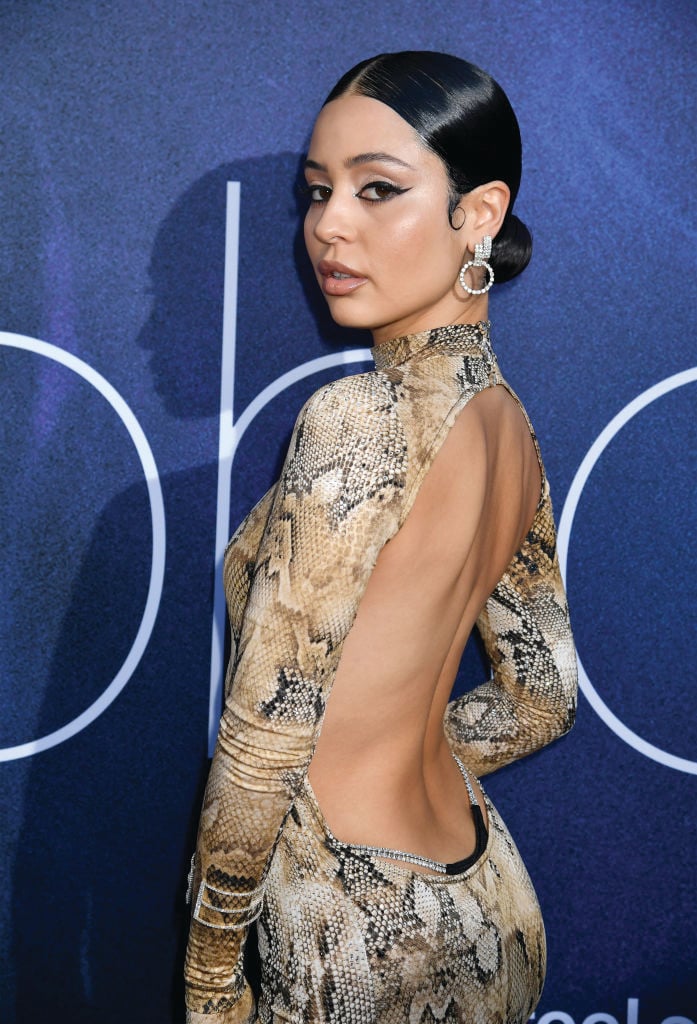 Her character Maddy Perez may be a confident, witty teen in Euphoria, but Alexa's that way in real life, too, which accounts for her 10.9 million Insta followers. Growing up around trauma primed her for her role on the show in which she's stuck in a relationship with a psychopathic football player.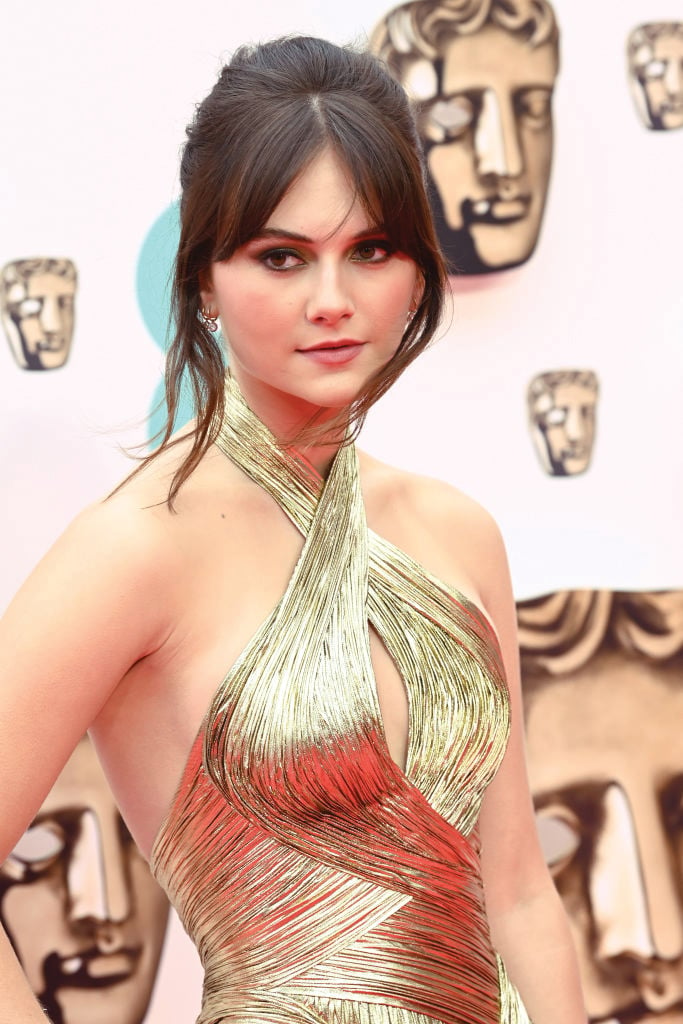 She was best known for the Netflix thriller, Locke & Key, but all that changed the night of the Oscars when her little indie film CODA took home the Oscar for Best Picture. Next up is the indie thriller, Cat Person, in which she plays a college sophomore in a relationship with an older man.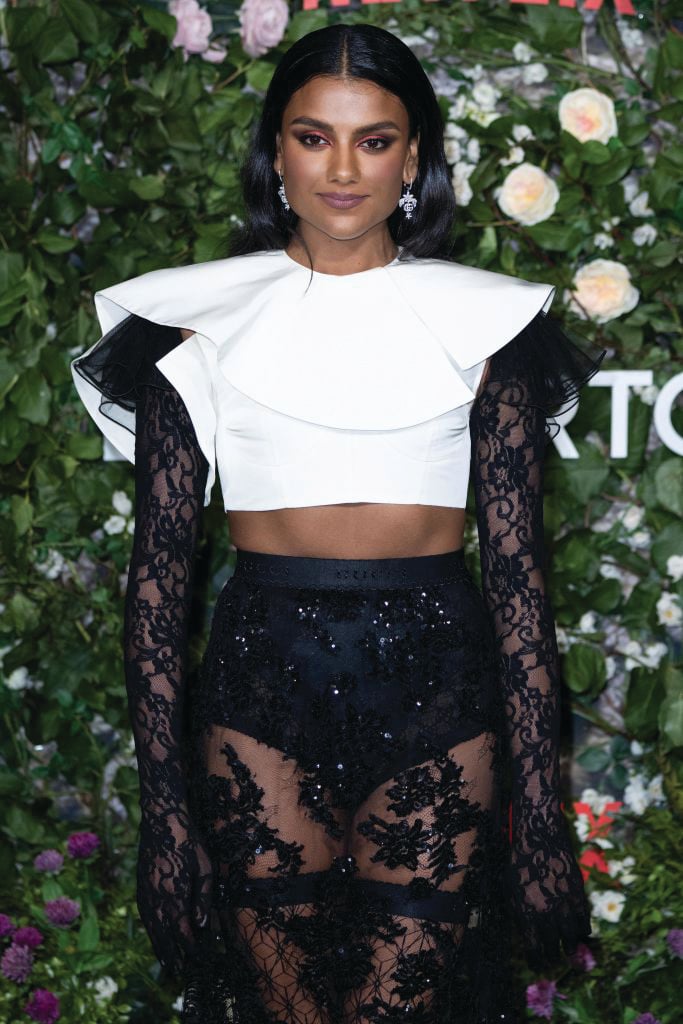 Burning it up with Jonathan Bailey on this season's Bridgerton, this Brit-born actress of Indian descent is redefining what leading ladies look like. Yes, she has Netflix's Sex Education on her resume, which means she knows her birds from her bees, leaving lessons on fish and seas for 2023's live-action The Little Mermaid.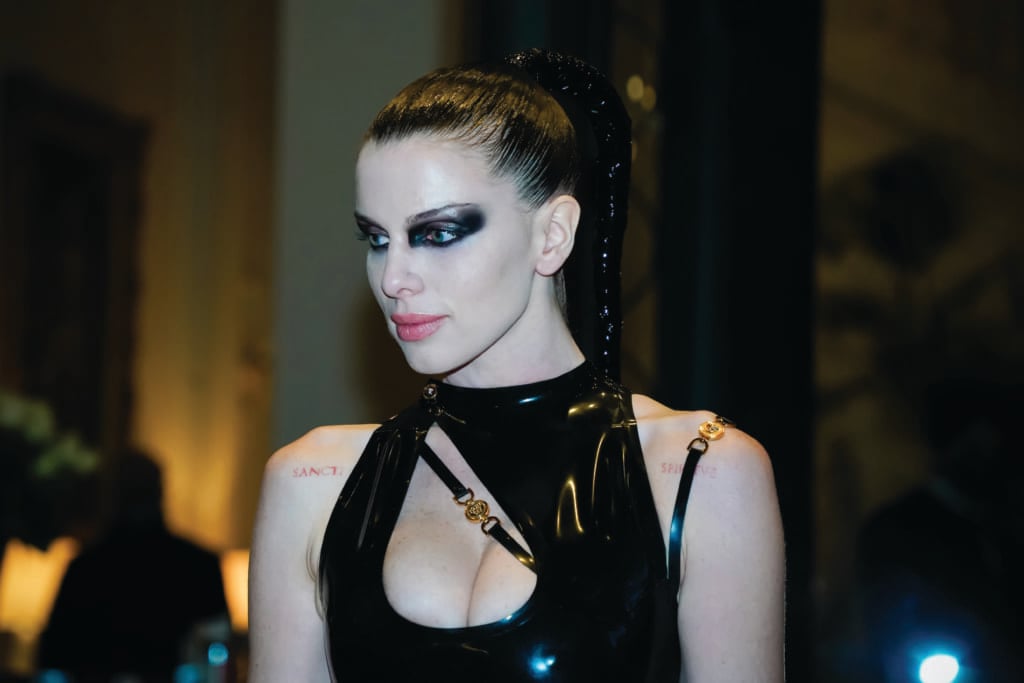 Not just Kanye's rebound after his split with Kim Kardashian, Julia Fox has forged a neat little career for herself, appearing in the Adam Sandler film, Uncut Gems, and more recently working with Steven Soderbergh on No Sudden Move. Look for her next year in The Trainer, a comedy about the American dream.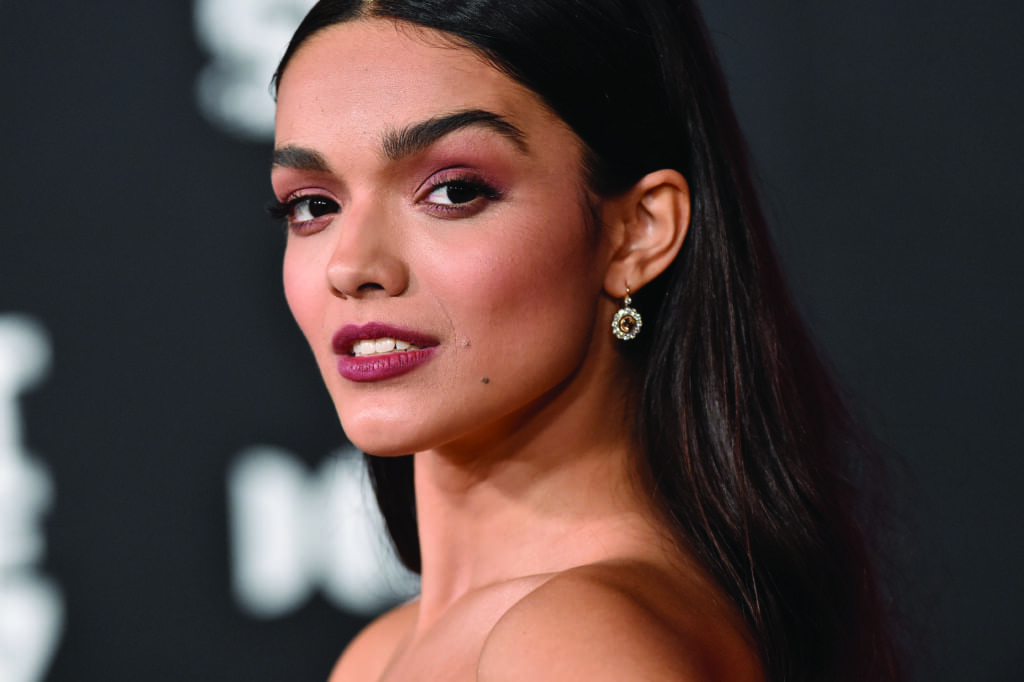 She only beat out more than 30,000 applicants for the role of María in Steven Spielberg's West Side Story. Marking her screen debut, last season's ecstatic remake of the 1961 classic earned the beauty with the flashing eyes a Golden Globe. Later this year she'll appear in Shazam! Fury of the Gods and then she takes on iconic princess Snow White in Disney's upcoming live-action remake.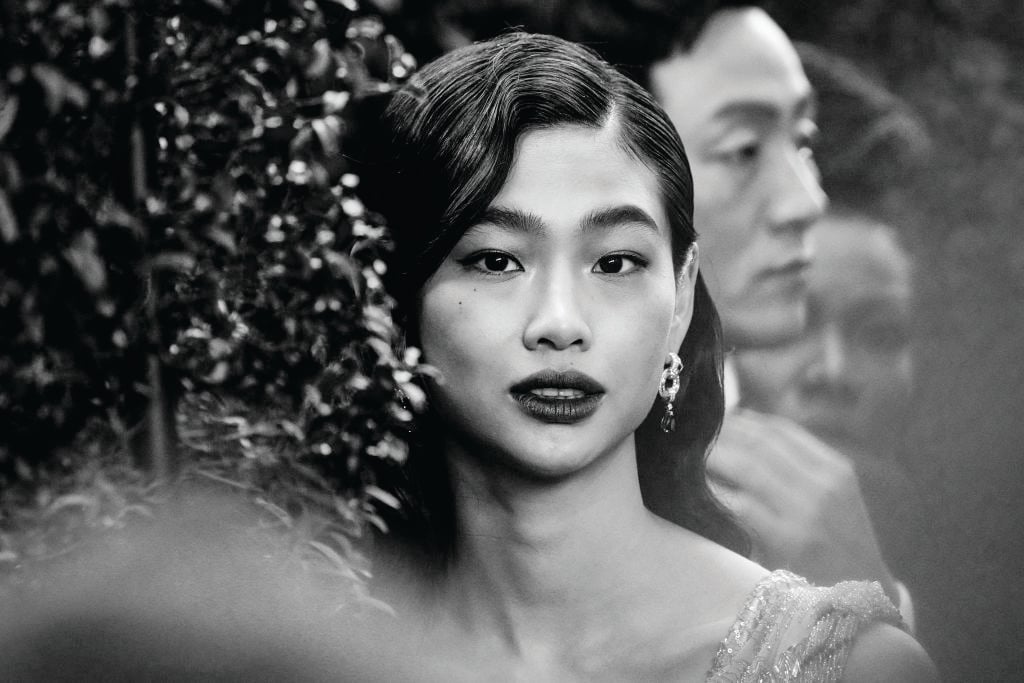 Netflix's biggest hit of 2021, Squid Game earned Hoyeon a Screen Actors Guild Award for her stoic performance. Next up is Alfonso Cuarón's Apple TV+ series, Disclaimer starring Cate Blanchett, Sacha Baron Cohen and Kevin Kline. Not bad for this South Korean newcomer. No doubt her 23.8 million Insta followers would agree.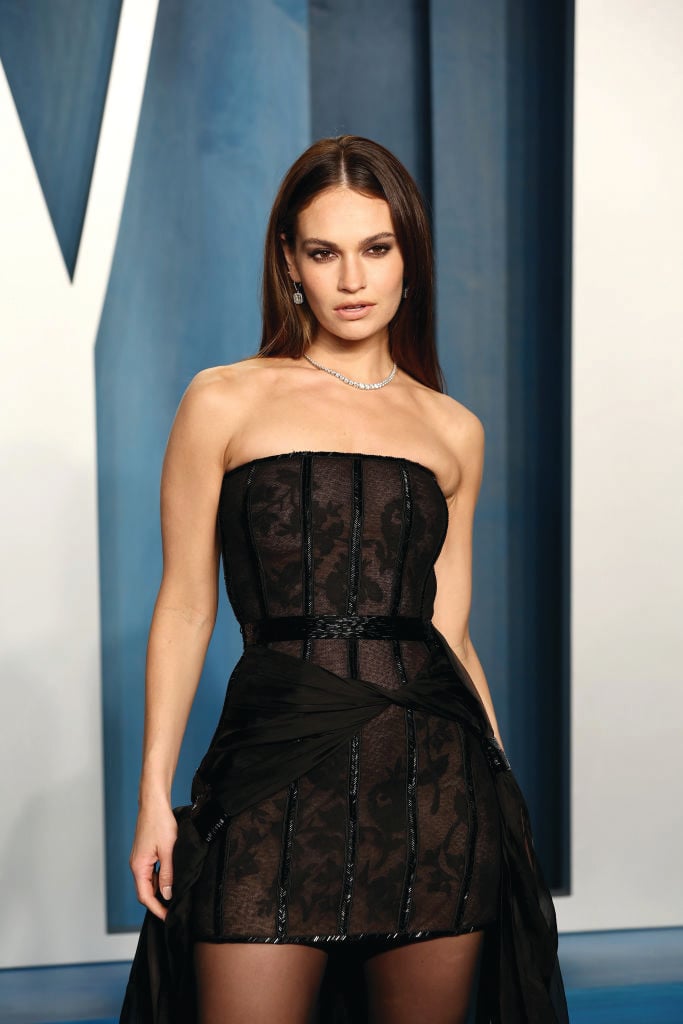 She wowed as Pamela Anderson in Hulu's Pam & Tommy, big cups to fill indeed, but the star of Cinderella and Downton Abbey had no compunction about donning prosthetics for the show. Bonus points for nonchalantly riding shotgun with wheelman Ansel Elgort in the modern car chase classic, Baby Driver.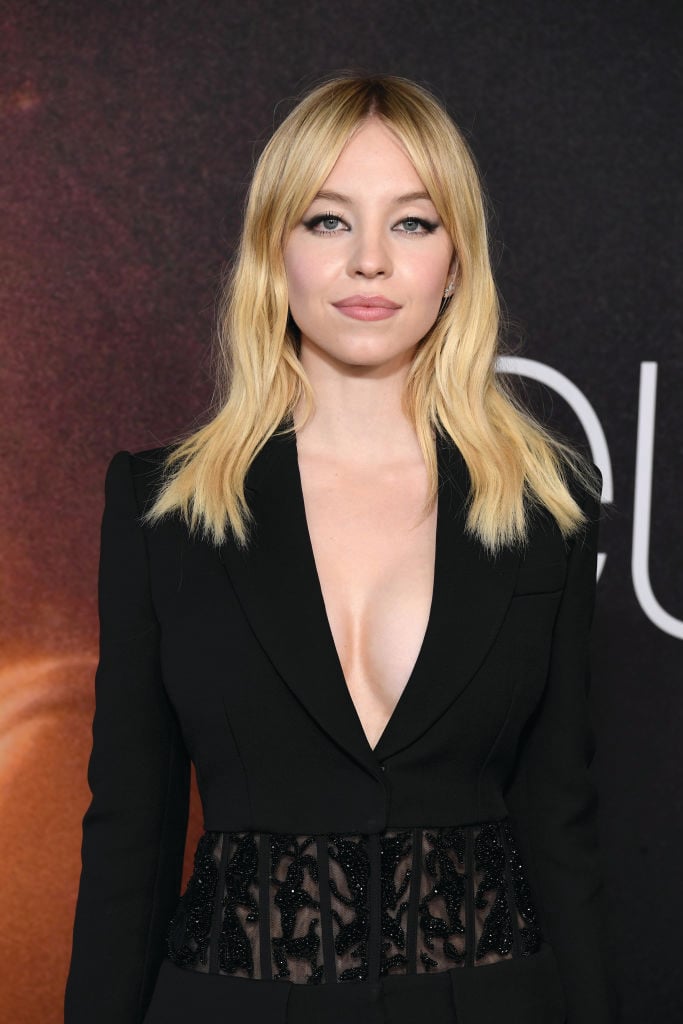 In addition to 12.1 million followers on Insta, Sydney has the most astute grandparents in the business. When she invited them to the premiere of her hit show, Euphoria, they reportedly took one look at her nude scenes and told her, "You have the best tits in Hollywood."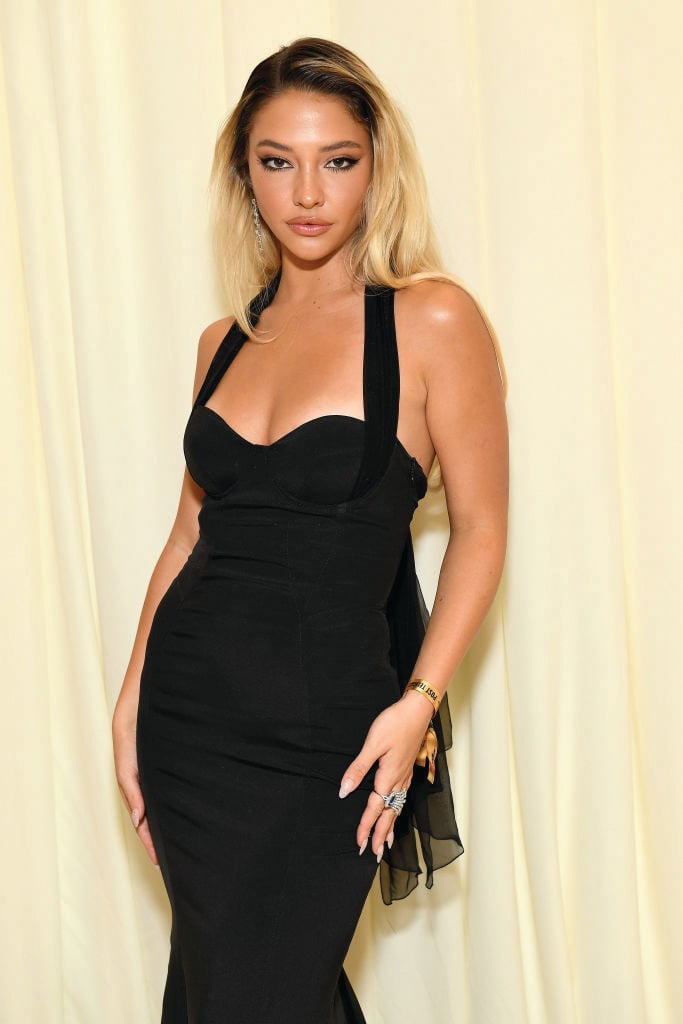 You know her as queen bee Sarah Cameron on Netflix's Outer Banks, but she's about to bump it up to the big screen when the Knives Out sequel comes out later this year, which will no doubt boost her 12.4 million Insta followers by another million or so.
Fashion Legends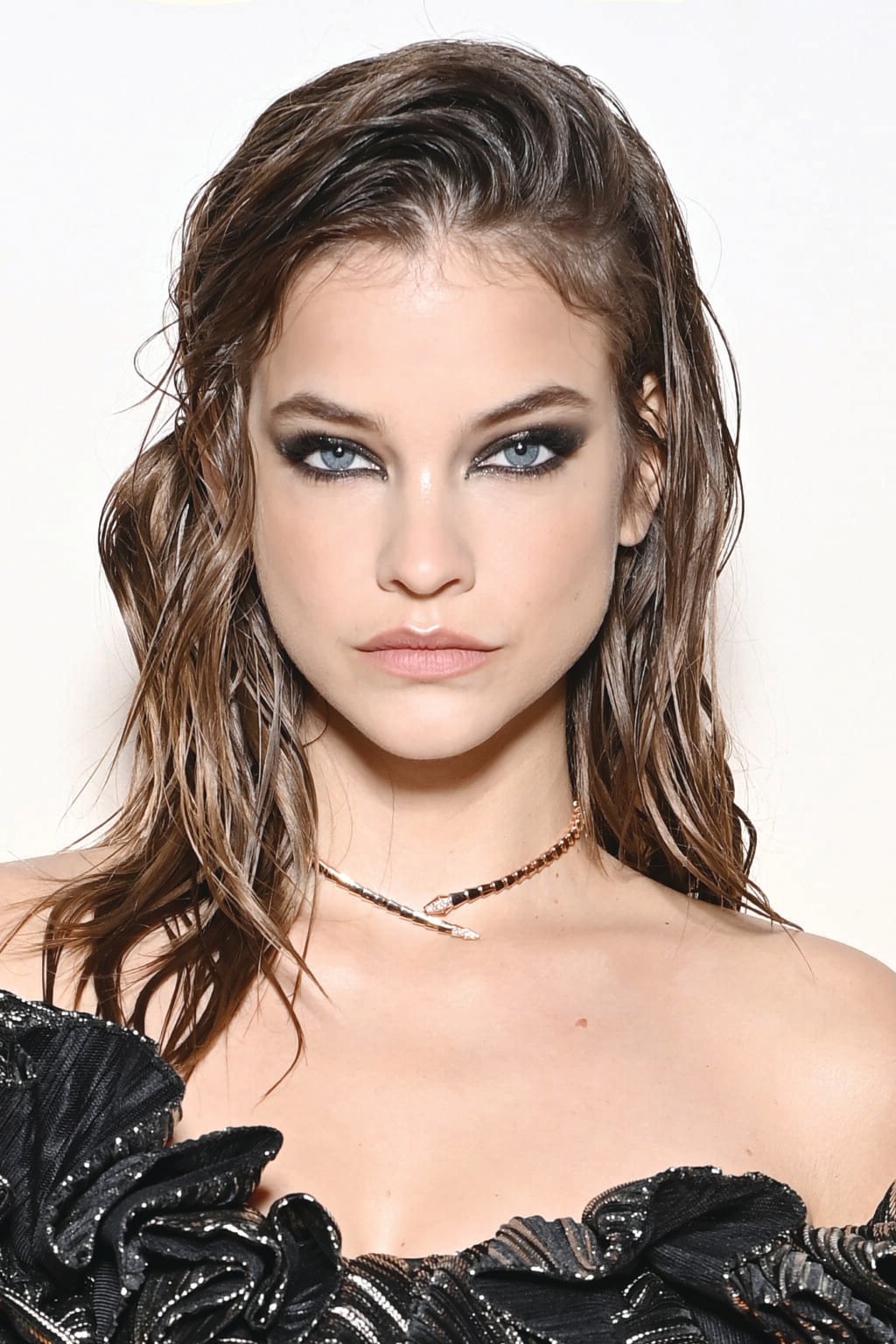 Though she's retired her Victoria's Secret wings alongside all of the other Angels, the former Maxim cover star is busier than ever, walking in runway shows, gracing the glossy covers of numerous magazines, and shooting campaigns for brands like Alo Yoga and Armani Beauty.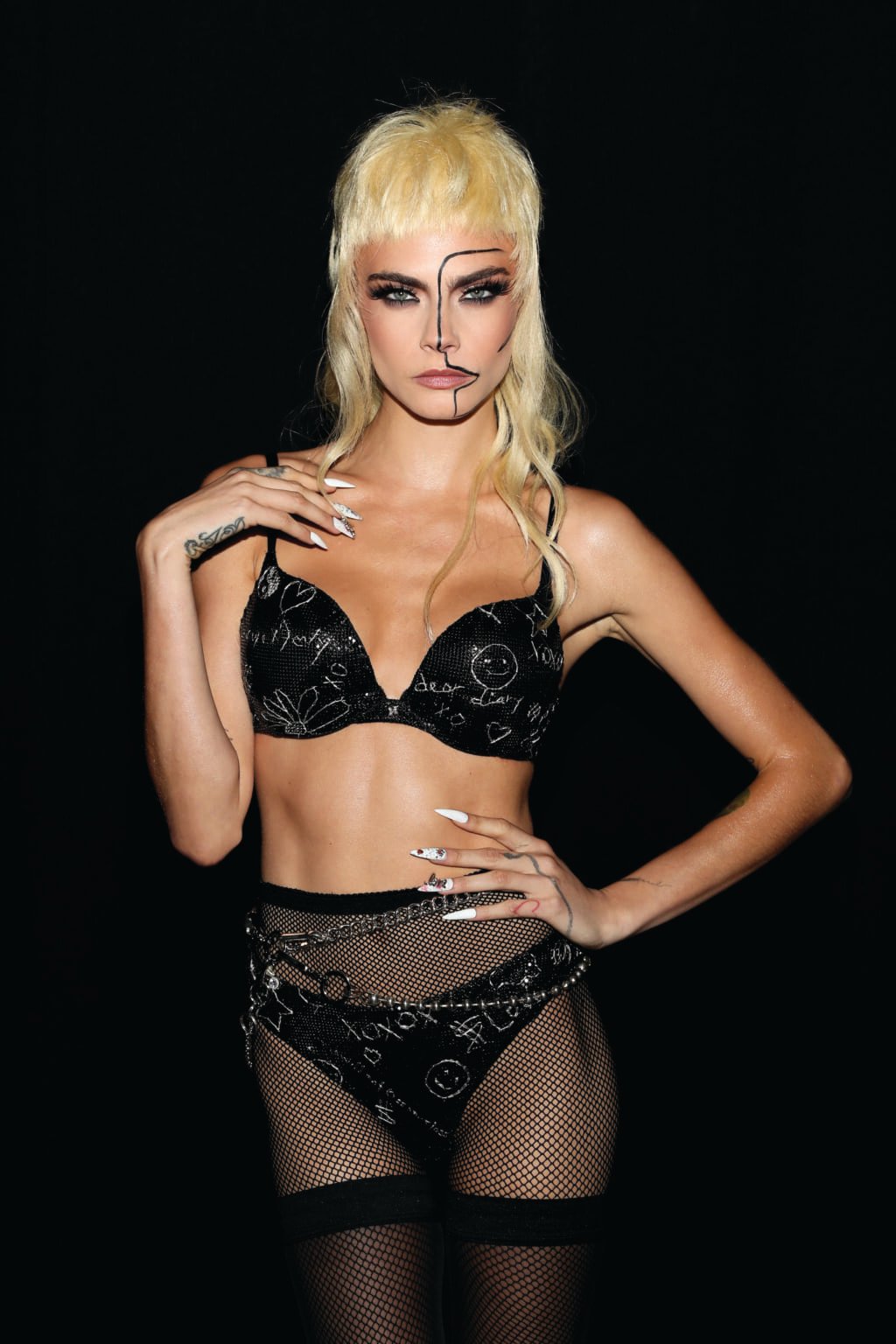 The modeling world's wild child Cara Delevingne is proving herself to be a force to be reckoned with in other industries as well, having launched her own prosecco brand called Della Vite alongside her sisters. Plus, she recently joined the cast of Hulu's Only Murders in the Building for its second season.
Alessandra Ambrosio, one of the most iconic Victoria's Secret Angels of all time, spent 17 years of her career modeling sexy lingerie, only to retire her wings in 2017. Since then, the former Maxim cover girl has modeled for brands including SKIMS and Alexander Wang, while working on her own swimwear brand GAL Floripa.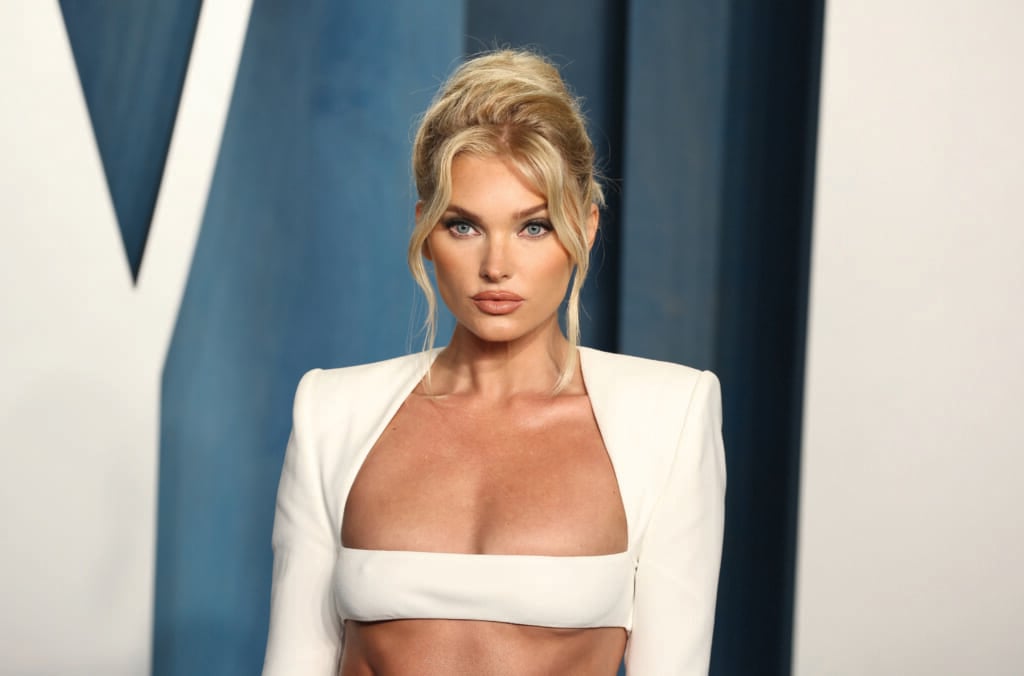 Even after welcoming her first child last year, the Swedish stunner and former Maxim cover star is showing no signs of slowing down. She continues to rock the fashion industry, signing deals and shooting campaigns for brands like Valentino, and has collaborated with makeup brand Beaubble for her own collection of products.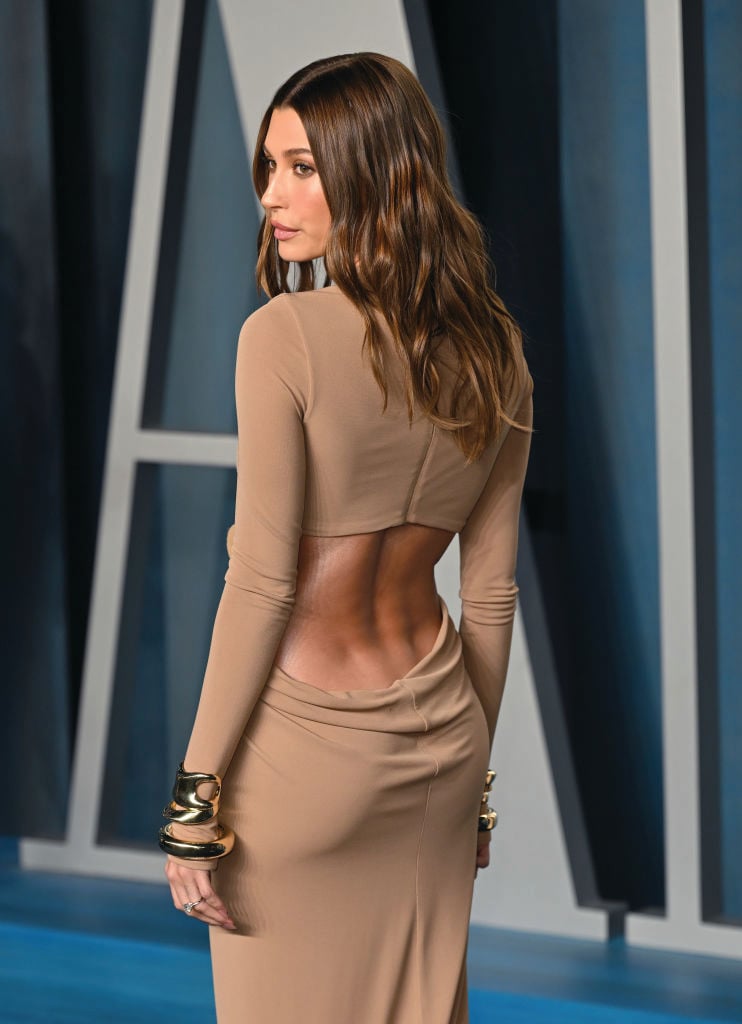 Thanks to her sweet smile, sultry gaze, and understated elegance, the lovely Hailey Bieber is an ode to sophistication with beauty that's almost too good to be true. The former Maxim Hot 100 winner and Maxim cover star also just launched her own skincare brand called Rhode.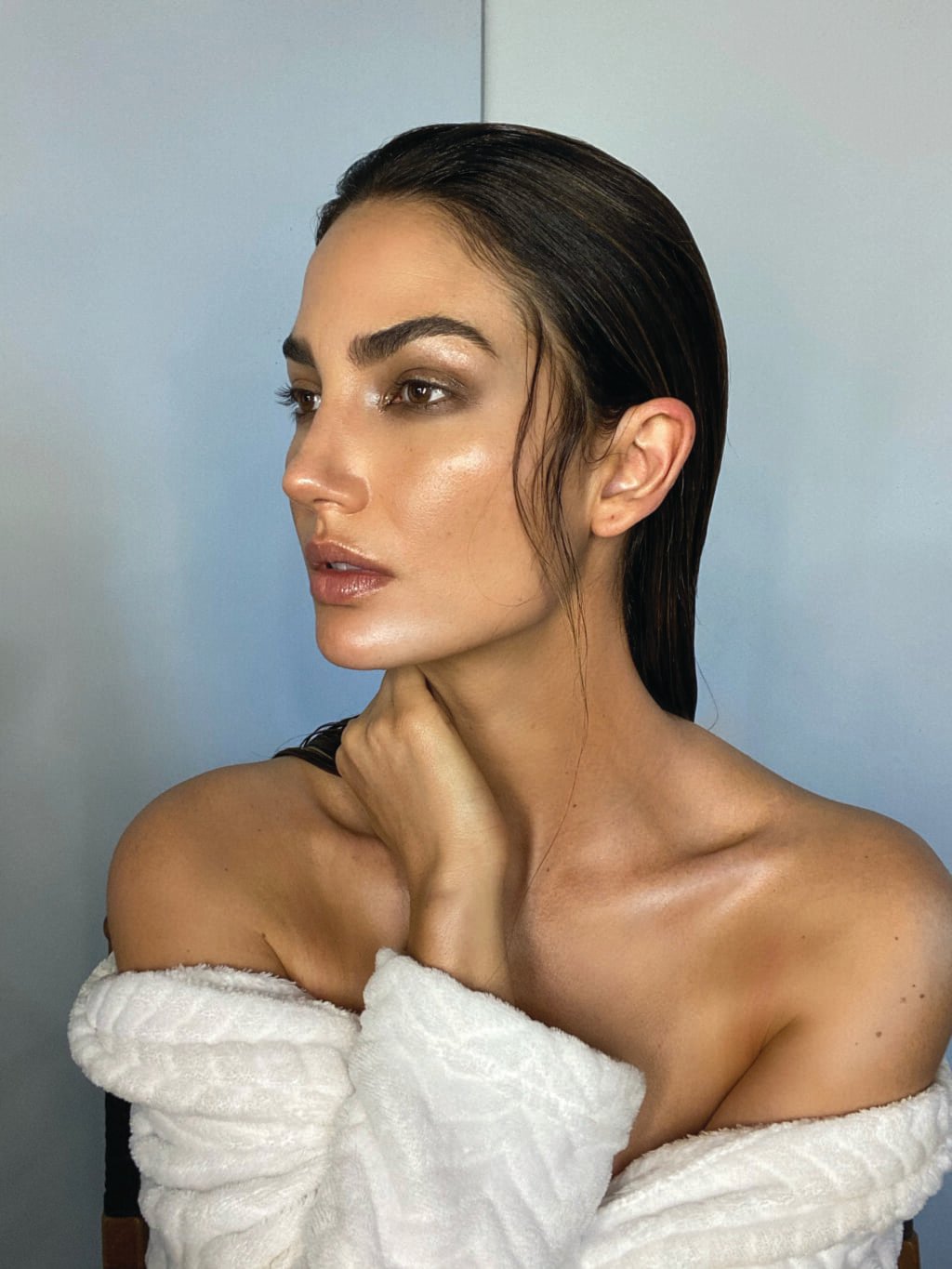 With her wide brown eyes, long lashes, and killer physique to boot, the California-born former Maxim cover star and former Victoria's Secret Angel made a name for herself at the top of the modeling hierarchy, and is known as one of the most memorable personalities of the modeling world.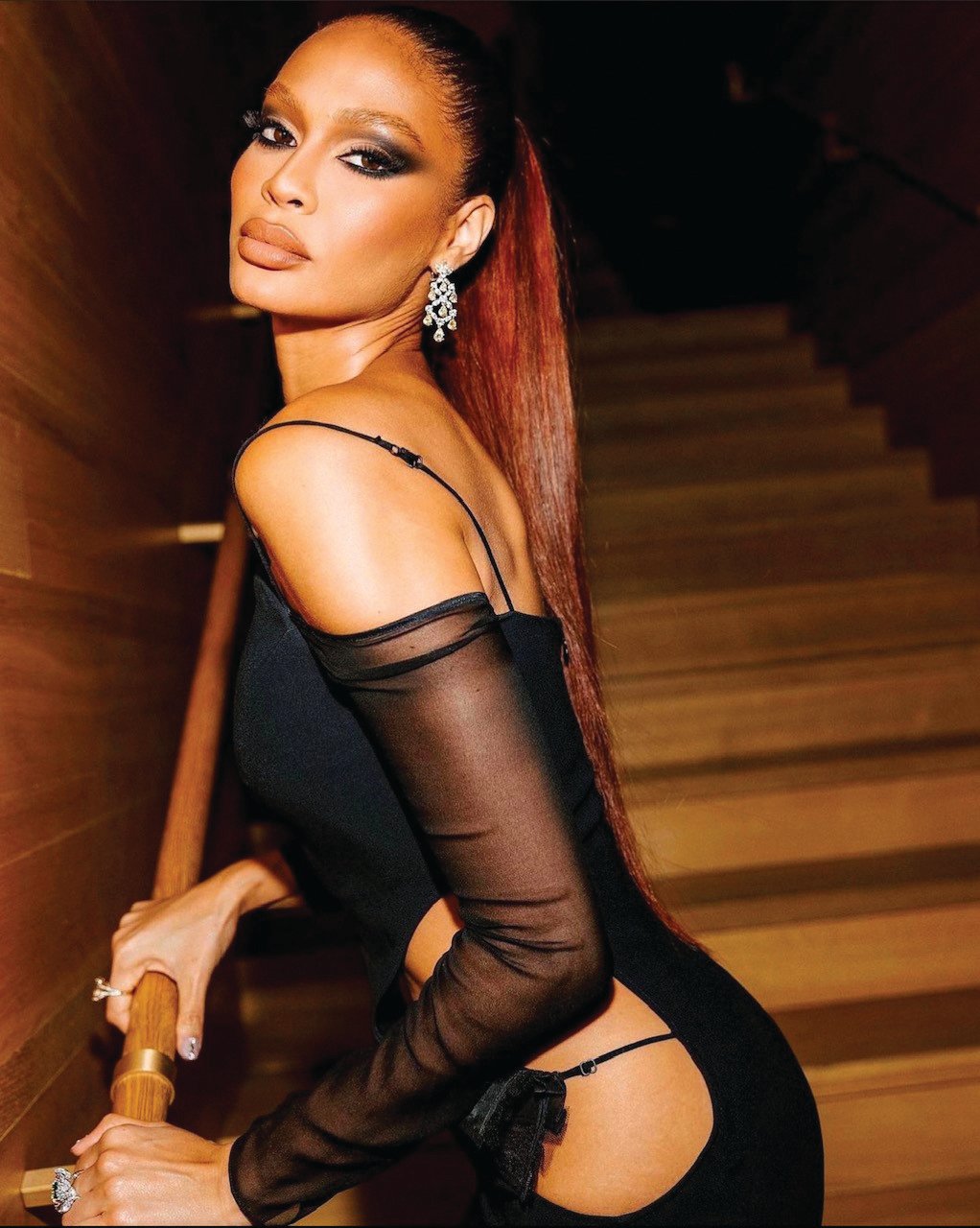 If modeling was an Olympic sport, this Puerto Rican supermodel would take home the gold. With her mile-long legs, she's been strutting her stuff on the runway for major labels including Rihanna's Savage X Fenty lingerie line and Off-White. What's more, she also has her own online donation platform called Donate My Wage.
Rosie Huntington-Whiteley (@rosiehw)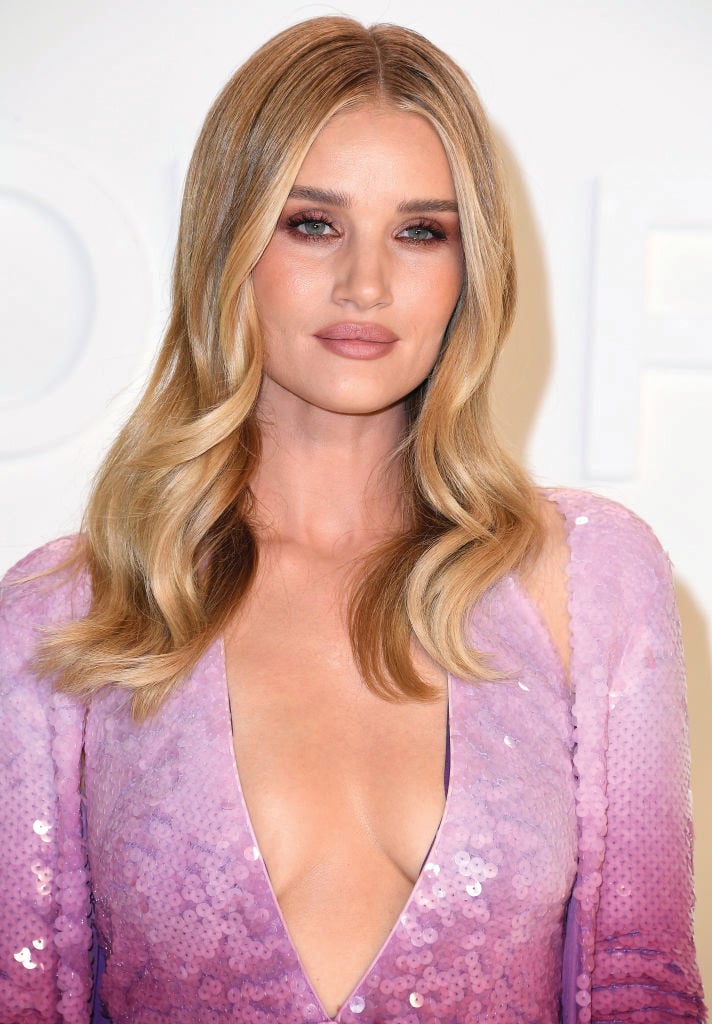 A veteran of the modeling industry, time seems to stand still for the aristocratic, fresh-faced 35-year old English beauty, a former Maxim Hot 100 winner and cover star who somehow looks even more beautiful and radiant than the day she first started modeling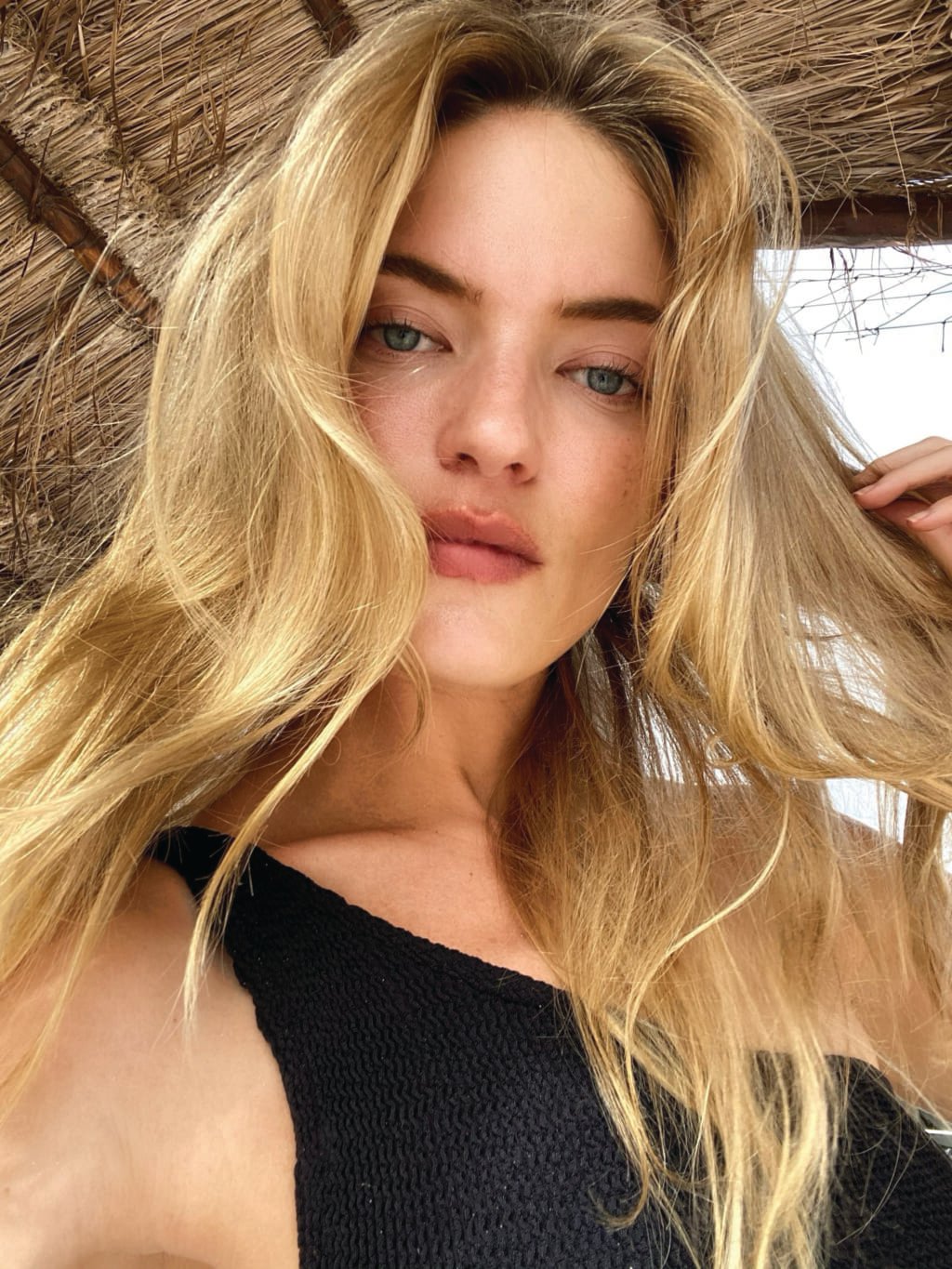 The North Carolina-born all-American bombshell is best known for being a former Victoria's Secret Angel, and for good reason. With looks as radiant and jaw-dropping as hers, it's no wonder this former Maxim cover model has become one of the lingerie giant's most iconic faces.
Icons & Megastars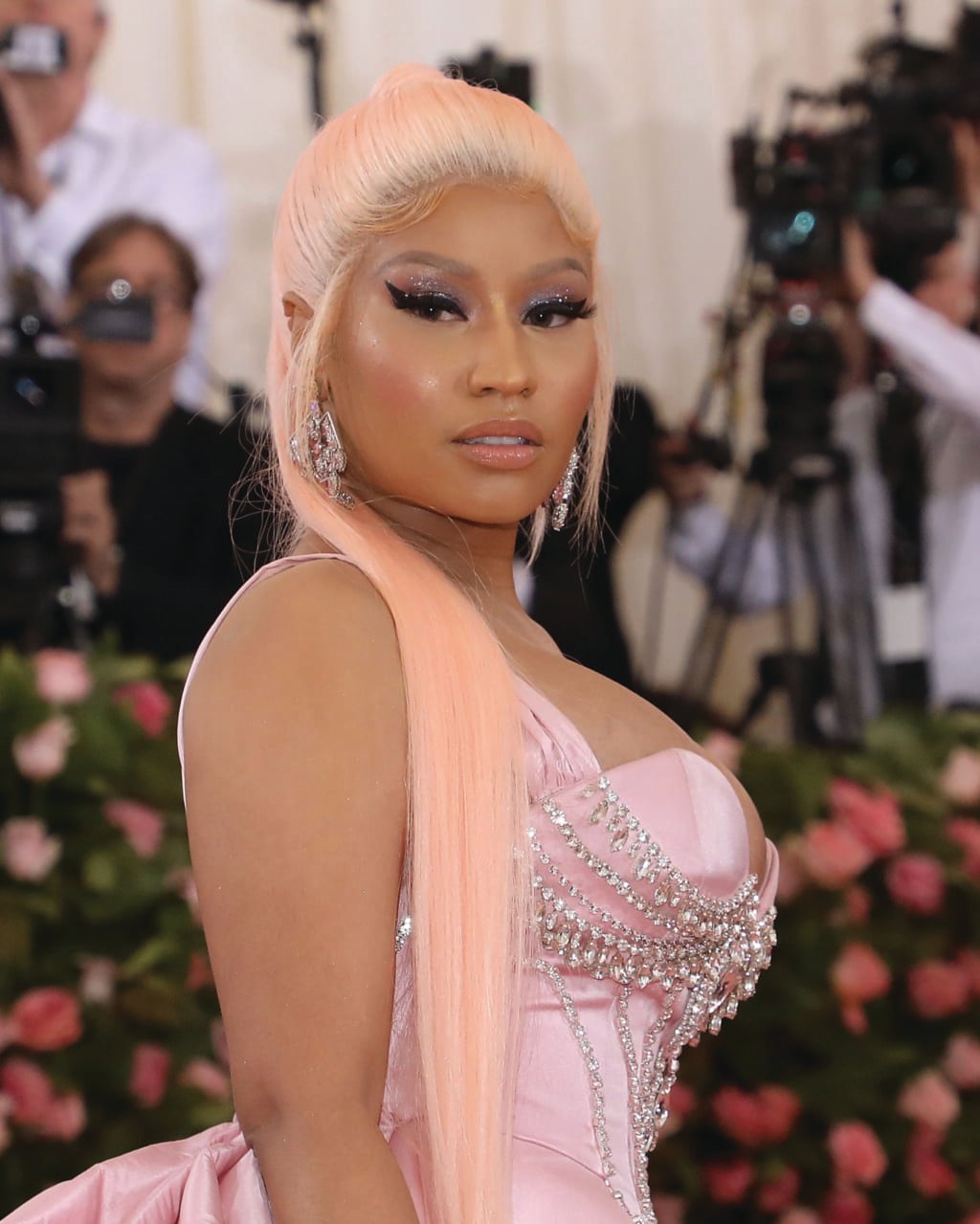 The preeminent Queen of rap kicked off the first half of 2022 with a slew of four singles that appeared immediately on Billboard charts upon release, the latest being "We Go Up" featuring Fivio Foreign. But the ten-time Grammy nominee's biggest power move of the year came in May, when she was announced as Maxim's Creative Director. Being a perennial force in pop culture and Instagram's most-followed rapper, Minaj's brand and influence are a perfect fit for the world's leading luxury lifestyle magazine.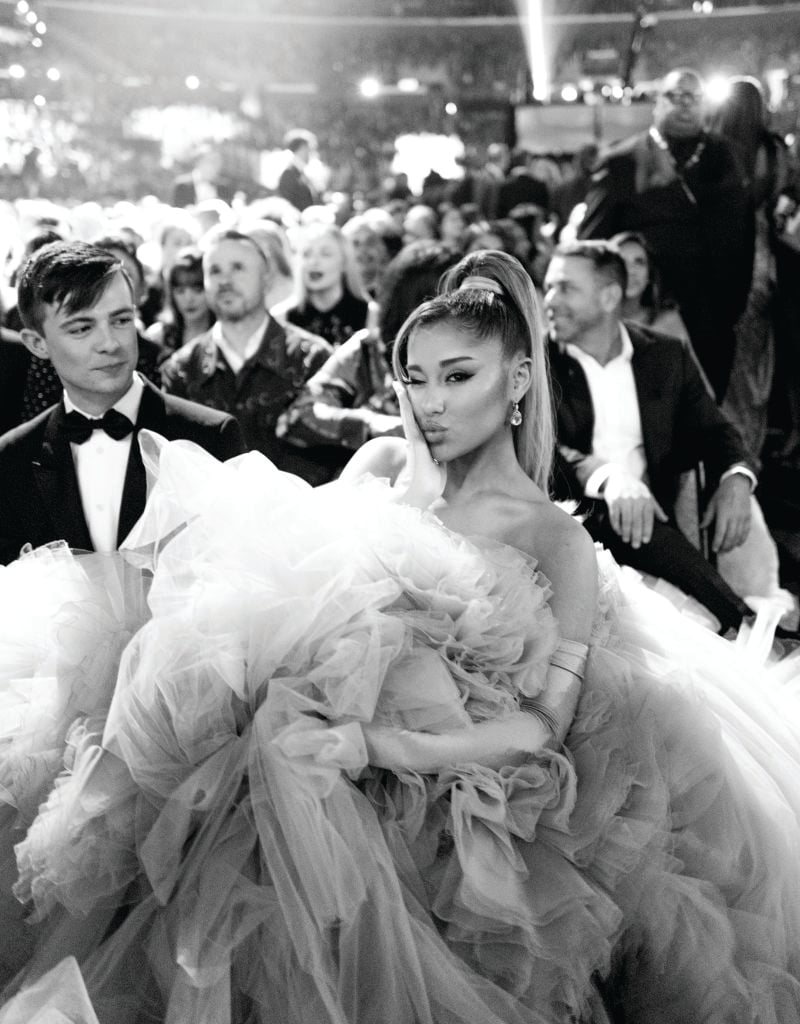 She's the recipient of two Grammy Awards, two Billboard Music Awards and 20 Guinness World Records titles for a career that seems to expand as fast as her followers on Insta, now numbering 305 million. Ariana's film work has been mainly cameos with the exception of last year's Oscar-nominated Don't Look Up, for which she sang "Just Look Up" with Kid Cudi.
Jennifer Lopez (@jlo)
Just because she's reunited with Ben Affleck doesn't mean the rest of us aren't still yearning for the 53-year-old pop star. She's sold more than 80 million records in her lifetime, a number that pales in comparison with her 203 million Insta followers. Even after many years in showbiz, her 2011 hit, "On the Floor" was declared "Highest Viewed Female Music Video of All Time" by Guinness World Records in 2012.
She's been modeling since she was 14, quickly becoming brand ambassador for Estée Lauder and landing covers for Vanity Fair, Vogue and Harper's Bazaar. Condolences to supermodel Gisele Bündchen, but Kendall blew past her in 2017, becoming the world's highest paid model, according to Forbes, and garnering 230 million Insta followers in the process.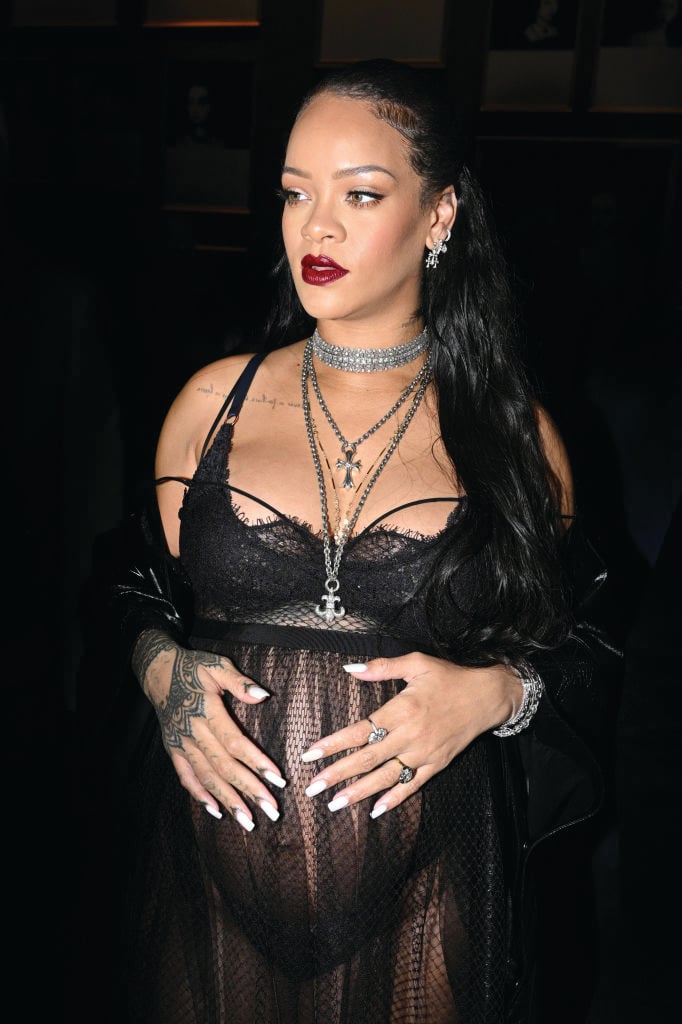 With record sales numbering more than 250 million worldwide, including 14 number-ones on Billboard's Hot 100, and a whopping nine Grammys, Rihanna is adored by 126 million Insta followers. With a net worth of $1.7 billion thanks largely to her Fenty Beauty and Fenty X Savage brands, she became even more glam when announcing the birth of her first child with A$AP Rocky.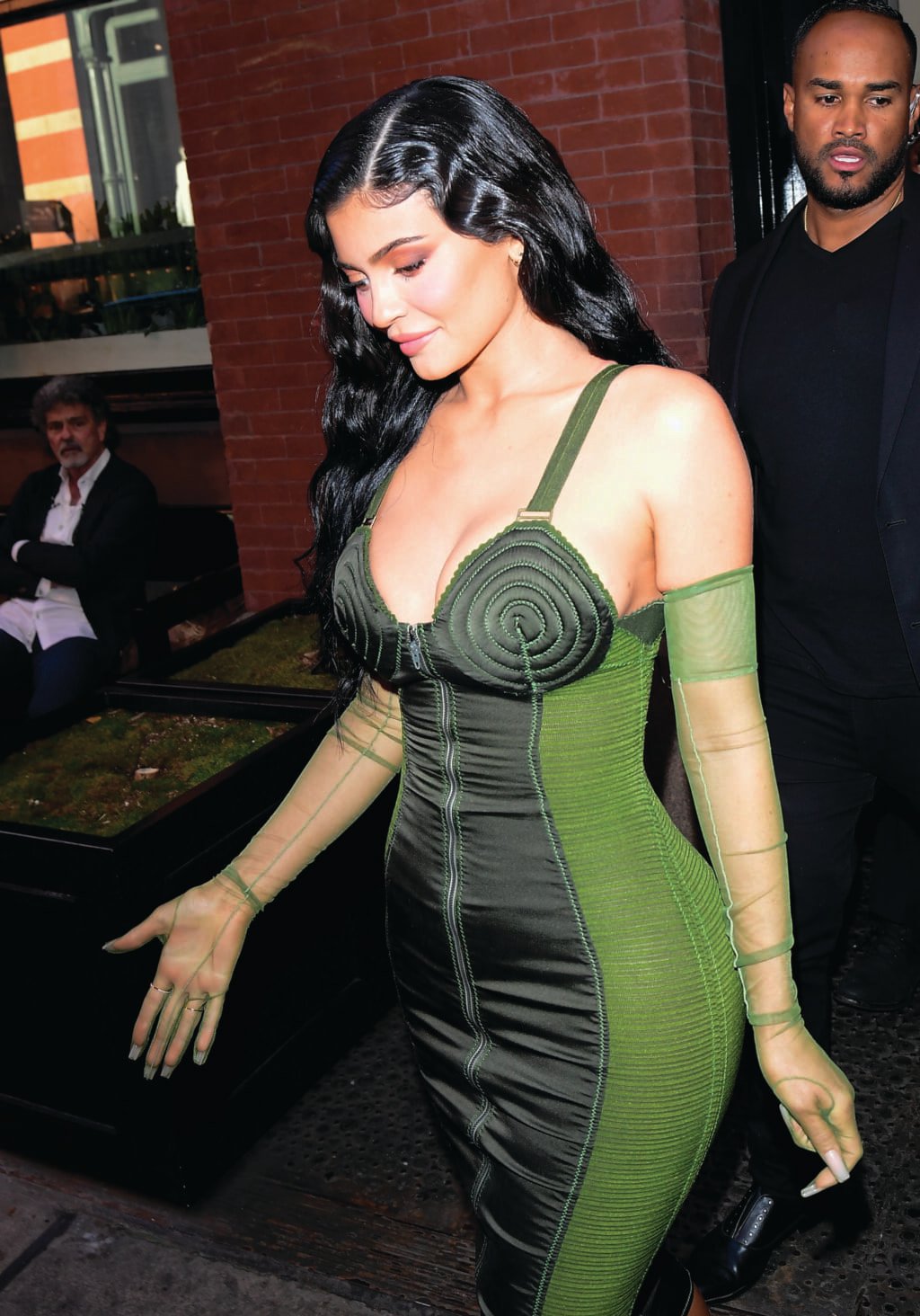 Yes, she's with Travis Scott and yes, they have a new baby, but that doesn't mean she's not into you… in your dreams! She started Kendall + Kylie clothing line with her sister, and started Kylie Cosmetics on her own. And being the most followed woman on Insta with 327 million, she has more customers than you can count.
Many of us first saw Selena when she was but a girl on the Disney Channel. Since then she's grown up to be the double-threat actor/ singer who captured the hearts of Nick Jonas, Justin Bieber, the Weeknd and 312 million Insta followers. Now her accolades include being named Billboard's Woman of the Year, MTV Video Music Awards, a SAG and Grammy nomination.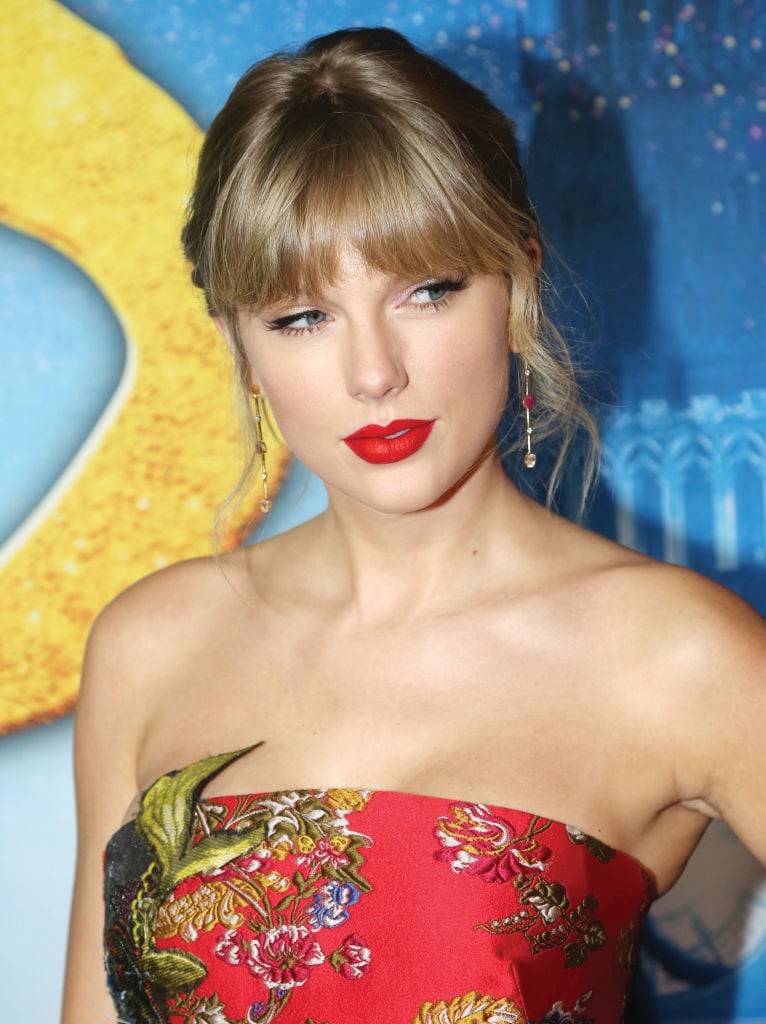 Country-pop crossover, indie folk, alternative rock—is there anything Taylor can't do? Winner of a whopping 11 Grammy Awards, nobody beats her, just ask her 206 million Insta followers. The stunner's former beaus are a who's who of entertainment including Joe Jonas, Taylor Lautner, John Mayer, Jake Gyllenhaal, Eddie Redmayne, Zac Efron, Harry Styles and Tom Hiddleston, plus she's a former Maxim Hot 100 leader and cover star.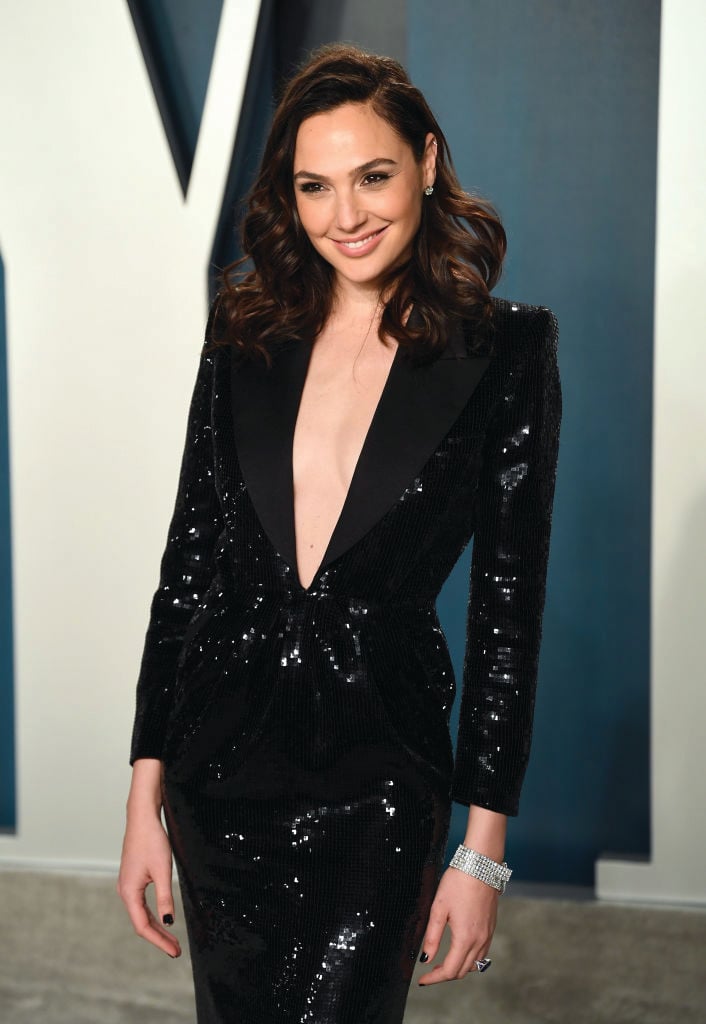 Crowned Miss Israel 2004, Gal did what any beauty queen would do—her compulsory two-year stint in the Israeli Defense Forces, which may have made her perfect to play Wonder Woman in her breakout 2017 role. Today she's still a wonder, according to her 77.9 million Insta followers, and, in the upcoming live-action remake of Snow White and the historical epic, Cleopatra, still a queen.
Crowned Miss World 2000, Priyanka quickly became a Bollywood star in her native India. But you know her as Alex Parrish on ABC's Quantico, or maybe you've seen her in Netflix's The White Tiger or The Matrix Resurrections. But if you only know her as Nick Jonas' wife, then it's safe to assume you're not one of her 76.4 million Insta followers.
Sultry Songbirds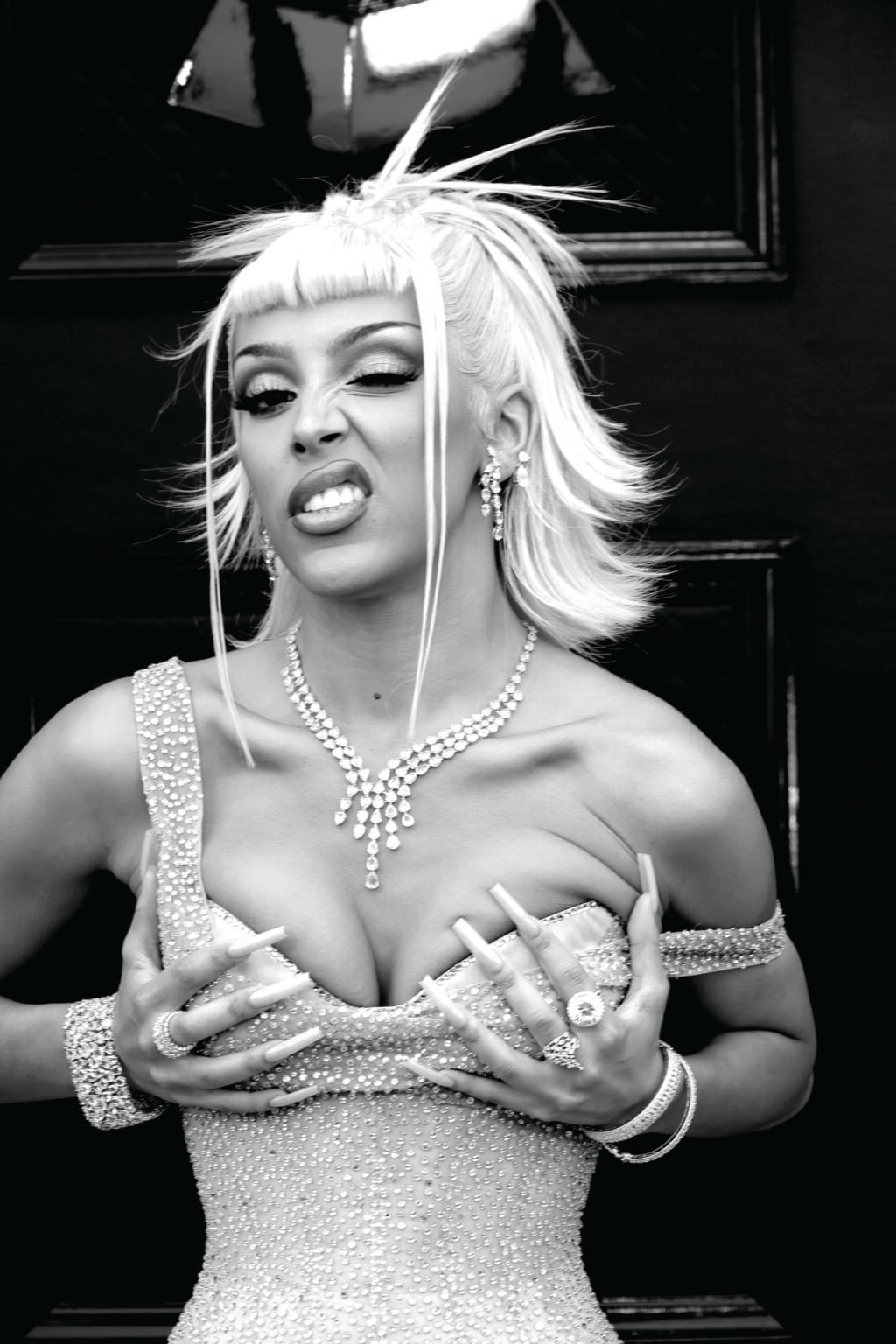 She finally got a Grammy Award at last spring's ceremony, further proof that there's no stopping Amala Ratna Zandile Dlamini, aka Doja Cat. Her third studio album, Planet Her (Deluxe) was nominated for Album of the Year, but her single featuring SZA, "Kiss Me More" brought home the gold, delighting hip-hop fans everywhere, including her 23 million Insta followers.
No longer a member of disbanded girl group Wonder Girls, Sunmi is no less wonderful. Her 2021 single "Tail" put her squarely in the spotlight, followed months later by her EP 1/6, featuring the single "You Can't Sit with Us." Collaborating with the 2020 World Championship DWG KIA, a League of Legends Esports team, she produced her hit single "Go or Stop?"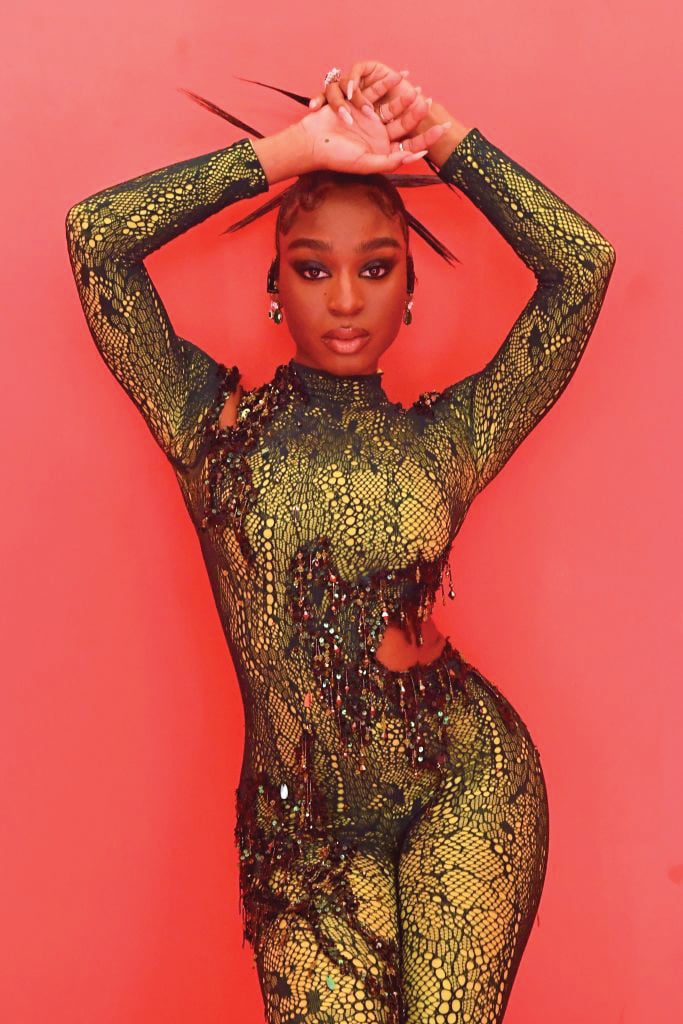 If you only know her from the girl group, Fifth Harmony, then you don't know Normani. She's paired with Khalid for "Love Lies," a top 10 hit certified 5x multi-platinum. She joined Sam Smith on "Dancing With a Stranger," and Megan Thee Stallion on "Diamonds." Last year's "Wild Side," featuring Cardi B, and more recently "Fair" are off her debut solo album expected this summer.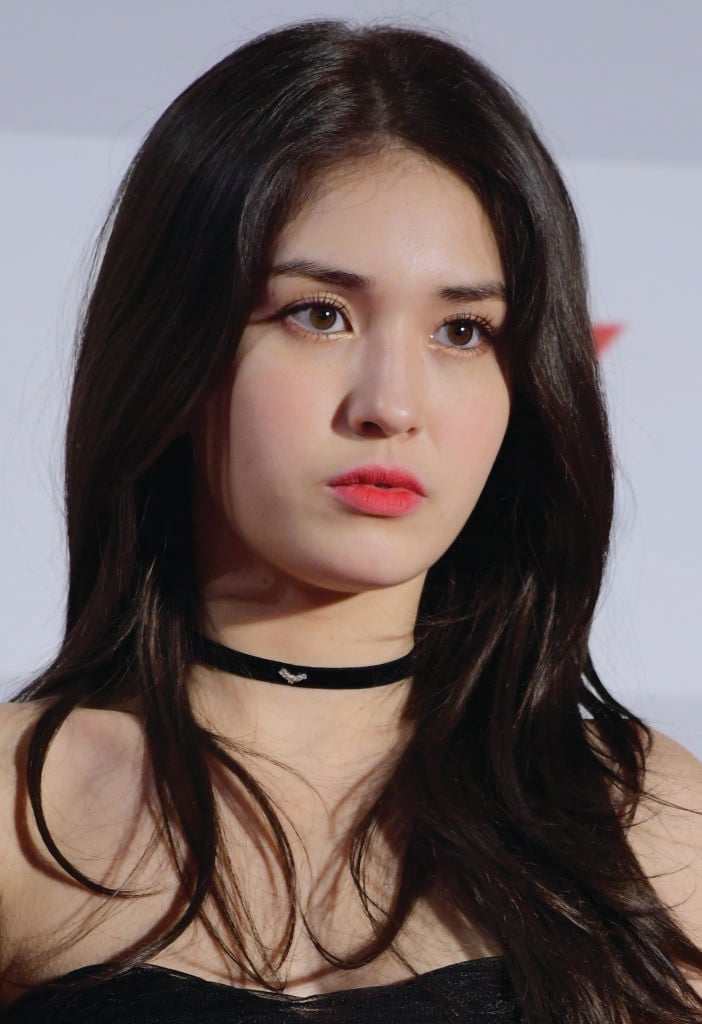 Debuting as a solo artist in 2019 with the single "Birthday,'' she followed with her debut studio album XOXO two years later. The hugs and kisses are for her growing audience and her 14 million Insta followers. Though she might seem as gentle as a butterfly, cross her at your own peril—she's a fourth-degree blackbelt in Taekwondo.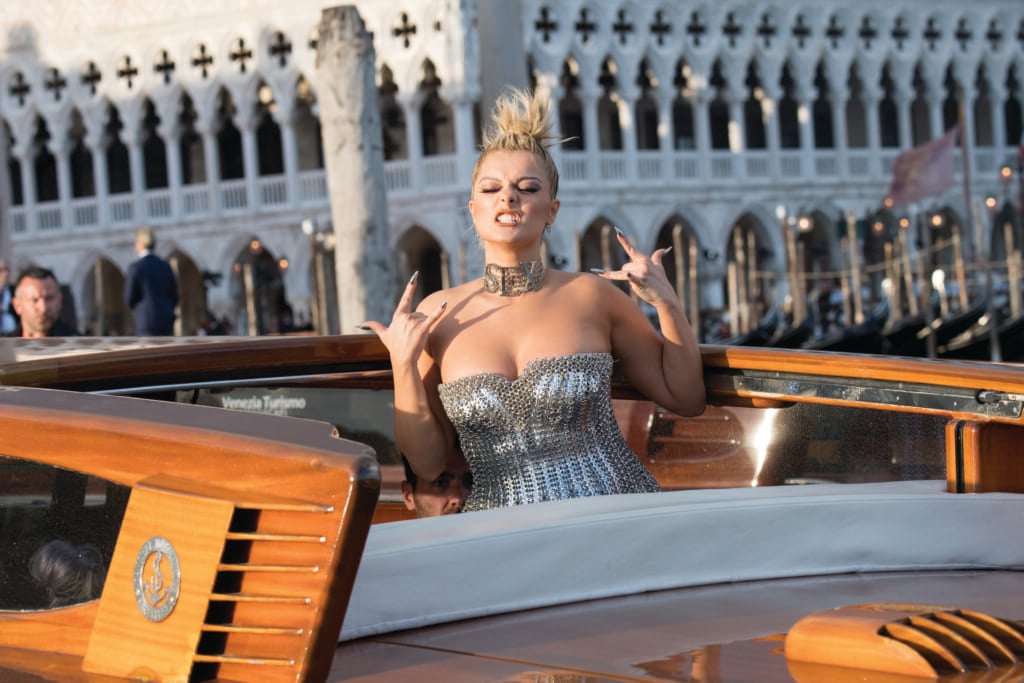 Rexha has worked with or co-written songs for a host of pop and hip-hop superstars including Eminem on his Grammy-winning single "The Monster," as well as SHINee, Selena Gomez, Nick Jonas, David Guetta and Nicki Minaj. Her 2018 album Expectations reached number 13 on the Billboard 200 chart, no doubt aided by her millions of Instagram followers.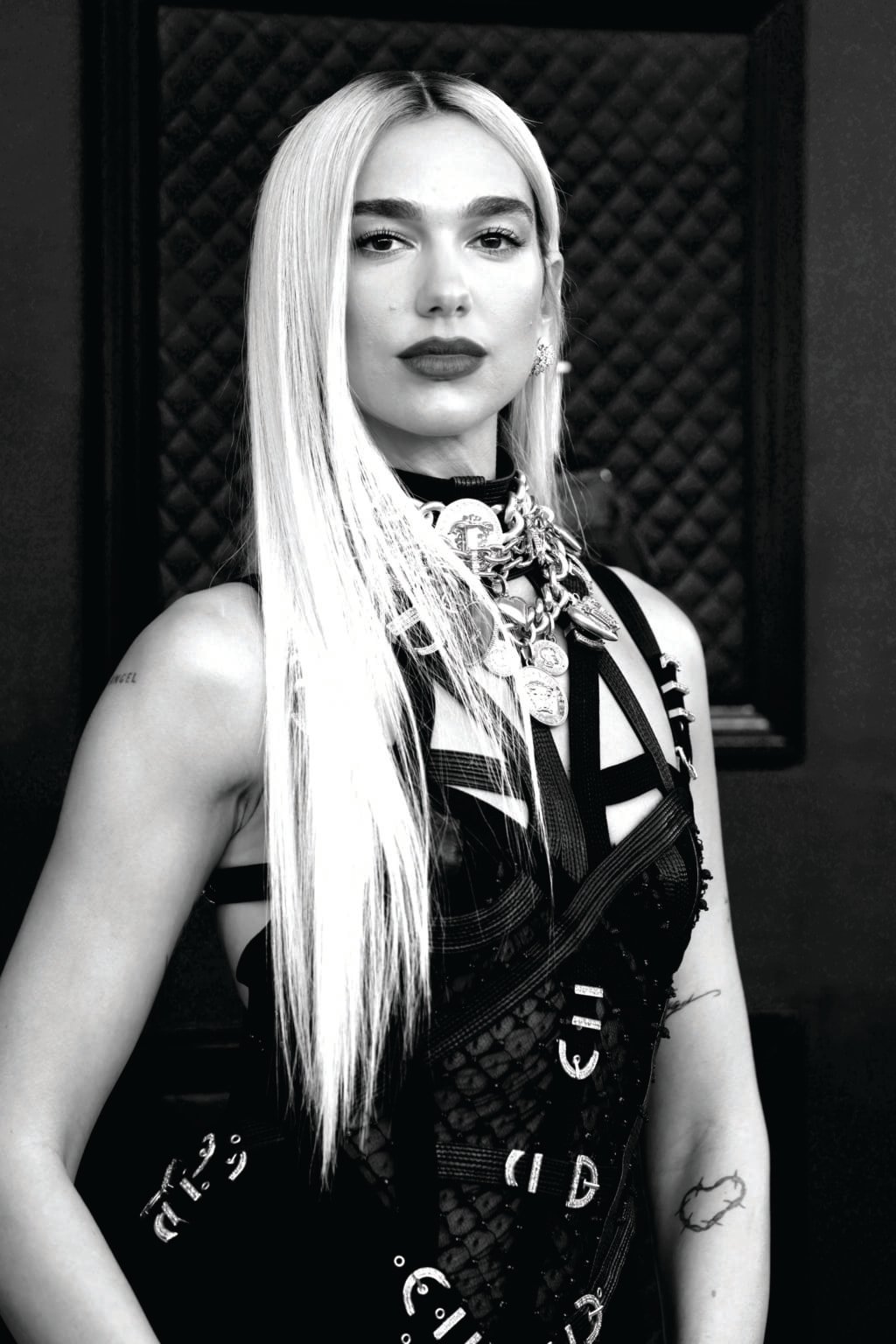 For Dua Lipa, who has 82 million IG followers, it all came together with her 2018 Calvin Harris collaboration, "One Kiss" which destroyed the UK charts. Grammy wins for Best New Artist and Best Dance Recording for "Electricity" with Silk City followed. And the hits just kept coming—"Don't Start Now," "Physical" and "Levitating," which reached number one in 2021 on Billboard's year-end Hot 100 chart.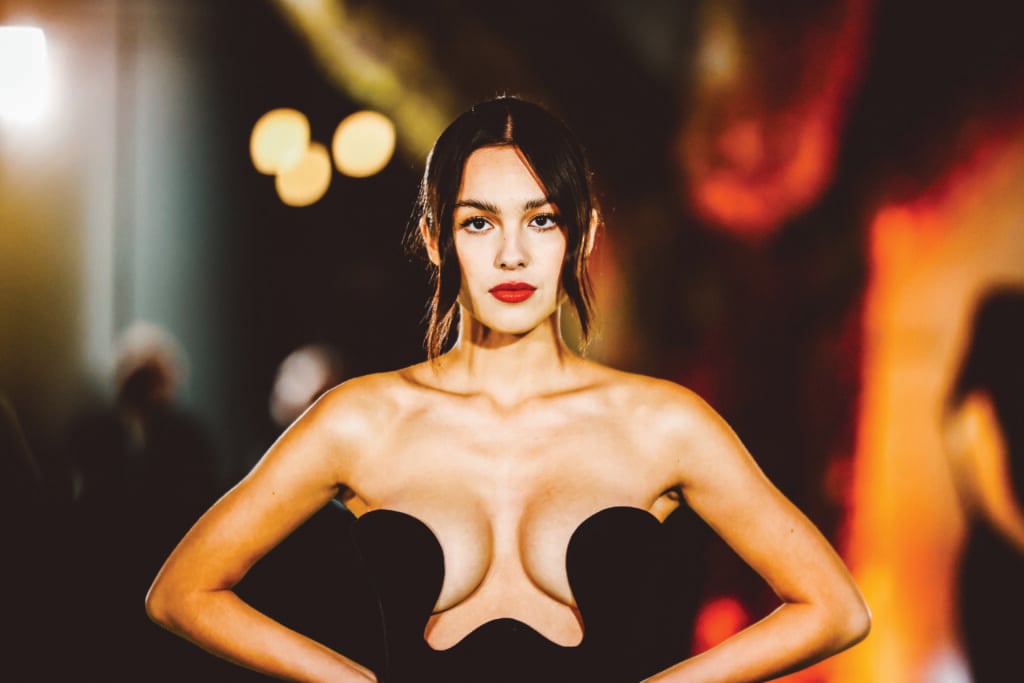 It's official, Olivia Rodrigo is fire after owning last summer with her charttopping album SOUR. Named 2021 Entertainer of the Year by Time magazine, and later Woman of the Year by Billboard, Olivia also stopped by the White House to promote COVID vaccines. All this before scooping up three Grammys last spring to the delight of her 24.3 million Insta followers.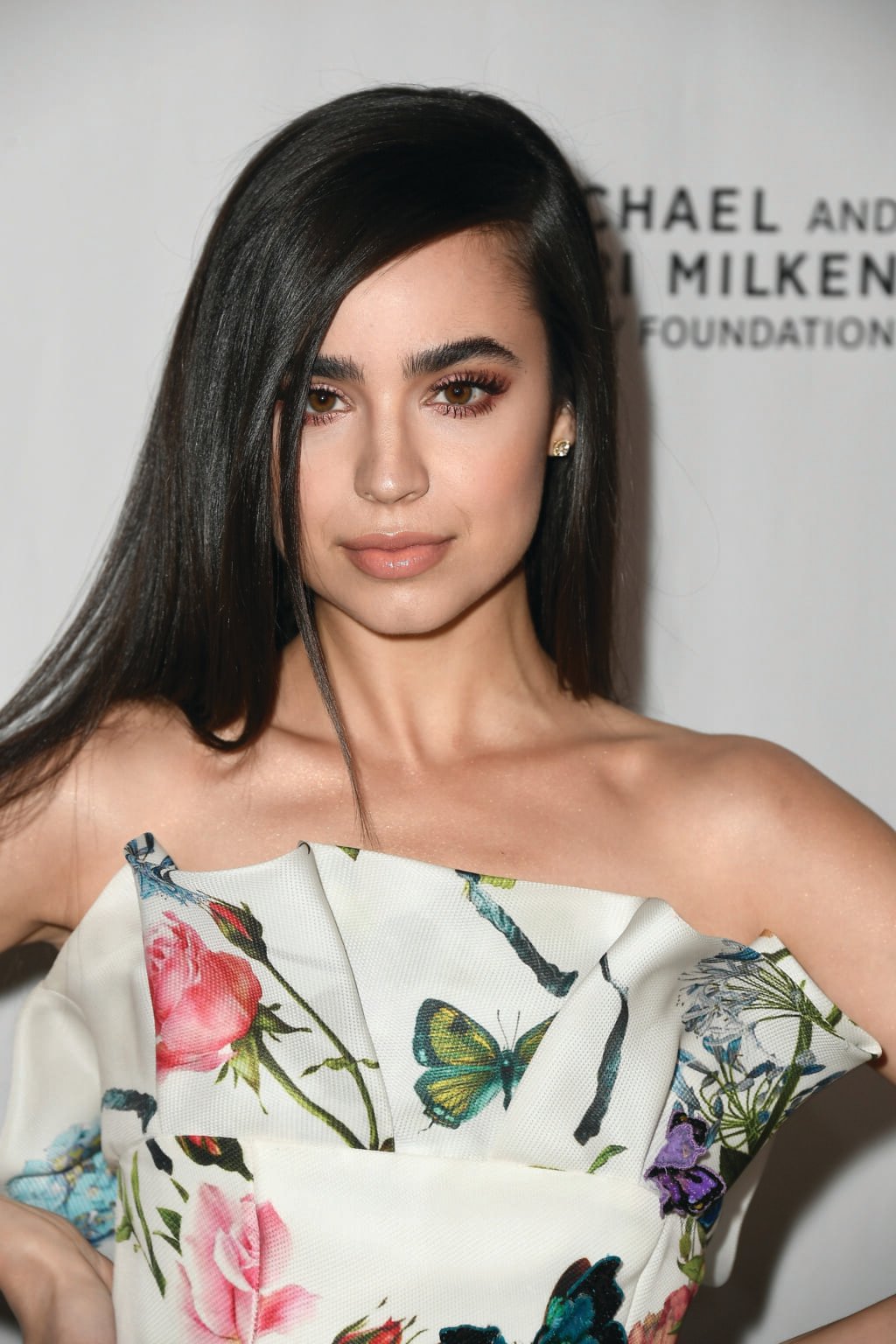 If you don't watch Disney then you probably don't know that Sofia played Evie, daughter of the Evil Queen in the Descendants TV movie franchise. Her stunning looks and crystalline singing voice have netted her 16.3 million Insta followers, a sufficient audience for her self-titled debut album out earlier this year.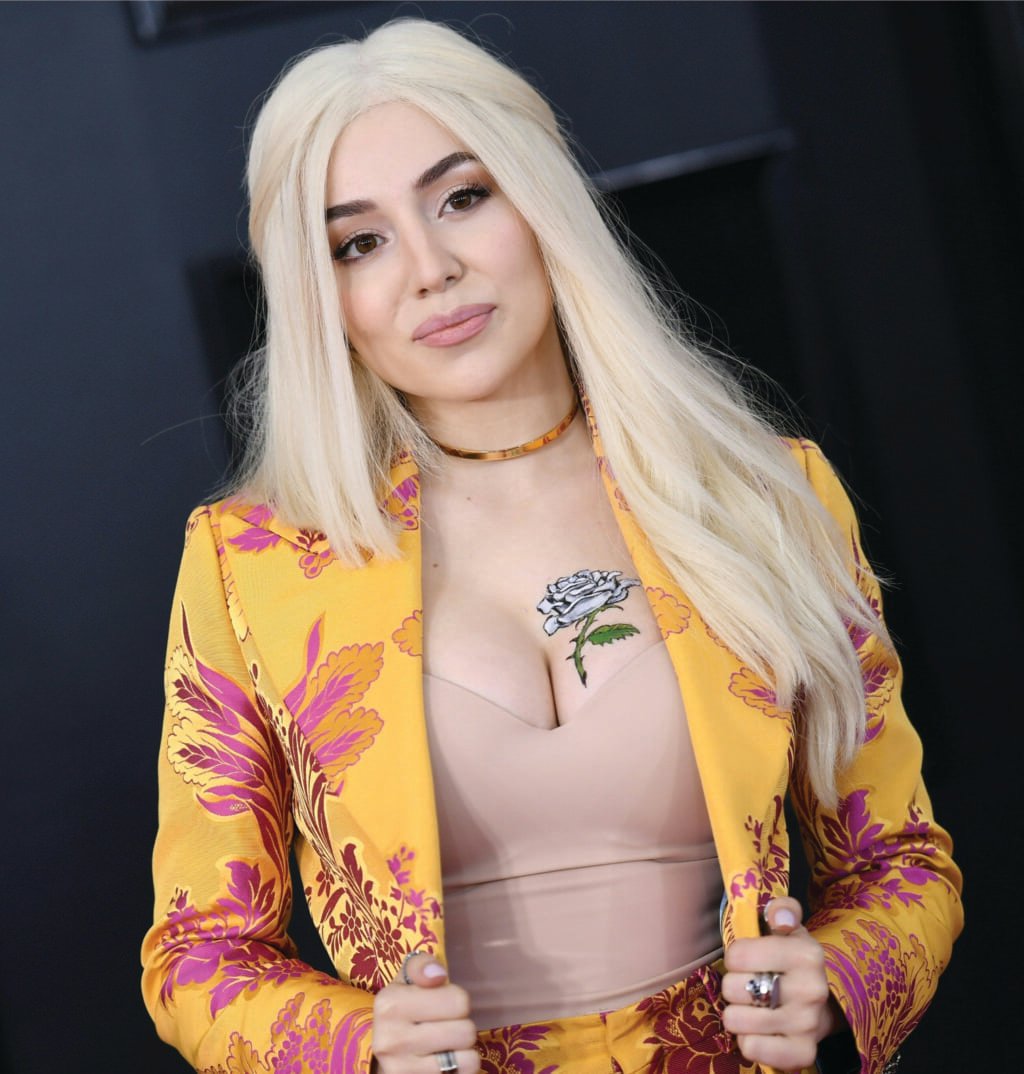 "Sweet but Psycho" doesn't describe Ava, it's the name of her 2018 hit single that peaked at number one in 22 countries, and number 10 on the Billboard Hot 100. Her debut studio album Heaven & Hell dropped in 2020 with the hit single, "My Head & My Heart" peaking at number 45 on the Billboard Hot 100.
She clocks over 89.2 million followers on TikTok and ranks third on the platform. Add to it her 14.2 million Insta followers and there's no denying Bella's got swag. Her 2021 deal with Warner Records yielded her debut single, "Build a Bitch," with a video featuring fellow internet personalities Mia Khalifa, Valkyrae, ZHC and Bretman Rock.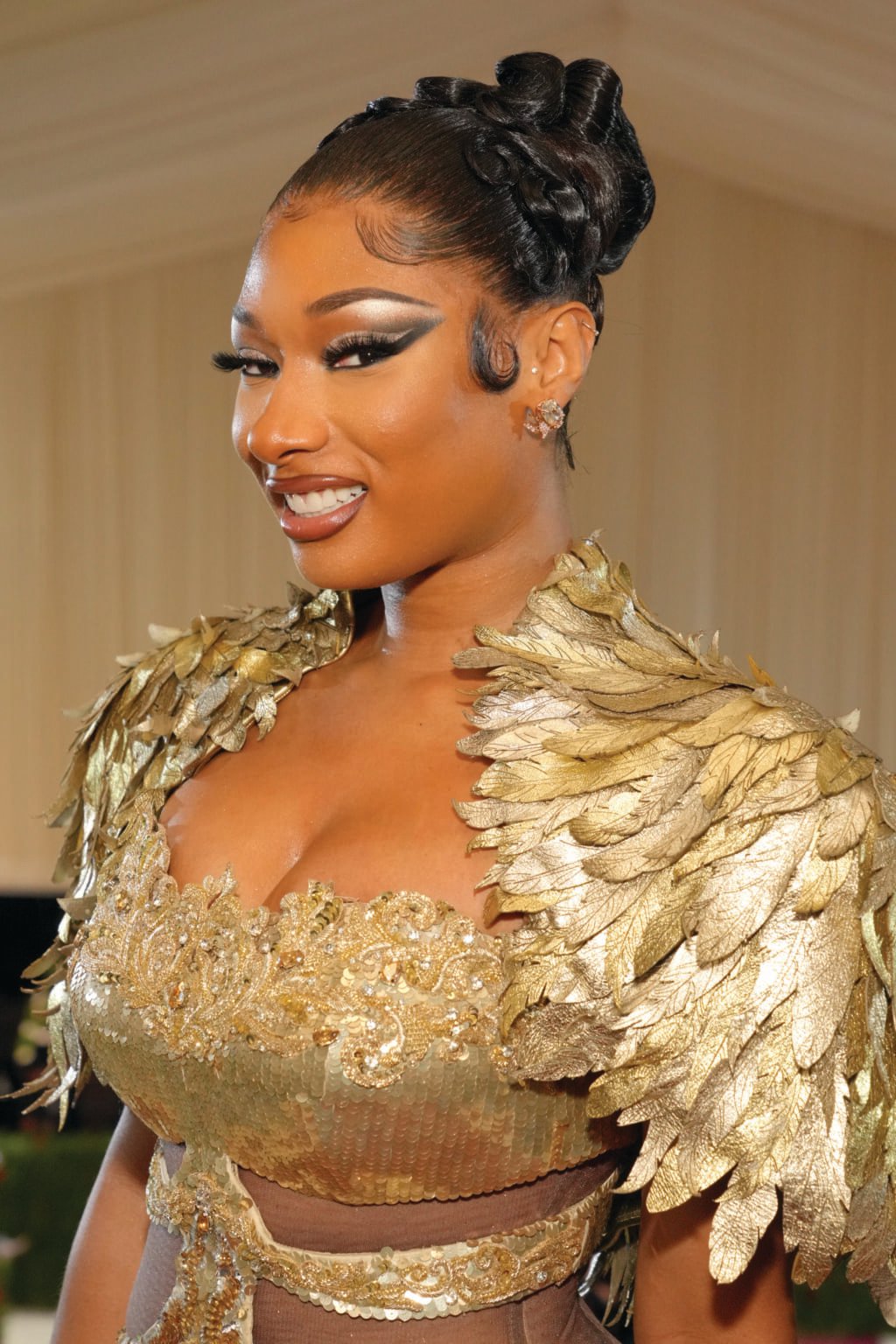 Her number one singles include "Savage Remix" (featuring Beyoncé) and Cardi B's "WAP" on which she collaborated. Even her late mother, onetime rapper Holly Thomas, thought Megan's raps were too racy for her age when she revealed her talents to her as a teenager. Sounds like a scene from a Netflix comedy series loosely based on the singer's life that's reportedly in the early stages. With 28.7 million followers, there's bound to be an audience.
With 127 million Instagram followers, it's pretty hard to avoid Cardi B. With eight Billboard Music Awards, a Grammy, six American Music Awards, six Guinness World Records, fourteen BET Hip Hop Awards, and two ASCAP Rhythm & Soul Music Awards, there's no denying it's Cardi's world, and the rest of us just live in it.
Instagram Sirens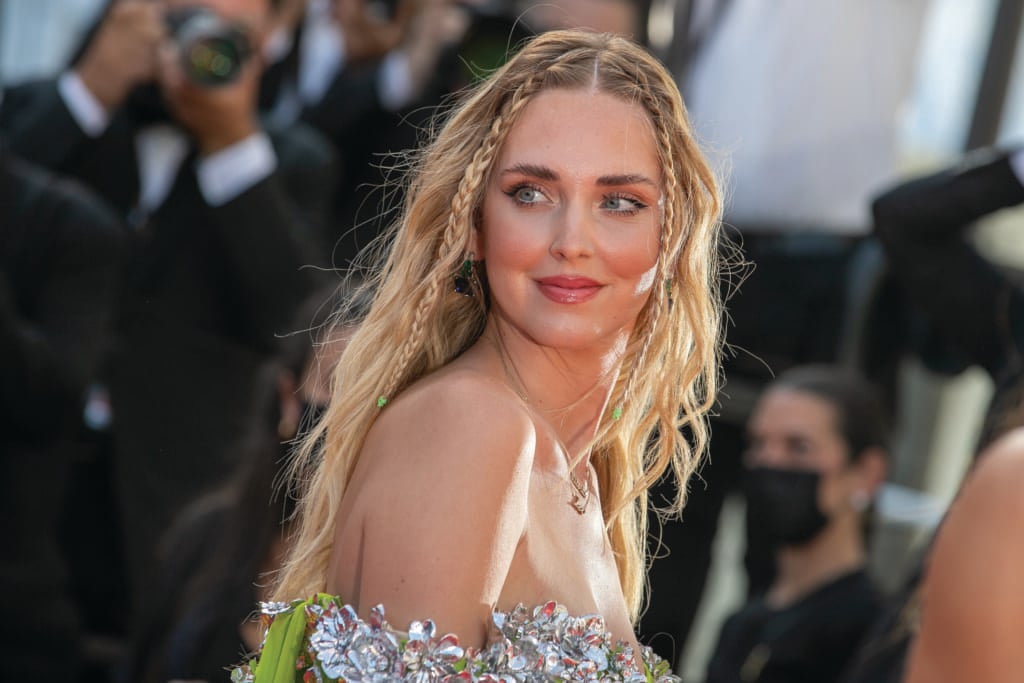 This Italian fashion icon started her career with a simple style blog called The Blonde Salad in 2009, and in 2013, expanded her empire by launching her personal brand Chiara Ferragni Collection. Now, she even has her own TV series, The Ferragnez, with her husband Fedez.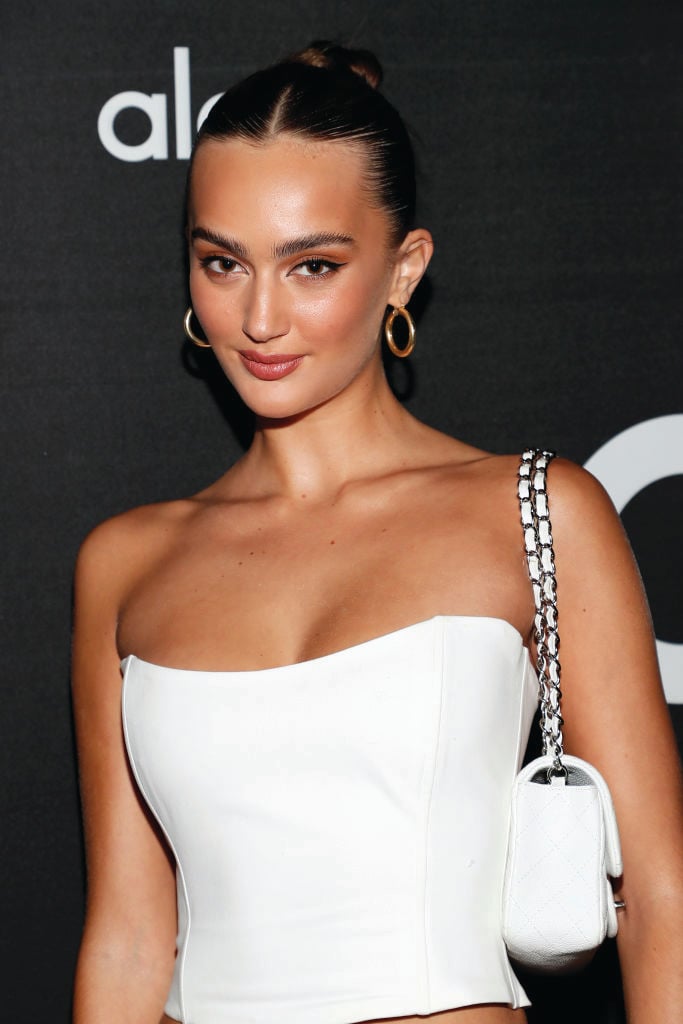 With a name like Suede, you already know this social media superstar is an iconic one. She's an anti-bullying activist who got her start on YouTube a decade ago in 2013, and now has 337k subscribers, as well as 1.5 million followers on Instagram.
With 1.4 million Instagram followers and another 2.1 million on TikTok, this magnificent makeup influencer really knows how to captivate her audience with admittedly sensual makeup tutorials and reviews, as well as alluring snapshots of her model-esque figure.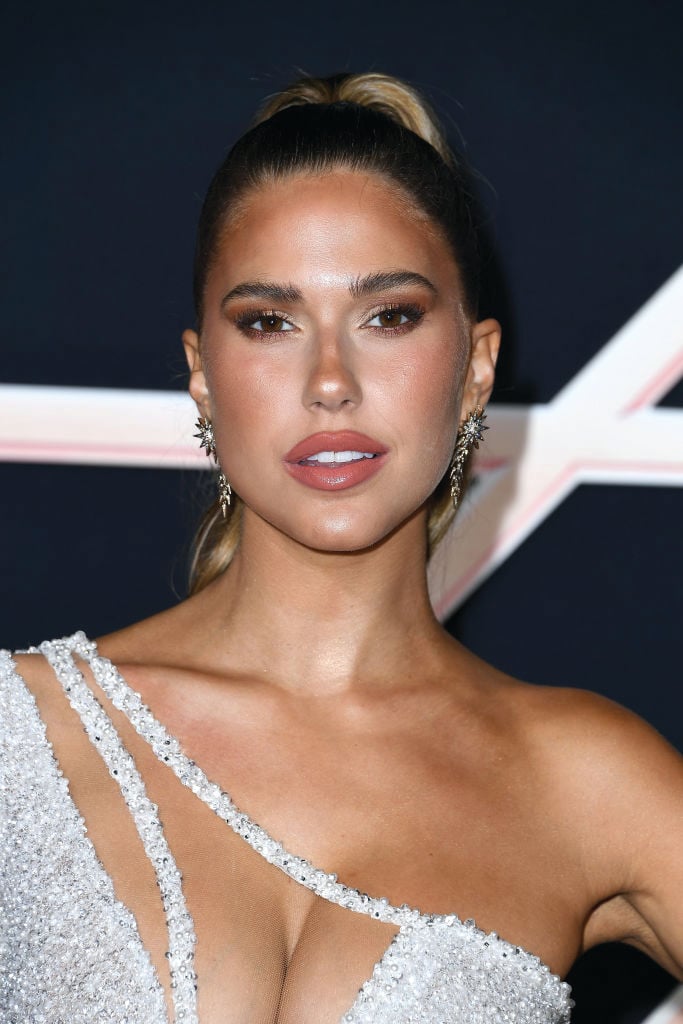 The L.A.-based Texan is beauty personified: model, influencer, and Instagram siren all in one breathtaking package of full lips and voluptuous curves. She's starred in campaigns for Guess and Beach Bunny Swimwear, and boasts an impressive 1.7 million followers on the 'gram.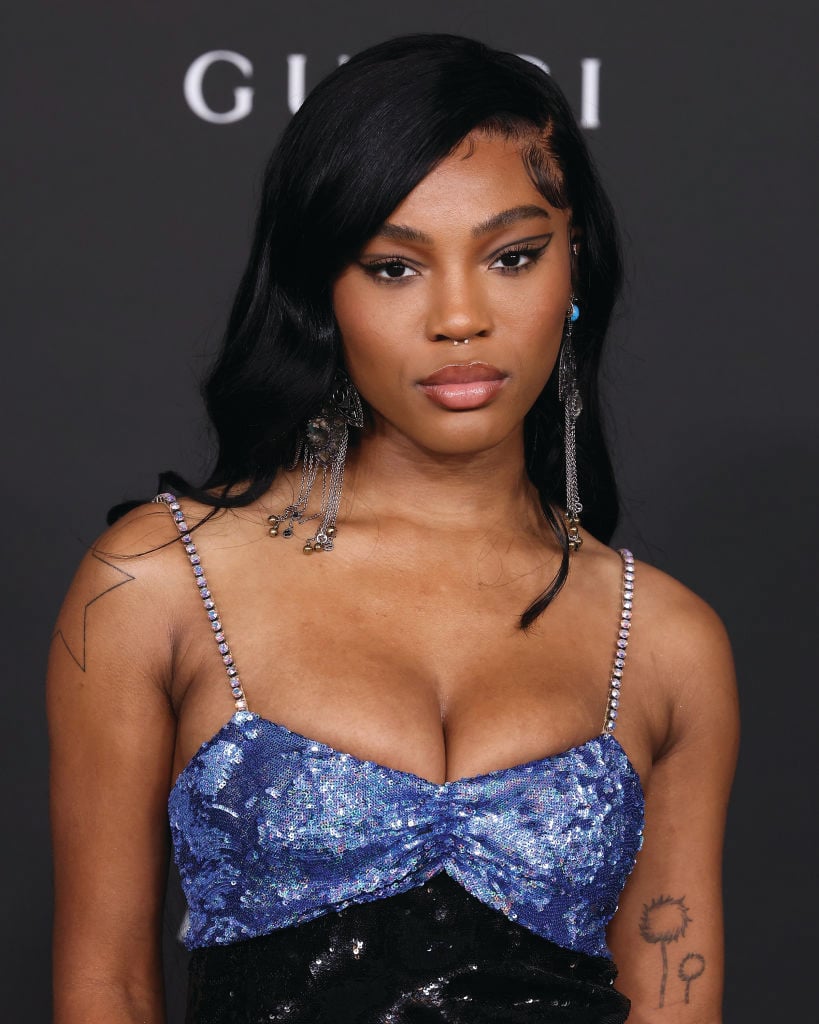 Quenlin got her start on by making hilarious videos for the now-departed platform Vine, and had accumulated around 500,000 followers when the app got nuked. Now, she's racked up 7.8 million on TikTok, which just goes to show you never can tell.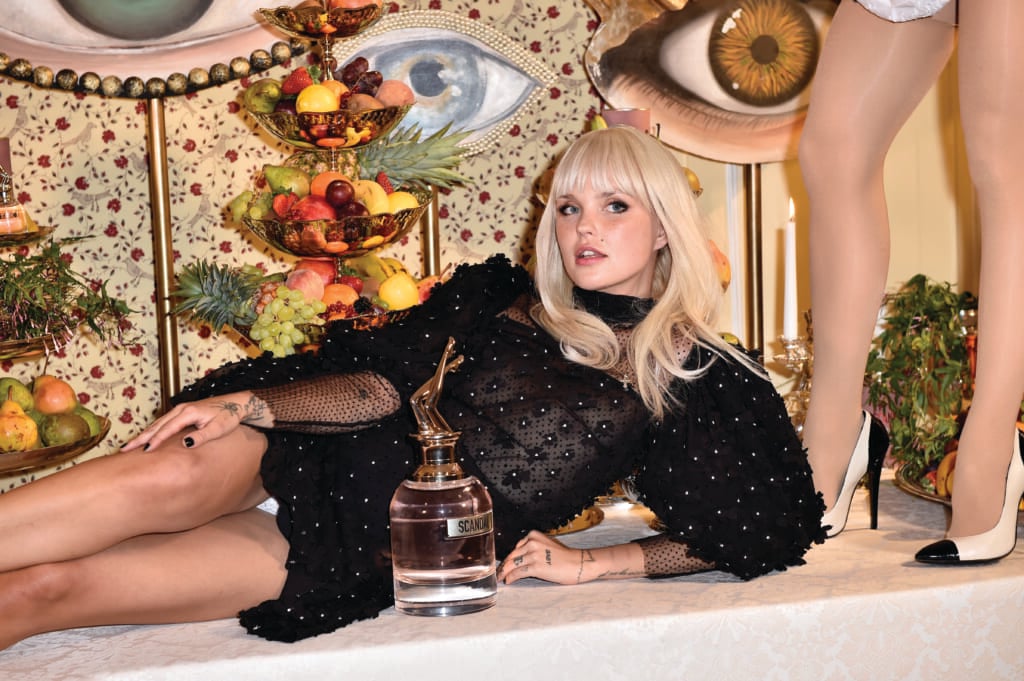 A German Instababe extraordinaire, Bonnie Strange—whose real name is Jana Weilert—is heating up the internet for her 1.3 million Instagram followers. Thanks to her love of high-cut swimwear and retro vibes, looking through her profile is like taking a trip through time to the '80s.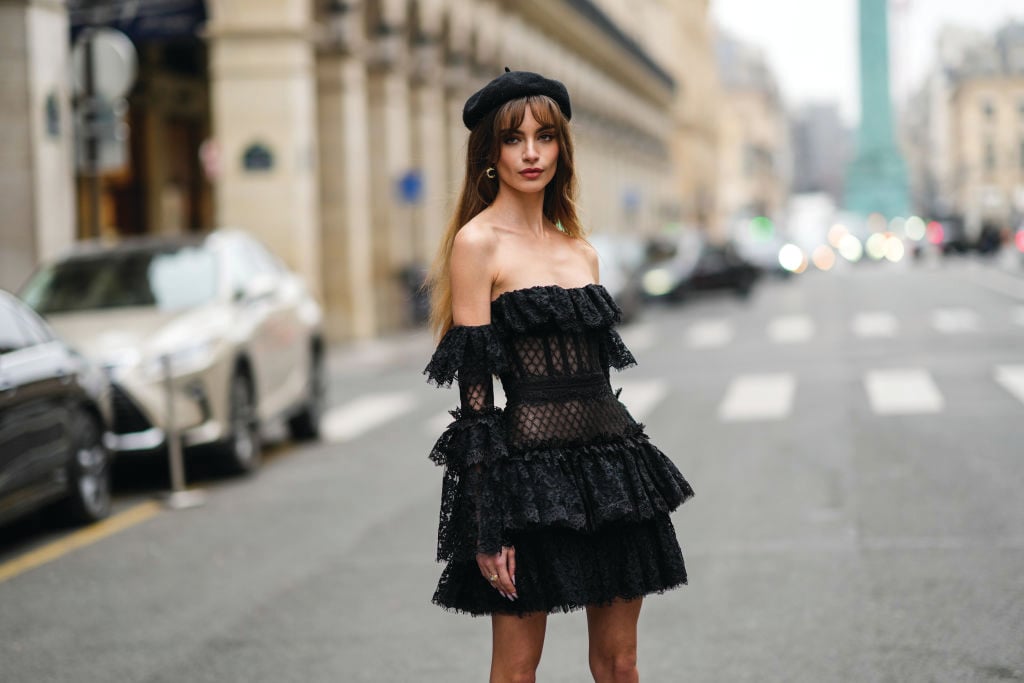 A timeless, classical beauty, model and content creator, Mara Lafontan pulls off the chic fringe hairstyle better than anyone else. Feminine and stylish, she's worked with top brands including Tod's, Pinko, Longchamp, Ba&sh, and Liu Jo.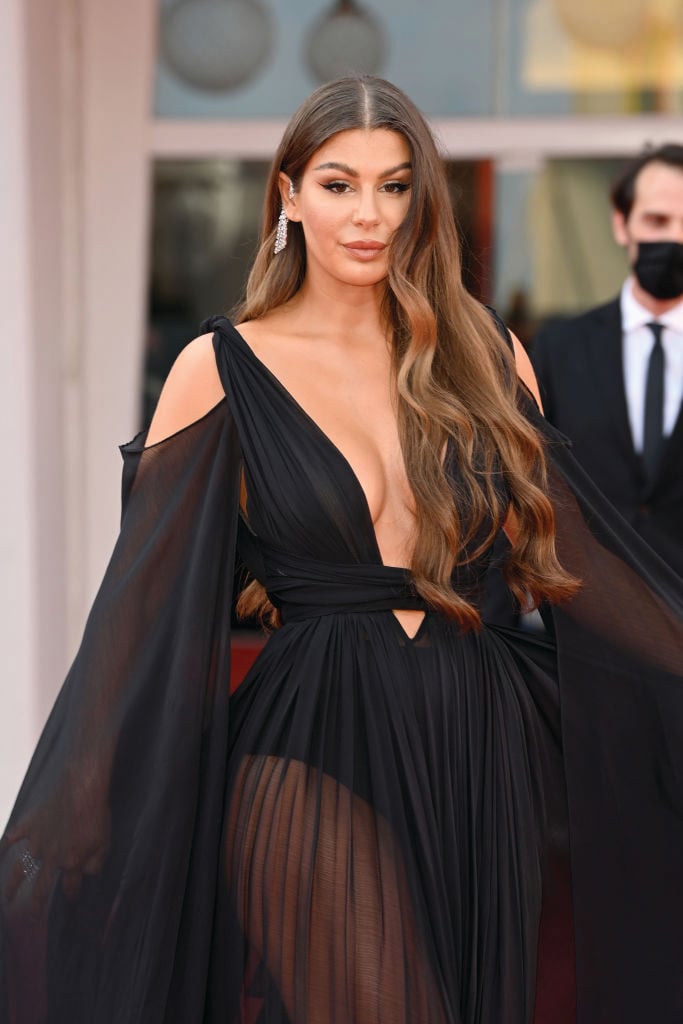 Once in a while, a fashion photographer is so gorgeous she deserves to be in front of the camera as often as she is behind it. The Italian megababe is known for her artistic vision, and has shot incredible ads for Dolce & Gabbana, Marciano, and YSL Beauty.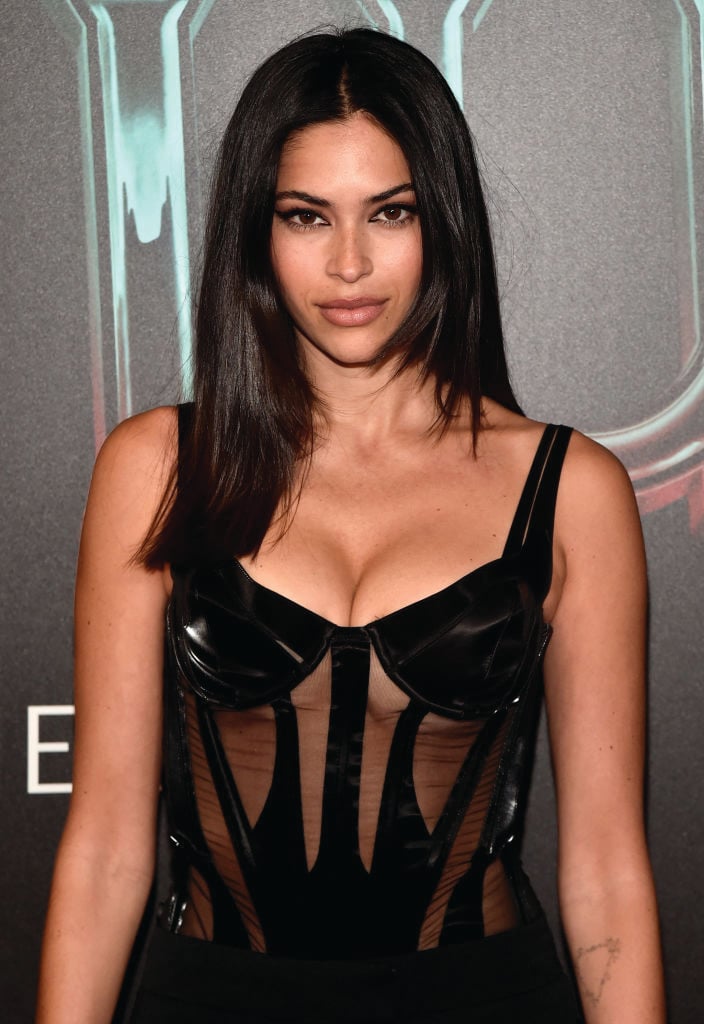 Costa Rican cutie Juliana Herz is an exquisite blend of striking cheekbones, sultry long lashes, and adorable freckles; her beauty amplified by her spectacularly snatched waist and luscious curves. It's safe to say her long-term partner of four years is one lucky man.
Loren Gray (@loren)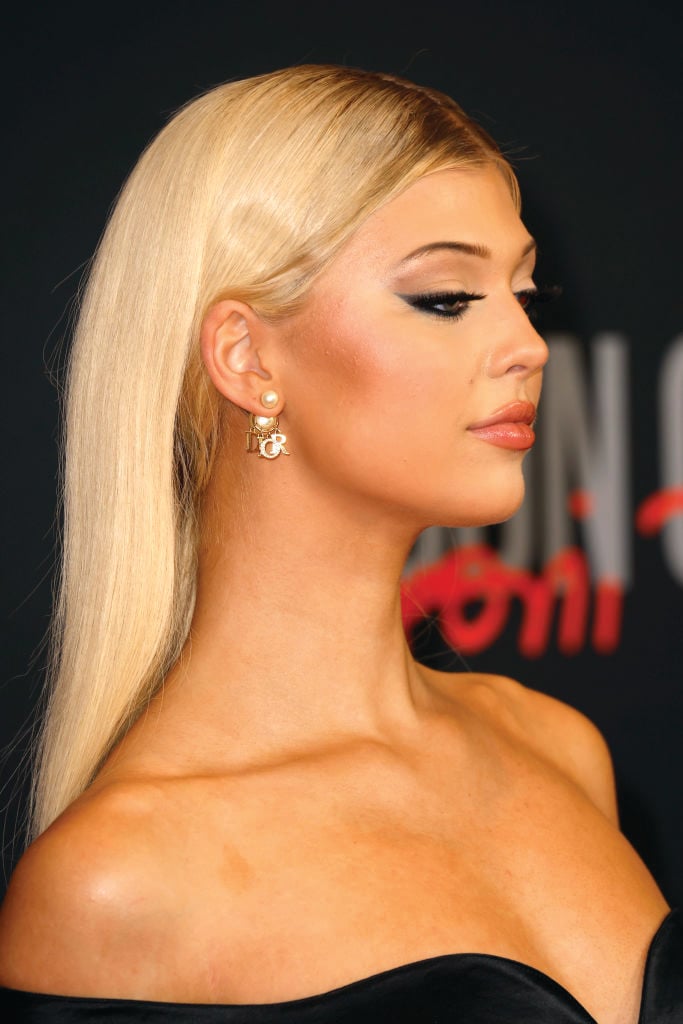 At just 20 years old, the gorgeous blonde TikTok star who sings like an angel is really killing it in the social media game. She has 54.4 million followers on that platform alone and 22.7 million on Instagram—and with her glamorous doll-like looks, it's not hard to see why.
In the land of TikTok, Addison Rae is one of the nation's biggest celebrities. The 21-year old has a dizzying 87.5 million followers on the platform, and also signed a multi-film deal with Netflix following her acting debut in He's All That.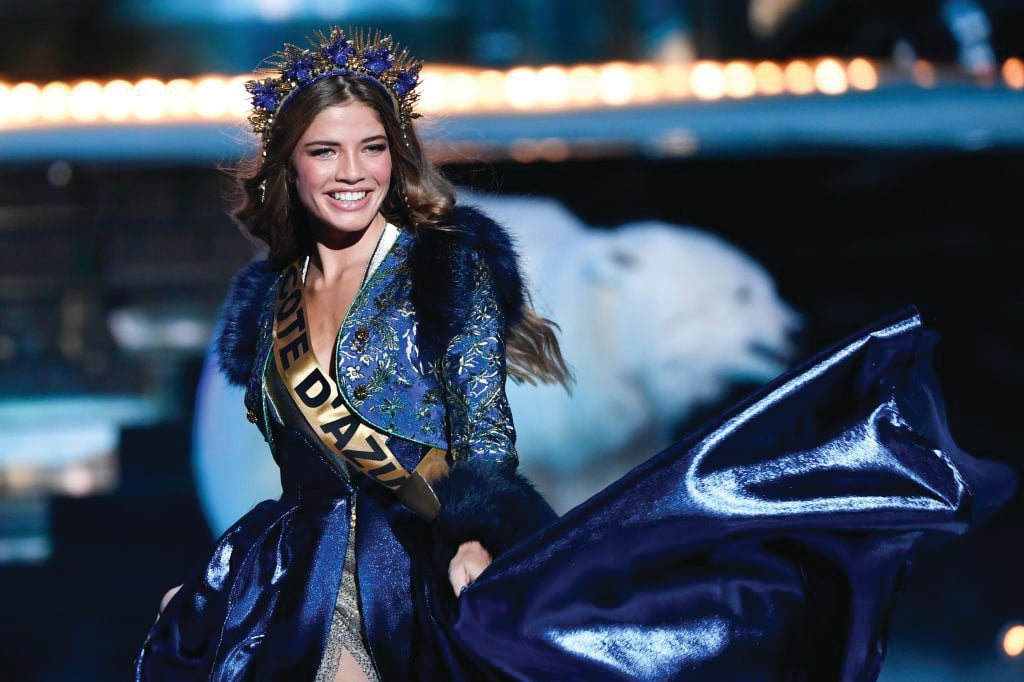 Fourth runner up in the Miss France 2020 pageant, this French beauty queen's features are soft and angelic; shimmering amber hair framing her sparkling blue eyes and pillowy lips. Combined with her flawless physique and gentle aura, she's the epitome of elegance.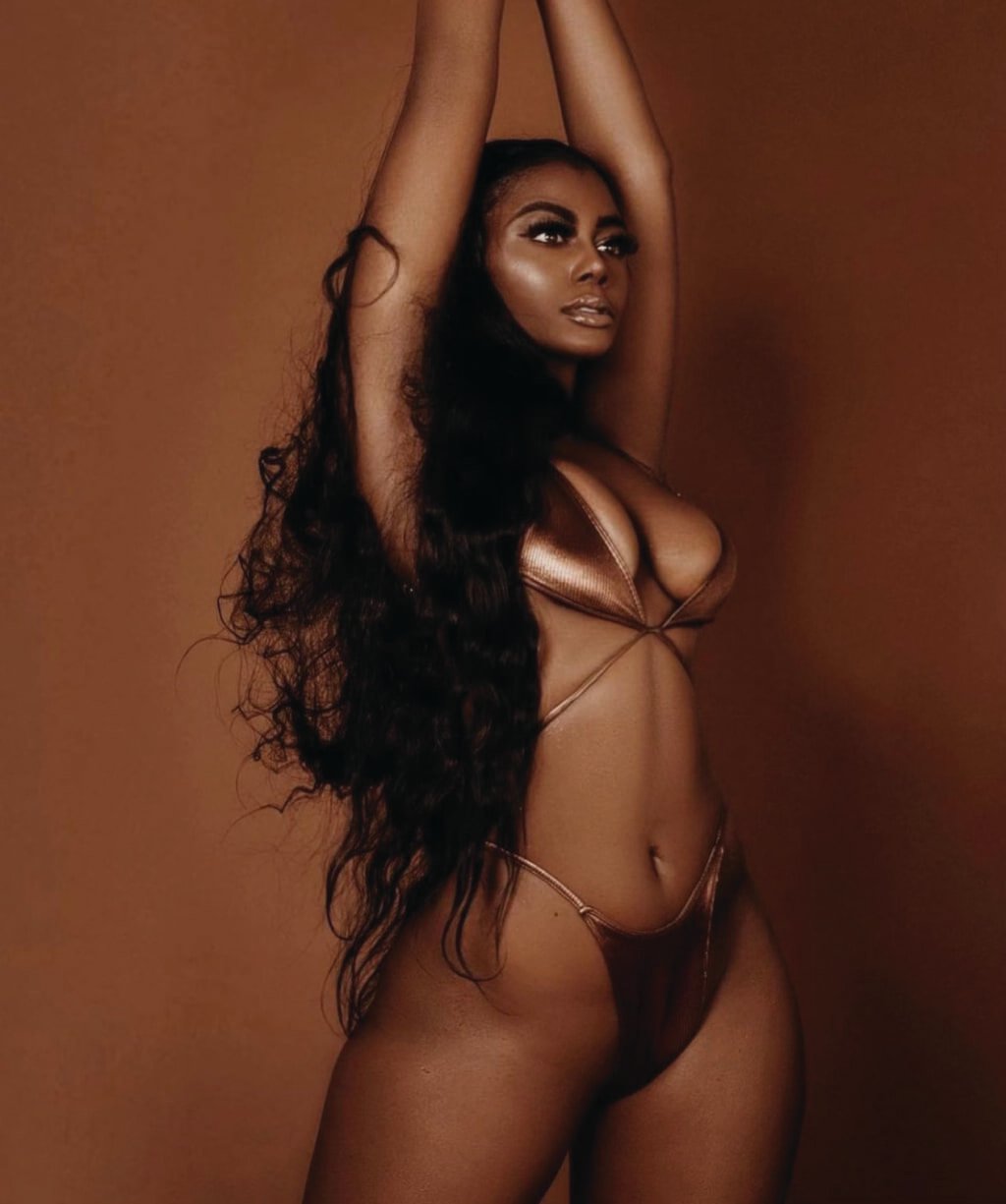 Based on what the eye can see, the California-born social media influencer, artist, and actress is essentially an angel on earth, and sends the pulses of her one million Instagram followers racing with her sensual photos that showcase her phenomenal silhouette.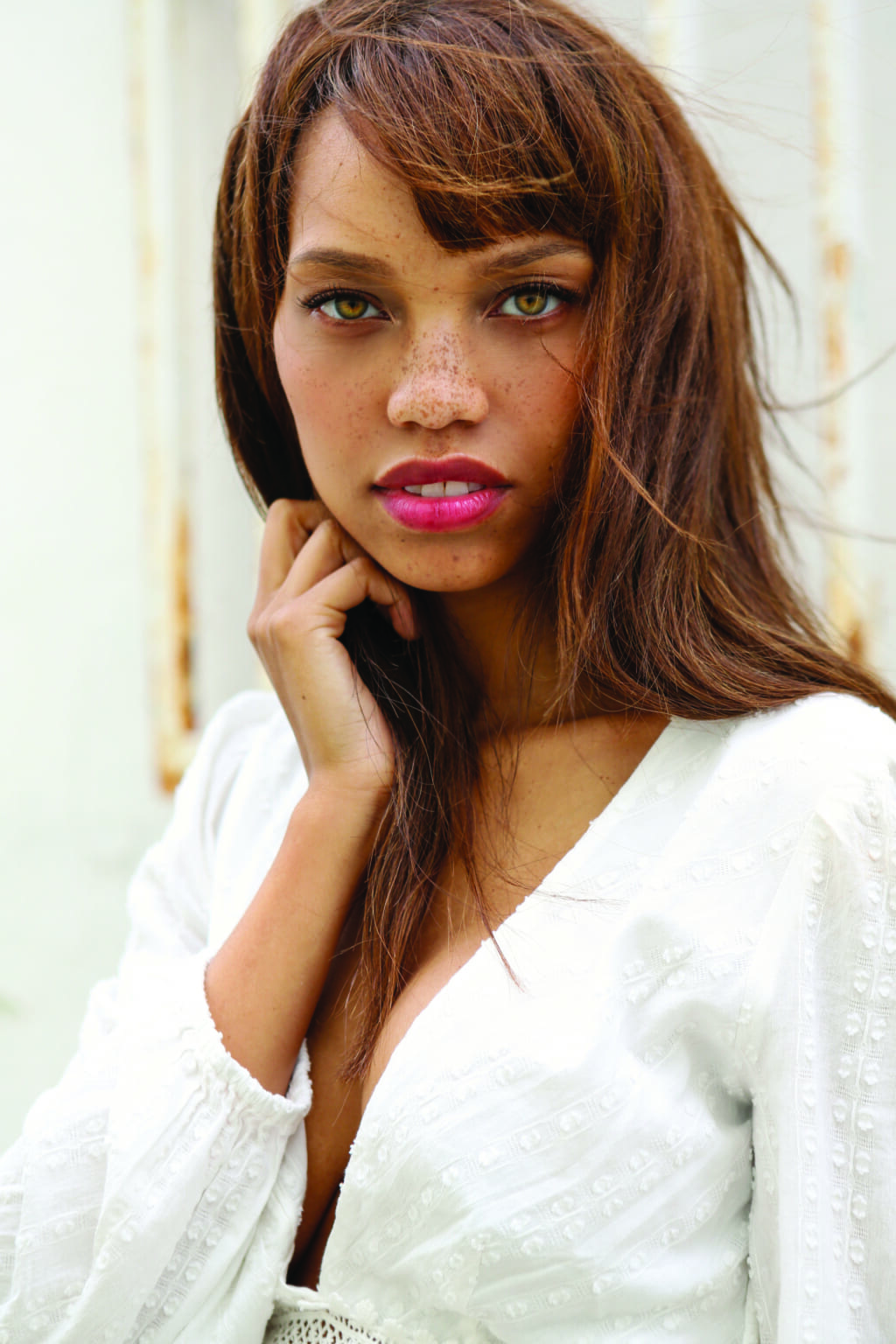 If Camilla is any indication, the union of captivating hazel eyes and bronze skin is an otherworldly level of enchanting. Relatively new to the modeling scene, she was discovered after attending an open call in 2019, and has since shot campaigns for Guess.
Model Citizens
Judging by her exquisite figure, ample assets, gorgeous features, and radiant smile, it's safe to say Leonardo DiCaprio has excellent taste in women. Born in Los Angeles to Argentinian parents, the 25-year-old model and actress has an undeniable fire about her that undoubtedly takes her hotness to the next level.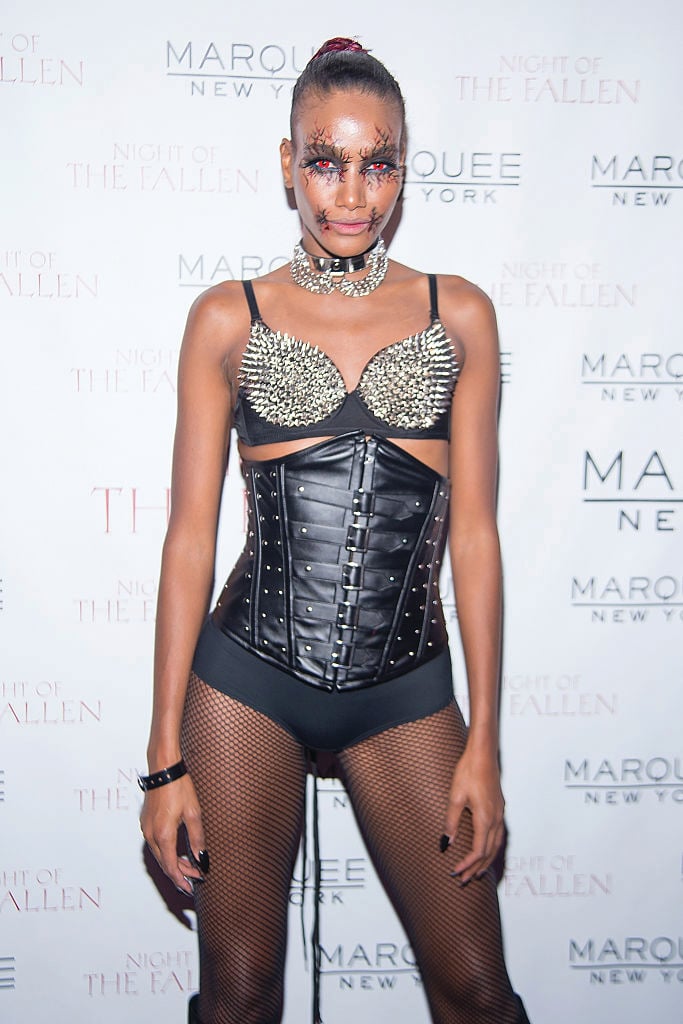 This Dominican beauty is living her best life. She's signed with top modeling agency The Society, and landed a major cosmetics contract and became the face of Lancôme back in 2008, just two months after she started modeling in America. Now 33, she's staying busy shooting campaigns for David Yurman and strutting her stuff on the catwalk for Sergio Hudson.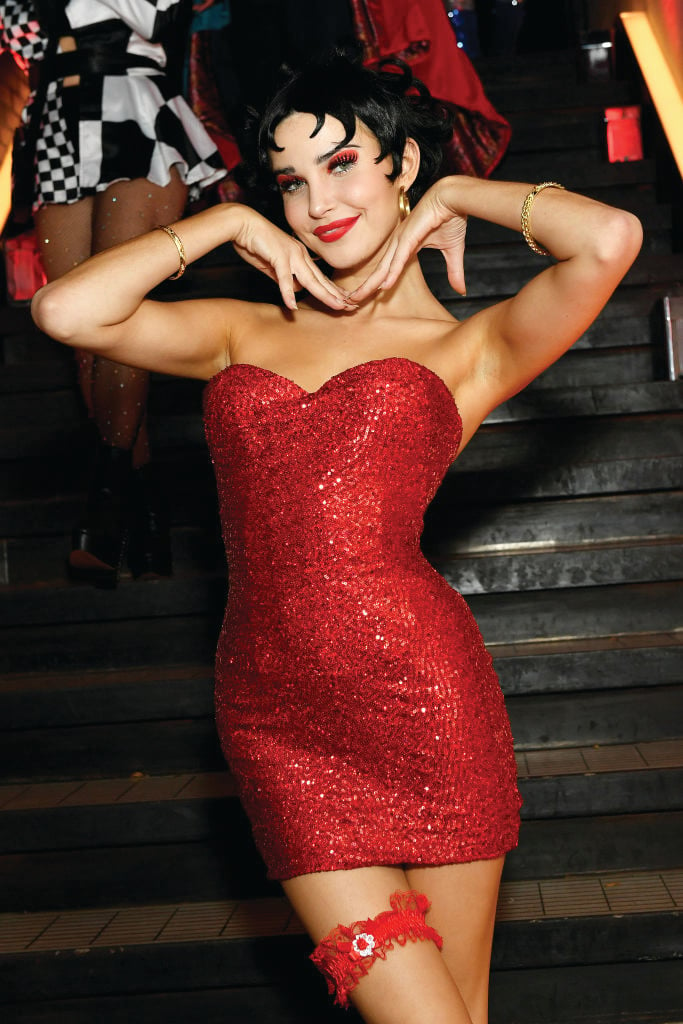 She found overnight fame when a picture of her at Coachella went viral on social media in 2015, and the 24-year-old model and influencer deserves every bit of her well earned fame. She's a natural at the modeling game, so it's no wonder she's shot campaigns for brands like LeSportsac, Marc Jacobs Fragrance, and Rag & Bone.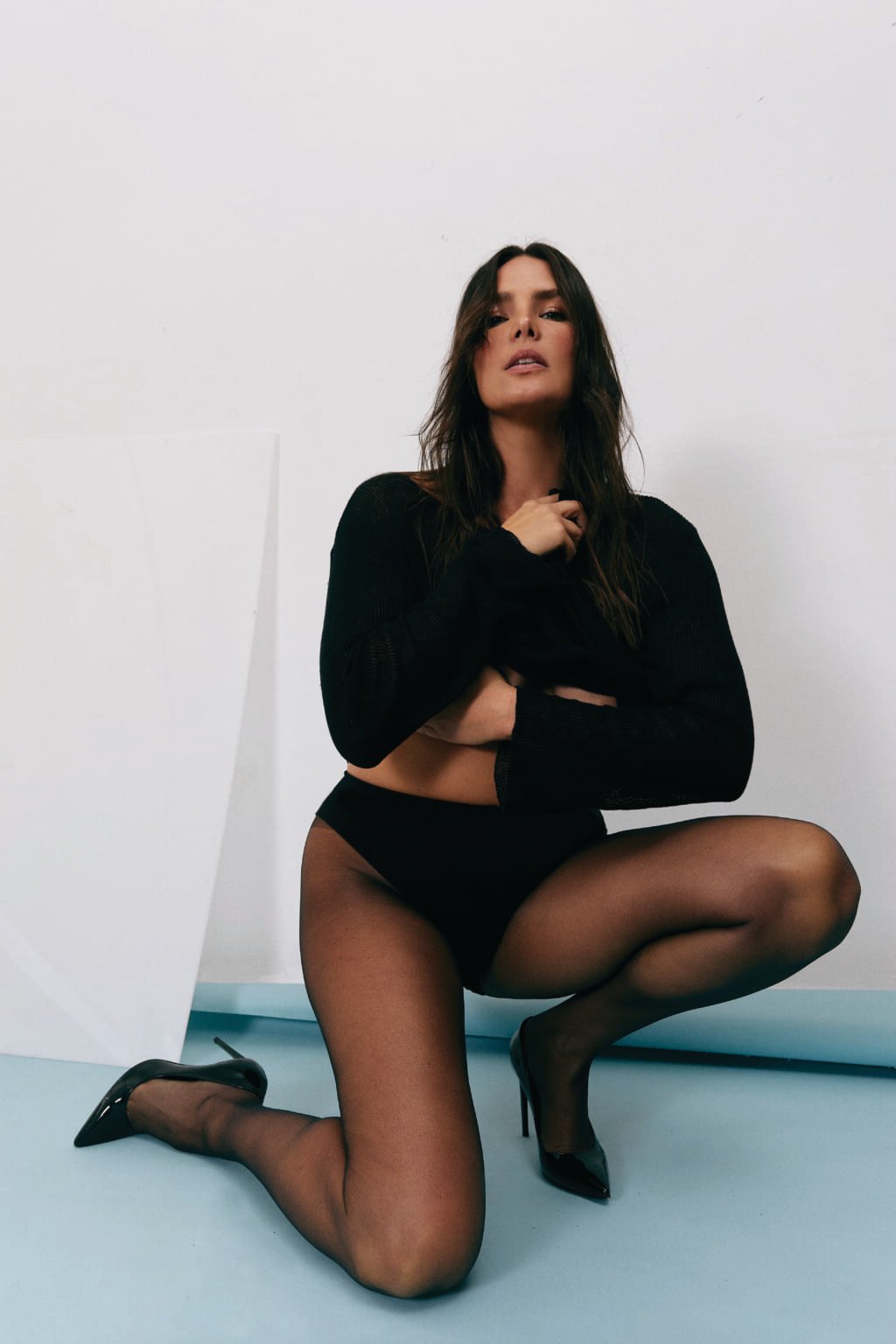 A model and designer with impossibly gorgeous curves in all the right places, this voluptuous babe fully deserves all of the recognition she's getting. She became the second plus-sized model to be featured in the legendary Pirelli calendar in 2015, and she's also the founder of the size inclusive activewear brand DAY/WON.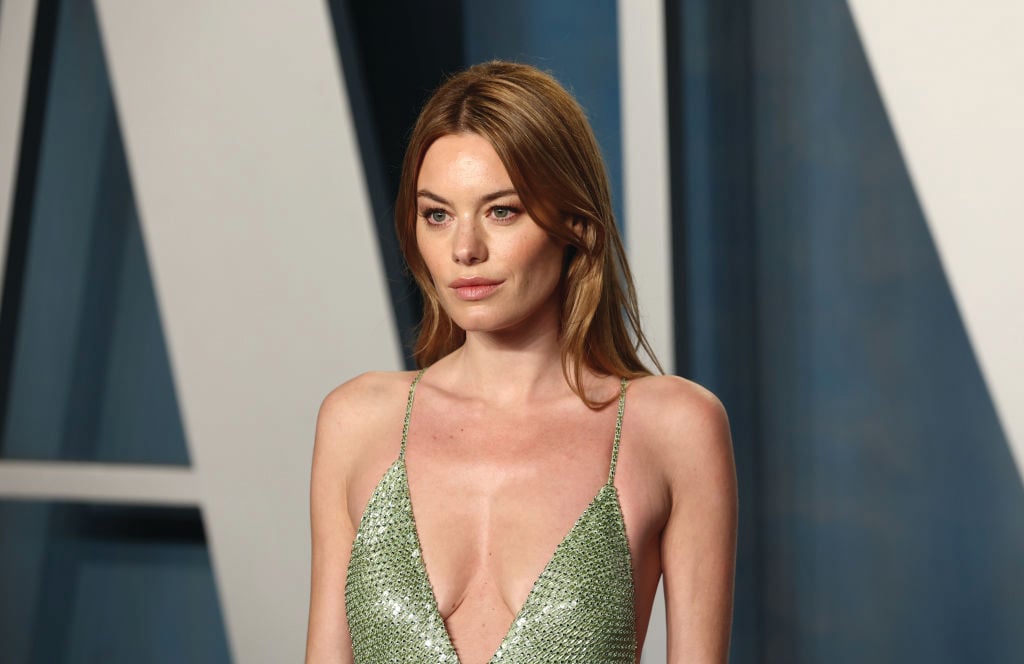 This quintessential cool girl is the perfect blend of effortless beauty and chic sophistication. She has the messy, beachy blonde hair perfected to an art form, which complements her modish retro vibe in the best possible way. In fact, her sense of style is so impeccable that she just released her second clothing collection with RVCA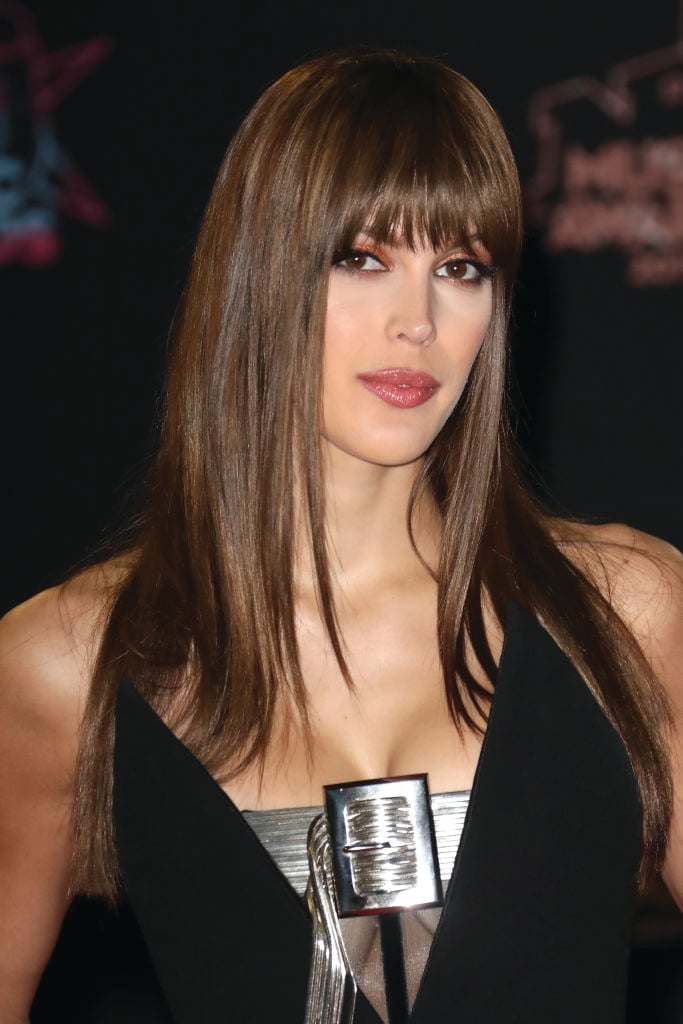 A woman of many talents, this ethereal French beauty queen was studying dentistry at Lille University when she entered and won the Miss Nord-Pas-de-Calais regional pageant in 2015, and the following year, she was named Miss Universe 2016—the second Frenchwoman in the history of the pageant to ever win the title.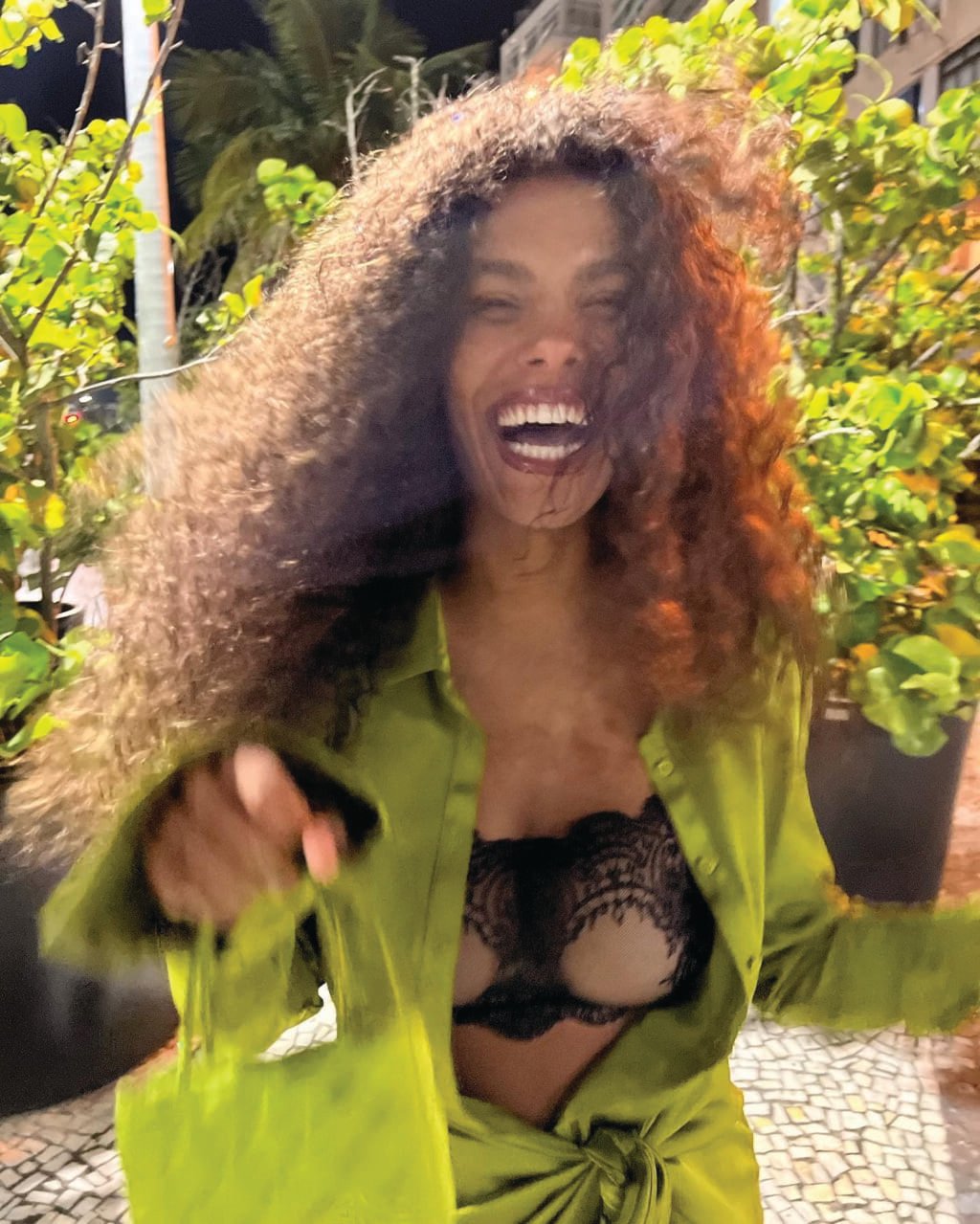 Born in Toulouse, France to a Sicilian mother and Togolese father, she was booked for her first photoshoot at just ten years old after being spotted on a beach, surfboard in hand. Her career really took off after signing with IMG, and she made her high-fashion runway debut walking for Jean Paul Gaultier in 2017. She also dabbles in acting and married iconic actor Vincent Cassel in 2018.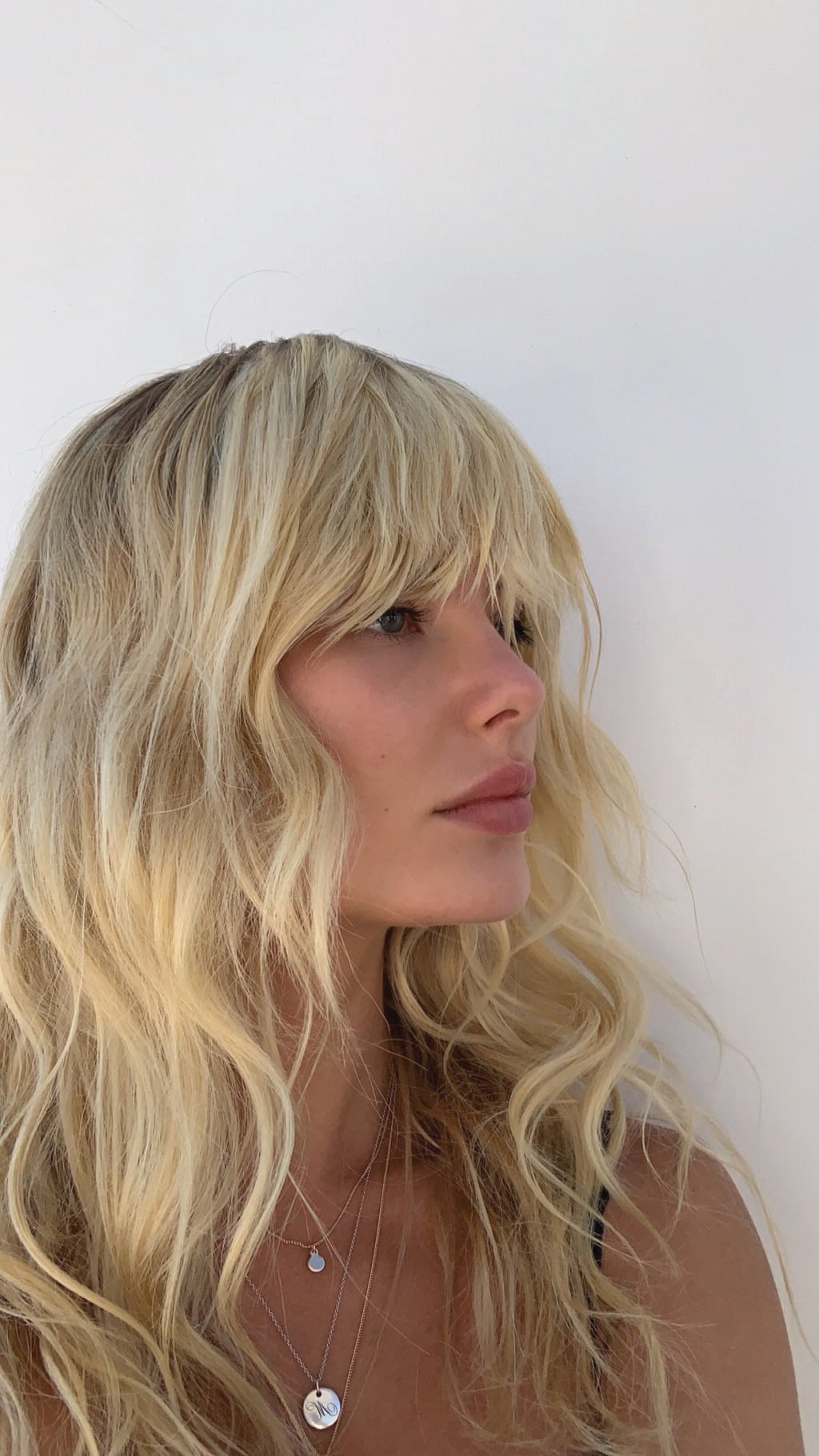 Thanks to her wild blonde hair, icy blue eyes, and easygoing aura, Natasja Madsen is the embodiment of the beachy boho vibe. If her Instagram is any indication, she seems to be in her happy place when she's in a bikini just vibing on the beach—a sentiment shared by man.
A far cry from her bubbly persona on the Victoria's Secret runway, the blue-green-eyed model's Instagram profile is an edgy collection of pouty selfies that scream "high fashion." Aside from her modeling career, the 31-year-old is the founder of Sports Verified, a clothing brand that started as a joke at the beginning of the pandemic, as well as a non-profit organization called Autism Tomorrow.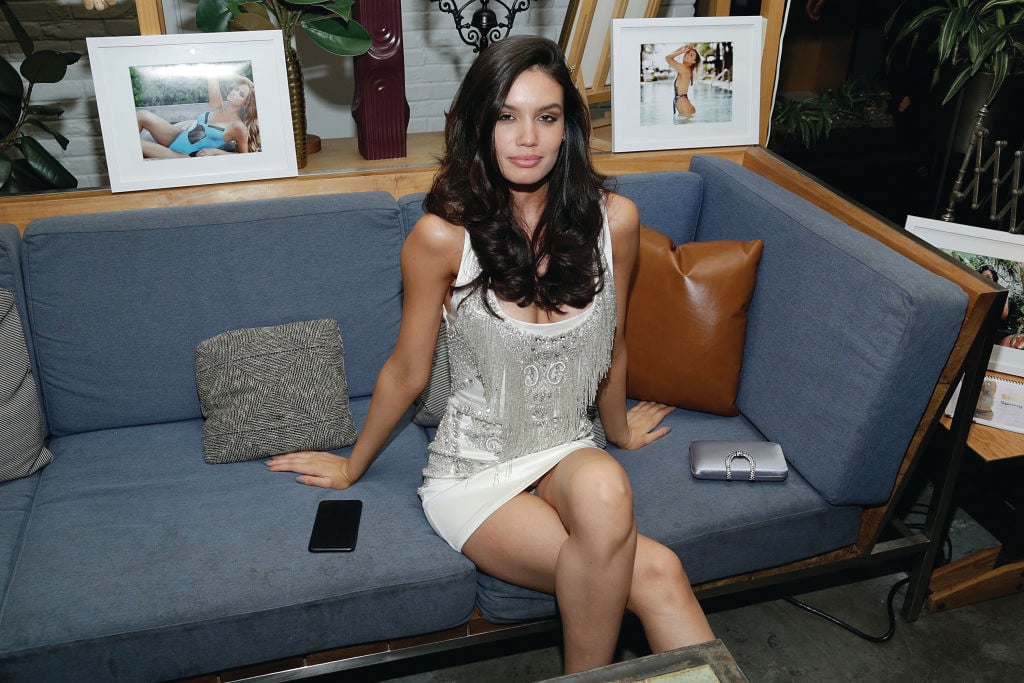 Brazilian model Anne De Paula sent pulses racing during the 2017 SI Swimsuit model search, where she quickly became a fan favorite—and for good reason. In fact, she's so mind-blowingly attractive that she even pulled off shooting her S.I. swimsuit calendar cover while nearly three months pregnant.
Edgy, mysterious, and oh so gorgeous, this Brazilian model is as stunning as she is successful. With her pouty lips and sultry gaze, she's been the face of Paco Rabanne's Olympéa fragrance since 2015, she's a global ambassador for L'Oréal Paris, and is the cofounder of the sustainable personal care company Boie USA.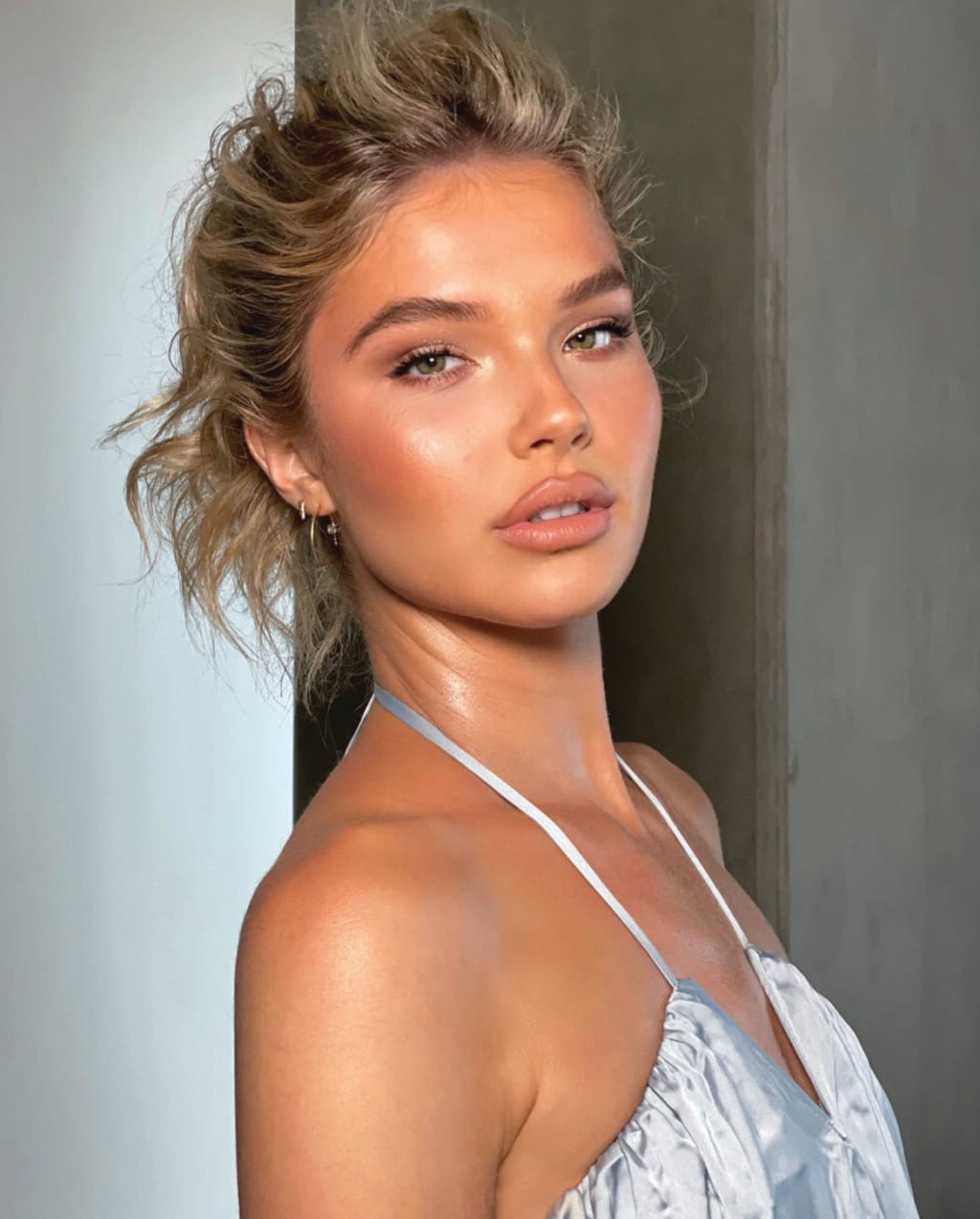 Best known for her popular YouTube channel that boasts an impressive 138 million views, with videos on fashion, beauty, and lifestyle, the stunning blonde beauty has already accomplished more at her young age than most 20 year olds. She's repped by modeling agency IMG, and has her own collection of makeup products with beauty brand Beaubble.
This head-spinningly gorgeous brunette was the very first Filipino model to walk the famed runway for Victoria's Secret, in 2018, and has never looked back since—thank god.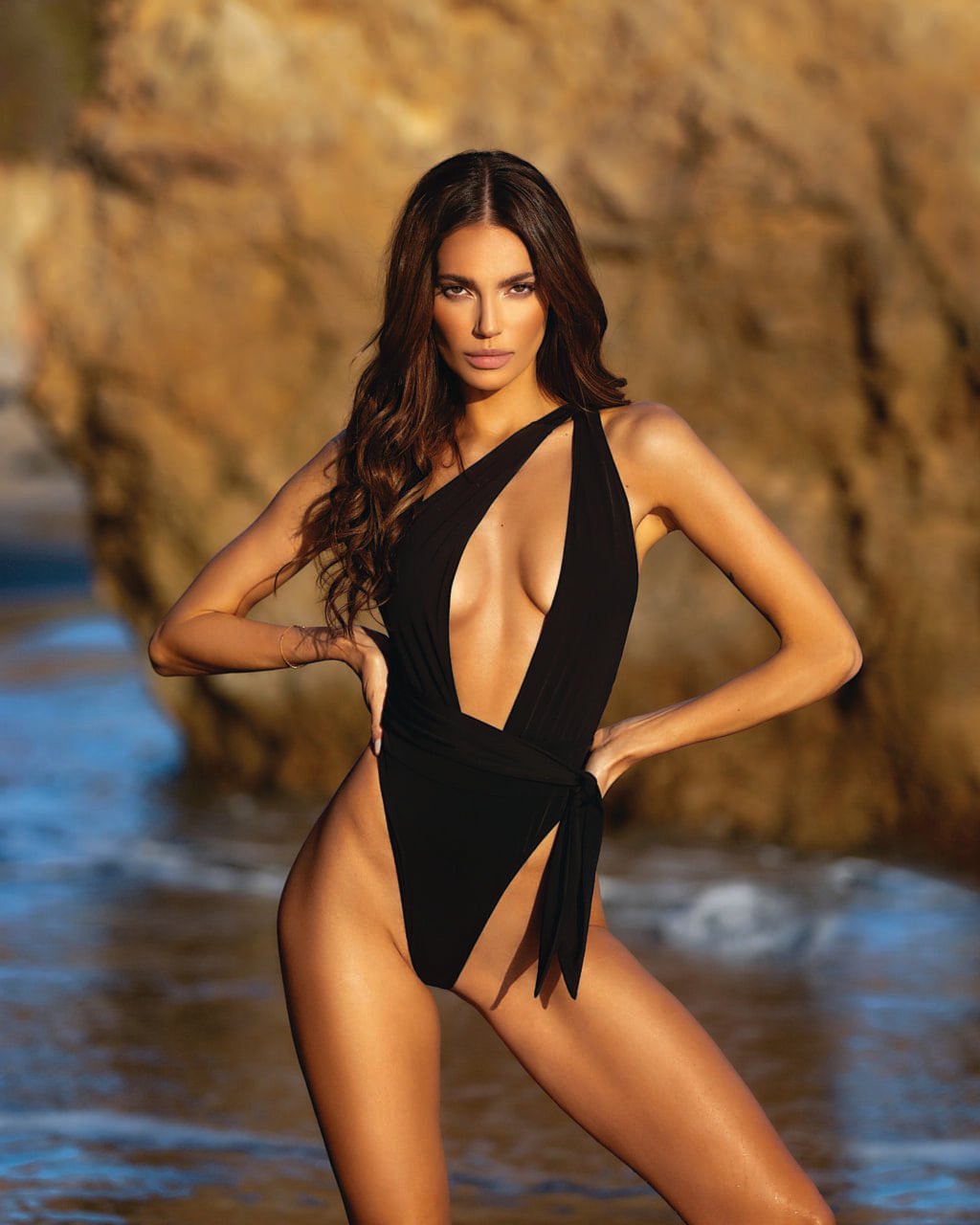 Originally hailing from Brazil, this timelessly gorgeous knockout with incredibly lush lips and a lithe, elegant figure grew up wanting to become an oncologist, but life had other plans for her.
Brown-eyed and long-legged, Kelly Gale is the proud owner of one of the most iconic physiques in the entire modeling world; everything about her is exquisite and captivating.
Here's what you get when you combine scorching hot beauty with a passion for fitness, and sprinkle in a vibrant personality to boot. Just ask her 26.6 million Instagram followers.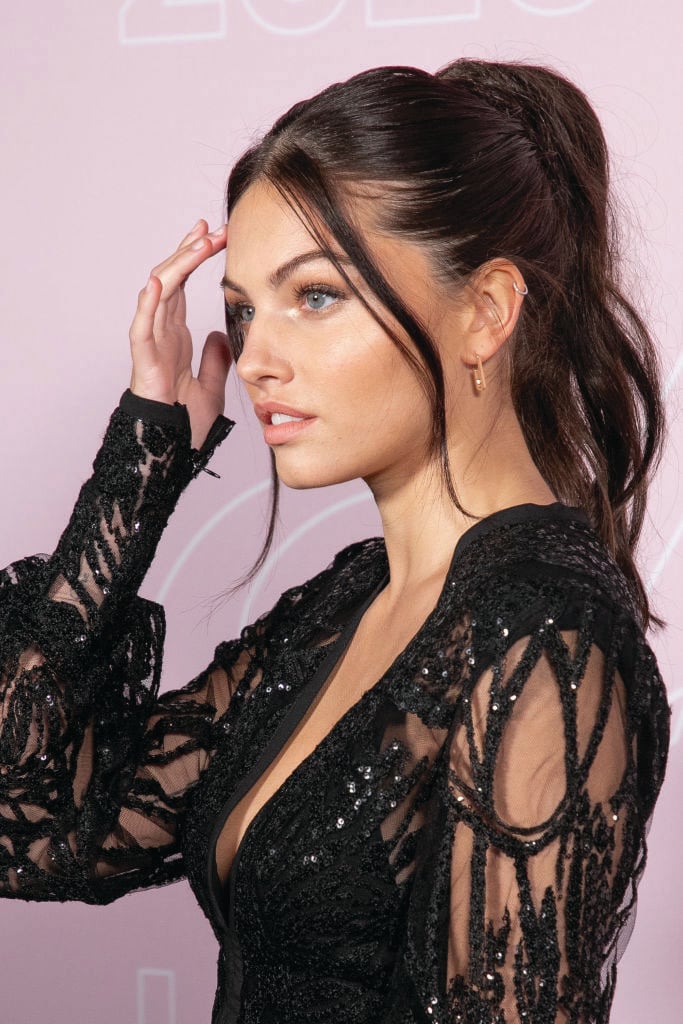 Once named the "most beautiful girl in the world," at the age of 21 the stunning French showstopper is now a bona fide woman—and a dropdead gorgeous one at that.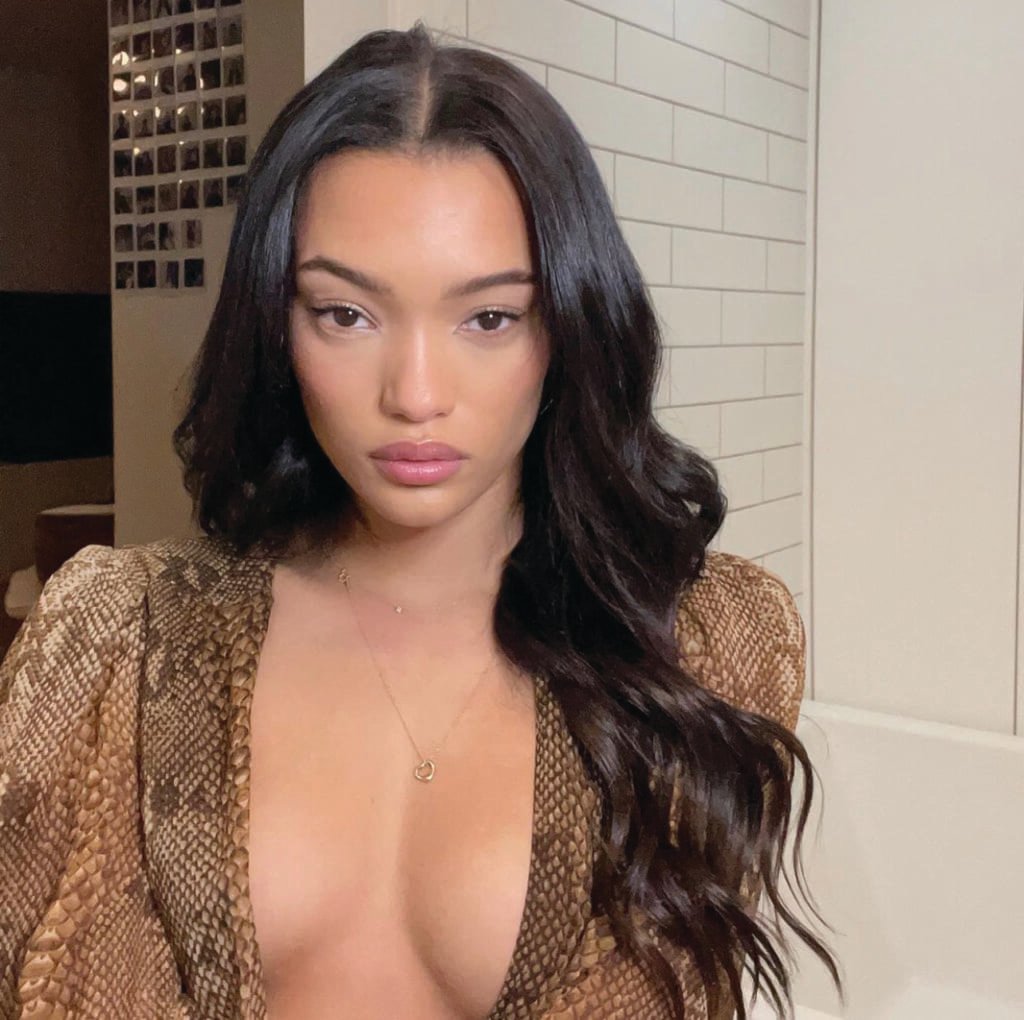 After getting herself noticed by IMG on social media by hashtagging photos, the leggy Maryland native made her modeling debut just months later on the Marc Jacobs runway and opened for a Yeezy show.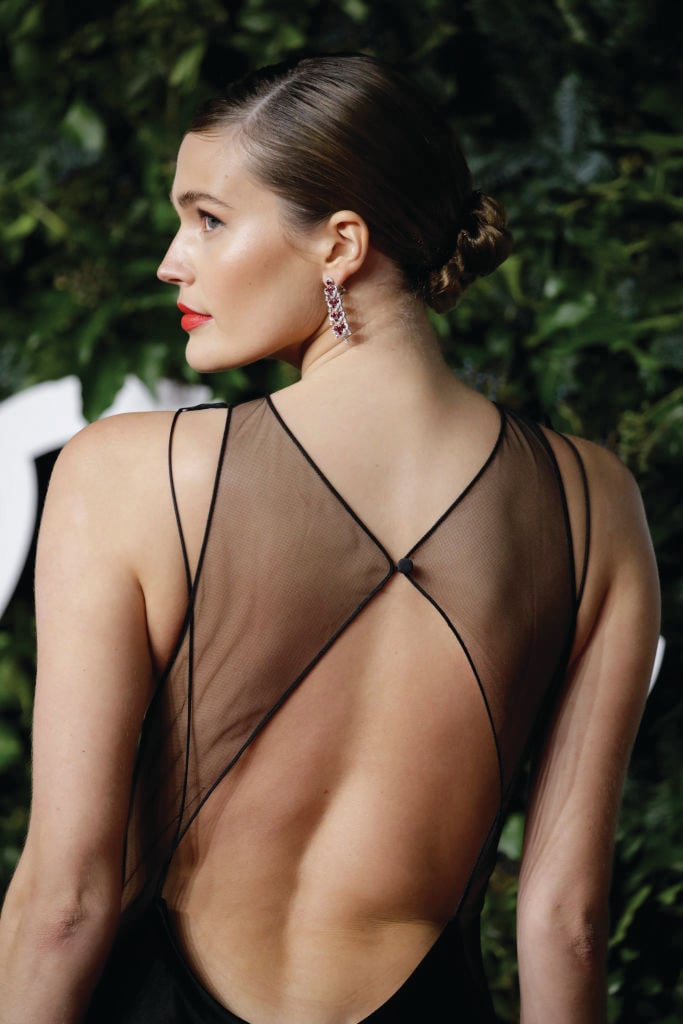 An angel-faced beauty with wide doe eyes, flowing golden hair like spun silk, and deliciously contoured bee-stung lips, Noel Berry is like a breath of fresh air.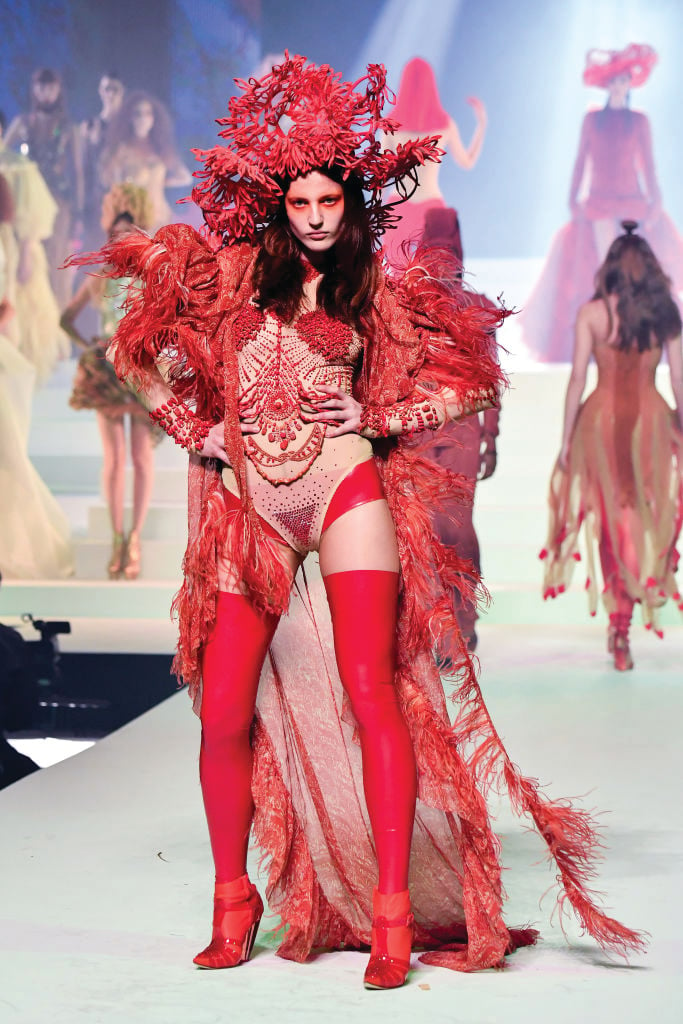 With fiery crimson hair setting her apart from everyone else in the fashion industry, this Polish peach and ad campaign fave is repped by industry powerhouse The Society.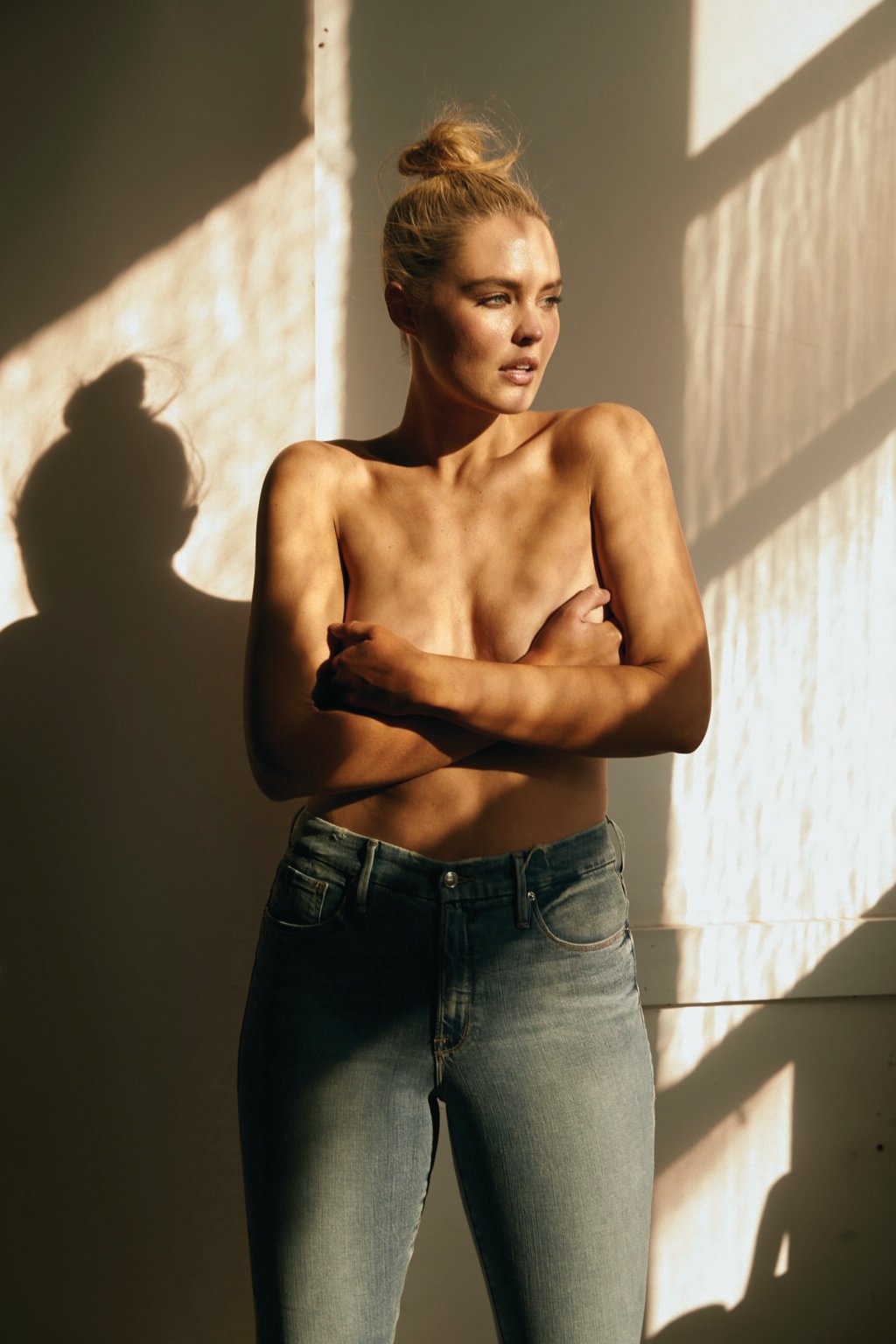 This smoking hot Aussie is shaking things up in the modeling world as a plus-sized model, and was recently named one of Sports Illustrated's 2022 Rookies.
Maxim Cover Squad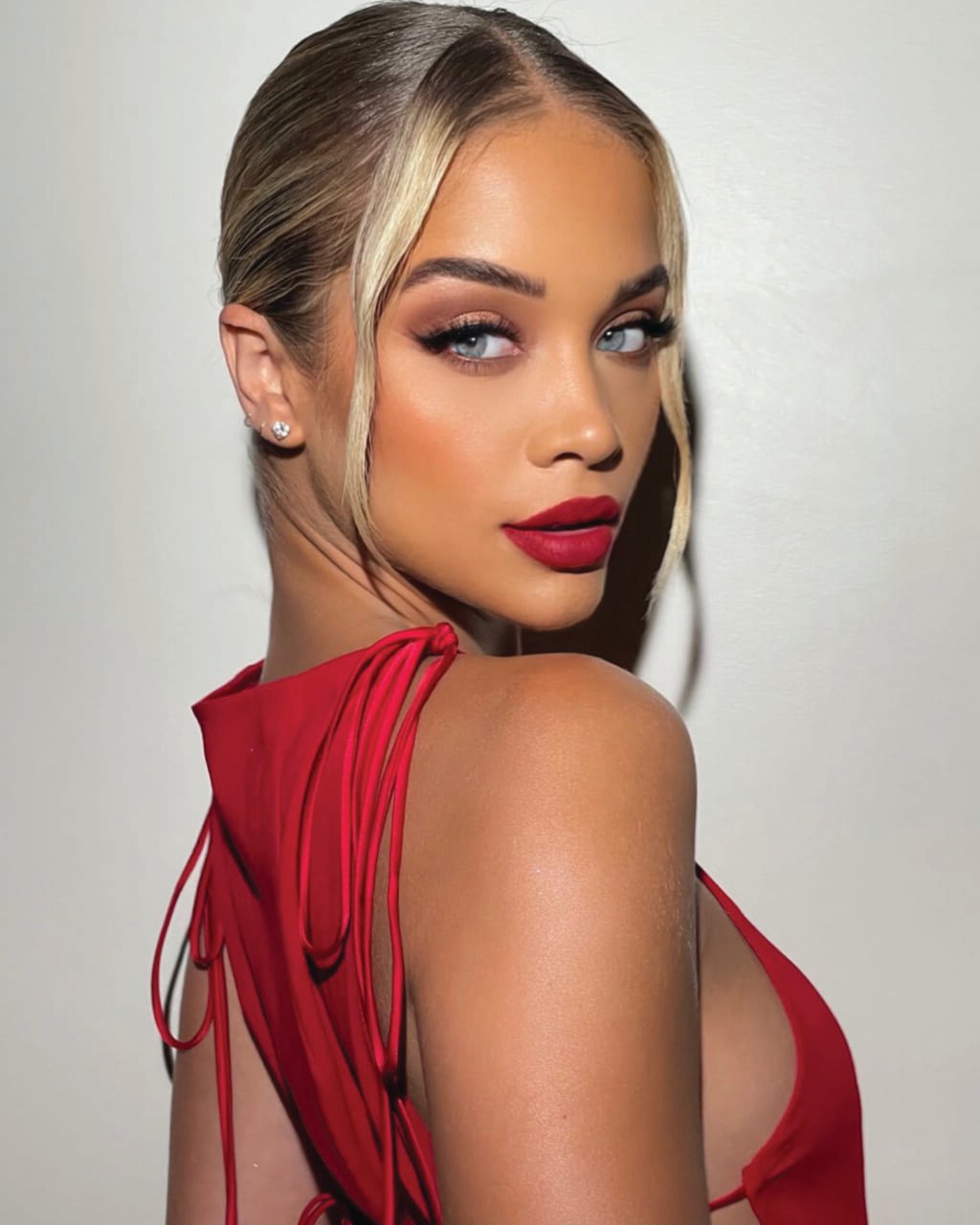 Maxim's 2019 November/December cover girl is better known by her moniker Golden Barbie, and for good reason. The German-born goddess is renowned for her curly blonde hair, striking blue-green eyes, and gorgeous bronze skin—a stunning genetic combination that definitely sets her apart from the rest of the industry.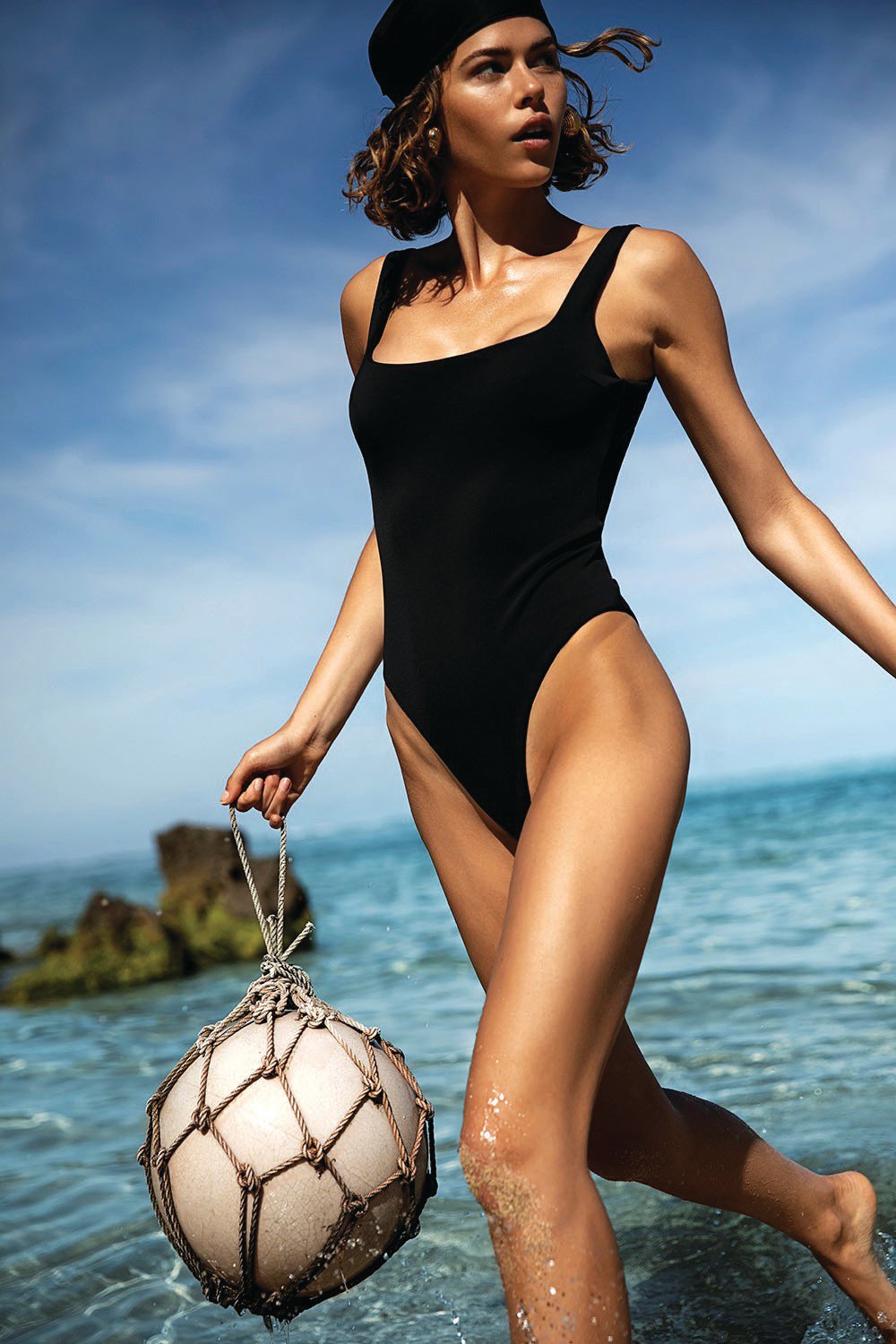 Since moving to the U.S. at 18 to pursue her modeling career, this Kiwi beauty and former Maxim cover model has done it all, from starring in a music video to walking in runway shows for brands like Chanel, Armani, Balmain, and Yeezy. These days, she's focusing on her most important job yet: Being a first-time mom.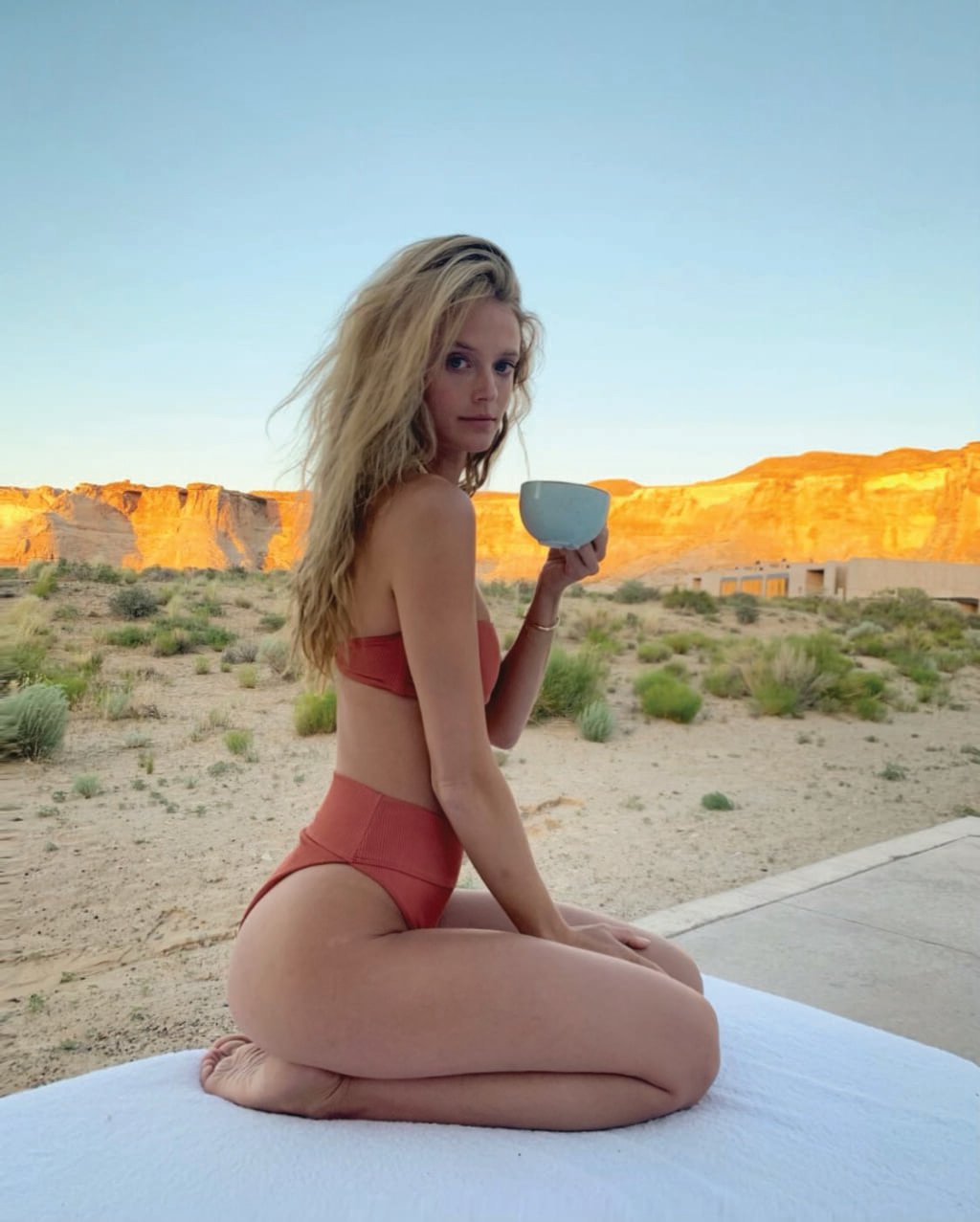 Famous for her elegant bone structure and enviable figure, this Maxim cover model (March/April 2020) has been a regular at high-powered photo shoots ever since she was discovered at the tender age of 12. Beauty like hers even landed her the devotion of one of the biggest names in the NBA, Kevin Love of the Cleveland Cavaliers.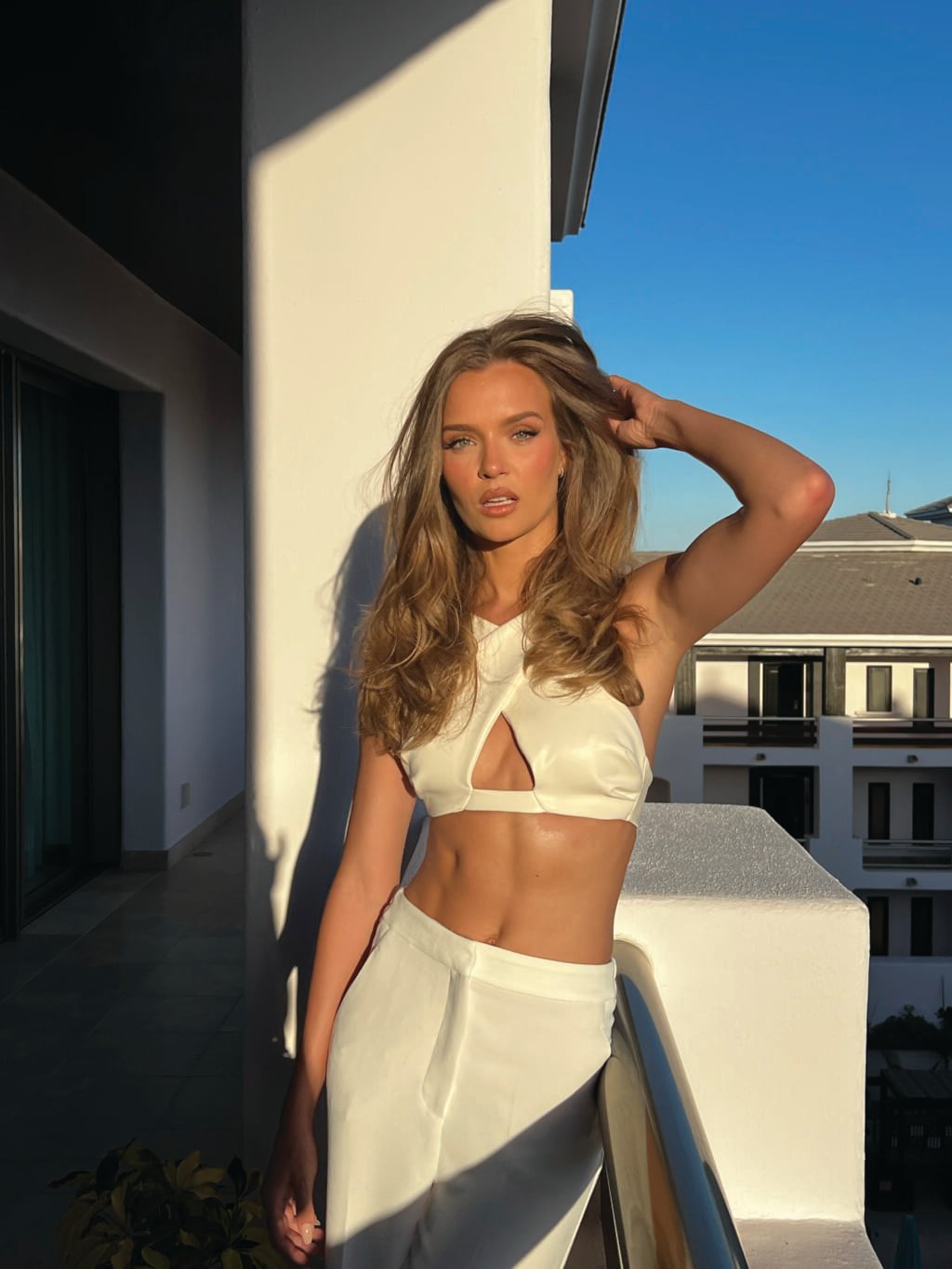 One of the modeling world's most iconic (and sexiest) faces, the former Victoria's Secret Angel and Maxim cover star (September/October 2021) is one statuesque stunner. The Danish beauty and #1 Raiders fan is a towering 5'11"—every inch of which is perfectly toned and unbelievably flawless, as if chiseled by Venus herself.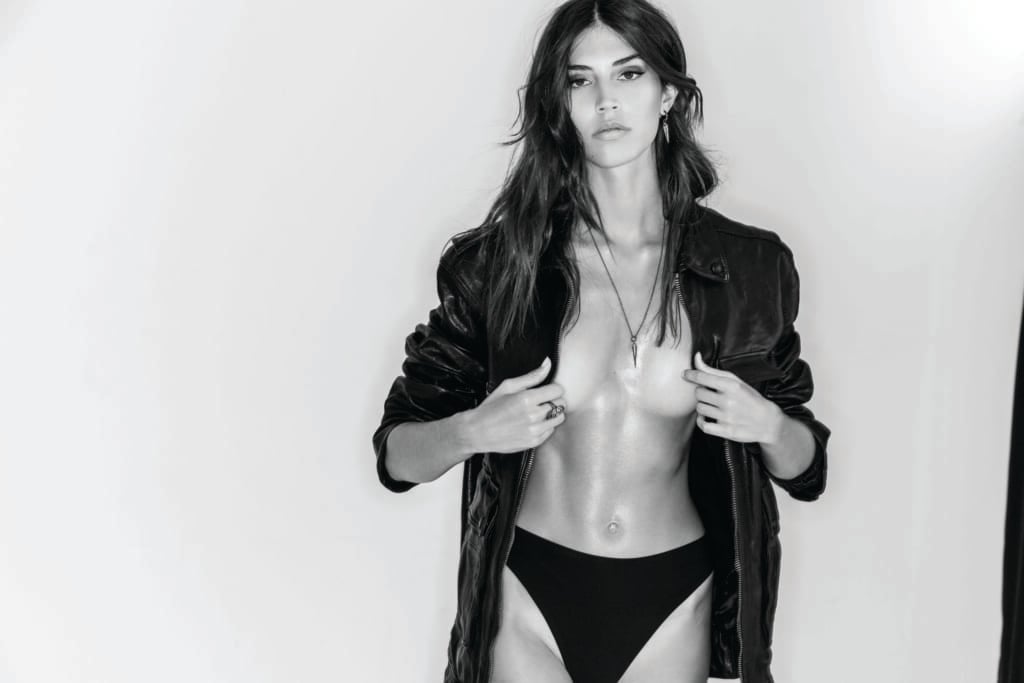 The alluring French native and Maxim's September/October 2020 cover girl entered the fierce modeling arena after winning the Elite Model Look competition at the young age of 18. With her gorgeous curves, sultry gaze, and timeless French-girl beauty, it's no surprise she's modeled for the likes of Chanel, Balmain, and Victoria's Secret.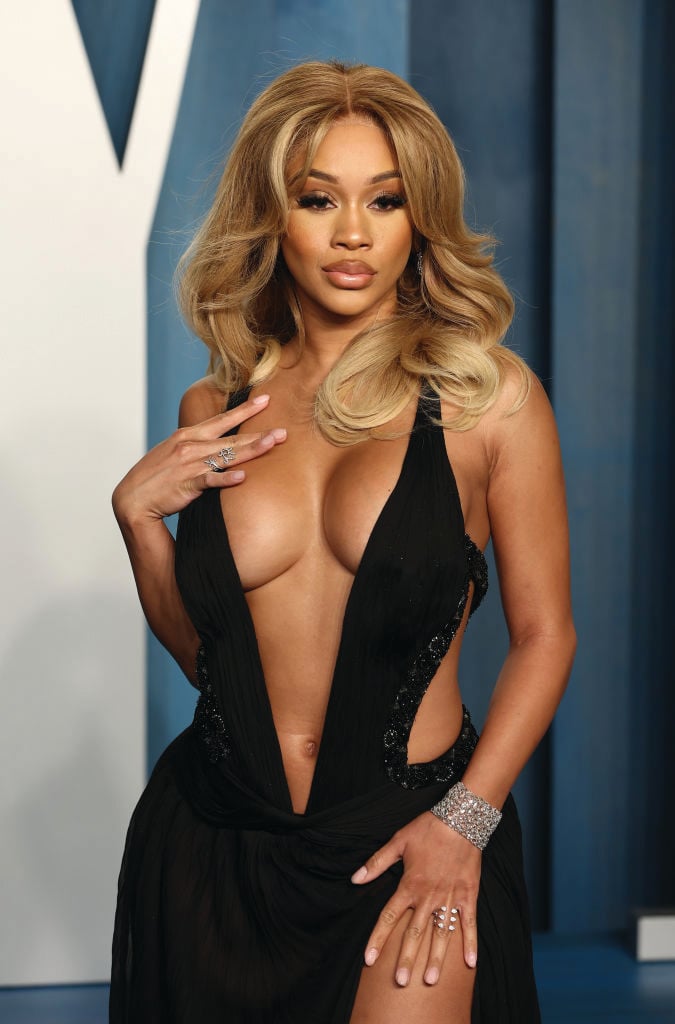 With over a billion views on YouTube and 13 million IG followers, it's safe to say Saweetie is killing it. Born Diamonté Quiava Valentin Harper, she became the first female rapper to grace the cover of Maxim (July/August 2020), and just won the Game Changer Award at the 2022 Billboard Women in Music Awards to boot.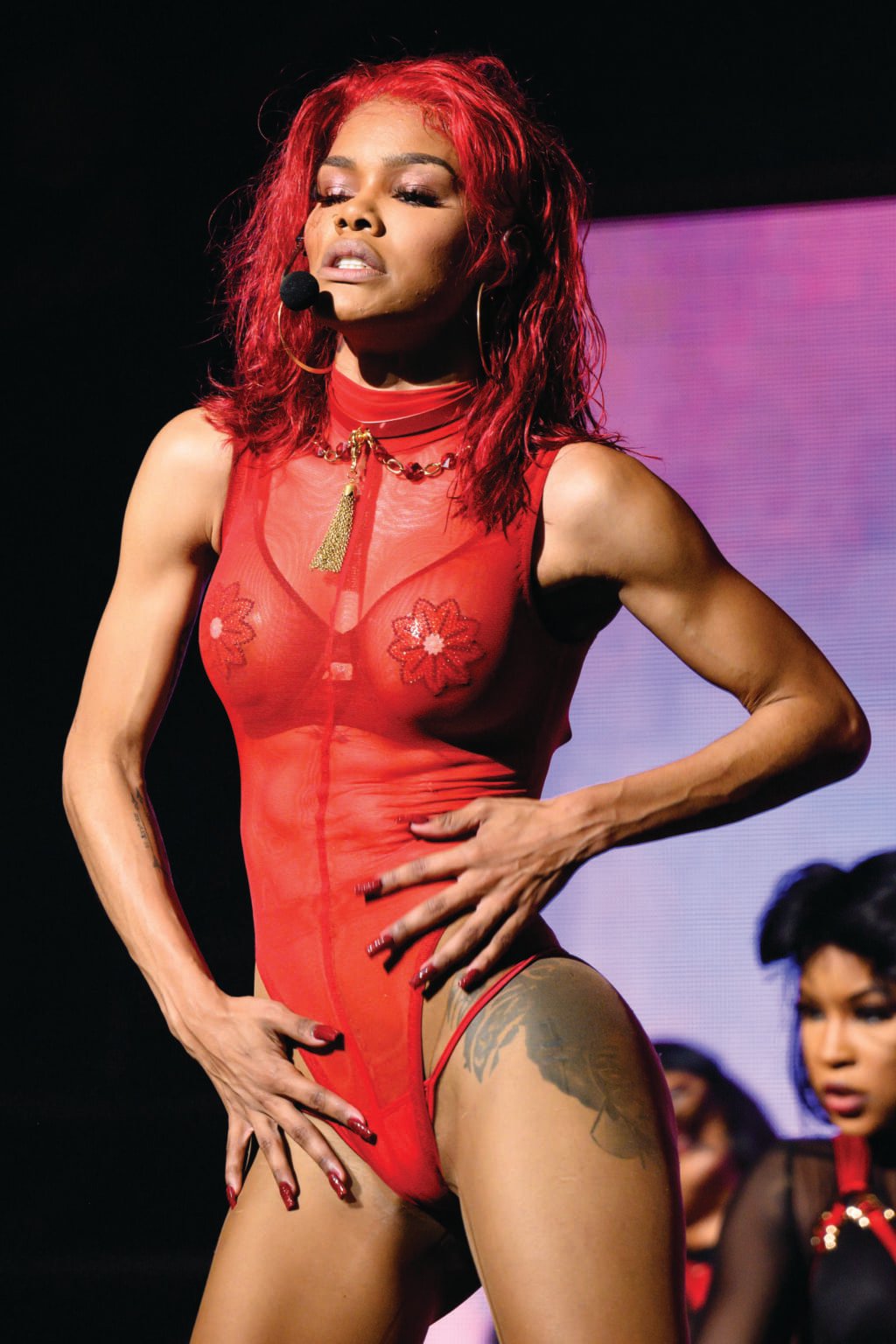 A woman of many talents, Teyana Taylor is our favorite multi-hyphenate and the champion of the 2021 Maxim Hot 100 list. Now boasting an impressive 14.7 million followers on Instagram and countless projects under her belt, she's clearly come a long way from her very first TV appearance on MTV's My Super Sweet 16.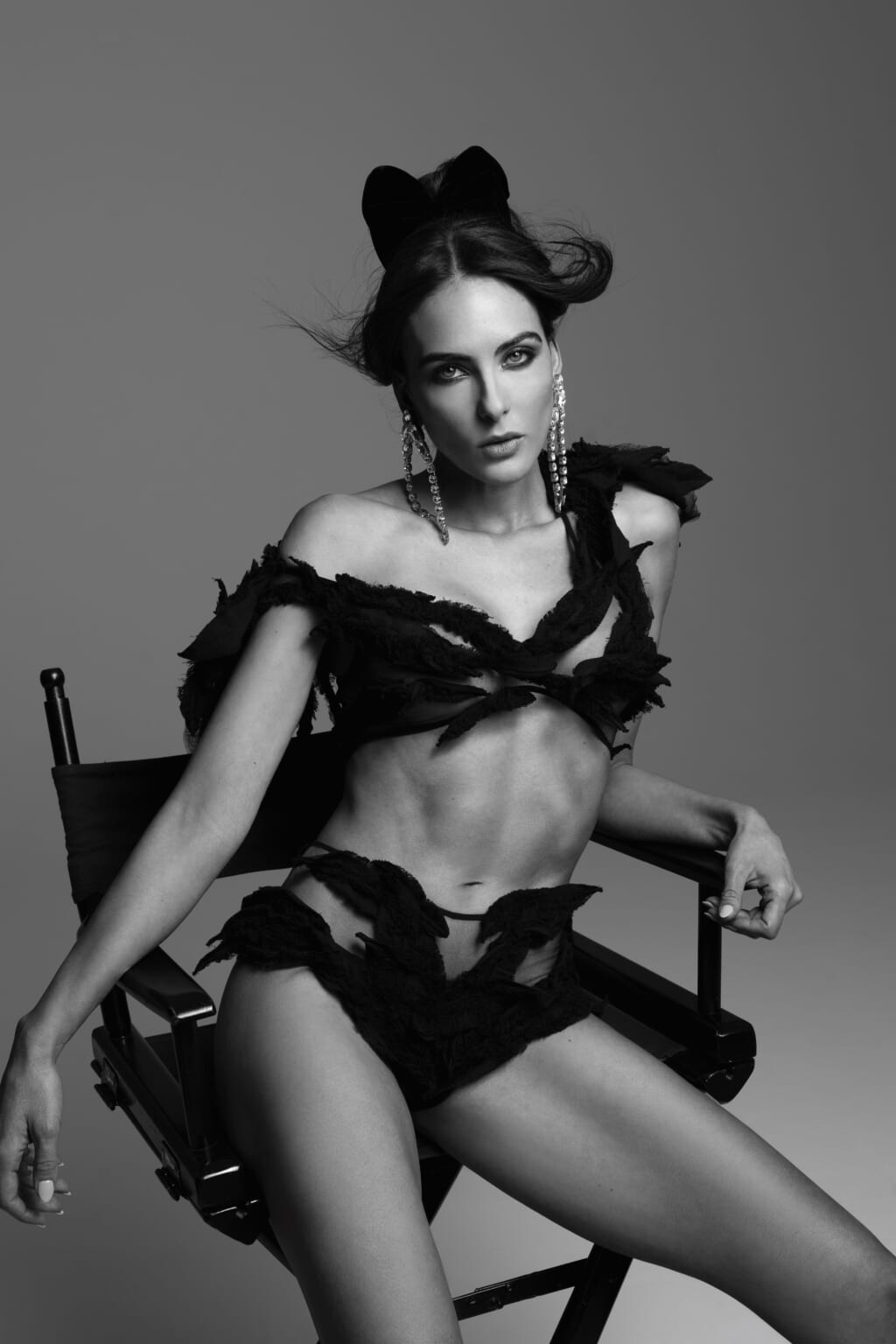 This Colombian beauty and Maxim cover star (May/June 2022) is much, much more than just a pretty face. The talented 32-year old is a jack of all trades; modeling for high-end brands, starring in TV shows like Run, Coyote, Run and launching her upcoming skincare line called Identiti Beauty.
Fit & Fabulous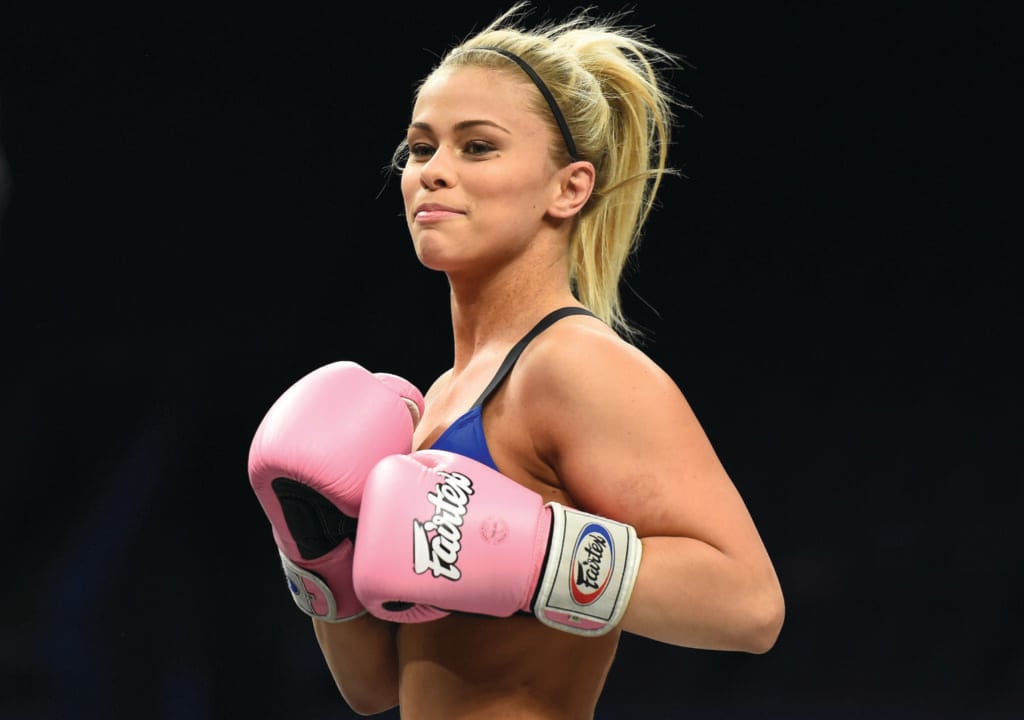 After building up her name, the MMA fighter and certified hottie left the UFC in 2020, and started the next leg of her career with the Bare Knuckle Fighting Championship. She also has a lucrative deal with All Elite Wrestling, meaning this fighter is living the dream.
Olympic Gold Medalist and two-time World Cup Champion, Alex Morgan is hands down one of the most iconic female soccer players the world has ever seen. She's also a co-founder of a media and commerce company called TOGETHXR, which aims to build a community for female athletes.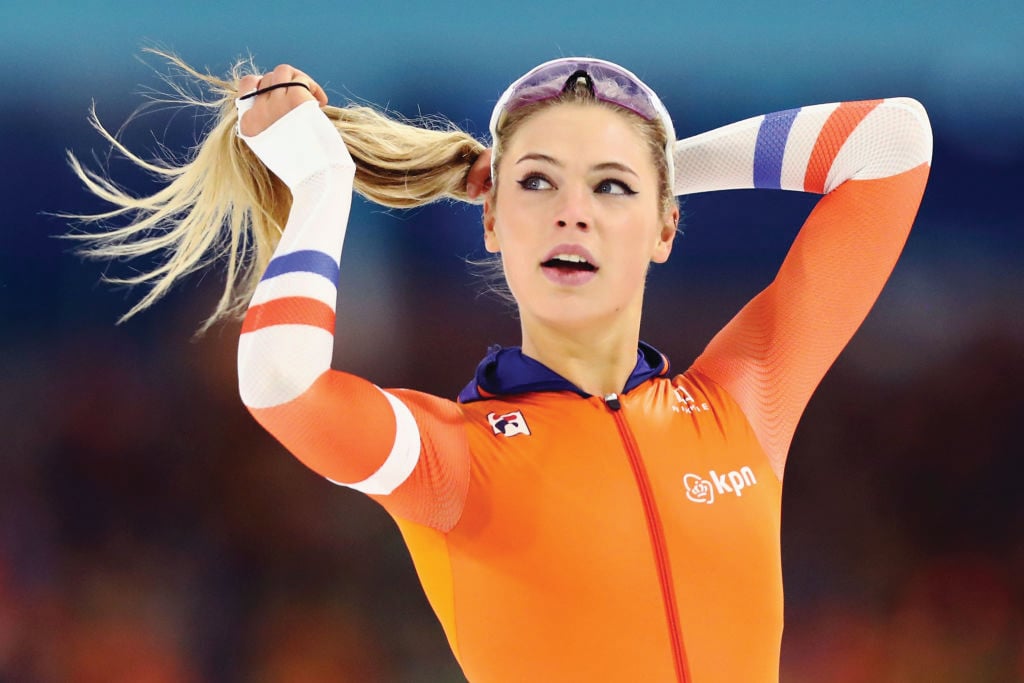 The 23-year old Dutch Olympic speed skater is one of the most beautiful faces in the world of competitive sports. Her Instagram is a photo album of her training, competing, and just living her best life—and she looks incredible in every shot.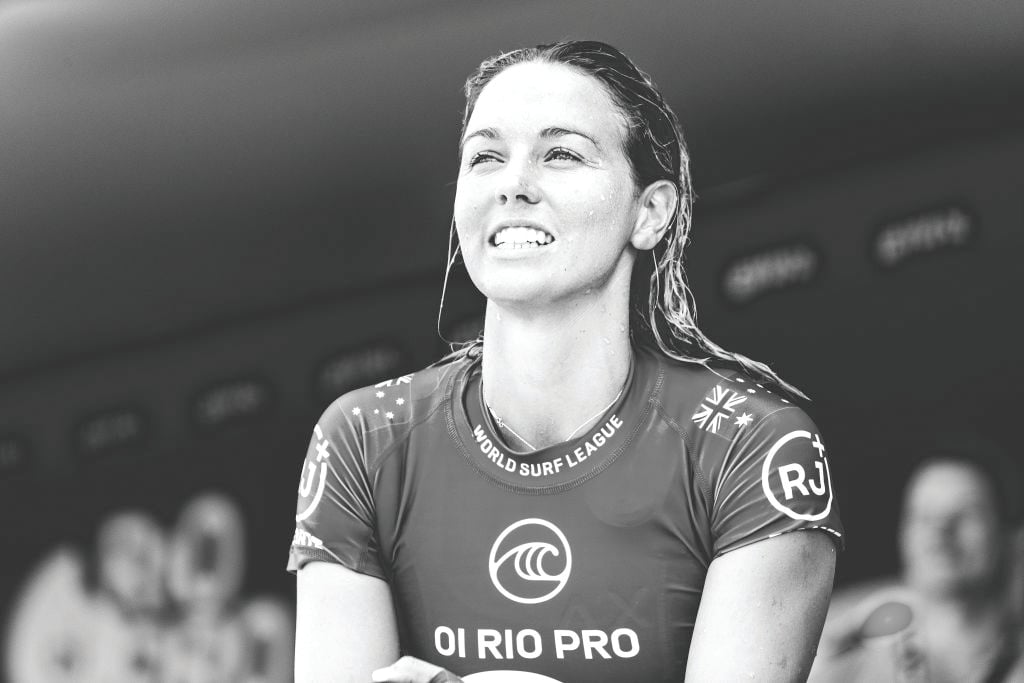 The Australian pro surfer is one of the best in the world, having won the World Surf League Qualifying Series at the tender age of 17, making her the youngest and fastest to ever qualify for the world tour. She's currently ranked 15th on the World Surf League Women's Championship tour.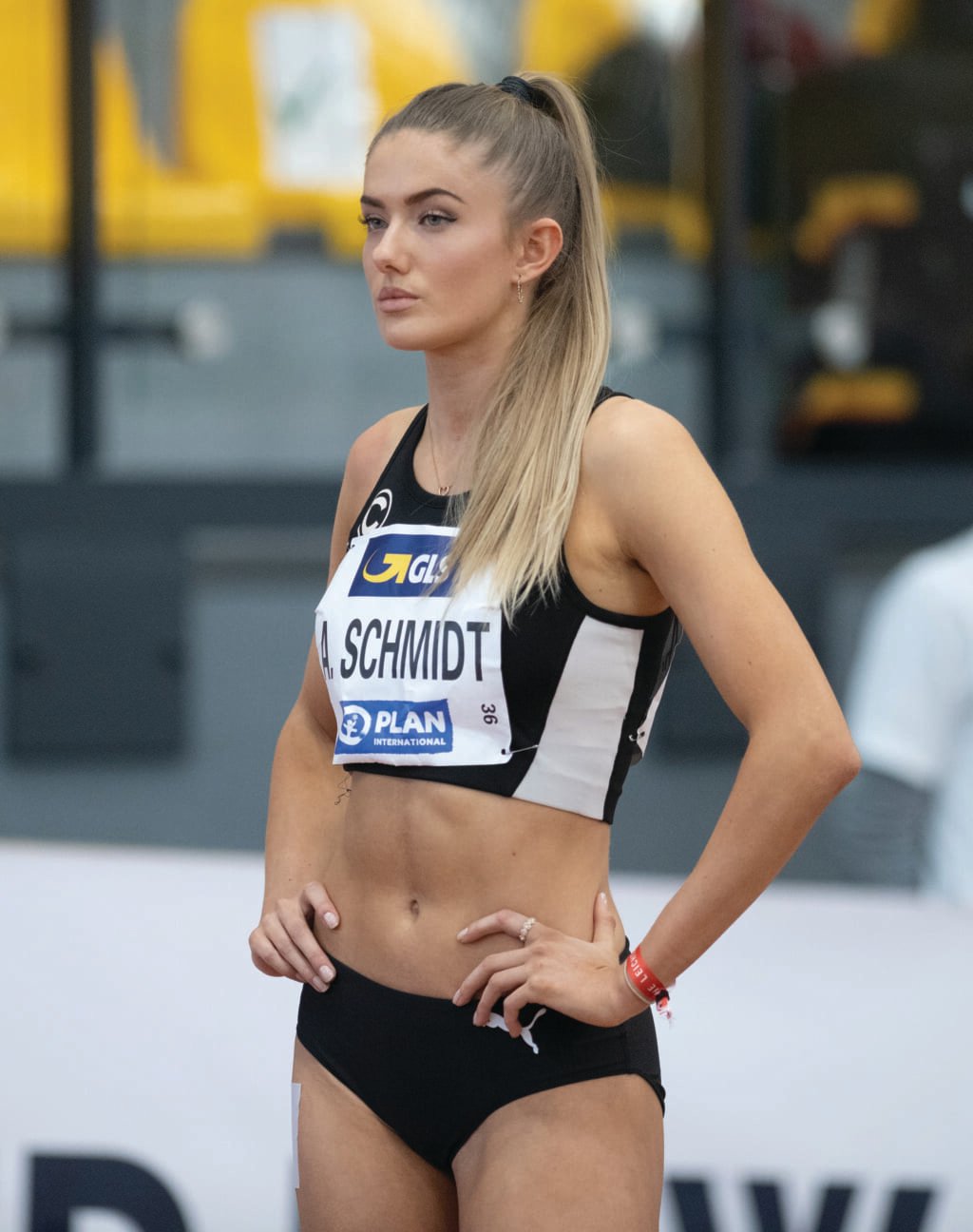 Is she an athlete? A model? An actual goddess? When it comes to Alica Schmidt, the answer is all of the above. The German runner is often called the world's sexiest athlete, and is so devastatingly beautiful that she's even walked the runway at Milan Fashion Week.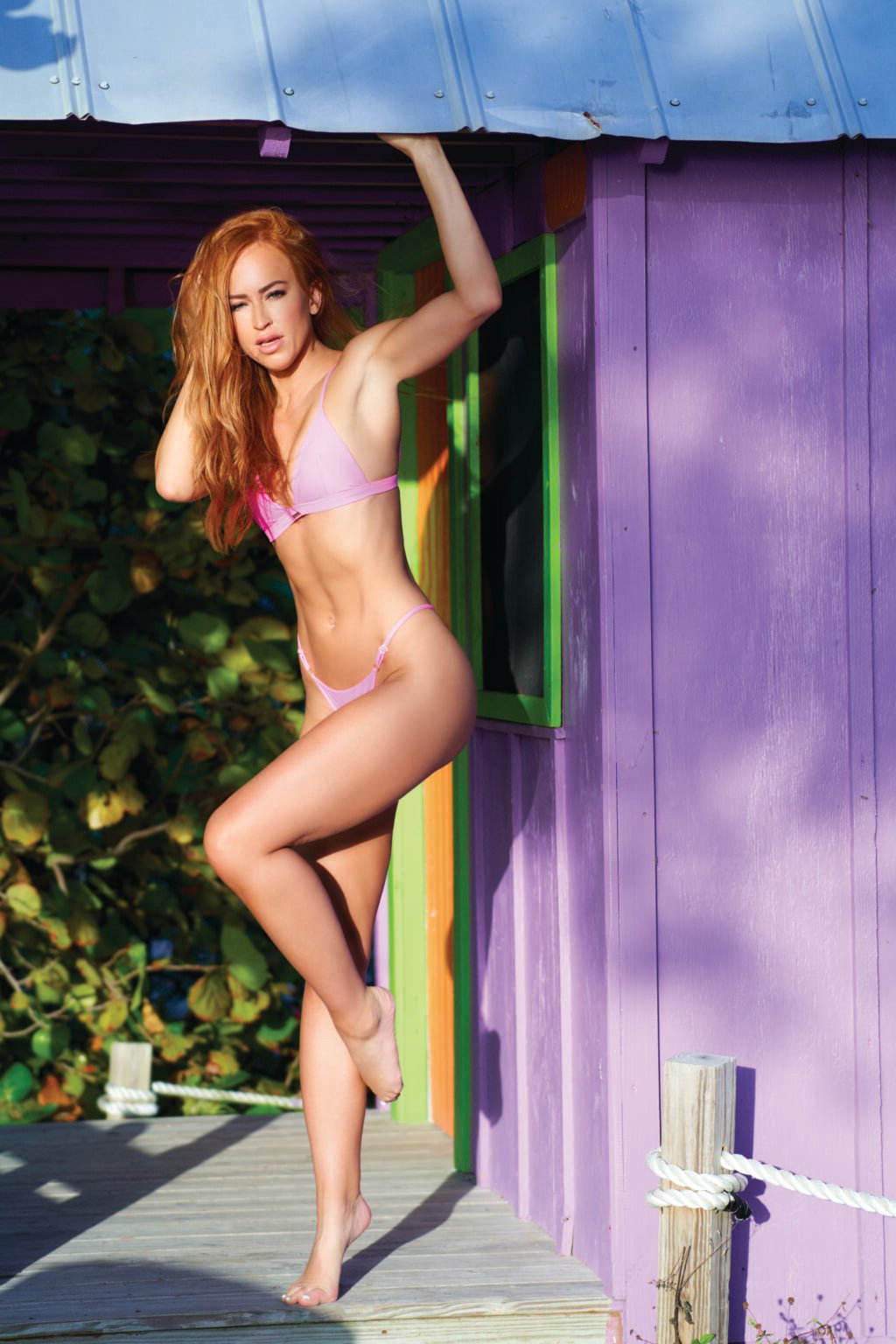 Former WWE star Summer Rae, who now goes by her real name Danielle Moinet, is bringing Web3 into her career these days. She's now heating up the crypto world, and became the first female professional athlete to have a part of her pay converted into cryptocurrencies.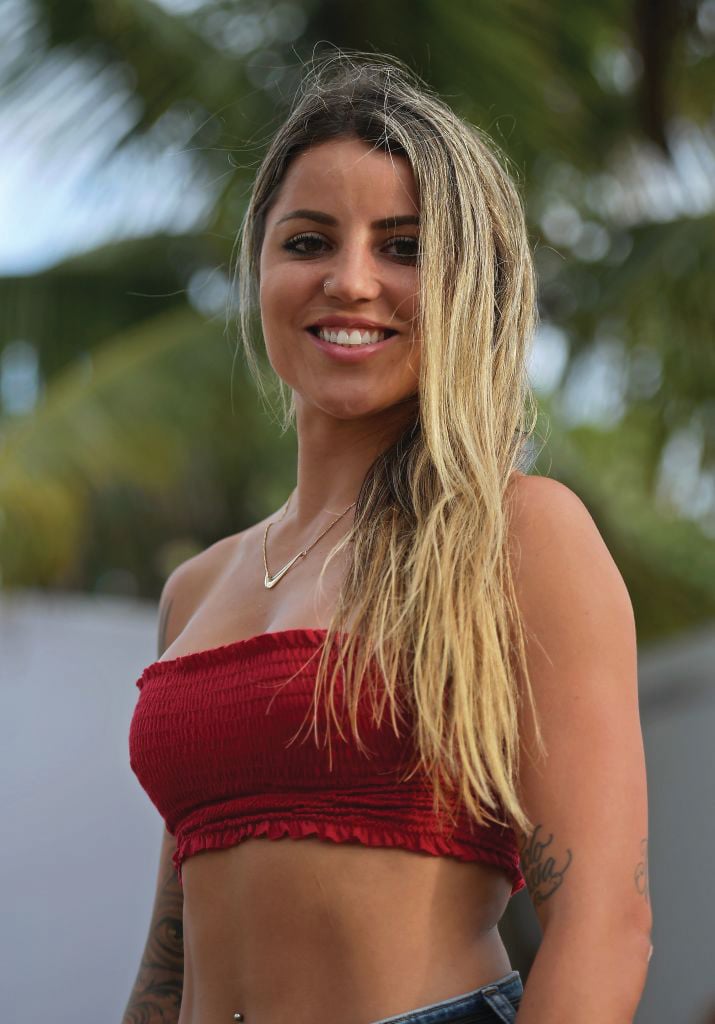 Professional skateboarder, six-time X Games gold medalist, SLS Super Crown Champion, and Olympian, Leticia is one of the most accomplished 29 year olds around—and one of the best skateboarders of all time. Incredible good looks don't hurt, either.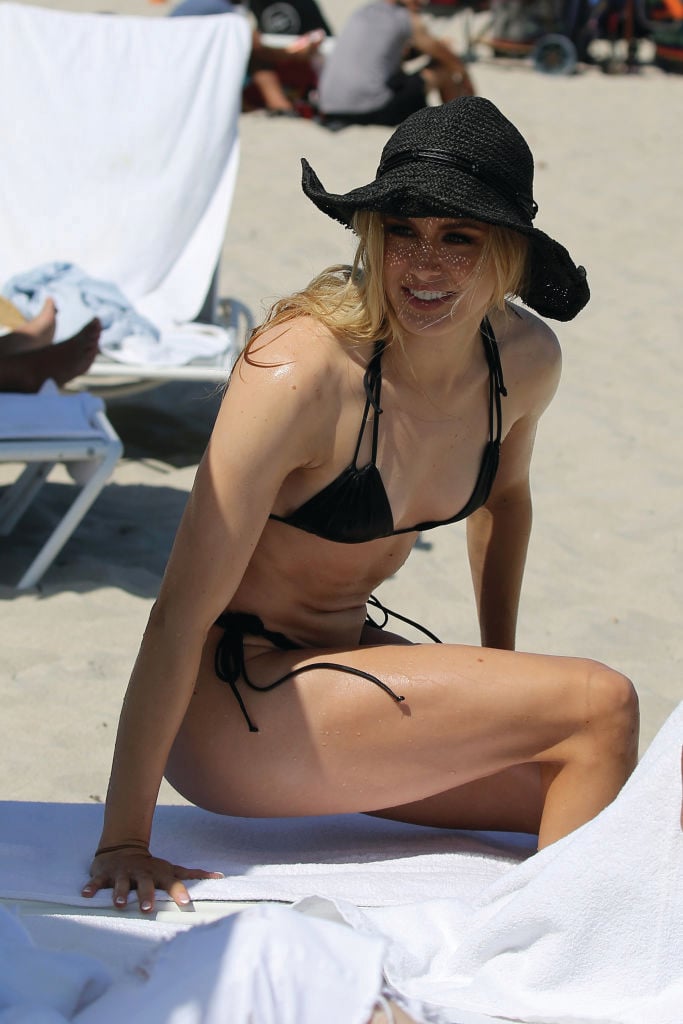 Bouchard is the Canadian queen of tennis, though she could easily dominate the modeling world. She became the first Canadian-born player representing Canada to reach the final of a Grand Slam in singles when she played in the 2014 Wimbledon Championships.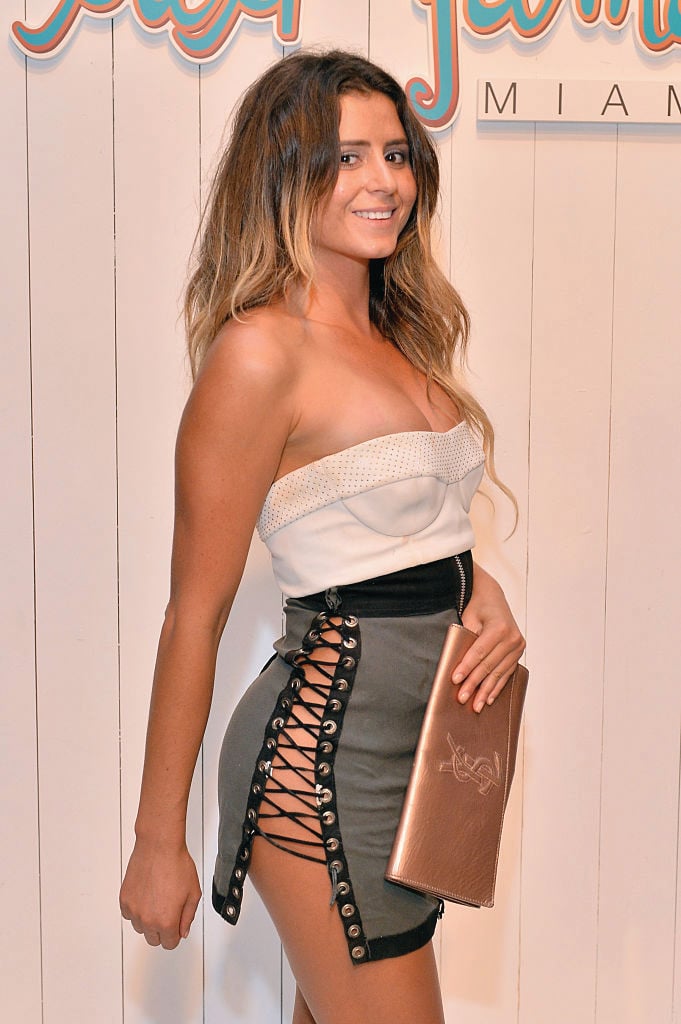 Having grown up between San Clemente, California, and the North Shore of Oahu, this pro surfer has spent nearly her entire life on the waves. She won her first surf competition at the age of six, and received the Triple Crown Rookie of the Year Award at 16.