Joe Rogan Fans Keep Getting Weird Tattoos of His Face
"This has officially gone too far."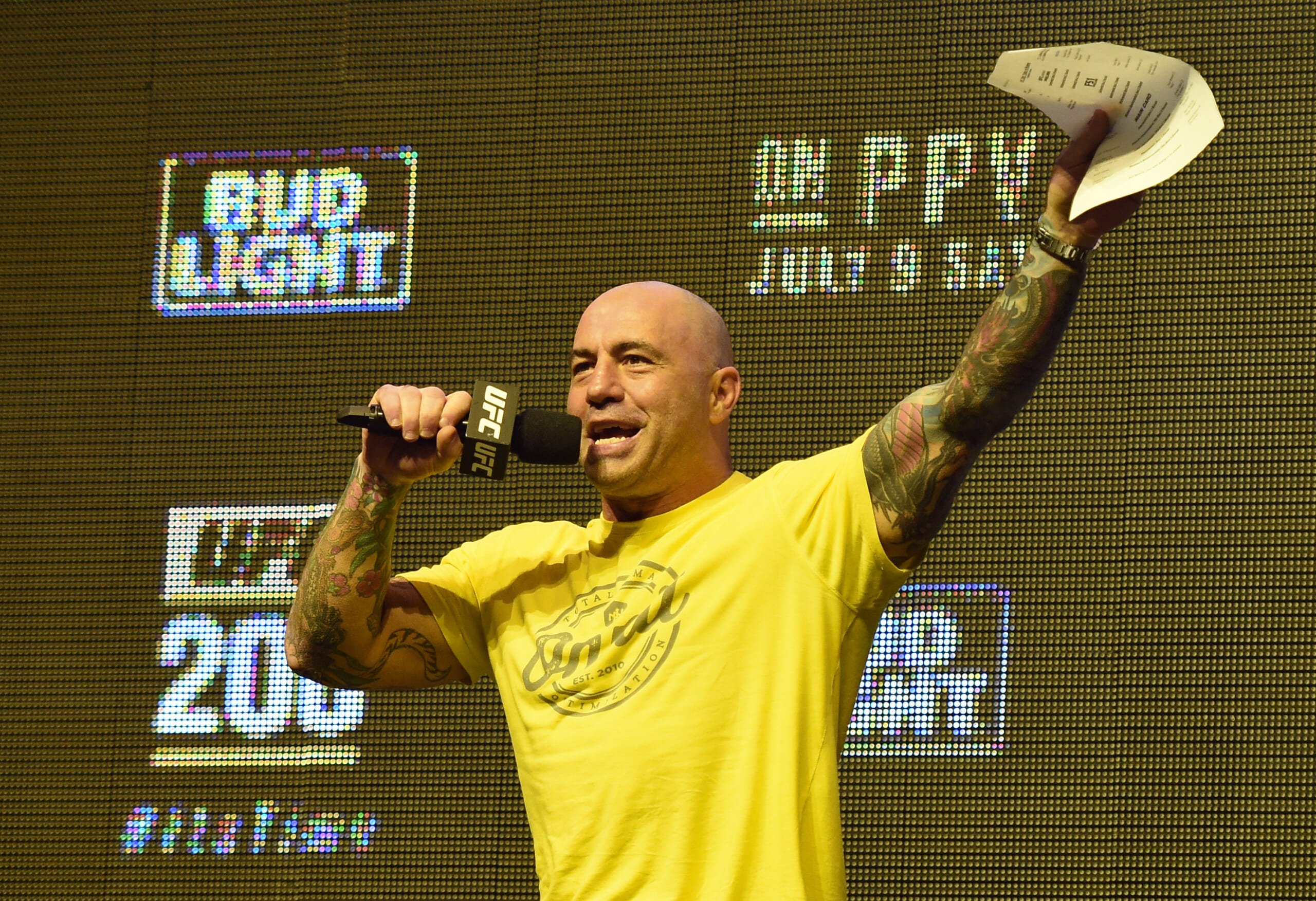 Extremely dedicated Joe Rogan fans have permanently inked photo-realistic images of the UFC commentator and podcast host's face on to their bodies. 
Rogan has shared his followers' tattoo tributes on Instagram many times. Montreal-based artist Noah Bissi is behind multiple recent examples, one of which Rogan even admitted is pretty weird. 
https://www.instagram.com/p/B-LgeFilusi
"This has officially gone too far," Rogan said of a piece featuring his mug morphed into the groin of comedian Bert Kreischer. "Not sure what to write about this one. I call it Joe The Machine Rogan."
Other impressive artwork, also by Bissi, include designs of Rogan and Tesla CEO Elon Musk, Rogan with a third eye, and Rogan with his dog, Marshall. 
https://www.instagram.com/p/B-A6KPAFkbKhttps://www.instagram.com/p/B97vTRBlSC9https://www.instagram.com/p/B9h9Q_yhEm4https://www.instagram.com/p/B8vBoy-Bcla
"To be REALLY CLEAR: this is a repost from Instagram by a tattoo artist," Rogan wrote in another caption. 
"I have nothing to do with this other than the fact that it's my face he tattooed. I'm not paying for anyone to get my face tattooed and I'm certainly not encouraging it."
To be fair, sharing a fan tat with 8.9 million Instagram followers could be considered a form of encouragement. Regardless, feel free to head to Bissi's Instagram page for non-Rogan-related work as well.