'John Wick 4' Official Title May Be Inspired By Samurai Warrior Culture
John Wick superfans, take note.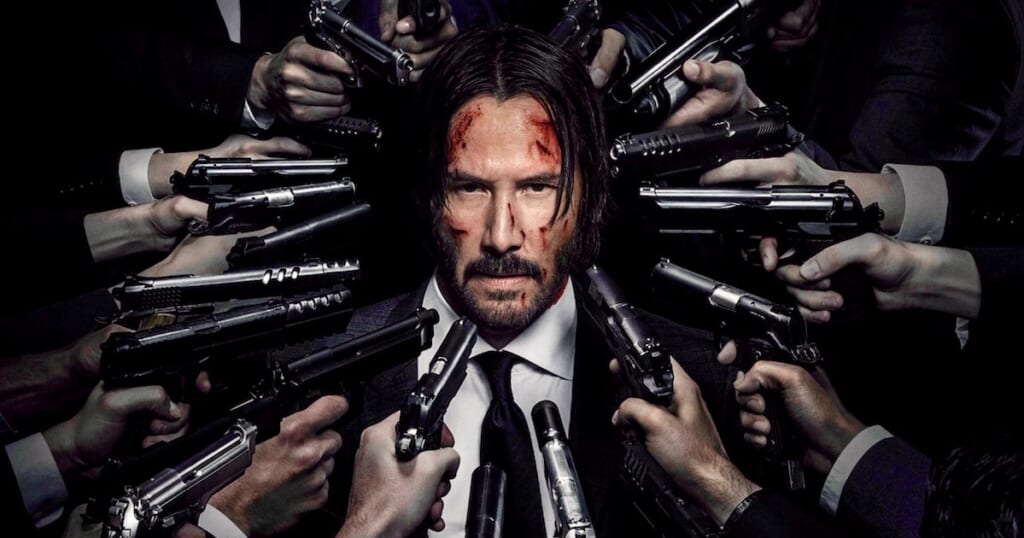 Through an innocent goof, it looks like we may now know the official title of the fourth installment in the action-packed John Wick franchise: John Wick 4: Hagakure.
Check out the investigative tweet below in which the supposed title was stamped on swag gifts from a John Wick 4 wrap party:
Hakagure is the title of a book on Samurai warrior culture, originally written centuries ago. The Amazon description makes it clear that if this is indeed part of the title, it's damn appropriate:
A formerly secret text known only to the Samurai, Hagakure is a classic text on Bushido–the Way of the Warrior. More than just a handbook for battle, Hagakure is a text … filled with teachings that still apply in business, political and social situations today.
Other recent reports from the production of John Wick 4 include tales of star Keanu Reeves doing what he does best—being one of the most thoughtful actors in Hollywood. He reportedly handed out custom Rolexes to the film's stunt crew and even pitched in to help move equipment.
Wick 4, whatever its true title (and that merch looks legit, so this is probably a solid leak), will star Reeves, Laurence Fishburne, Ian McShane, Lance Reddick, Donnie Yen, Bill Skarsgard, Hiroyuki Sanada, Shamier Anderson, Scott Adkins, Clancy Brown, and Rina Sawayama.
John Wick 4: Hakagure (or whatever the true title is) will premiere in theaters on May 27, 2022.
A fifth movie is in the works as well, and is likely to begin production sometime in 2022.