Kit Harrington Just Dropped a Major Jon Snow 'Game of Thrones' Season 6 Spoiler
We're not buying what he's selling.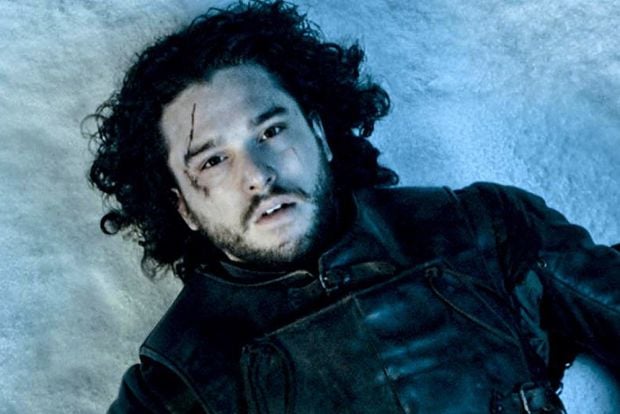 Kit Harington and HBO have been mercilessly teasing us about the fate of Jon Snow for over a year, but in a recent interview with Time Out London, Harrington just went ahead and spilled the beans about Jon Snow's appearance in Game of Thrones Season 6 — or so they would have us believe.
Harington explained the apparent disconnect between his character's death in season five and his appearance on set during filming in a blunt statement to Time Out: "I filmed some scenes of me being dead."
Now, Harington had previously denied that he'd be appearing in GOT Season 6 at all, so we're not sure we should be taking this seriously. Also, HBO has been insanely protective of the story elements of its upcoming season — none of the teasers so far reveal any footage from the actual episodes (as far as we can glean), and as Entertainment Weekly pointed out, TV critics will not be receiving advanced screeners. So, forgive us if we are calling bullshit.
That said: Harington's explanation does indeed make the most logical sense. It's the simplest and most reasonable explanation for a lot of the inconsistencies we've observed so far. I guess we'll just have to wait until April 24th to see for sure.