Kylie Jenner Ties Jay-Z on Forbes List of Wealthiest Celebrities
Jenner makes her first appearance on the list with a staggering net worth of $900 million.
(Photo: Getty)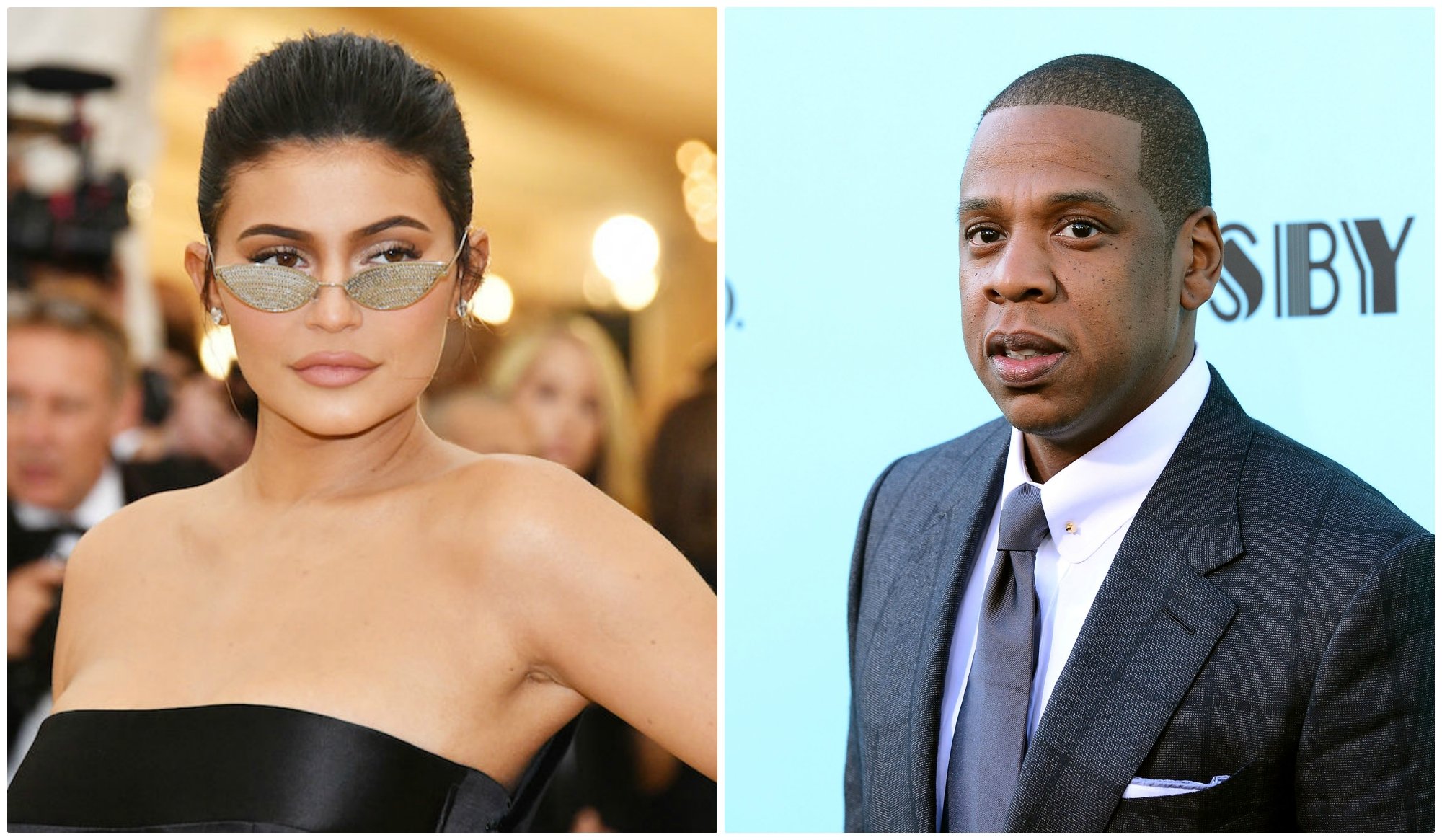 Forbes just released their annual list of the top 10 wealthiest celebrities in America, and honestly, most of the list isn't too surprising. 
Movie moguls, sports stars, artists, a reality TV star, and a lone magician make up the richest celebrities of 2018. Combined, these 10 lucky people have a staggering fortune of $18.7 billion, up four percent from last year's $18 billion.
Topping the list is George Lucas, with a net worth of $5.4 billion, followed by Steven Spielberg with slightly less at $3.7 billion.
Oprah Winfrey's $2.8 billion earns her the number three spot, and trailing a little over a billion behind is Michael Jordan with $1.7 billion.
There is one extremely notable newcomer to the list this year: 21-year old Kylie Jenner and her $900 million net worth she earned with her cosmetics company that she owns 100 percent of, as well as supplemental earnings from social media, which puts a cool $1 million in her pocket with each Instagram post. 
With a fortune that large, it puts her at number five on the list – and ties her with Jay-Z, who is the highest paid rapper in the world.
Rounding out the list is David Copperfield with $875 million, Diddy with $825 million, and Tiger Woods and James Patterson, both tied at $800 million. 
America's Wealthiest Celebrities 2018 (Net Worth)

1. George Lucas – $5.4 billion USD
2. Steven Spielberg – $3.7 billion USD
3. Oprah Winfrey – $2.8 billion USD
4. Michael Jordan – $1.7 billion USD
=5. Kylie Jenner – $900 million USD
=5. JAY-Z – $900 million USD
7. David Copperfield – $875 million USD
8. Diddy – $825 million USD
=9. Tiger Woods – $800 million USD
=9. James Patterson – $800 million USD