Watch Video of Marilyn Manson Losing It On Stage In a Bizarre Mid-Concert Meltdown
Sweet dreams are not made of this.
Getty Images
Marilyn Manson—a.k.a. Brian Warner—is having a rough time of it. Just one previous example: He was damn near crushed by a giant pair of guns in September 2017.
That wasn't Manson's fault. His show this week at the Paramount in Huntington, New York, was a different story. He absolutely lost it on stage, and the audience was furious.
Manson is on tour promoting his album Heaven Upside Down. His Thursday show at the Long Island theater reportedly started on the wrong foot by beginning late. 
When Manson finally made it to the stage, it went to hell pretty fast. TMZ reports he made it through 5 songs before turning the weirdness up to eleven—yes, weird even for Marilyn Manson.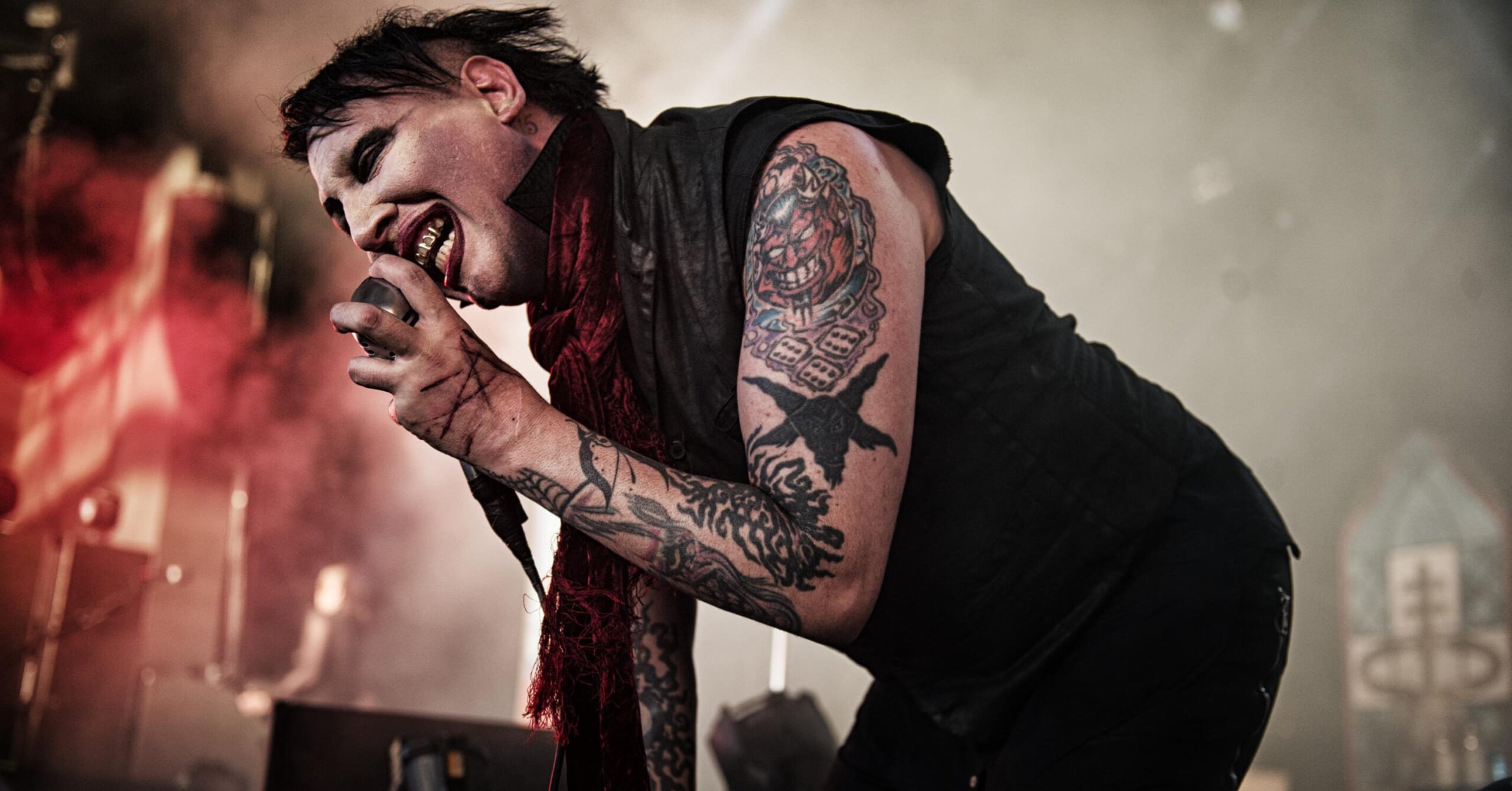 As is evident in the video, Manson—still wearing a cast from his injury at the September show—began rambling and singing off-beat. Then he rapped freestyle for a minute. 
TMZ reported that he called New Jersey a "shithole," repeatedly told the audience to "love him," then walked off the stage.
The audience was chanting "Refund! Refund!" at the end, according to The Hollywood Reporter. That's understandable, given tickets were over $100 a piece.
To make Manson's no-good very bad week even worse, actress Charlyne Yi tweeted that the singer was a total jackass when he visited the set of House, sexually harassing the female cast members:
https://twitter.com/charlyne_yi/status/964682372384833538
Sounds like Manson needs help. That is, more help than he needed before.