Mark Wahlberg Reveals His Insane Daily Workout and Meal Schedule
This is seriously intense.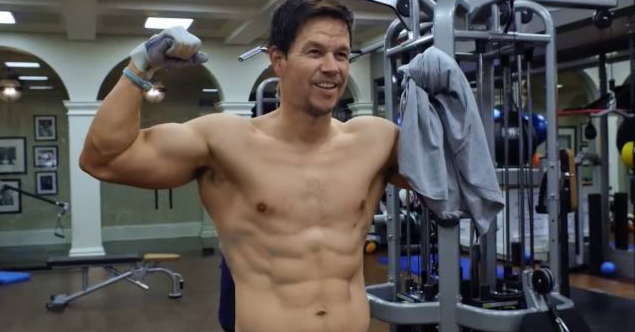 Still: YouTube/Muscle Madness
Mark Wahlberg's Calvin Klein underwear model days are long gone, but you wouldn't know it looking at his chiseled physique and ridiculously intense daily schedule.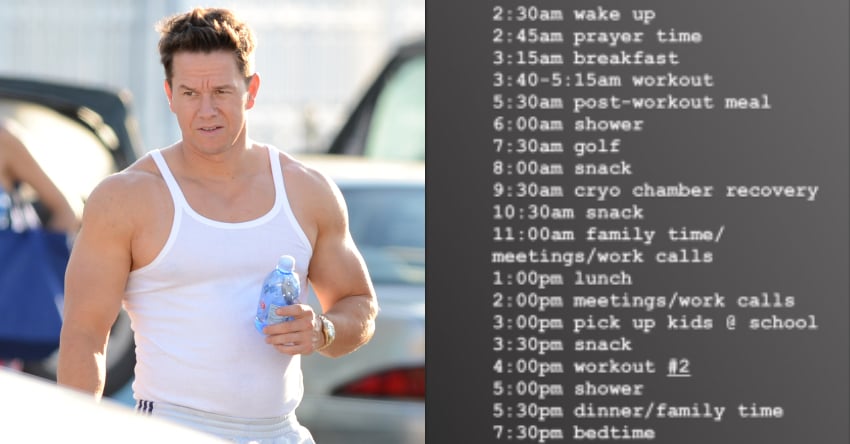 The 47-year-old action star gave fans a glance into a day in the life during a Q&A with his 10.3 million Instagram followers. 
Wahlberg rises early at 2:30 a.m. to squeeze in a half hour of prayers and breakfast before hitting his first workout of the day. The rest of his morning routine includes a second meal and two snacks consumed in between golf, family time, work calls, and an ice-cold recovery session in a cryotherapy chamber. 
He doesn't let up in the afternoon, either. Meetings, two more meals, a second workout and additional family time are all completed before he goes to bed at 7:30 p.m. 
All of that hard work can take a toll on the body. In the video below, Wahlberg admits that he does occasionally have to lay off the weights for a couple of days to rest up. 
It's time to put those steroid rumors to rest once and for all. 
Watch Wahlberg beast it up in the gym to prepare for Mile 22 below: