Mark Wahlberg Denies Taking Steroids, Says His Muscles Are 'All Natural'
The 46-year-old action hero is putting those 'roid rumors to rest.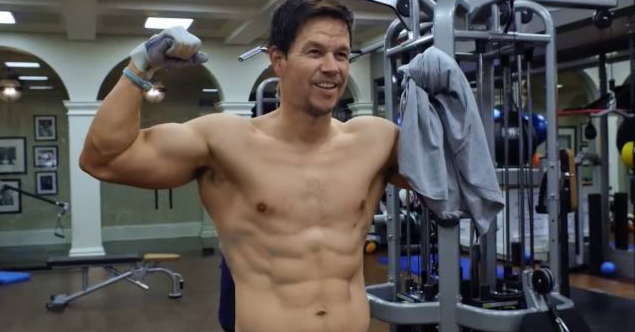 Still: YouTube/Muscle Madness
" tml-embed-width="664″ tml-embed-height="421″ tml-render-layout="inline
Is Mark Wahlberg getting a little pharmaceutical help to keep his bod totally jacked?
TMZ recently reported that the 46-year-old Wahlberg, Josh Duhamel and WWE star Roman Reigns allegedly used aliases to purchase performance-enhancing drugs from now-jailed steroid dealer Richard Rodriguez. 
The gossip site caught up with Wahlberg in LA to get his side of the story. 
Wahlberg emphatically denied the allegations, stating he's "all natural" before hitting a sweet bicep flex. 
"You know what this is?" the Daddy's Home 2 star responded while flaunting his bulging muscles. "That's hard work."
When asked if he would file a lawsuit, Wahlberg said he wouldn't want to give Rodriguez more attention. 
"If you wanna do something right, you've gotta work hard, baby," he added. "Why put yourself and your health at risk when you can work hard and be a good example?"
One thing's for sure: the dude definitely busts his ass in the gym.
What do you think? 
h/t: Page Six