Mark Wahlberg Is Getting Down to an Insane 6 Percent Body Fat For His Next Movie
"The only way to be the best is to keep working like you got nothing."
Paramount Pictures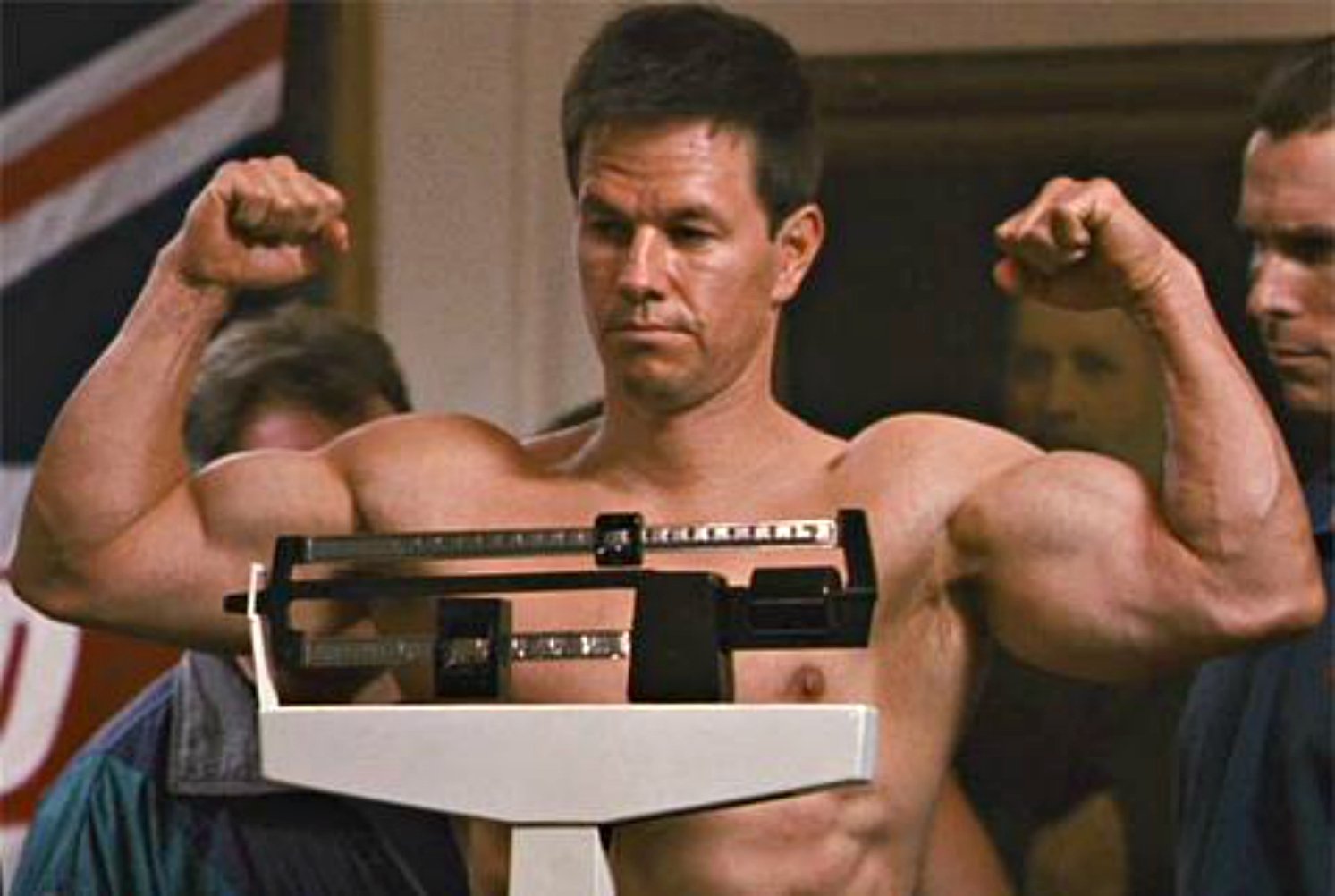 Ever since we first saw Mark Wahlberg back in the '90s, he's been fit, muscular, and hella buff. Remember what he looked like in those iconic 1992 Calvin Klein underwear ads? Or even recently in The Fighter?
And even now at the gracefully mature age of 46, the Transformers: The Last Knight actor is as beefy as ever, but for his new movie, Mile 22, he's taking his exercise regimen to the next extreme level.
For the movie, which will be a CIA thriller starring Ronda Rousey, Lauren Cohan, and Iko Uwais, and directed by Peter Berg, Marky Mark told Men's Health that he's planning on cutting to a measly six percent body fat, which is no easy task, even for an A-list celebrity. 
"I've been fat in all of Peter's movies," he says. "For this one I'm going to be down to six percent body fat."
And just how is he going to transform into a totally shredded beast?
"I'm doing [the Versaclimber, a machine similar to a stairclimber] twice a day and jumping rope. If I wake up at 3:30, I can go to the golf course at 6:30, be done by 8:30, and then be home and then do the rest of my stuff: work with a physiotherapist, get treatment, hit the cryo chamber.
"I don't play basketball anymore because I don't want to roll an ankle and miss a movie or screw up my golf game."
"The only way to be the best is to keep working like you got nothing. Keep getting after it, and be more and more aggressive, more and more focused every day," he adds. "I have more drive and desire now than I ever have."
H/T: Men's Health / LADbible